California has a climate to suit almost everyone, ranging from tropical rainforest to a parched wasteland. The country's most populated state will likely have a pathway experience adapted to your preferences, whether you like the seaside or the mountains.
Here are some of my all-time favorite bike trails in California.
1. The Strand, Los Angeles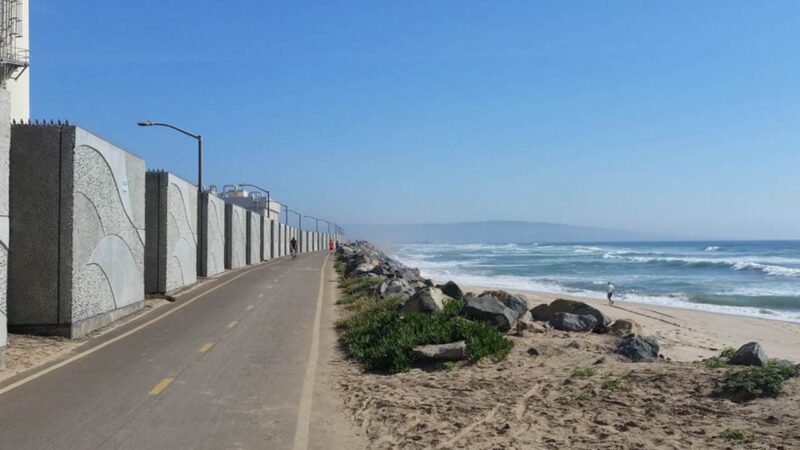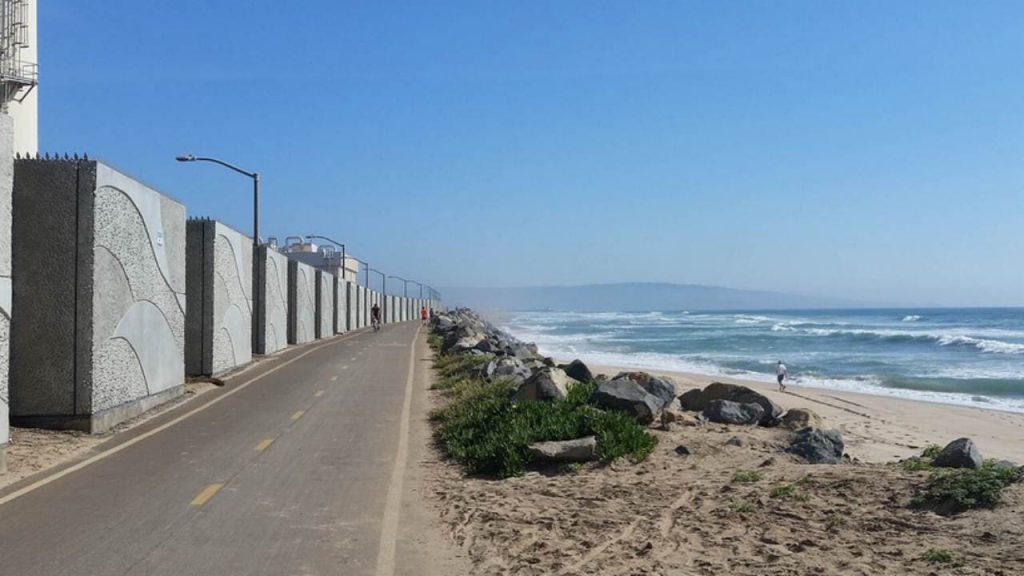 The Strand, officially known as the Marvin Braude Bike Trail, is the best bike trail in California's history. From Will Rogers State Beach in Pacific Palisades to Torrance County Beach, there is a 22-mile trail. You'll travel via Santa Monica, Venice, Manhattan, and other cities to go to Redondo Beach.
You'll also find a huge beachfront with volleyball facilities and the usual riot of color and chaos that characterizes Los Angeles as a tourist destination. Whether you're in Santa Monica or Redondo Beach, you may take insight from the pier, which contains eateries. Start preparing for an enjoyable ride to avoid the busiest hours on the weekends!
2. Rincon Bike Trail, Ventura County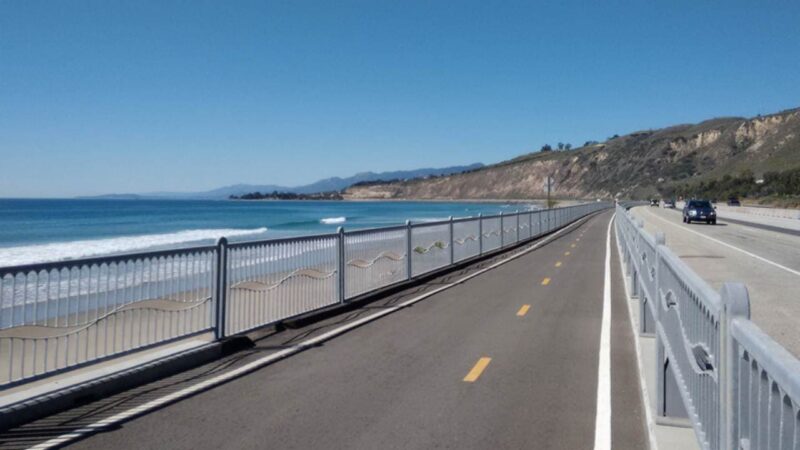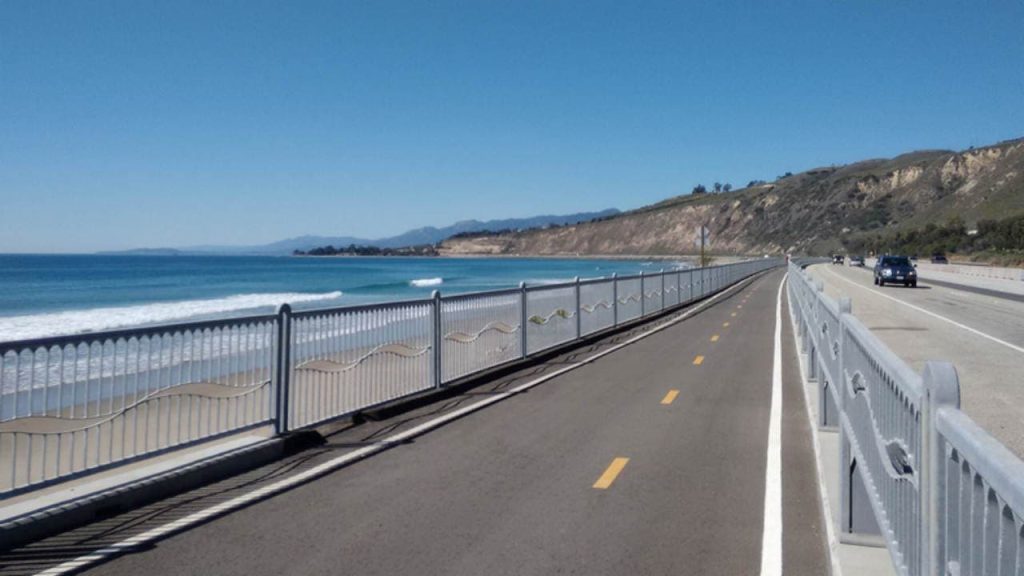 This 3.6-mile iconic bike trail in California along the coastline and connecting Carpinteria to Ventura was a game-changer for bikers who had previously relied on US Route 101. Rincon State Park or the surrounding city of Carpinteria serve as the starting point for the path.
See the dolphins play as you pass the world-renowned surf wave at Rincon down the coast. Moreover, there is a broad bike lane on old Highway 1, and around 10 miles of level cycling takes you to Ventura's downtown area.
3. Monterey Bay Coastal Recreation Trail, Monterey County
One of California's most beautiful coasts is the Monterey Peninsula, and it is also one of the most beautiful bike trails in California. The 18-mile Monterey Bay Coastal Recreation Trail follows an old railway line that served Cannery Row in Monterey Bay and connects Castroville with Pacific Grove.
Ride beneath windy evergreens and along the stunning rock-encrusted shoreline. In fact, before the offshore gusts begin to kick up, the journey is the most enjoyable. In Pacific Grove, proceed towards Carmel on 17-Mile Drive, which is one of the most stunning highway trips you'll discover in any place.
If you like lakes, then make sure to check out these best lakes in California with scenic views.
4. West Cliff Drive Bike Path, Santa Cruz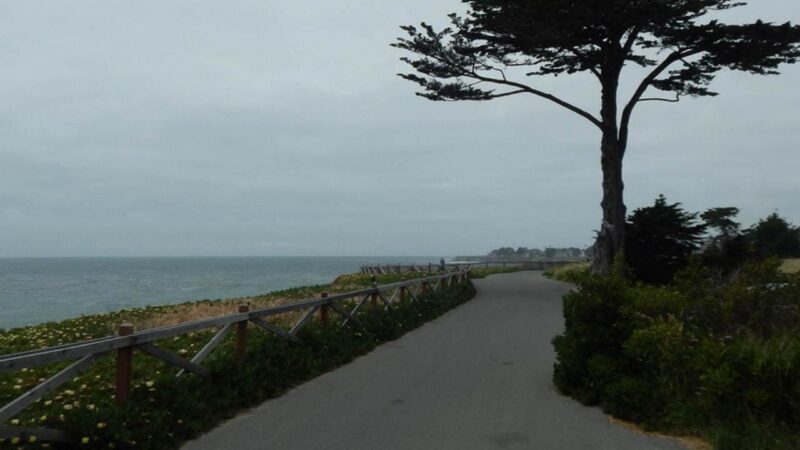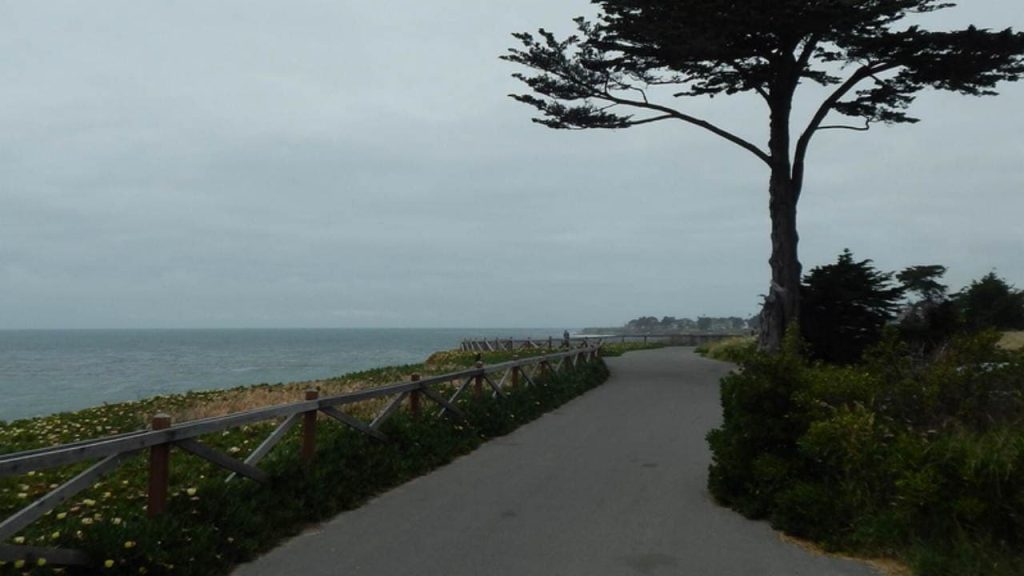 At a little over three miles, the path provides fantastic views. Beginning near the San Lorenzo River, the trail travels by the Santa Cruz Beach Boardwalk, a typical example of a coastal amusement park in Southern California.
At the Santa Cruz Wharf, get something to eat and ride up the hills to Steamer Lane. Presently, Santa Cruz Surfing Museum is housed in a lighthouse, constructed in 1967 as a tribute to surfer Mark Abbott, who perished at neighboring Pleasure Point. In addition, surfers ride the world's best swells at the Lane, a popular hangout for locals and tourists.
5. The Pacific Beach Boardwalk, San Diego
The Pacific Beach Boardwalk is a great place to glimpse a beautiful bike trail in California with sun-kissed feelings. Law Street Park, a communal beach with affordable rental cottages, is where the beachfront starts, slightly north of the famed Crystal Pier. As you make your way south down the boardwalk, you'll see eateries occasionally.
6. Joe Rodota Bike Trail, Santa Rosa
The Joe Rodota Trail provides about 8.5 miles of paved cycling between Santa Rosa and Sebastopol. There are three bridges which were constructed on former railroad trestles across a disused railway line in certain sections. The Laguna de Santa Rosa is located along the trail's route.
The Prince Memorial Greenway, which runs between West 3rd Street and Railroad Street in Santa Rosa, is where you may access the route. The route comes to a close in Sebastopol at the Mill Station Road/Highway 116 crossroads.
You might also be interested in knowing about the best state parks in California.
7. American River Trail, Sacramento
Two rivers intersect in Sacramento, the American and the Sacramento, both supplied by the Sierra Nevada snow. Along its 32-mile length, the American River Trail is one of its largest multi-use trails.
Folsom Lake may be reached by following the paved, two-lane roadway from Discovery Park in Sacramento's old center east. The route is peppered with parks and watering holes. There are also several public restrooms and drinking fountains to replenish your energy.
8. Orange Line Bike Path
The Orange Line Bike Path is a rail trail that runs alongside the Metro Orange Line fast busway in northwest Los Angeles for 18 miles. For both commuters and those looking for a bit of exercise, the walk is a popular destination for both types of visitors.
The 80-acre Beilenson Park is a popular spot for outdoor activities, including tennis and archery. There's also a small animal reserve and a Japanese garden which gives it a natural element. At the same time, swan paddle boats on Lake Balboa may be rented for a whimsical touch.
9. Tahoe Trailways Bike Path
The Tahoe Trailways Bike Path, which extends north from Tahoe City and parallels State Route 28 to Dollar Point through a brief beachfront promenade, lake views, shops, and lodging, has a more urban atmosphere.
Squaw Valley, the site of the 1960 Winter Olympics, may be reached through the Truckee River Bike Trail, which follows a disused railroad line to the Squaw Valley Ski Resort. Rafting and fishing for trout are two of the most famous river activities here. Moreover, at the trailhead, Sugar Pine Point State Park, one may camp, surf, and fish.
10. Modoc Line Rail Trail
The Modoc Line Rail Trail, which runs along the eastern side of the state, provides an opportunity to explore lonely, high-desert rangeland. Even though just three portions of this still-under-construction route have been declared complete, motivated people may go through the gaps. The route will be 85 kilometers long when it is completed.
Snowstorm Canyon, a 13-mile stretch between two extinct railway stations, Crest and Karlo, is the most beautiful part of the route. Carry all of your necessities with you since cell phone reception is patchy and there are no amenities along the route. Although motorized vehicles are uncommon, riders and off-road cars may use the path.
If you are interested in going on an adventure in California while riding a bicycle, be sure to check out the featured places in this list. These trails are sure to provide you with the opportunity to experience the scenic view of California.