Referred to as the "Constitutional State", Connecticut is home to many historic and recreational sites. Full of renowned museums, incredible seaports and beautiful small towns, Connecticut is one of America's unique states.
Alongside its historic landmarks and massive old seaports, Connecticut also has some stunning campgrounds to offer. As Connecticut is a mixture of rural and coastal areas, the campgrounds in this state offer unique and awe-inspiring recreational opportunities.
The best campgrounds in Connecticut are listed below.
1. Odetah Camping Resort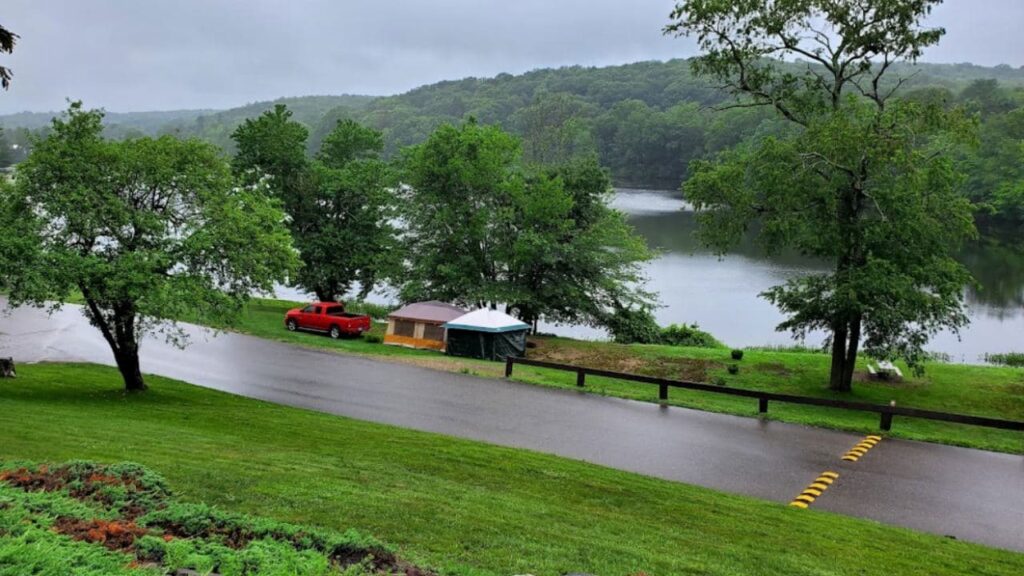 Located in Bozrah, Odetah Camping Resort is one of the best campgrounds in Connecticut. Odetah offers camping of all varieties that includes seasonal camping, tents, RV hook-ups and cabins.
Furthermore, this campground is full of stunning amenities such as boating, fishing, beach-walk and attractive nearby locations to explore.
2. Brialee Family Campground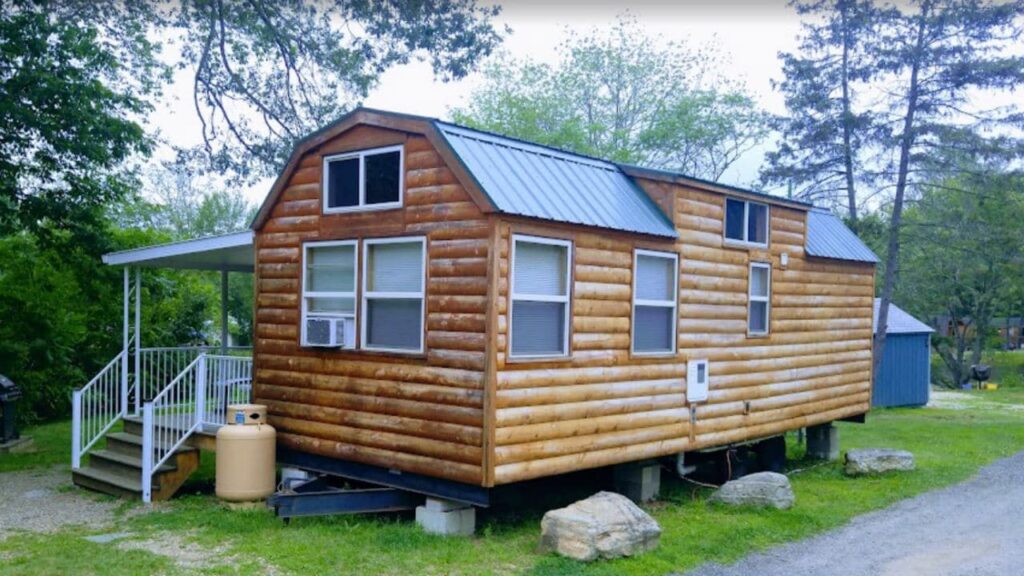 Established in 1974, Brialee Family Campground is one of the oldest campgrounds in Connecticut. Located in Woodstock, Brialee is a full-service park with incredible camping services.
Moreover, the amenities provided by this campground are second to none. Some popular activities here are fishing, mini-golf, movie nights and boat rentals.
3. Mystic KOA Holiday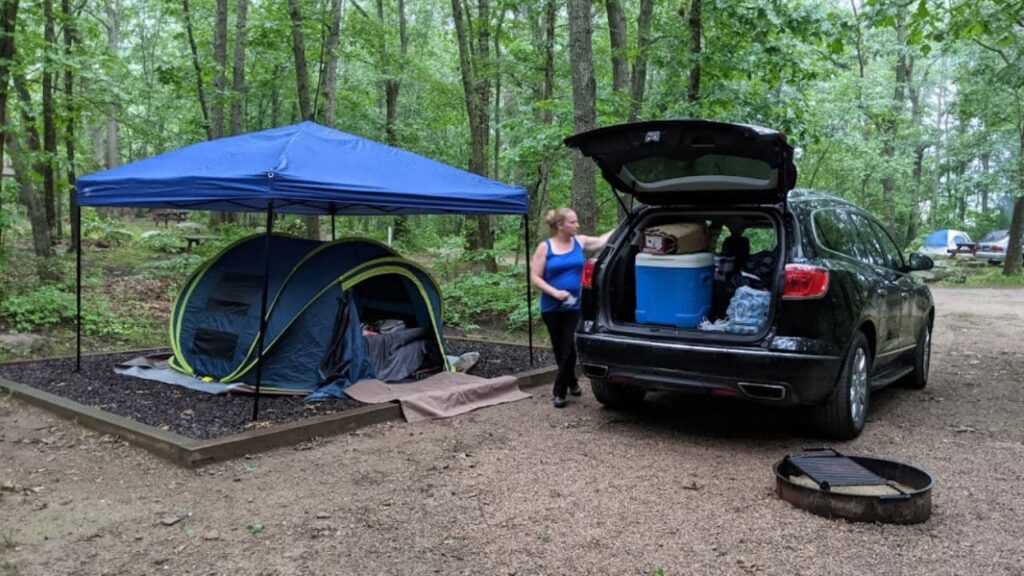 Located in North Stonington, Mystic KOA Holiday is a fancy holiday getaway destination featuring luxurious camping facilities.
Combining the classic side of New England with modern convenience, this camping facility is full of numerous excellent amenities that include RV sites, tents and lodging.
You might also like to visit these amusement parks in Connecticut.
4. Lone Oak Camp Sites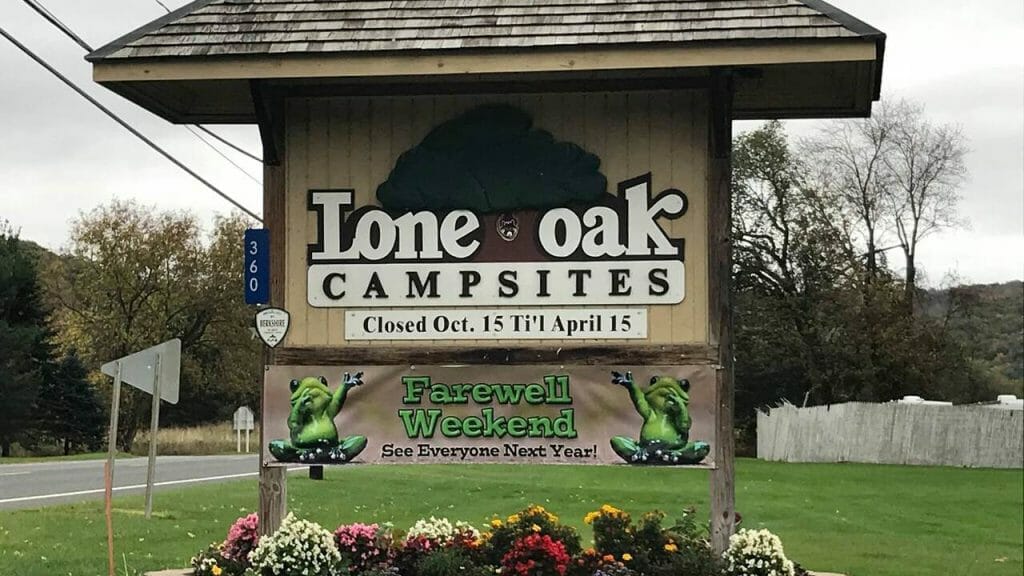 Lone Oak Camp Sites, a family campground, nestled in the Canaan Mountains, is a perfect holiday destination for recreational activities with your family.
Spread across 250-acre land, Lone Oak is one of the biggest campgrounds on this list. Furthermore, Lone Oak also consists of a staggering 469 campsites and RV hook-ups.
5. Wilderness Lake Campground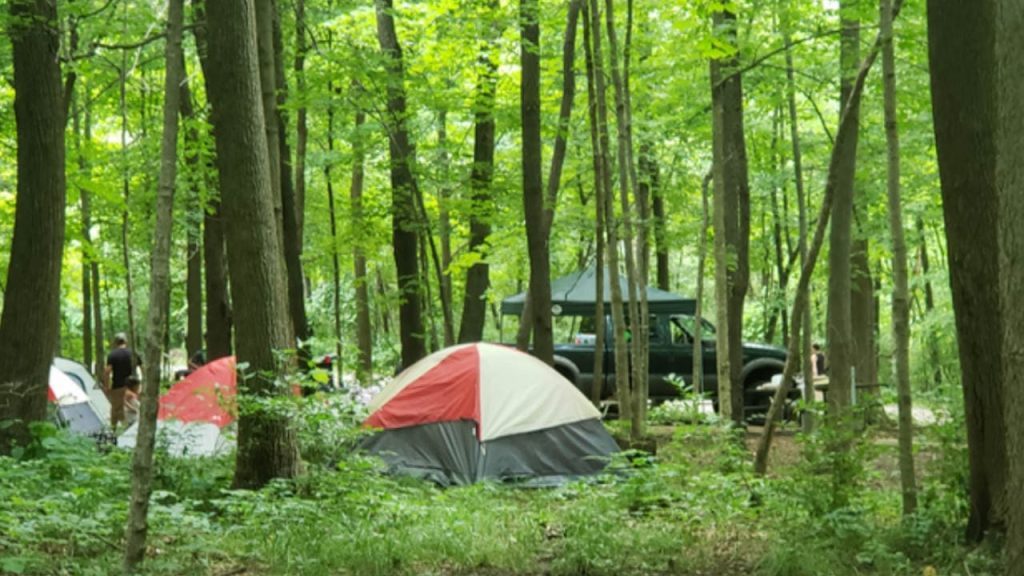 Located in Wellington, Wilderness Lake Campground & Resort is an excellent destination for recreational activities and relaxation.
Renowned for its camping facilities, this campground features amenities like mini-golf, swimming, hiking, volleyball courts and many more. Additionally, this 100-acre campground offers stunning natural views.
6. Riverdale Farm Campsite
Riverdale Farm Campsite is set on 100 acres of amazing land that is full of an array of camping opportunities. This campground is situated on a colonial farm in the city of Oneco.
Popular activities at Riverdale Farm Campsite include tents, weekend shows, pool tables, volleyball courts and other.
Check out these water parks in Connecticut.
7. Lake Compounce Campground
Lake Compounce Campground, a unique campground located in Bristol, has a water park and a family theme park as well.
Along with those parks, this campground also features RV hook-ups, tents, cabins and camping sites. Furthermore, the main attractions in this campground are its roller coasters and excellent food.
8. Hidden Acres Family Campground
Located in Preston, Hidden Acres Family Campground is one of the most highly-rated campgrounds in Connecticut, with excellent user satisfaction reviews.
Surrounded by water bodies and beautiful cabins, this is one of the best-looking campgrounds in the state. Popular amenities in this campground include cabins, restaurants, car rentals and boating.
9. Cozy Hills Campground
Cozy Hills Campground, located in Bantam, is a one-of-kind campground. Being one of the best campgrounds in Connecticut, Cozy Hills is full of a wide range of unique amenities that include outdoor laser tag, arcade gaming, wall climbing and archery.
Additionally, this campground also features all the basic camping services like tents, gift shops and cabins.
10. Wolf's Den Family Campground
Established in 1994, Wolf's Den Family Campground is a 35-acre campground that offers of a beautiful scenery. Neighbored by the Connecticut River, activities like fishing, boating and swimming are quite popular in this campground.
Furthermore, Wolf's Den also features a swimming pool, recreational hall, mini-golf and basketball.
11. Salem Farms Campground
Located on Alexander Road in Salem, this is one of Connecticut's best family camping sites. This highly-rated campground has an array of recreational amenities that include an ice cream and snack bar, RV wash, restaurants, onsite rentals and many more.
Salem Farms Campground LLC is a 157-acre family-owned campground, and has been there since 1980.
12. River Bend Campground
River Bend Campground is a national award-winning campground that is located in Oneco. Features offered by this campground include camping, rental units, gemstone panning and mining.
Furthermore, this is a smoke-free area which is also quite well-known for being kid-friendly and hosts numerous programs each year.
13. White Pines Campsites
Located in Barkhamsted, White Pines Campsites is very family-friendly campsites that is full of relaxing features.
One of the most popular activities in this campground is fishing, whether it is in its pond or the neighboring Farmington River. Moreover, White Pines has activities and events planned all throughout the year.
14. Branch Brook Campground
Branch Brook Campground is a seasonal campground that is from April to November. Located in Thomaston, this campground offers an array of amenities that include a swimming pool, game room, laundry, showers and a community garden.
Moreover, guests can also visit popular nearby sites like Hawk Ridge Winery and the Lock Museum of America.
15. Waters Edge Family Campground
Situated near a Lake, Waters Edge Family Campground is a 10-acre campground located in Lebanon, Connecticut. As the campground is centered by a lake, swimming and fishing are its most popular activities.
Moreover, this campground hosts various events in its large recreational hall. Furthermore, planned activities include live entertainment, treasure hunts and hiking.
The campgrounds mentioned above offer a chance to enjoy relaxing and recreational activities with your friends and family. From outdoor activities like sightseeing, hiking and swimming to indoor amenities like game rooms and recreational halls, these features provided by Connecticut's campgrounds make them a perfect choice for a short holiday.