When you search on the internet for things to do in Connecticut, you are most likely to stumble upon the option of visiting the fantastic amusement parks in Connecticut.
Surely, once you visit the fun amusement parks, you will agree that it is a time – worthy experience.
To simplify your search, here are some of the best amusement parks in Connecticut that fall under the must-visit category.
1. Lake Compounce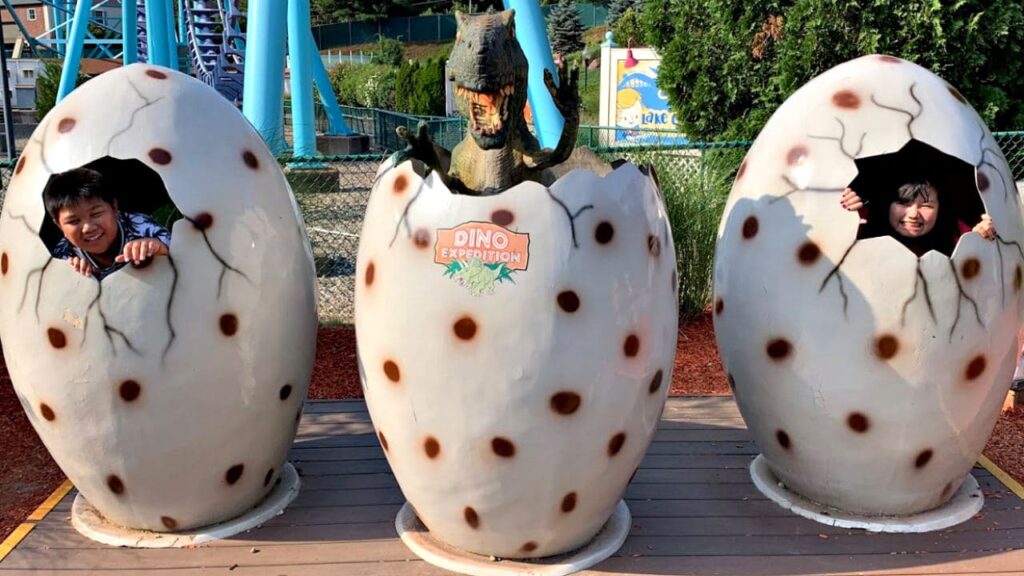 Located in Bristol, Lake Compounce is the oldest operating amusement park in the United States. It spans over 332 acres and is your ultimate place to have non-stop fun. There is also a beach and water park to magnify your experience of this park as the best and ultimate stop.
It is home to the 14th oldest wooden roller coaster in the world, called Wildcat. Since its beginning, the park has been expanded and its new addition to the rides is the Raft slide, which was installed in 2021.
2. Quassy Amusement & Waterpark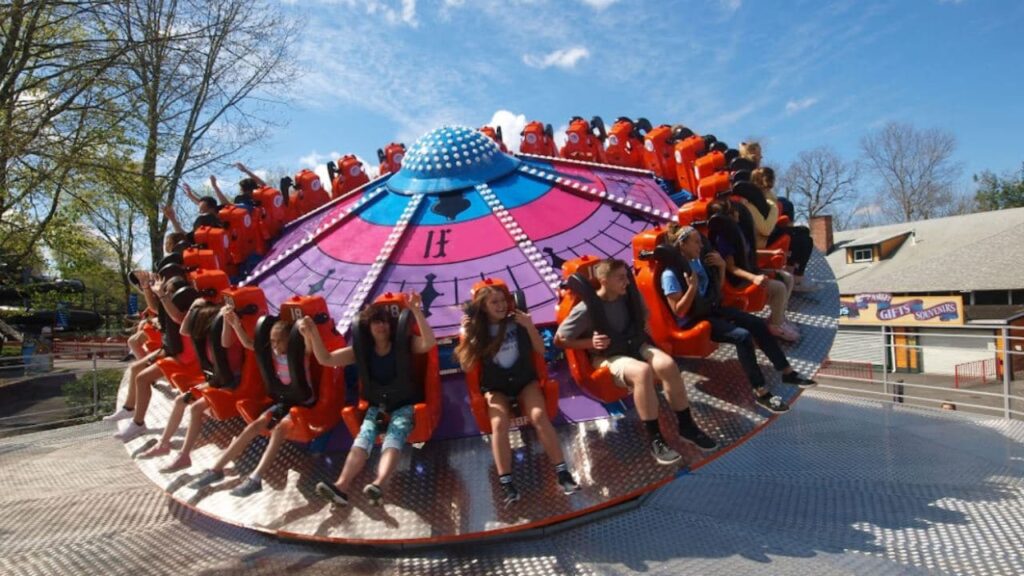 A classic amusement park that offers a memorable experience for all its visitors is Quassy Amusement & Waterpark. It is situated in Middlebury, Connecticut. It is one of only 11 trolley parks still operating in the US. This park has over 20 rides on its 20 acre land area.
It is not only a full-fledged amusement park, it also includes a waterpark called Splash Away Bay. You can enjoy various activities like swimming, live performances, a catering service and much more. Along with all these, there are about 15 water rides that are accessible only when you are wearing the entry wristband.
3. Atlantic Beach Park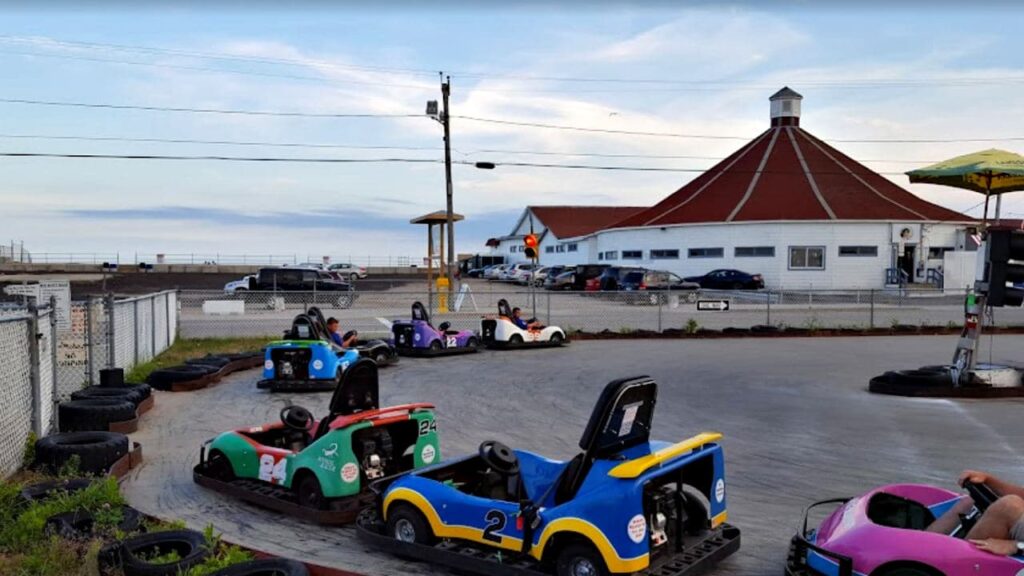 For a fun family outing, your incredible choice will be Atlantic Beach Park. Your one – stop destination for family fun has become a landmark in Connecticut.
This thrilling spot also has a waterfront park along with a list of other incredible rides, like a historic carousel, thrilling rides. After enjoying, you can quench your thirst and enjoy a good meal in their food bars, snacks & soft-serve ice cream.
These are the best water parks in Connecticut.
4. Thrillz High Flying Adventure Park
The most popular spot to have a great time in Danbury, Connecticut is Thrillz High Flying Adventure Park. There are over 20 rides and attractions ranging for toddlers and to adults.
The rides range from friendly and gentle to terrifying and thrilling rides. There are zip lines, rock climbing, flying saucers and other attractions to join the never-ending fun.
5. Sky Zone Trampoline Park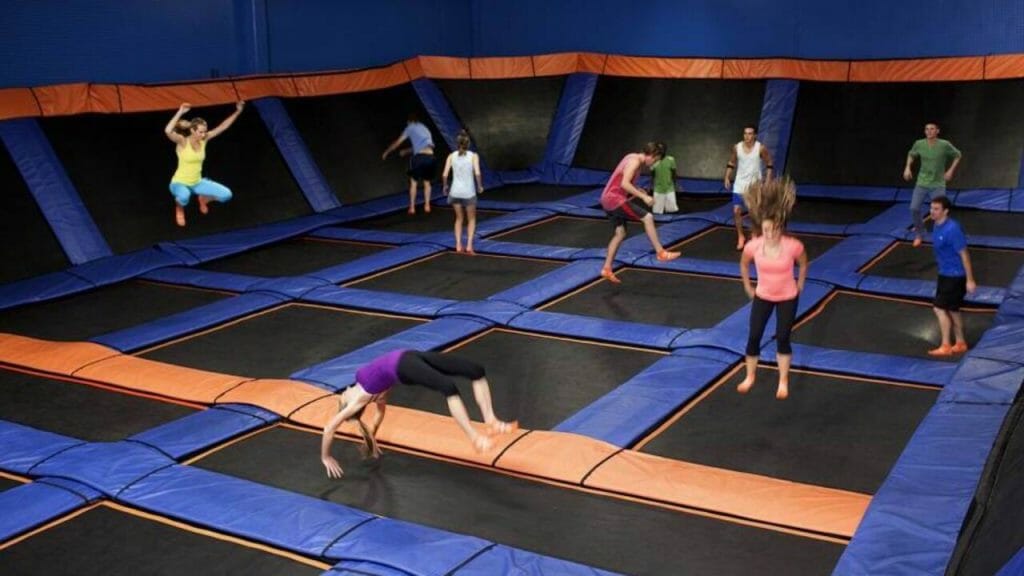 Explore the wonders of Sky Zone Trampoline Park and encounter different attractions you have never seen before. It is an indoor trampoline park that has different branches in Canada, Australia and other countries too.
It features a variety of programs along with attractions. You can try freestyle jump, skyslam and ultimate dodgeball. The best experience jumping around was in the foam zone.
6. Urban Air Trampoline and Adventure Park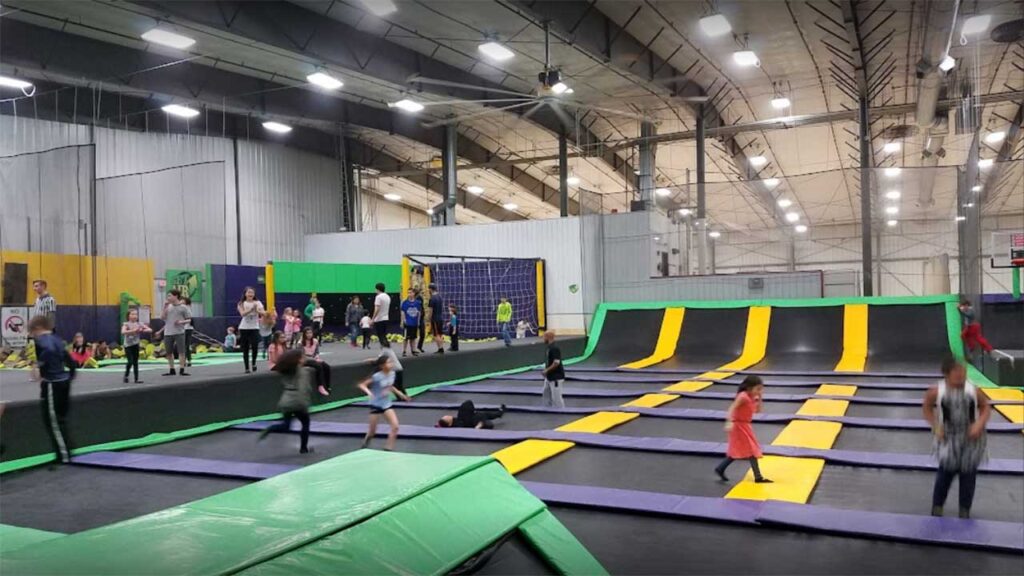 Want to arrange an unforgettable birthday experience for your child, take them to the Urban Air Trampoline and Adventure Park. You can book an entire day for your kid, and they will arrange decorations as well.
They offer different packages for group bookings that include a complete tour of the park. You can enjoy an entire day enjoying attractions like climbing walls, laser tag, spin zone, bumper zone, mini golf and more.
Read out this article about the state parks in Connecticut.
7. Xtreme Play Extreme Adventure Park
For an adrenaline experience but within a safe environment, you will have to opt for Xtreme Play Extreme Adventure Park. Just as the name suggests, this amusement park is the ultimate spot for fun, thrills and extreme rides.
If you are looking for an intense amusement park experience, you can try out the Ballocity attraction, where you can enjoy running around and throwing balls. There is also a High Rope attraction which has an entire course dedicated to a thrilling track for athletes.
8. Bayview Fun Park
A summertime amusement park featuring putt-putt golf, bumper boats, go-karts, batting cages and more is Bayview Fun Park. There are also Multi-Speed dual Softball and baseball batting cages that are best for athletic enthusiastic.
Wait, there are more! You can try out their 4 place, Bungy Jump. They offer Daily Beach Parking with access to our own Bayside Beach, Kayak & Stand Up Board rentals and local Fishing Charters.
9. Bounce Indoor Inflatable Park
A fine way to burn energy and time for the right price is none other than Bounce Indoor Inflatable Park. It is a clean and safe place for your kids to play around for hours to end. You can visit with your whole family and enjoy a great, thrilling experience without having to worry about overthrowing your budget.
They provide shoes and jackets for protection. When you visit this fun place, remember to try jumping on their massive trampoline.
10. Castle Park Fun Center
Castle Park Fun Center is not for the faint-hearted. You need loads of energy to finish doing all the activities at this incredible amusement park. Some listed fantastic attractions include Roller Skating, Laser Maze, Rides, Zip Line, Rock Climbing, Laser Tag, Arcade, Go Karts and so many more.
You can indulge in a non-stop spree of enjoyable attractions and rides. Located in Hartford, Connecticut is this fantastic amusement park which is open Wednesday to Sunday.
11. Lake Mohegan Splash Pad
Lake Mohegan Splash Pad is an all season recreational park and also a water park for a thrilling splashy experience. It has an easily accessible hiking trail for all. The park is free for residents and those out of town have to pay an admission fee during the summer.
12. Action Amusements Waterslide
Action Amusements Waterslide is a water park in New London, Connecticut. You can get the triple Water Slide, which is a highly recommended attraction in the park.
13. Ocean Beach Park
If you are looking for a low-key beach for a getaway, you have got to try Ocean Beach Park. You can check out this half-mile of pristine "sugar-sand" beach where you can enjoy triple – water slides. There are more! A 50-meter Olympic-sized pool, spray ground for children and even a nature trail for a stroll.
You will not be disappointed with any of the amusement parks in Connecticut because they are packed with fun activities and thrilling rides. What are you waiting for? Get along for the best amusement park experiences in Connecticut.