Have you ever scrolled through the listings of homes on Zillow and had to take a second look in shock due to the staggering prices? Well, affordability is definitely one of the top aspects we look for when it comes to buying homes.
So, don't worry if you are looking to move to Iowa permanently or temporarily, because our list of the cheapest cities to live in Iowa based on median price of home listings on Zillow are should help you out.
1. Fort Madison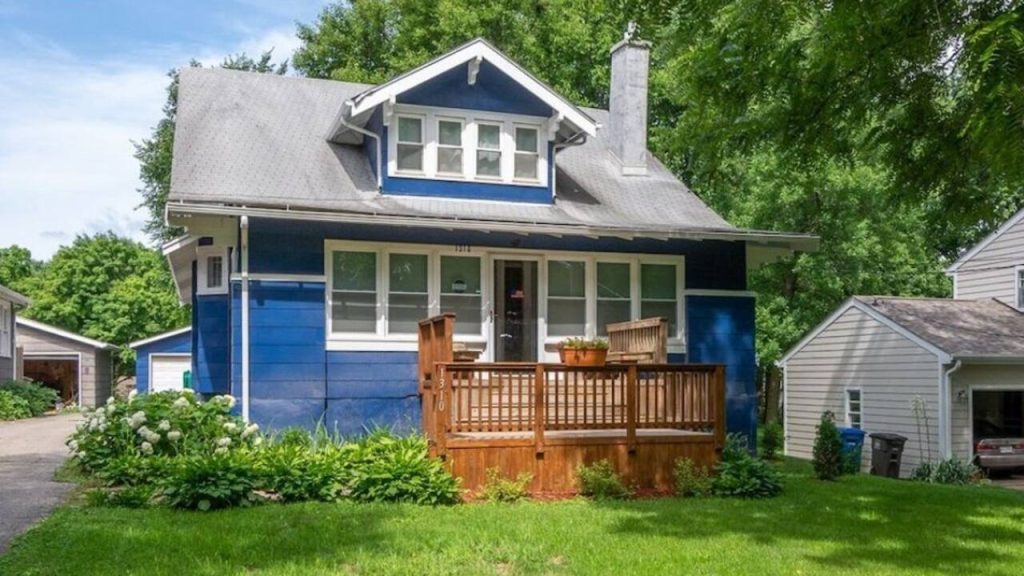 A reasonably priced settlement on the Mississippi River is Fort Madison, with a median home price of $99,000, making it the cheapest on our list. People can travel to this place that bears the city's name to experience life as soldiers deployed at the iconic Old Fort Madison.
2. Burlington
Burlington is a thriving city with an affordable cost of living, with the median home price being $108,000. Enjoy a round of golf while taking in the beauty of the Mississippi River, or visit nearby gaming zones. The Art Center of Burlington is a great place to hone your artistic abilities, whether it's pottery making, painting or drawing.
3. Waterloo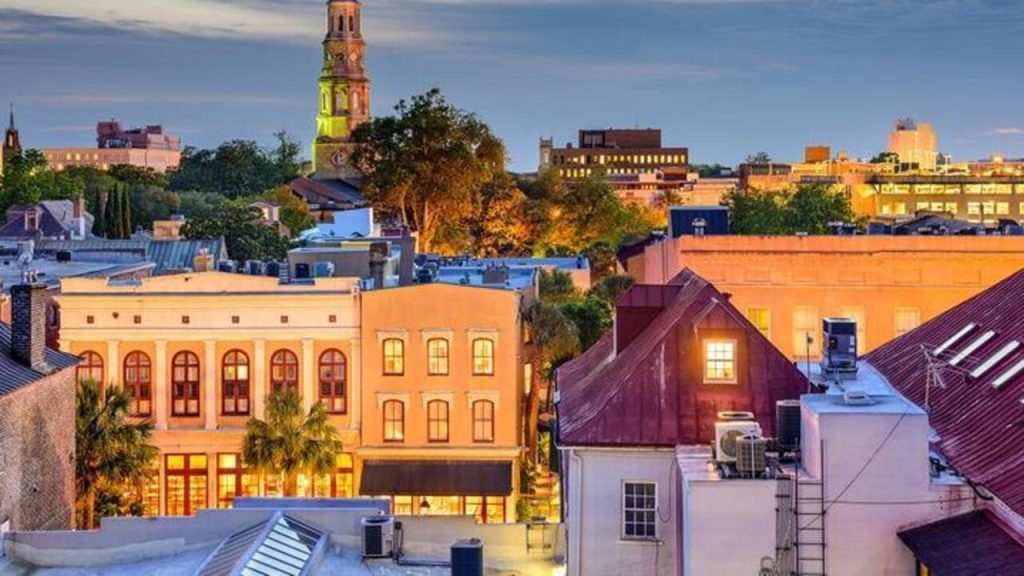 Waterloo, which has a population of around 67,000 and serves as the county seat of Black Hawk County, is one of the cheapest cities to live in Iowa with an average house price of $128,416. Visit the theme parks, galleries and golf clubs that are spread out throughout the city to see everything it has to offer.
Here is an overview of the cost of living in Iowa.
4. Newton
Newton is the ideal city for those who want to live affordably in an expanding community with loads to provide. There are roughly 139,000 Iowans living in Newton, and it is around 30 minutes away from the city center, which is situated close to the Des Moines metropolitan area. The median price of a home is $139,000 here.
5. Sioux City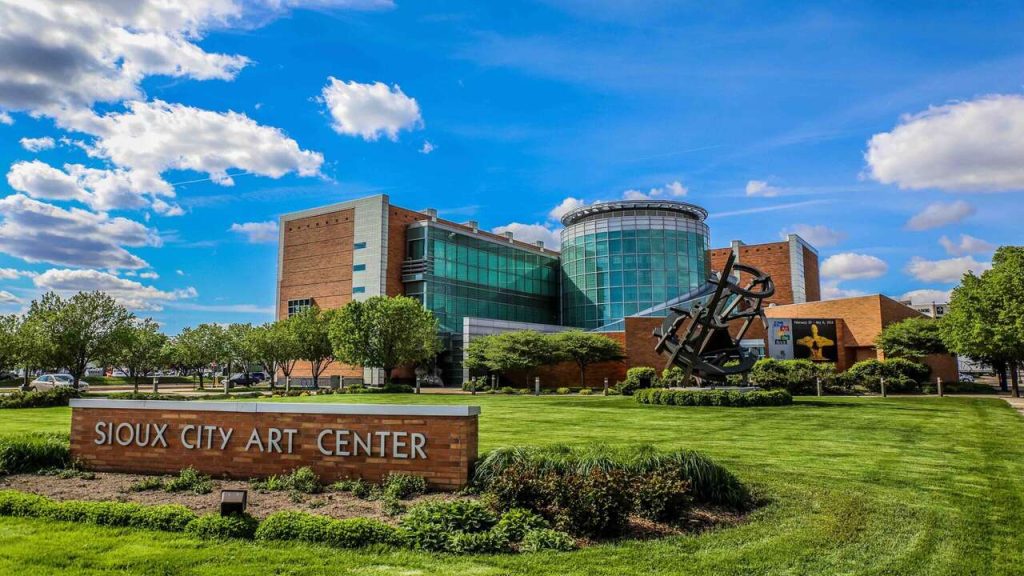 Sioux City is one of the most populated cities in Iowa with approximately 85,000 people living in it. It is great for families seeking for a large city vibe because there are so many fun things to do there. You can explore the downtown history museums and art galleries or take a stroll along the beautiful trails. The median price of homes in Sioux City is $150,000.
6. Davenport
Davenport is one of the largest cities in Iowa both in terms of area coverage and population. However, this massive city is also one of the most affordable cities in the state to live, with median home prices of around $155,000. The city has a stunning riverfront view to offer as well.
These are the best cities to live in Iowa.
7. Cedar Rapids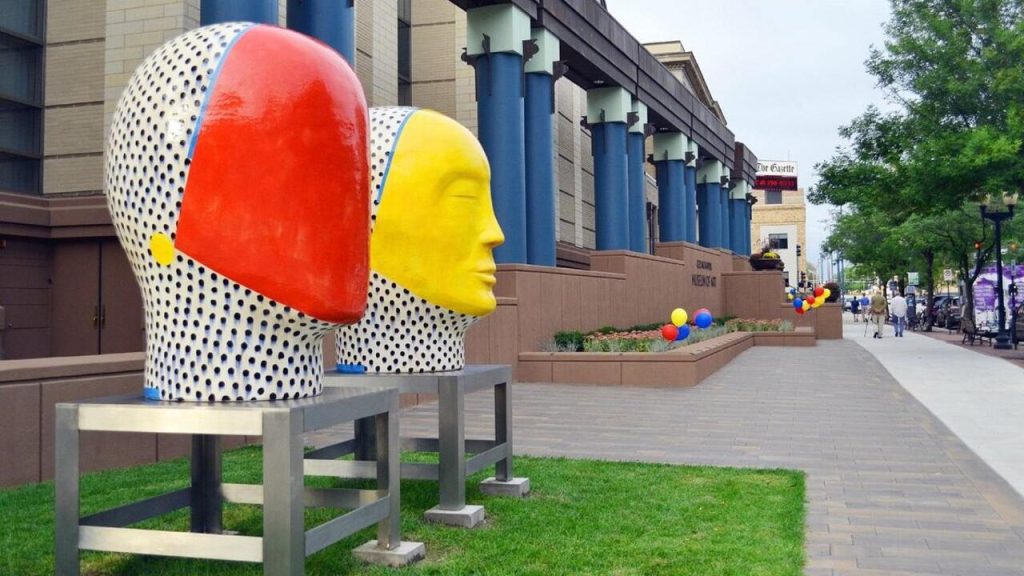 There are roughly 132,301 people living in Cedar Rapids, the second-most populated city in Iowa. Midway between Iowa's northern and southern boundaries, this city is situated in East Iowa. A hospitable moderate city that has been expanding for the last 3 decades, Cedar Rapids is a much more tranquil city to live in compared to other big cities in the state. The median price of homes in Cedar Rapids is $160,000.
8. Dubuque
Dubuque is a charming city that is perched on hills above the Mississippi River, where eagles frequently hover. From either the peak of the Fenelon Place Elevator, a vintage cable car, you can see one of the nicest views in the state of Iowa. The city is home to almost 60,000 people and the typical price of homes average at $172,000.
9. Des Moines
Des Moines, the capital of the state, is also one of the cheapest cities to live in Iowa with a median home price of $175,000. Moreover, this city is the Midwest's top city in terms of both high wages and affordable living expenses. Low-cost apartments and condos are very popular in Iowa's largest metropolitan city.
10. Cedar Falls
There are roughly 40,983 people living in Cedar Falls, a city sitting on the Cedar River. It is situated in the northeastern part of Iowa, about west of Waterloo. The University of Northern Iowa, one of the three state-run universities in the state, is also located in this city. The median price of homes is $209,700.
11. Coralville
In Coralville, there are currently 21,103 residents, who enjoy its lovely small-town feel. The city is situated directly south of North Liberty and close to Iowa City. The majority of people in Coralville are educated and among 25 or older people, 80.2% have attended college. Homes in this wonderful city have an average cost of $228,900.
12. Indianola
The population of Indianola is 15,802 people, and it is 24 minutes away from the state capitol building in Des Moines. People living here are able to save money by enrolling their kids in excellent and affordable public schools. Fascinatingly, the median reading comprehension is 81%, while the mean math proficiency is 83% in this city. The median price of homes here is $229,500.
13. Marion
In Marion, there are roughly 39,328 people living. Although Marion is one of Iowa's cities with the highest population growth, it is serious about keeping its distinctive feeling of community. The median price of homes in Marion is $240,000.
14. North Liberty
With 18,829 residents residing in North Liberty, it has a peaceful small-community feeling. The city is home to many students from the University of Iowa due to its proximity, and is also situated close to Iowa City. The median price of homes in this thriving, vibrant and growing city is $249,900. There are over 24 miles of recreational and scenic trails in North Liberty for relaxation purposes.
15. Ankeny
With 45,562 residents, Ankeny is a moderate-sized city which offers all the advantages of a large metropolis without being overly populated. Moreover, this city has fantastic amenities, affordable housing, and a top-notch educational system. The median price of homes in Ankeny is $322,000.
16. Ames
Ames is located in Story County's western region, and is situated quite close to the capital of the state, Des Moines. Route 35, which quickly links motorists to Kansas City and Minneapolis, passes directly through the city of Ames and makes commuting more convenient in this city.
Moreover, the  cost of living in Ames is extremely low, especially its renting rates. In Ames, the average monthly rent per room is only $785, which is around $150 cheaper than the national average.
17. Clive
More than 16,000 people reside in Clive, a city in Iowa which is located in both Dallas and Polk counties. There are numerous employment options in this area, which is situated north of the stunning suburban city of West Des Moines.
There are many amenities available to residents due to the neighborhood's proximity to the capital and its calm nature. All the people living here can enjoy the many parks and recreational areas that are available to the public.
The above-mentioned cities are the cheapest and most affordable cities to live in Iowa based on median prices of homes. However, these cities might have relatively low prices of homes, the other cost of living like healthcare, grocery prices might be a bit high in the affluent ones. But overall, the majority of them offer great living standards at affordable costs.