The state of Florida is an American coastal haven with the Atlantic Ocean on one side and the Gulf of Mexico on the other. It is one of the largest states in the United States in terms of area and the third-largest populous state in the US.
Famous for its beautiful aquatic life, vibrant beaches and glamorous nightlife, Florida is one America's most attractive places to live in.
Due to its family facilities and natural blessings, some residential cities in Florida are heavily commercialized, which also makes them highly expensive to live in. The most expensive cities in Florida are mentioned below.
1. Palm Beach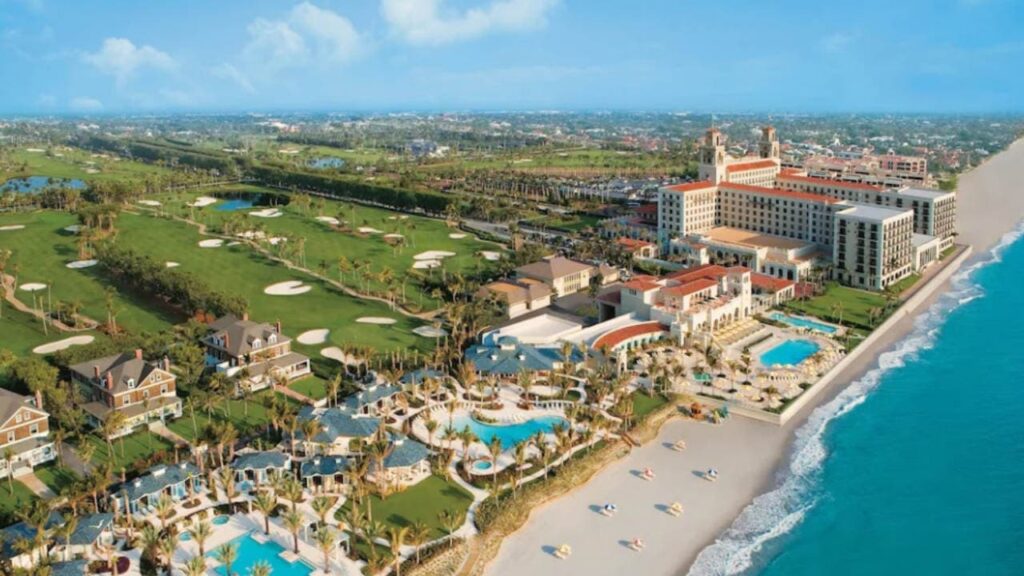 Palm Beach is the most expensive city in Florida with an average home price of $1.24 million. Its staggering expenses come along with the fact that it is also one of the wealthiest cities in the state. Renowned for its upscale estates and fancy boutique stores, Palm Beach is a dream suburban city.
Moreover, this city is famous for its iconic luxury beaches that stretch for miles and offer stunning scenic views. Located close to Miami, it offers a more quiet and relaxing option in that region.
2. Bal Harbour
Just a 30-minute drive away from one of Florida's biggest metro cities, Miami, Bal Harbour is beach town. With a median home price of $1.22 million, Bal Harbour is one of the most expensive cities in Florida.
Alongside having one of the best beaches in that region, Bal Harbour also offers a tranquil environment to live in. Additionally, this city is famed for its shopping opportunities, fancy restaurants and top-notch recreational amenities.
3. Pinecrest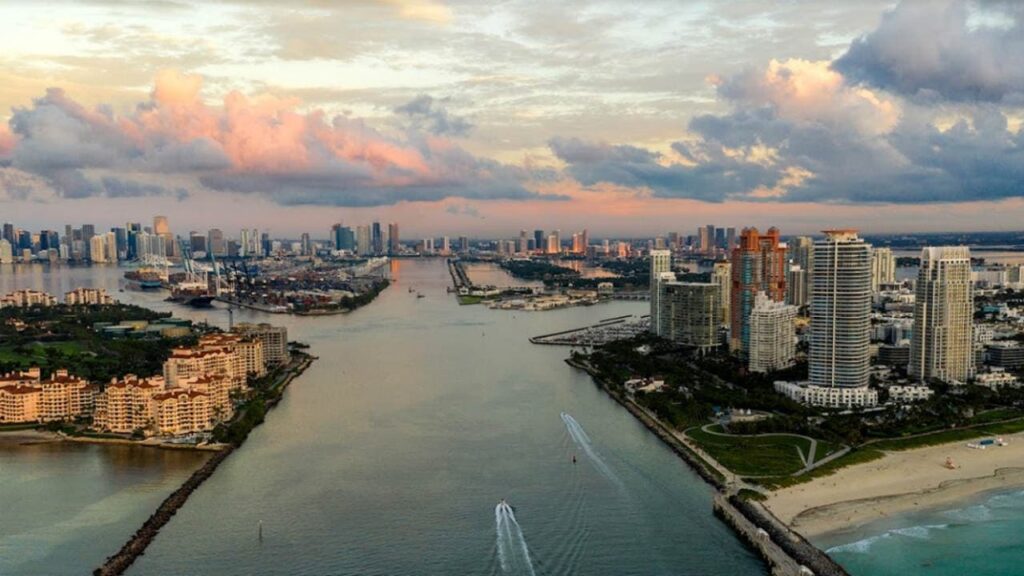 Home to the famous Pinecrest Gardens, Pinecrest is a village-like small city that provides peaceful and tranquil surroundings. The median price of homes in Pinecrest is an astounding $1.1 million, making it one of the most expensive places to live in Florida.
But alongside the expensive house prices, Pinecrest also offers a beautiful suburb neighborhood that hosts many festivals and events each year. Interestingly, Pinecrest is full of parks for recreational purposes.
You might also like to read about these top golf resorts in Florida.
4. Key Biscayne
Key Biscayne, one of the most beautiful places in Florida, is also one of the most expensive places in the state. This coastal city is famed for its aquatic activities and vibrant lifestyle. Furthermore, the white-sand beach shores of downtown Miami are just a walk away from this place.
Key Biscayne's luxury stores are famous for shopping and its boardwalks are iconic for their awe-inspiring scenic nature. The average price of homes in Key Biscayne is just over $1 million, $1.08 million to be precise.
5. Surfside
Surfside is a very small city located quite near downtown Miami, just a 35-minute drive away. Home to luxury designer stores, spas, fancy restaurants and hotels, Surfside provides the perfect suburb-like feel.
Moreover, Surfside also has many highly-rated schools in the state, making it a perfect state for small families to live. The median price of these family homes in Surfside is around $695,000.
6. Key Largo
Key Largo is not only one of the most expensive cities in Florida, but it is also famed for its stunning waterfront homes. In fact, some of these waterfront homes come with docks for boats and speedboats. Basically, an island situated in the Florida Keys, it is the closest island to the Miami metropolitan area.
Because of being one of Florida's most popular tourist attractions, cost related to residing here may vary to the specific place of choosing. The median price of a home in Key Largo is $672,000.
Check out this list of best places to live in Florida.
7. Southwest Ranches
Located close to the wonderful Everglades, Southwest Ranches is a suburb city in Florida. Its population is just over 8,000, making it one of the smallest cities on this list. Furthermore, Southwest Ranches also has a very high income to rent ratio.
Sunny weather, designer stores, luxury dining, world-class mansions, Southwest Ranches has everything a highly expensive city would have. The average price of a house in Southwest Ranches is $641,000.
8. Highland Beach
This area of Fort Lauderdale, is one of the most beautiful and expensive places to live in Florida. Considered as one of Florida's best beach destinations, Highland Beach offers 3 miles of white-sand beach for its residents to relax in.
Moreover, water activities like scuba diving and snorkeling are some of the most popular activities in this area. Additionally, there are plenty of waterfront residences in Highland Beach which come with boat docking facilities. The median price of a home here is $634,000.
9. Sunny Isles Beach
Situated between Fort Lauderdale and Miami, Sunny Isles Beach is a place that offers a mix of sunny, vibrant amenities and tranquil surroundings. This place has risen in popularity and is still developing.
Sunny Isles Beach is full of luxury hotels, stunning boutiques and top-class restaurants. Moreover, it is considered a mid-sized city due to peaceful living standards and the average home price is $442,000.
You might find it interesting to know about the popular banks in Florida.
10. Miami Beach
Miami Beach is one of the most popular holiday destinations in the US, and it is no surprise to see this city as one of the most expensive cities in Florida. It is famed worldwide for its glamorous nightlife and incredible scenic beaches.
Additionally, Miami Beach consists of art, boutiques, restaurants and water sports. The median price of homes in Miami Beach is $370,000 and in some neighborhoods, this price can even be over half a million.
As we can notice, most of the cities on our list are located in South Florida. This is because of the amazing features offered by South Florida that include suburban neighborhoods, stunning year-round weather and luxurious beach amenities. Moreover, the fancy architecture and pristine living environments make these cities so expensive to live in.