Alabama has had a number of historical occurrences. And, there are various historical landmarks sprinkled around Alabama that assist us to discover anything we can about the state's history.
Although studying about Alabama's historical facts or landmarks in a book is a good option, nothing beats visiting an actual landmark in reality.
Here I've compiled a list of the top 12 famous landmarks in Alabama which are renowned sights and well worth a visit.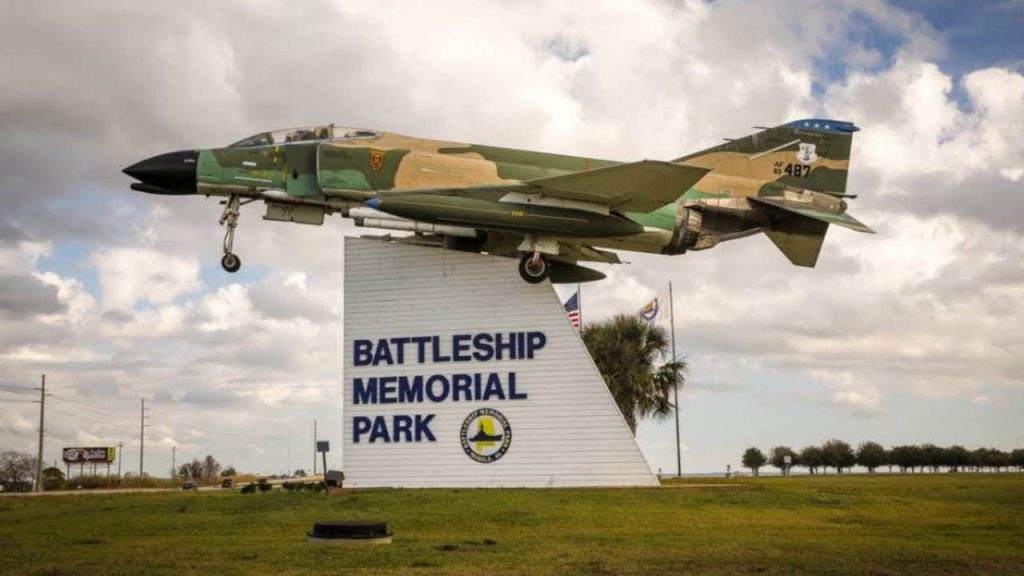 The 1942 USS Alabama Battleship, parked up alongside the shoreline, is the park's main draw. This BB-60 battleship, dubbed "The Mighty A," was decommissioned following the conclusion of WWII. Numerous areas of the ship are available for tours, including the captain's cabin, the bridge, the mess hall, and the turrets.
However, the site is home to the USS Drum, a WWII submarine that may be toured. Military hardware from various conflicts, including tanks and missiles, is also on-site for visitors to see, including B-52 bombers and A-12 Black Bird surveillance planes. Moreover, the park serves as a tribute to all the men and women who gave their lives in WWII and the conflicts that followed.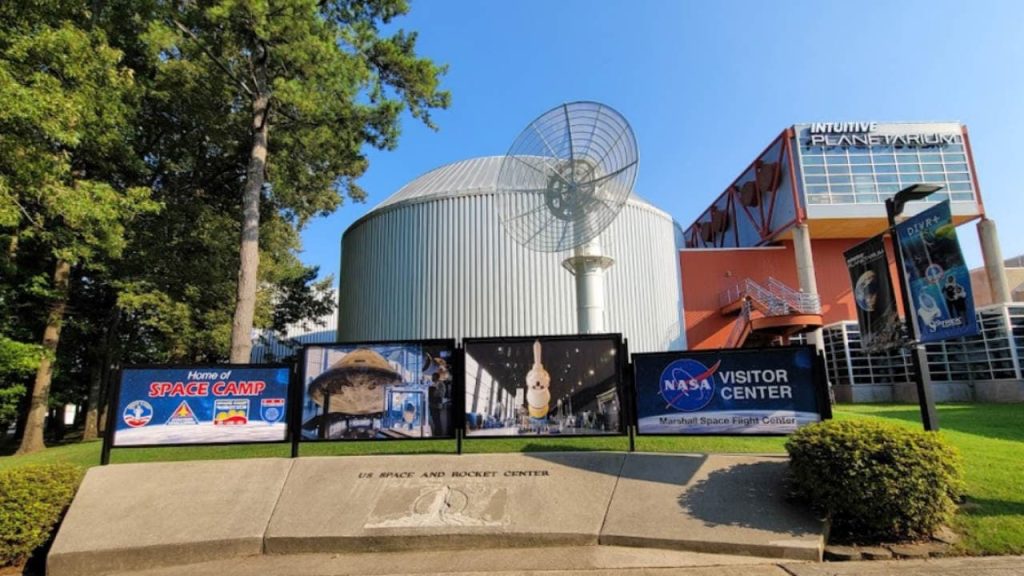 One of the world's greatest collections of on-display spacecraft may be seen at the United States Space and Rocket Center in Huntsville, a must-see destination for tourists of all ages. There are a wide variety of topics covered in the Smithsonians' exhibitions, from the history of NASA and its subsequent growth through the International Space Station and beyond.
Visitors can view multimedia shows at the National Geographic Theater and the Spacedome IMAX, as well as tour an International Space Station replica. Additionally, visitors may view Rocket Park, which features 27 rockets and missiles, as well as the massive launch vehicles that push the rockets into space.
3. Civil Rights Memorials of Montgomery
Black granite sculptures adorn Montgomery's Civil Rights Memorial in commemoration of those who died in the battle for equality. The Civil Rights Memorial Center, where the Wall of Tolerance and educational exhibits are housed, is right across the street from the memorial.
For African Americans who have been lynched or have endured other forms of racial injustice, the National Memorial for Peace and Justice in Montgomery has six acres devoted to them. Also included in the memorial is a field of 800 lynching monuments that represent each of the 800 counties in the United States where lynchings took place.
Take a look at the best museums in Alabama.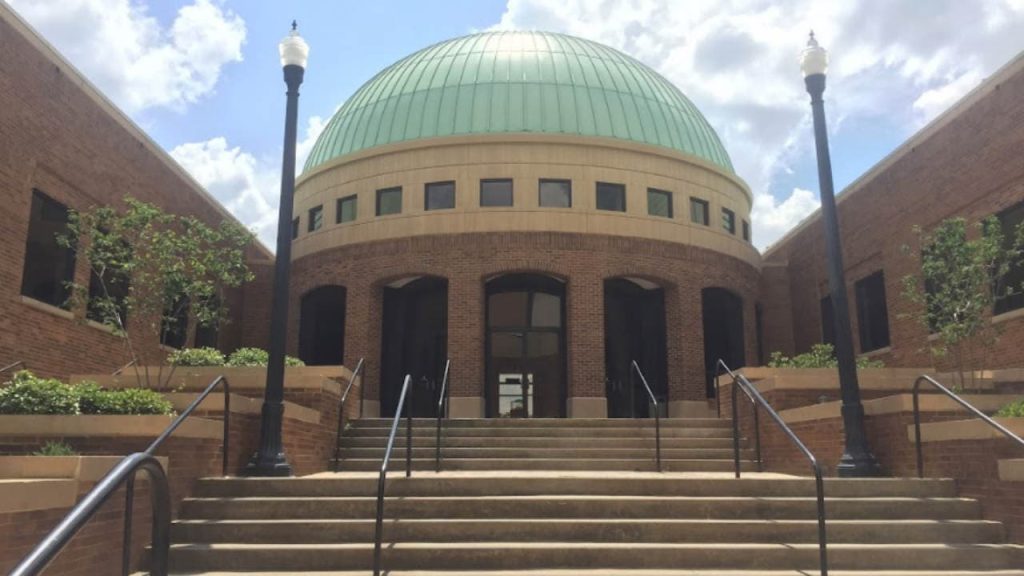 The Birmingham Civil Rights Institute dives closely into the 1960s Civil Rights Movement in Birmingham and across the country, as well as the continued challenges that African Americans have encountered since then. There are some permanent and temporary exhibits on a range of topics from violent warfare to segregation featured in the galleries.
As part of a larger social movement, the Sixteenth Street Baptist Church bombing on September 15, 1963, marked the beginning of a new era in American history. This attack, perpetrated by the Klu Klux Klan, murdered four girls and served as a sad catalyst for change, increasing the urgency with which the 1964 Civil Rights Act was passed.
5. Alabama State Capitol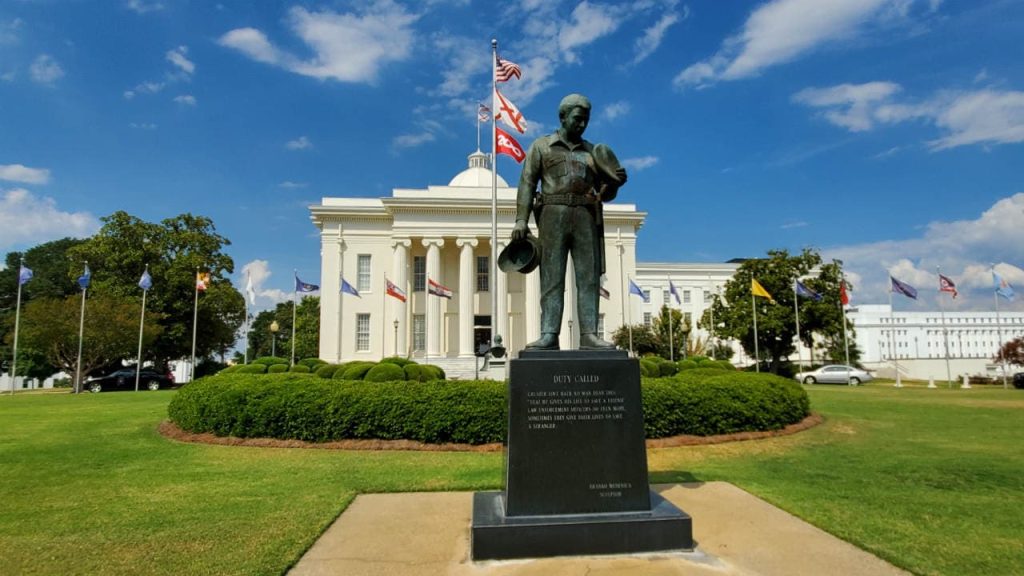 The First Confederate Capitol, the Alabama State Capitol on Capitol Hill, is on the National Register of Historic Places. The Alabama State Capitol has been perched atop a hill overlooking Montgomery for more than 150 years.
National Historic Landmark status was bestowed upon this structure on December 19, 1960, by the United States Congress. Moreover, state politics and history come to life in this National Historic Landmark.
6. Bryant Denny Stadium
Bryant-Denny Stadium has developed into one of the nation's premier collegiate football stadiums. The University of Alabama's stadium, located on the university's southwest side, has a rich history and has been named one of the country's top five on-campus football stadiums.
The stadium is named for former University of Alabama President George Denny and famed football coach Paul "Bear" Bryant. It is located in Tuscaloosa and was built in 1929 as Denny Stadium and renamed Bryant Stadium in 1975 by the state legislature.
Moreover, this stadium has a premium seating capacity of over 5,700 and offers you everything you need to boost your game day experience. Here you can get everything from reserved parking and exclusive stadium admission to an all-inclusive catered feast and point-of-sale alcohol.
You might want to know about the best places to visit in Alabama.
7. Montgomery Civil Rights Landmarks
Several Civil Rights markers recognize places and events in Montgomery's history. Perhaps the most significant is the Dexter Avenue King Memorial Baptist Church, which served as the family home for young Martin Luther King, Jr.
Now, the Dexter Parsonage Museum is open to the public and displays many of their original things. Located in downtown Montgomery, the Rosa Parks Library and Museum is a reminder of Parks' imprisonment.
It tells her narrative and details the public transportation boycott that followed her daring act of rebellion. They've also put up some protesters' station wagons as well as her fingerprints from her arrest records and court paperwork on display.
8. The National Memorial for Peace and Justice
Since its opening on April 26, 2018, the National Memorial for Peace and Justice has been a focal point for commemorating the enslaved Black population of the United States. One of the primary goals of the Memorial for Peace and Justice was to provide a somber, meaningful location for people to assemble and reflect on America's long history of racism.
Art, sculpture, and design are used to contextualize racism in a six-acre park. An 800-foot-tall memorial square honors those killed in racial terror attacks in the United States, as well as the counties and states where these atrocities occurred.
9. Edmund Pettus Bridge
The Edmund Pettus Bridge, a thorough arch steel bridge with a central span of 250 feet, was built in 1940 and is the United States' longest bridge. It was the scene of the notorious Bloody Sunday massacre on March 7, 1965.
A historical event occurred when armed police officers attacked civil rights marchers with clubs and tear gas as they attempted to march to Montgomery, Alabama during this historical event. On March 11, 2013, the Edmund Pettus Bridge was designated as a National Historic Landmark.
10. Fort Morgan
Located near the mouth of Mobile Bay in Alabama's Mobile Bay National Wildlife Refuge, Fort Morgan, one of the famous landmarks in Alabama is a historic masonry star fort that was built in honor of Revolutionary War hero Daniel Morgan.
It was named a National Historic Landmark in 1960 by the United States Congress. In 2007, the Civil War Preservation Trust designated it as "one of the nation's ten most threatened battle sites," a designation that it still holds today.
11. Birmingham Museum of Art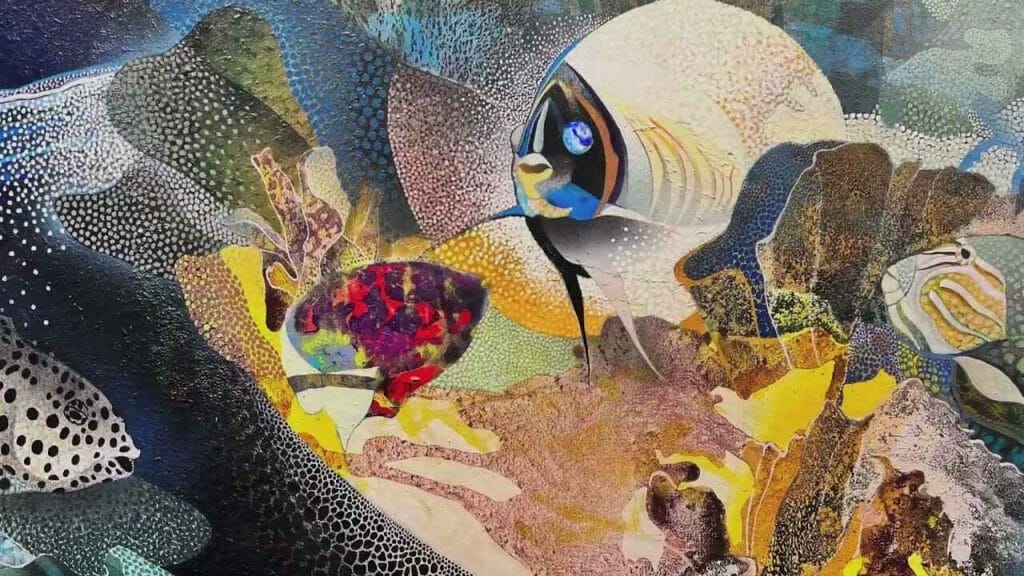 Over 24,000 pieces of art from throughout the world are on display at Birmingham's Museum of Art, which was established in 1951.
Those who like art will find themselves in heaven at the Birmingham Museum and Art Gallery (BMA) since this museum's collection includes everything from sculptures and paintings to decorative arts, textiles, pottery, and ritual materials.
12. McWane Science Center
There are a number of displays and interactive experiences at Birmingham's McWane Science Center that inspire both children and adults to learn via hands-on activities. This has become a famous family tourist spot as visitors can learn about everything from the scientific method to cutting-edge technology while getting hands-on experience with the subjects they're studying.
The museum's aquarium, which features numerous kinds of marine and freshwater life, is a famous attraction for travelers. Water and water-related science, such as erosion, are also examined in this area.
13. Rosa Parks Library and Museum
The fifth best museum in Alabama is the historic marker for Montgomery County. The Rosa Parks Museum is located in Montgomery, Alabama, on the Troy University at Montgomery satellite campus. [1] It contains information, exhibits, and relics related to the 1955 Montgomery bus boycott. This museum is dedicated to civil rights leader Rosa Parks, who is best known for refusing to give up her bus seat to a white passenger.
14. U.S. Veterans Memorial Museum
The seventh-best museum in Alabama is the U.S. Veterans Memorial Museum which mainly displays the military history of Alabama. In November of 2001, the Museum opened its doors. All of the exhibits were created and are maintained entirely by volunteers. We are thankful to individuals of the community who have shared military mementos dating back to the 1800s with us.
To sum it up, these well-known landmarks have served as constant reminders of Alabama's rich history and cultural significance for all time. Historical values are expressed uniquely in these locations. Locals are definitely the lucky ones who can visit these breathtaking sights. However, if you're a traveler, I strongly recommend that you visit them at least once in your life.