Alabama offers a wealth of beautiful nature, cultural importance, and a spirit of adventure. It's a spot in which you can enjoy every day or every week having a great time, regardless of your travel objectives.
Alabama's main cities, both in the south and north, provide a diverse range of possibilities for locals and tourists wishing to explore the state's attractions. There are so many things to do in Alabama that you'll want to plan your next trip before your first.
So, if you're planning a trip, don't miss out on these 15 must-see tourist attractions in Alabama.
1. US Space & Rocket Center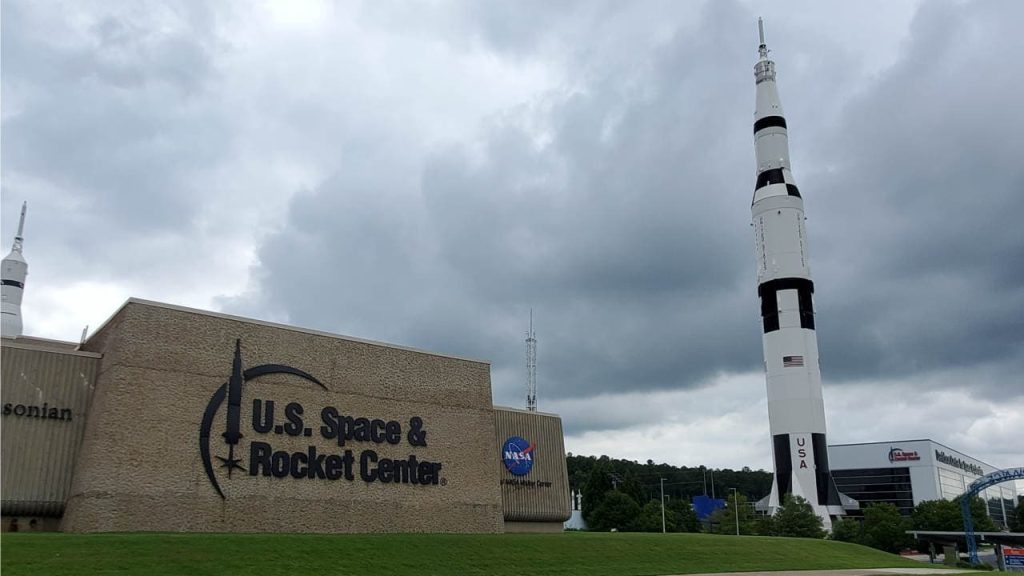 One of Alabama's most popular tourist sites is the United States Space and Rocket Center in Huntsville, which is located in the northern part of the state. You may get a real sense of space exploration and ground control by participating in the shuttle simulation or the flight simulator.
If you want to get the most out of your time at the center, plan ahead. Learning how to scuba dive or how to become an astronaut are just two of the many training programs and experiences accessible.
Additionally, the Center offers Space Camp, Aviation Challenge Camp and Robotics Camp, which attract thousands of participants each year. Make sure to reserve your spot in advance, as these events tend to sell out quickly owing to demand.
2. Birmingham Zoo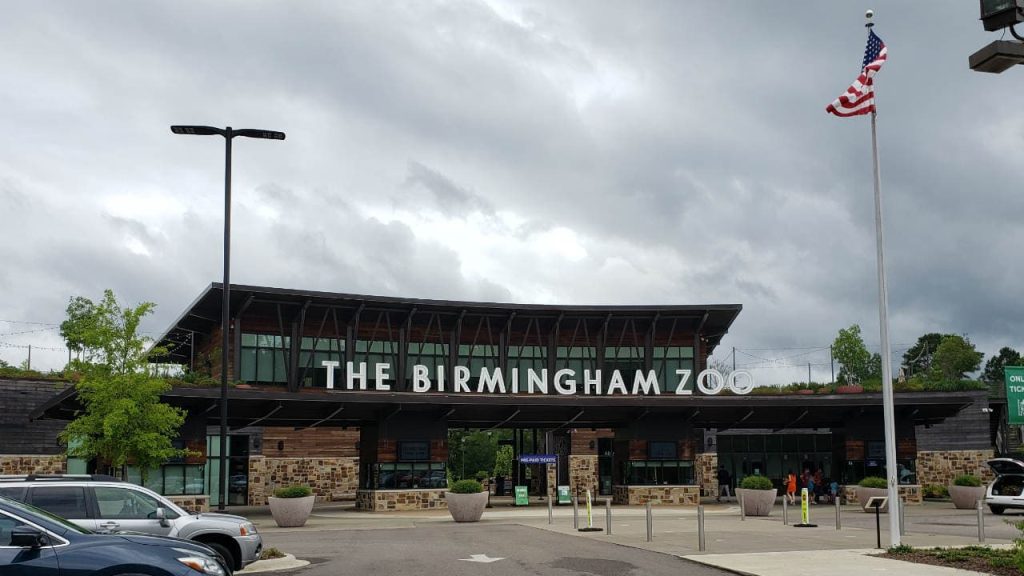 Birmingham Zoo should be at the top of your list of things to do in Birmingham, Alabama. The 122-acre zoo is home to over 200 species, many of which are at risk of extinction. Visitors of all ages will love the opportunity to ride a train through the zoo as they explore its exhibits and attractions.
More than 50 exhibits are on display at the zoo at any given time. The zoo is home to a broad range of animals, including the North American black bear, lions, and tigers. Classes for adults and children are also available at the zoo. Even teachers, preschoolers, and other school staff can sign up for special classes.
Bird photography and after-school labs are also available based on demand and the number of students interested in participating. There are also Summer ZooFari Camps, which are incredibly popular with children and are sometimes arranged months in advance during the summer vacations.
3. Robert Trent Jones Golf Trail
It's no surprise that golfing is a popular vacation pastime in Alabama. Eleven golf courses, all designed by Robert Trent Jones, make up the Robert Trent Jones Golf Trail. The state's numerous golf courses draw visitors from all over the world.
You can stay at one of the nearby Marriott or Renaissance hotels while you're not on the course. Ross Bridge, just outside Birmingham, is the most popular of the eleven courses, and their spa is well worth a visit. You should definitely pay a visit to Ross Bridge, the world's fifth-longest course!
You should also check out these best places to visit in Alabama.
4. Point Mallard Park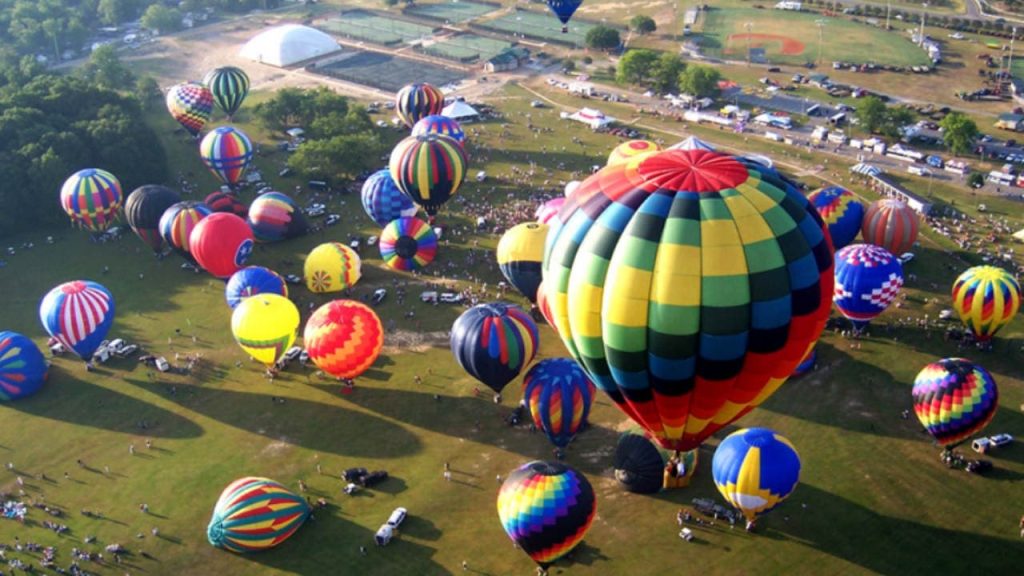 Point Mallard Park is ideal for a day of outdoor activities, especially if you are traveling with children. With thousands of positive reviews, it's simple to see why people love this Alabama park. It's got it all!
The wonderful water park has a wave pool (America's first wave pool), multiple slides, and even a sandy beach to relax on while the youngsters have the time of their lives. After a swim, the park offers batting cages, tennis courts, and a driving range.
Visitors can also enjoy the adjacent campsites with all their amenities. Don't miss exploring the park's hiking, running, and biking trails. In that sense, Point Mallard Park is one of the top things to do in Alabama with so many entertaining options.
5. Cheaha State Park
One of the largest state parks in the South, it's a haven for nature-lovers. Some of the best camping spots in the state may be found in the green woodlands and winding paths of the park. Cheaha State Park offers a variety of accommodations, from five-star resorts to rustic cabins under the stars.
Additionally, Cheaha is one of the state's most out-of-the-way spots. There's a lot to learn about this vast country. Hiking to the highest points in Alabama will reward you with some of the best vistas the state has to offer. The park is open year-round, and each season brings something new to the table.
And you can even bring your hiking boots if you'd rather hear leaves crunching under your feet than see them blooming. I promise you, all of your activities in Cheaha will be one-of-a-kind.
6. USS Alabama Battleship Memorial Park
The USS Alabama Battleship Memorial Park is a must-see if you're a fan of huge ships and American history. The USS Alabama Battleship, a wonderful museum ship, is moored nearby. The 680-foot battleship requires more than two hours to see, although visitors are welcome to stay all day.
Visitors can also see the nearby USS DRUM Submarine. The USS DRUM, the world's oldest shown submarine, requires two hours of viewing. The Park also has military planes such as the Tomcat, Hornet, and Blackbird. Besides these, memorials, military memorabilia, and a guest relaxation area are notable attractions.
You might also be interested in visiting these famous landmarks in Alabama.
7. Gulf Shores
The beaches of Gulf Shores, Alabama, truly evoke the Caribbean vacation experience. One of the most prominent tourist attractions in Alabama is the white-creamy sand beach with turquoise water.
For those who are interested in learning about saltwater fishing, Gulf State Park is an excellent location. However, you must go to the Gulf Coast Zoo when the kids are ready to see the area, or you can even book a kayaking trip with a local tour company to see dolphins and other animals if you have older children.
An enjoyable excursion that will make you feel as though you are in the tropics without having to travel far from home is spending time at the beach.
8. McWane Science Center
It's a fantastic way to spend time with friends and family at this modern museum and aquarium. More than 10 million people have visited the Center's four floors of interactive displays since it opened its doors in 1998. Native American artifacts, preserved biological specimens, rocks and minerals, and a wide variety of fossils are among the exhibits.
In order to preserve and understand Alabama's natural wonders, the science center has been established. An IMAX Dome cinema shows educational documentaries like Mysteries of the Unseen World and Island of Lemurs : Madagascar for a more engaging experience.
9. Huntsville Botanical Garden
A day spent outside admiring the beauty of nature is a day well spent. For youngsters, there's a fun and informative garden with the largest open-air butterfly house in the country.
While visiting the botanical gardens, take a stroll through the birdwatching trail or sit back and relax in the gazebo located in the bulb garden. In addition, there is a Biblical garden, a Dogwood walk, and a vegetable garden with gardening tips for those who want to grow their own food.
There is also a miniature steam engine constructed by local boy scouts, which powers its way through a garden and surrounding landscape in a model village.
10. Birmingham Civil Rights Institute
The state's history is complicated. Long before Europeans arrived, the area was inhabited by indigenous peoples from a variety of cultures. In the 16th century, the area was inhabited by Europeans.
To work on their estates, the affluent Southern planters of the 19th century imported thousands of African slaves. This resulted in enormous multiculturalism in the South at the time. To gain their independence, these diverse cultures interacted, as documented by Birmingham Civil Rights Institute (BCI).
The museum serves as a repository for artifacts relating to the ongoing Birmingham Freedom Struggle. Regular and visiting exhibits are available to museum visitors, including residents and visitors from out of town. In Alabama, the Birmingham Civil Rights Institute is a must-see cultural and educational facility.
11. Mobile Bay
Mobile Bay is formed by a unique inlet on the Alabama coast, bordered by the Gulf of Mexico. Mobile is one of several towns along its shore. It's also a popular tourist site in Alabama.
The Mobile Bay beachfront has many attractions. Besides the shoreline has several historic landmarks because of its role in many battles. One of the city's most popular tourist attractions offers USS Alabama Battleship tours.
Fishing is a common pastime here. It is simple to catch fish during the summer months because of a phenomenon called jubilee. Other choices include kayaking, cruises, and beach time.
12. Frank Lloyd Wright Rosenbaum House Museum
In Alabama, there is only one Frank Lloyd Wright Rosenbaum House Museum to visit. Don't miss the chance to explore the 1940 home of a prominent architect. The Rosenbaum House Museum by Frank Lloyd Wright is a must-see in Alabama!
It was formerly Rosenbaum's primary residence. The first Usonian-style house was designed by Wright. In the neighborhood, a house that stands out from the others symbolizes the style. You can have a tour of the house with a guide.
Here, the surviving furnishings give the space a one-of-a-kind flavor. Historic context is provided by tour guides as well.
13. Barber Vintage Motorsports Museum
Visit the Barber Vintage Motorsports Museum in Alabama. It's one of the best motorcycle collections ever! The museum, part of the Barber Motorsports Park, was founded by retired race car driver George Barber.
The Barber Vintage Motorsports Museum has over 1200 motorcycles and race cars. Fans of motorbikes and cars will like this facility's race viewing. It includes the Britten V1000 from 1995 and the Ducati 200SS from 1959.
Additionally, visitors can purchase race-day tickets for the Grand Prix of Alabama and an annual motorcycle meet, which take place at the track each year.
14. Montgomery Museum of Fine Art
One of the best venues to see art in Alabama is the Montgomery Museum of Fine Art, which was Alabama's first fine arts museum to open. There is a wide range of art from the 19th and 20th centuries, as well as reproductions from the great masters.
Within the Blunt Cultural Park, the museum opened in 1988, on a spacious lakeside site. Among the pieces on display are works of art such as paintings, sculptures, sketches, and other forms of visual art. There is a children's area if you're there with children, and you can see the work of local Alabama artists.
For the first time, visitors to the museum can enjoy an outdoor sculpture garden that is open to the public at no charge. All ages are welcome to attend the museum's educational activities.
15. Bellingrath Gardens and Home
Bellingrath Gardens and Home is outside of Mobile, AL. It's easy to lose track of time at the stunning Bellingrath Gardens. The gardens, which are encircled by the Follow River, are some of Alabama's most beautiful sights. It's also a well-known tourist attraction for its stunning flora and garden design.
Before that, Bellingrath was one of the region's most successful Coca-Cola bottlers. With his own money, he purchased the land. However, Bellingrath's lovely wife turned it into the sprawling garden you see today from what was once a small fishing pond. The gardens are also home to a wide variety of flora.
16. Muscle Shoals
Visitors to Muscle Shoals will never forget their time there. To think that so many well-known musicians got their start in the modest recording facilities of this town is mind-boggling. You must visit the Muscle Shoals Sound Studios and the FAME Studio, where performers such as Aretha Franklin and Mick Jagger, Paul Simon and Percy Sledge had their musical beginnings.
17. Gulf Shores
Gulf Shores, Alabama's most southerly community, sits on the coast of Baldwin County, on the Gulf of Mexico. Due to its geographic location, the town has become popular among tourists who come to enjoy the beach vistas and cool coastal breezes.
18. Magnolia Springs
One of Alabama's smaller communities, Magnolia Springs, is bordered by the Magnolia River's crystal-clear waters, and many of the houses there have lovely magnolia trees in their front yards.
Campgrounds, gulf beaches, recreational areas, monuments, and many other attractive tourist destinations are included in this list. All of this serves as an example of Alabama's extraordinary diversity and its unique geographic gems. Truly, there is nothing to do in Alabama that tourists cannot enjoy.