The State of Colorado offers a pleasing experience for those who are looking for a fishing vacation. With its abundant fish species and innumerable water sources, Colorado will heighten your fishing experience.
There are over 2000 reservoirs and 6000 miles of fishable rivers and streams in Colorado, which makes it hard to choose the right location for your fishing trip.
So here is a list of the top fishing spots in Colorado just for you.
1. Vrain State Park, Longmont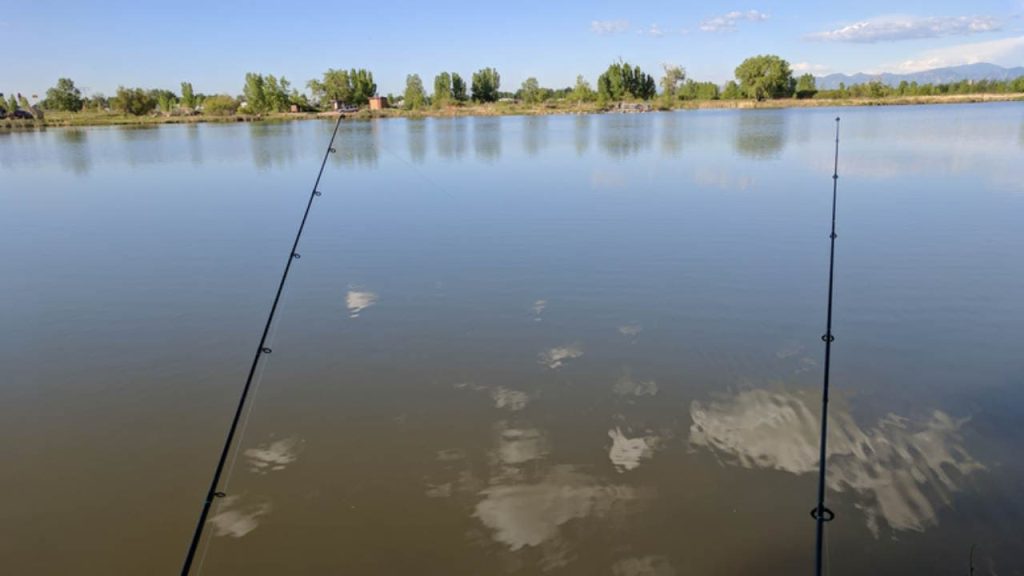 Located in Longmont, Colorado, Vrain State Park is a well – known vacation spot. It is a park close to Fort Collins and Denver, so year-round, visitors from all around the state enjoy outdoor experiences in this place. One of the best outdoor activities in the park is fishing, and the park has more than seven distinct ponds.
With ample amenities and a spacious parking place, this park is the first place you should go for your fishing trip. In the waters, you will find abundant fish, including channel catfish, bluegill, rainbow trout and sauger.
2. Gore Creek
Gore Creek is not just a stream, it is also one of the most popular fishing spots. You can reach the creek through the beautiful parks and isolated trails. In this place, you can choose a remote spot to fish for hours.
However, you are only allowed to fish using artificial lures. Some of the best fish found in the waters of the creek are brown trout, rainbow trout and cutthroat trout.
3. Spinney Mountain Reservoir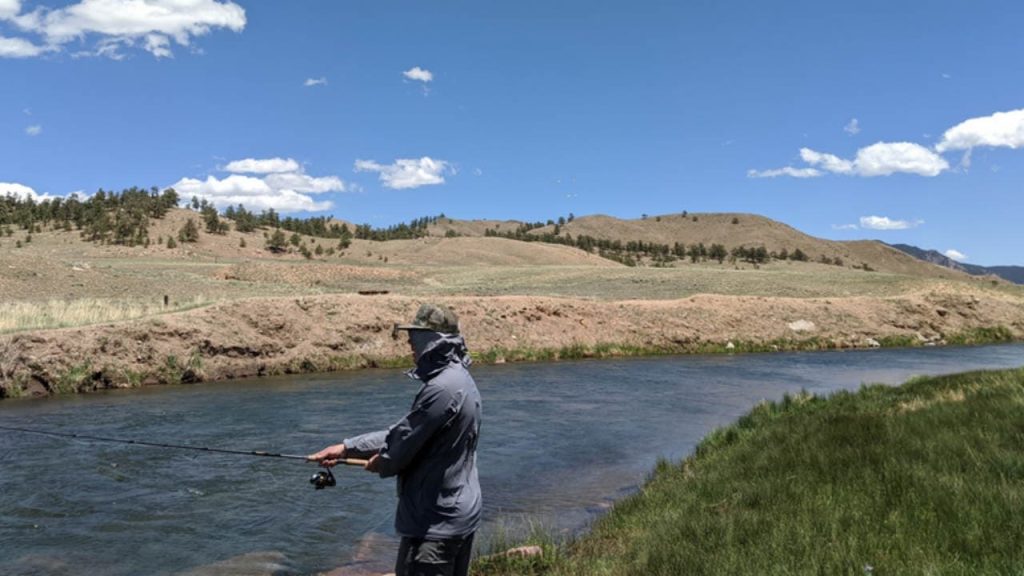 Spinney is one of the designated gold medal lakes and reservoirs declared by CPW. Because of its gushing waters and high quality fish, it is called "Dream Stream".
It is one of the rarest streams that has a dense population of fish. While fishing, you might also spot elks, pronghorns and other species of animals as well.
You might also enjoy visiting the best lakes in Colorado.You might also want to visit these dairy farms in Colorado.
4. Chambers Lake
Located near the town of Rustic, Chambers Lake is a huge man-made body of water. It encompasses 250 acres of area with a boat ramp, restrooms and even a campground. This is the perfect man-made place for a fantastic fishing experience.
The lake is abundant among trout of different species. However, be careful with your position while fishing because there are several steep slopes around the lake.
5. Cottonwood Lake
While fishing at Cottonwood Lake, you might also hear the rustling sound of aspen leaves. In fact, the pleasant surroundings enhance the fishing experience more. Small fish like trout are abundant in the lake. Apart from them, you will also find several types of shrimp.
6. South Platte River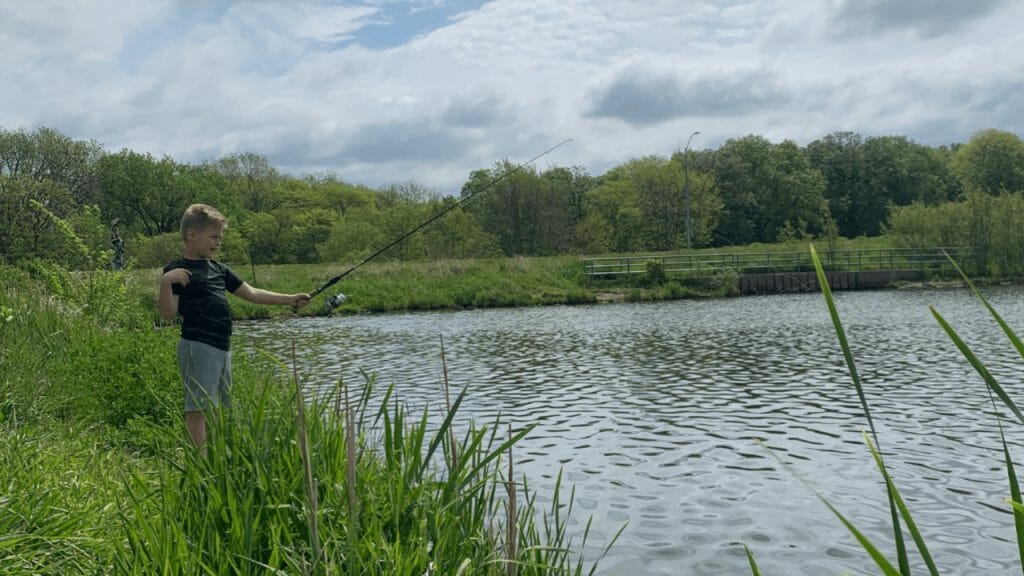 On the South Platte River, you can get the chance to enjoy fishing under the shadow of spruce trees. The surrounding places of the river are magnificent.
While you fish, the dense forests and pleasant weather make it the best place to enjoy bird watching also. The river has abundant fish of different species, and so you can enjoy fishing with your family and friends in the serenity.
You might also want to visit these dairy farms in Colorado.
7. Chipeta Lake
Chipeta Lake is located in the enchanting San Juan Mountains in Montrose County. The banks of the area are shallow, and the lake is well stocked with a variety of fish. So, you do not have to wait for several hours to catch some fish.
Fishes like large mouth bass, rainbow trout and smallies are plentiful. However, you should keep in mind that it is not allowed to camp in the area.
8. Blue Mesa Reservoir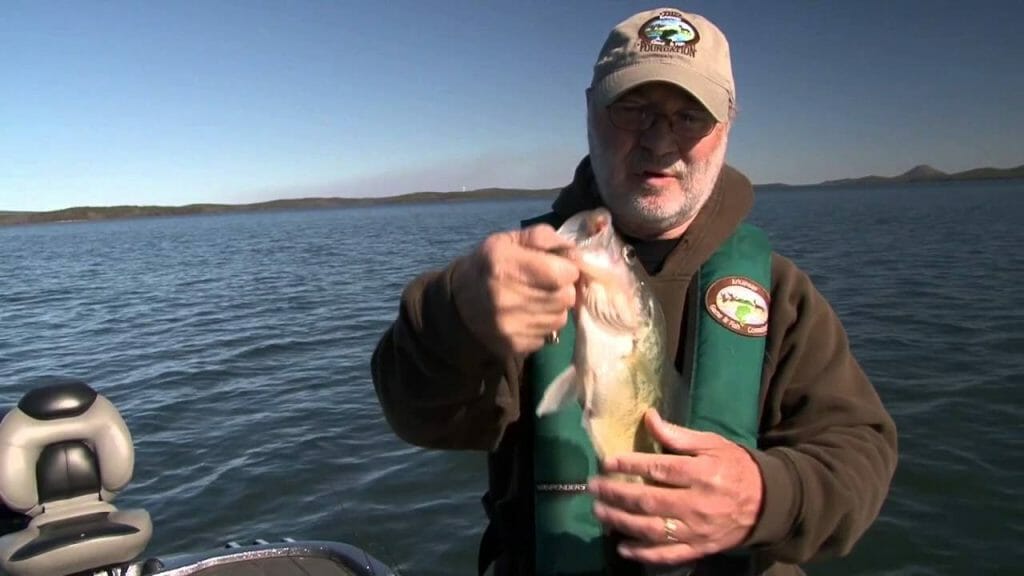 Named after its luminous blue water, Blue Mesa Reservoir is located in the Curecanti National Recreation Area. An interesting fact about this reservoir is that it is near Gunnison, which is the largest body of water. For the brown trout fishery, this reservoir is famous in the area. The place is also popular for its swimming holes and breach.
9. Upper Arkansas River
Passing through the stunning sub-alpine meadows, Upper Arkansas River is a must-go fishing spot. With almost 40 miles of public fishing accessibility, you can enjoy fishing to your heart's content. I would recommend trying wade-fishing. Hopefully, using this style you can catch fresh brown trout.
10. North Delaney Lake
As one of the three high mountain lakes, North Delaney Lake is a fishing spot surrounded by serene beauty. The lake is pristine, and you can enjoy sightseeing while you fish.
The best fish to catch in the lake are rainbow trout, common carp, brown trout and rainbow hybrid trout. There are many mosquitos in the area, so remember to take mosquito repellent on your way.
11. Horsetooth Reservoir
Famous for its outstanding smallmouth fishing, Horsetooth offers a great fishing experience for nature lovers. Due to the warm waters, trout fishing is the best in this water body.
This reservoir will give you access to plenty of fish, including brown trout, bluegill, bass, black crappie and more. Compared to the colder waters, the warm water from this reservoir ensures tastier fish.
12. Lake Pueblo
Lake Pueblo is the best place to enjoy night fishing. Since 2017, the lake has recorded a great increase in fishes and new species have also been released. You can pursue the walleye and sit for hours enjoying the starry night sky of the magnificent place. Interesting fact – this lake broke the record of the largest flathead catfish which was 30 pounds!
I can assure you that the listed fishing spots in Colorado will live up to your fishing vacation expectations. In fact, I have selected the best spots which have designated areas with the largest and most fishes. So choose any and enjoy an amazing time!