Idaho is one of God's greatest natural gifts to the United States, featuring lush green lands, secluded, tranquil forests, mountainous terrain and rivers. The rivers are split up into many tributaries and have led to the creation of stunning creeks and lakes.
These natural water bodies of Idaho provide amazing scenic views and a tranquil environment. Moreover, they are renowned for being home to numerous species of large and small fishes, which are popular among fishermen.
So, the best fishing spots in Idaho are listed below.
1. CJ Striker Reservoir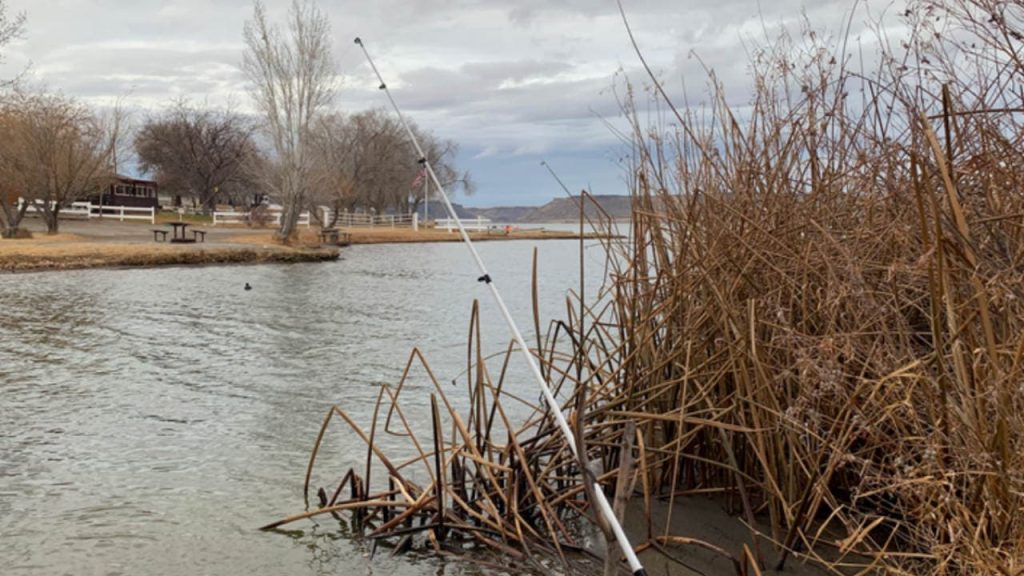 Located in Boise, the capital of Idaho, CJ Striker Reservoir is a 6,759-acre large water body. This reservoir is a well-liked site by visitors because it's home to numerous species of large fish. Popular species of fish here include trout, salmon, catfish, largemouth and smallmouth bass, among many other species of fish.
2. Lake Lowell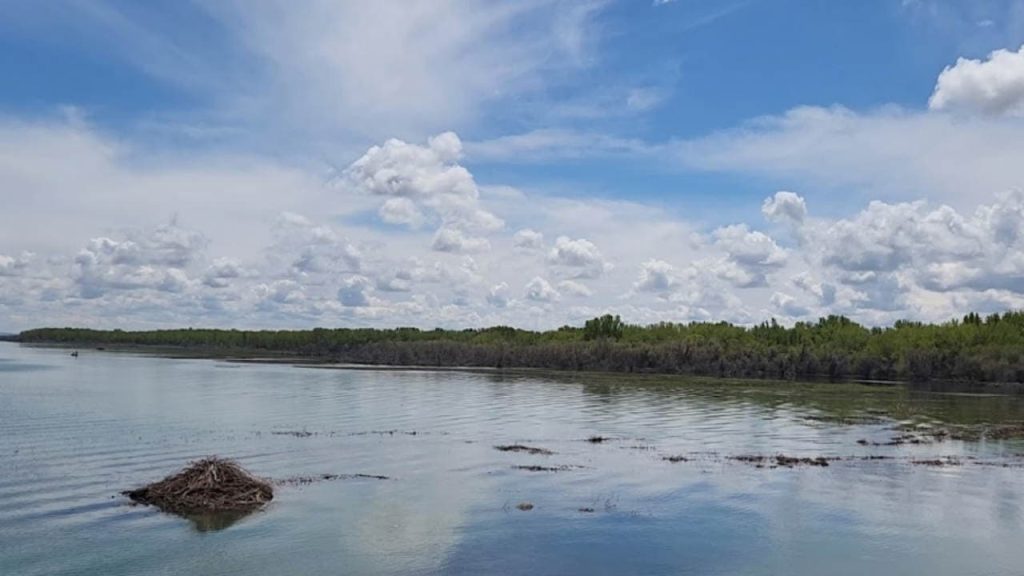 Lake Lowell is a bass fisherman's paradise and is situated close to the Oregon border in Idaho. Many fishermen come to this 8,829-acre lake to catch largemouth bass, which is abundant.
Additional species of fish, such as brook trout, salmon, and sturgeon, are also found in Lake Lowell. On top of that, there are also camping options nearby.
3. Lake Cascade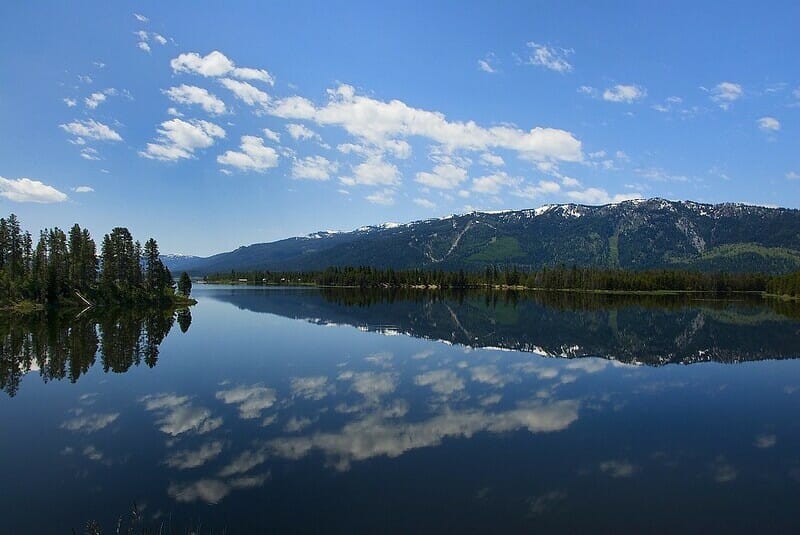 This massive volume of water is one of the biggest lakes in Idaho, spanning more than 27,000 acres. Lake Cascade is located on the western edge of Idaho, around the capital of the state, Boise. There are excellent prospects to catch bluegill, crappie, bass, salmon and different species of trout in this lake.
Moreover, there are lots of fantastic camping choices near Lake Cascade, which is also a very well-liked family destination. Additionally, this lake is a popular hotspot for water-skiing and jet skiing.
Take a look at these must-visit lakes in Idaho.
4. Brownlee Reservoir
Brownlee Reservoir, a superb fishing spot in Idaho, is located directly on the Oregon border in Idaho's western region. The reservoir, a section of the Snake River that has been impounded, covers 13,000 acres and is more than 50 miles in length. Panfish, largemouth bass, catfish, trout, and smallmouth bass are just a few of the well-known fish species found in this reservoir.
5. Oakley Reservoir
Oakley Reservoir occupies a little more than 1,000 acres of area and is located in the southernmost part of Idaho. It is one of the few water bodies where anglers can pursue walleye, making Oakley Reservoir a well-known vacation spot in Idaho. Perch and rainbow trout are two additional species of fish that are abundant in this lake.
6. Swan Falls Reservoir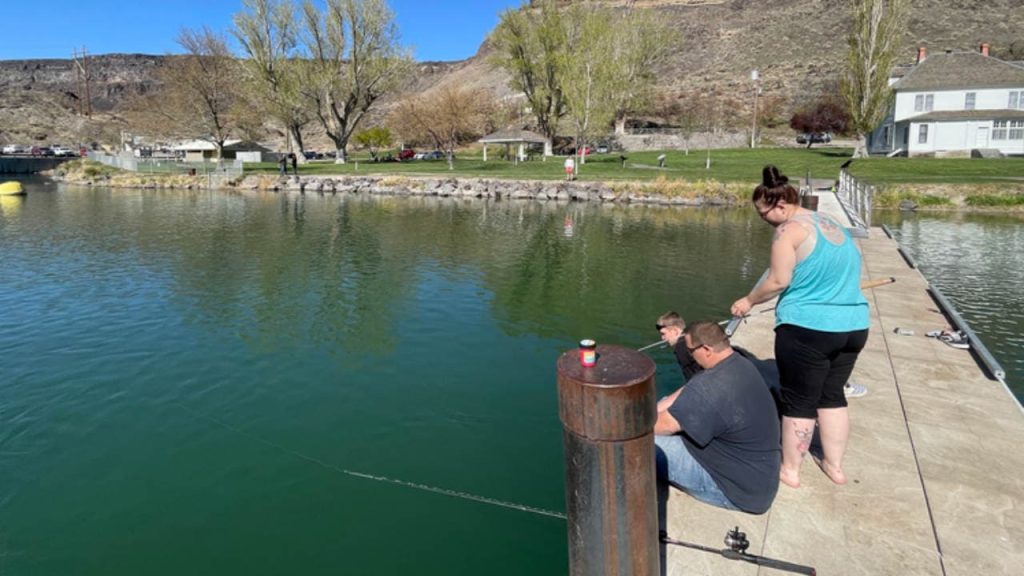 The Swan Falls Reservoir is a 470-acre reservoir that is situated in central Idaho, and is a comparatively small water body. The abundance of smallmouth fish is the main feature of this reservoir for fishers. Along with prospects for pan fish and sturgeon, different species of catfish can also be caught in Swan Falls Reservoir.
Check out these wonderful dairy farms in Idaho.
7. Snake River
In Idaho, there are numerous tributaries and sections, and anglers swarm to this Snake River, a tributary of the bigger Columbia River, due to numerous fly-fishing options.
Anglers' typical prey in Snake River includes the elusive brown trout and rainbow trout fish. Moreover, the river is surrounded by unadulterated grandeur across the state, making it a fantastic fly-fishing destination.
8. Little Salmon River
Little Salmon River, a branch of Salmon River, runs through the most picturesque region of Idaho, the city of New Meadows. It is very popular for its incredible variety of trout fish species. In fact, the Little Salmon River offers several options for fly-rod offshore fishing, with fishermen pursuing rainbow trout, cutthroat trout and bull trout along this twisting river.
9. Big Wood River
The Big Wood River, which splits off the Columbia and Snake rivers, is a huge 137-mile-long river in the state of Idaho. The tranquility and grandeur surrounding the Big Wood River, which flows through the center of Idaho, offers breathtaking views. Fishermen swarm this river during the summer to cast hooks in pursuit of rainbow, brown, and brook trout.
10. Silver Creek
Silver Creek, located in the western region of Idaho, not far from Garden Valley, is a fly fisherman's dream destination. Peace Valley is the title given to this region that encircles Silver Creek, and a visit there will quickly demonstrate how appropriate it is. The favored fish to pursue in Silver Creek are brown and rainbow trout, among various other species of fish.
11. Fishhook Creek
If you are seeking some tranquility, then you definitely should visit Fishhook Creek. Beginning at Redfish Lake Lodge, you have to take a short walk to reach the creek. It flows into Redfish Lake and is roughly 9 kilometers long, with fish like Bull trout, cutthroat trout, chinook salmon and many available for catching.
12. Marten Creek
A five-mile hike through scenic trails is all you are required to do to reach Marten Creek. The view from the lake, which sits along the Sawtooth Mountains, makes the additional work to reach there worthwhile. Bull and rainbow trout are the most popular species of fish found in the crystal clear waters of this creek.
13. Saddleback Lake
The large number of fish in Saddleback Lake provides for a fantastic nighttime fishing expedition. Although there is a challenging 2,000-ft elevation rise on the trek to this lake, the scenic views and the fish make it worthwhile.
The most popular fishing spots in Idaho seem to be lakes, creeks and reservoirs. However, there are some rivers as well in the state that offer amazing fishing opportunities. Based on which species of fishing you are trying to catch, you should pick a fishing spot from this list. That will enable you to catch your favorite fish, while being in your preferred kind of environment.