Florida is one of the largest and most affluent states in the United States, known for its economic influence on the US economy, political influence, stunning coastal destinations and incredible tourist attractions.
One of the major attractions that Florida is renowned for is its stunning golf courses. In fact, Florida is the premier golfing destination in the United States, full of golf clubs and resorts near the coastline. If you want to go to a state to enjoy luxury golfing, while experiencing awe-inspiring scenic views, then Florida should be at the top of your list.
The best golf courses in Florida are listed below.
1. TPC Sawgrass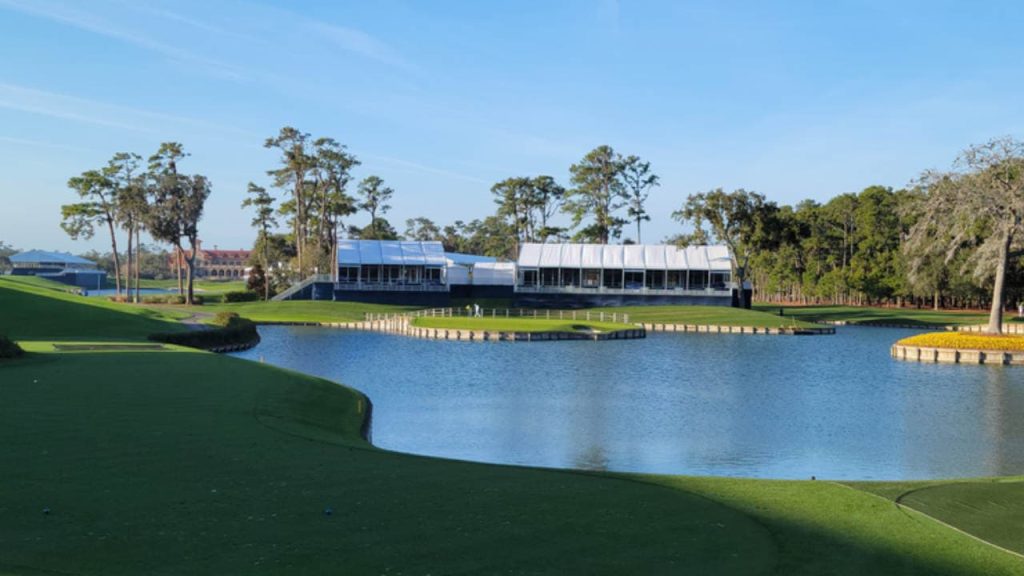 TPC Sawgrass is a premier golf course in Ponte Vedra Beach, and is the home of THE PLAYERS Championship. Opened in 1980, the course has over 40 years of incredible history and has gone through renovations. Now, it is one of the most pristine and well-known golf courses in the state of Florida, hosting highly-popular tournaments.
2. Streamsong Resort (Red)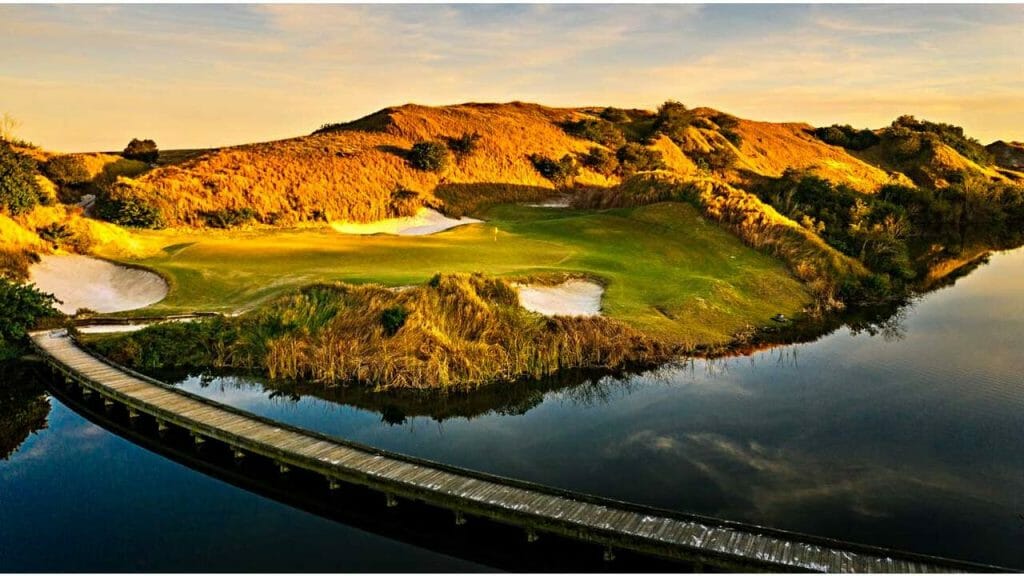 Streamsong Resort (Red) is a renowned golf resort situated in Bowling Red. It has an iconic Red golf course where modern minimalism design is highlighted and designed by Coore & Crenshaw.
This golfing resort is made to allow visitors to have a luxurious and relaxing getaway, so that they can enjoy their favorite sport on top-class golf courses.
3. World Woods Golf Resort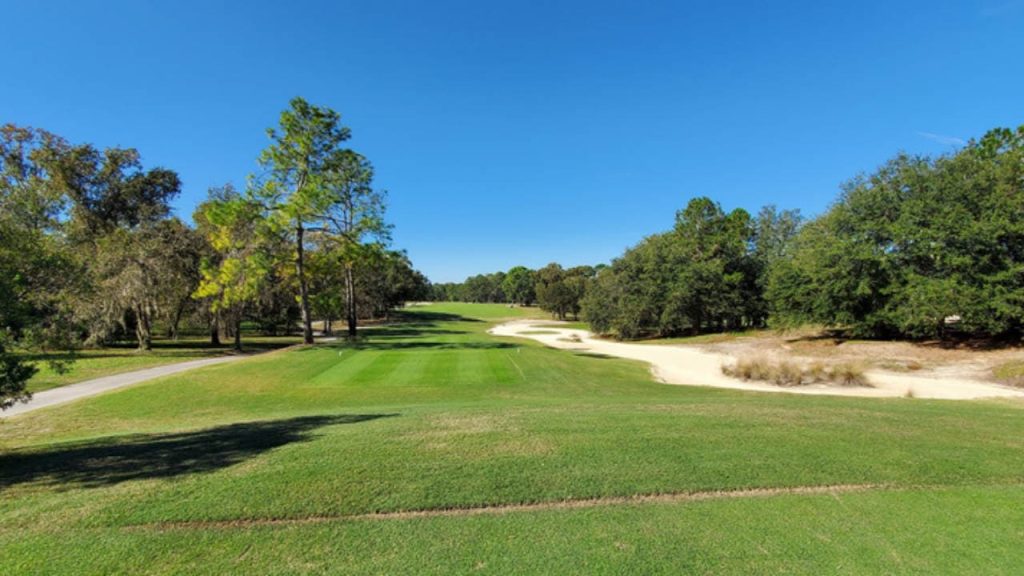 World Woods Golf Resort is an excellent golfing resort in Brooksville that provides stunning golfing and great accommodation facilities.
Designed by Tom Fazio, it has one of the best open-for-all golf courses in Florida. Despite it being an open-for-all, you'll need to book in advance to make sure you get entry because of the popularity of this golf course.
You might also want to check out the top rated golf resorts in Florida.
4. Seminole Golf Club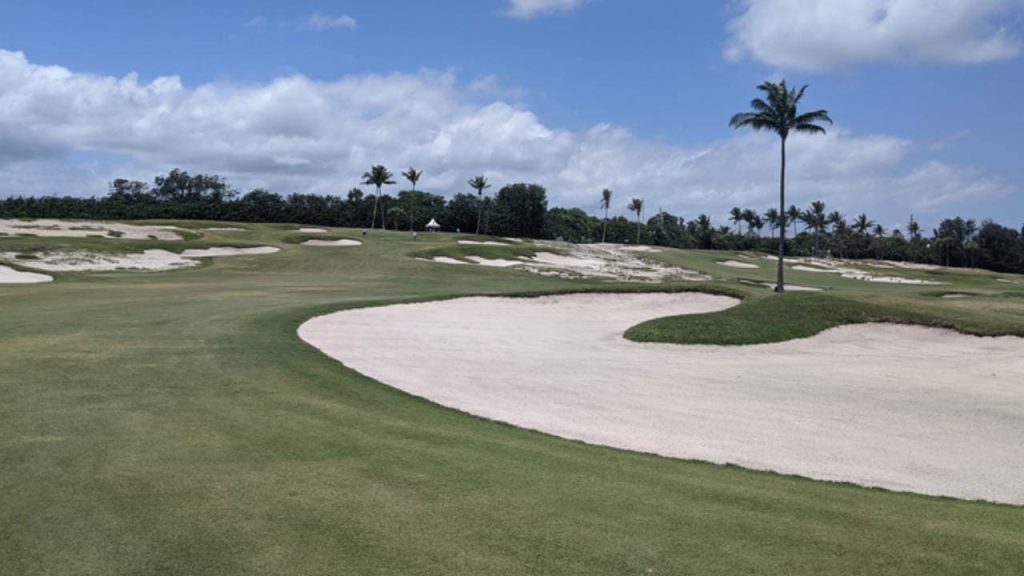 Located in Juno Beach, most golfing experts in Florida consider it to be one of Florida's finest golf courses. Situated along Florida's Atlantic coastline, this golf course provides golfing luxury and awe-inspiring scenic views.
It is one of the state's oldest golf courses, and was designed by Donald Ross in 1929. It also hosts the famed Walker Cup championship as well. However, only club members and their guests are allowed to golf on this course.
5. Streamsong Resort (Blue)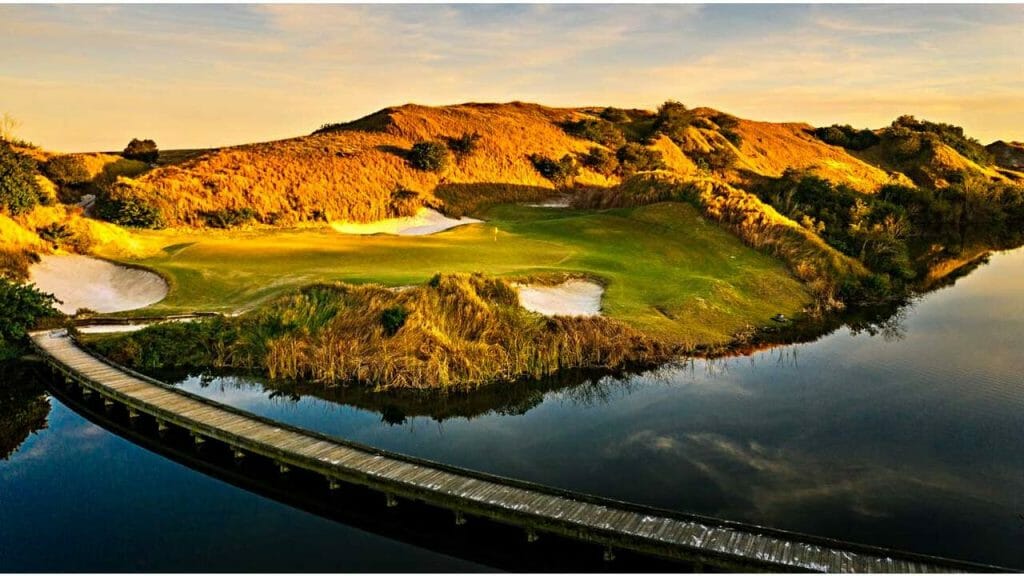 This is the second of the three outstanding golf courses present in Streamsong Resort, making the resort one of the best for professional golfers in the United States. The Blue course is just as good as the red one, and is even better than the black one. It was designed by Tom Doak, and sits just 50 miles Southeast of Tampa.
6. Black Diamond Ranch
Black Diamond Ranch is a trademark Tom Fazio golf course in Lecanto, Florida that was designed in 1987. The golf club itself is built on a massive property of over 1,300 acres and features an 18-hole Ranch course and a 9-hole Highlands course.
It is situated just 50 miles north of Tampa, and most of its members reside there. But, it only allows members and their guests to golf here.
You might also like to visit these wonderful wedding venues in Florida.
7. Indian Creek Country Club
Located just 5 miles north of Miami Beach, one of the biggest tourist destinations in Florida, Indian Creek Country Club is a very popular golf club in Indian Creek Village. Surrounded by the amazing coastline, this golf club offers its members with inspiring scenic views of the ocean while golfing.
8. Streamsong Resort (Black)
Perhaps not as good as the other two courses in this resort, the red and the black one, Streamsong Resort's Black golf course still ranks among one of Florida's finest. Set in a different location to the south of the other two courses, the black one is bigger in scale than the other two. This stunning 18-hole golf course was designed by Gill Hanse.
9. John's Island Club (West)
The west course at this golf club is designed by famed golf course designer Tom Fazio. He designed the course in a way that it is routed across beautiful natural landscapes, featuring tall sand ridges. In addition to that, its location at Florida's beautiful Vero Beach makes John's island Club's west course a must-see course.
10. The Concession Golf Club
The Concession Golf Club is a pristine golf club located just 50 miles south of Tampa, one of Florida's most affluent cities. It was designed by Jack Nicklaus and Tony Jacklin.
It is a members' only golf club, where only members and their guests are allowed. This professional-level golf club is built on 1,200-acre land and has hosted the NCAA Championship.
11. Pine Tree Golf Club
Pine Tree Golf Club is a prestigious and traditional golf club built at the heart of Boynton Beach, to offer a top-class golfing experience. The club is quite well-known for hosting the US Senior Amateur championship, and has a perfect course for experts to play on. Designed in the 1960s by Dick Wilson, this golf course is enriched with history.
12. Jupiter Hills Club
Jupiter Hills Club features a massive 7,334-yard, 18-hole, par-70 golf course that is definitely a must-visit for locals and tourists in Tequesta. This professional-level golf course caters to the preferences of expert-level golfers and even hosts the US Amateur championship. Like many other great courses in Florida, this one was also designed by Tom Fazio.
When we talk about top-class golf courses in Florida, one name always comes up, and that's Tom Fazio. The majority of the top courses on this list were built by him, with a blend of nature and glamour. These golf courses aren't just courses to practice your golfing skills, but also a perfect destination to enjoy a day in the sunny climate of Florida.