Very few things rarely go hand-in-hand quite like golf and luxury. Due to the nature of the sport, the people involved in it and the heritage, golf has become the fanciest outdoor sport in the United States.
Interestingly, despite not being one of the US's most high-profile states, Iowa is still one of the best golfing destinations in the country. Very few states in the US can rival the perfect blend of luxury, recreational amenities and world-class golfing experience like Iowa, and primarily its golf resorts.
The top-rated golf resorts in Iowa are listed below.
1. Spirit Hollow Golf Club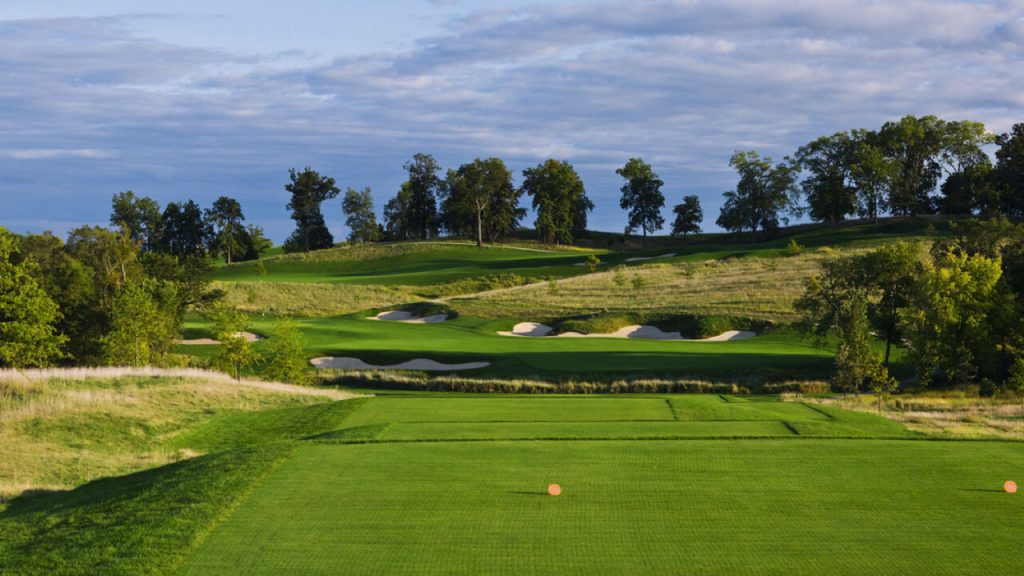 As per Golf Digest, Spirit Hollow Golf Club is still one of the best public golf courses in the state of Iowa. Situated in Southeastern Iowa's hillsides and flowing waterways, it is a 400-acre property that was originally challenging golf course. However, now it is one of the best golf clubs in Iowa.
2. The Harvester Golf Club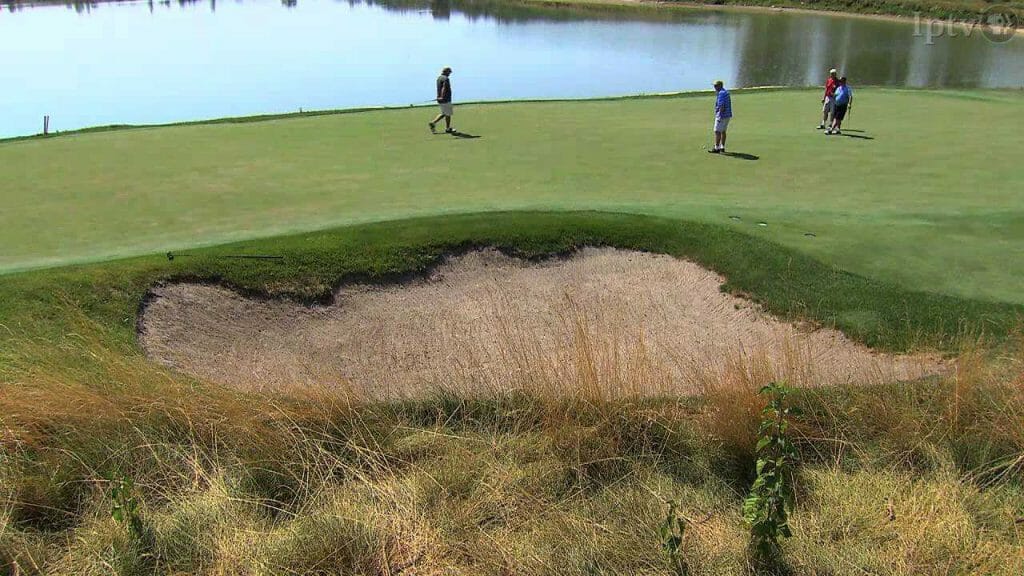 The Harvester Golf Club features one of the best golf courses in the United States and frequently ranks as Iowa's top course. It shines in all facets of offering a wonderful, natural golfing experience. The golf resort has 18 exquisitely created and perfectly managed holes set amidst lovely countryside surroundings, with stunning accommodation options.
3. Grand Falls Golf Resort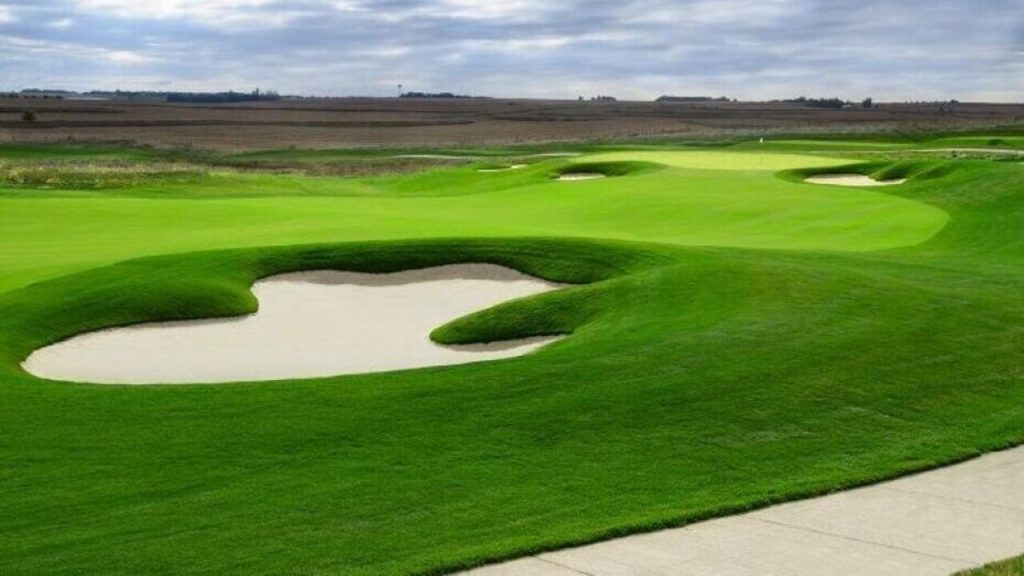 Guests will be in wonder of the breathtaking views offered at Grand Falls Golf Resort's golf course. The stunning settings will guarantee that visitors have a stress-free golfing session, as well as a relaxing weekend getaway. Alongside the 18-hole, well-maintained golf course, this resort offers staying opportunities, a gaming zone and other entertainment facilities.
Take a look at these amazing golf courses in Iowa.
4. Riverside Golf Resort, Blue Top Ridge
If you are looking for a fantastic game of golf, which is made much better by the spectacular steep climbs and wide, undulating terrain, particularly on the back nine, then choose Riverside Golf Resort, Blue Top Ridge. The resort offers luxury accommodations and a gaming zone as well.
5. The Legacy Golf Club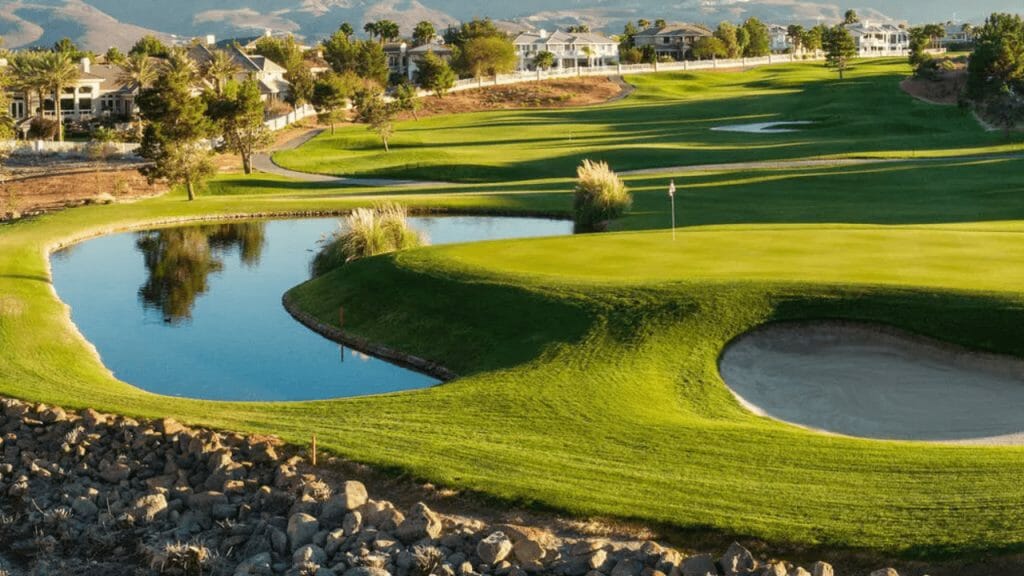 The Legacy Golf Club is one of three stunning golf resorts/clubs in Des Moines, the capital of Iowa. This resort's golf course is well-kept and has difficult layouts. The course is the favorite part of most visitors, but the amenities offered are not too bad either. It is a golf club in Norwalk, which primarily attracts the city's affluent residents.
6. The Ridge Golf Club
The Ridge Golf Club is the crown jewel of Northwest Iowa, attracting prominent individuals to golf and relax here. It is also one of the more recent additions to the state's golfing landscape that blends top-class golfing with luxury amenities. This golf resort was opened in 2009, and has been one of the best golf resorts in Iowa, offering a links-style course.
Check out these wonderful wedding venues in Iowa.
7. Honey Creek Golf Club
Honey Creek Golf Club is one of the most attractive golf resorts in Iowa, gaining massive popularity among locals. Situated close to Ledges State Park, this park offers beautiful scenery at a remarkably low cost. The relatively level front nine offers guests lots of chances to start a solid round, while the back nine, which primarily provides a picturesque riverfront view, will put every aspect of your golfing ability to the test.
8. Prairie Links Golf Club
Players of all skill sets may enjoy 18 challenging holes of golf at the expertly designed and built golf course at Prairie Links Golf Club. It is a 6,614-yard course that is surrounded by the beautiful, tranquil setting around this golf club, which also provides the services and amenities of a top-tier golf resort.
9. Tournament Club of Iowa
The Tournament Club of Iowa, located in Polk City, was created by renowned golfing legend Arnold Palmer and is a wonderful golf resort. It meanders through woodland next to Polk City's well-known Big Creek State Park. It's not surprising that this golf club is among one of the most attractive public golf courses in Iowa given its layout's numerous elevation changes.
10. Amana Colonies Golf Club
Amana Colonies Golf Club offers, perhaps, the state's most challenging golf course, which necessitates accurate shot-making as the course meanders around 500 acres of tall trees. This golf resort also offers incredible vistas and wildlife, as well as excellent accommodations.
11. Waveland Golf Club
Waveland Golf Club, created in the center of Iowa's capital, Des Moines, is regarded as one of the oldest golf courses along the Mississippi River. The lush, forest fairways at Waveland make accuracy essential, and the holes are challenging. However, this golf club offers a wide range of luxuries like fine dining and brick clubhouse and shops, alongside the stunning golf course.
12. Stone Creek Golf Club
In spite of Iowa having over 250 nine-hole golf courses, it would be negligent not to highlight Stone Creek Golf Club, perhaps the state's best one. This nine-hole golf course was designed by PGA Tour icon, D.A. Weibring, has well-kept fairways and around 20 bunkers, among other things. Premium seating and dining areas are also available.
13. Golf at the Preserve at Rathbun Lake
The Preserve at Rathbun Lake, a government-run public golf course that is a component of the stunning Honey Creek Resort State Park, provides a picturesque setting to enjoy golf. The Preserve's championship-caliber, 18-hole golf course offers a spectacular golfing opportunity with its difficult layout and natural surrounds.
The golf resorts mentioned-above might not be the best resorts in the state, but in terms of golf, these are definitely the standouts. These resorts mix fancy amenities, elegant design and professional-level golfing in a way that makes most guests book a second visit. So, if you want to enjoy a nice weekend getaway in a peaceful, natural setting while golfing, then pick any of these golf resorts.