Some may think of golf as a boring sport, but did you know; golf was the first sport ever to be played on the moon? Typically, on golf courses, there are 9 or 18 holes, each featuring a tee, meadow, and putting green, as well as one or more natural or man-made hazards. By preserving these open areas, the entire community benefits from an increase in their overall environmental quality.
The golf course's open spaces, such as the fairways and greens, make it an ideal setting for a variety of species. Consequently, exercising and taking in a beautiful view are both shown to be beneficial for your health. In addition to that, a survey also found that employees at firms with well-maintained grass displayed a more favorable attitude toward their jobs.
So, today I want to present you with a list of the top most beautiful golf courses in the US: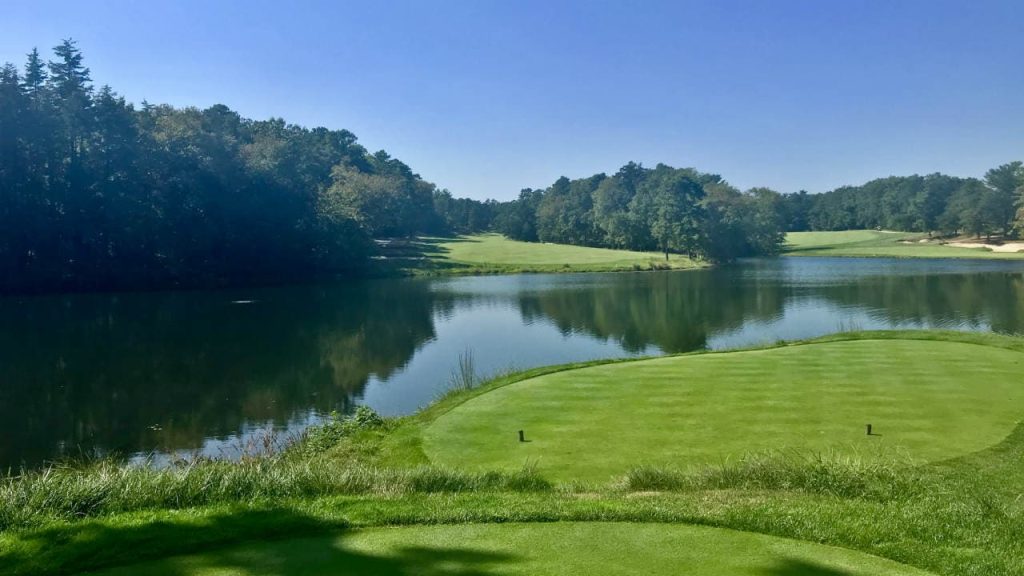 Pine Valley Golf Club is undoubtedly the most beautiful golf club course in the US. An actual original, its particular individuality formed from the sandy pine barrens of southwestern Jersey. Founder George Crump got support from now-legendary architects H.S. Colt, A.W.
There are instances when Pine Valley combines punitive, heroic and strategic designs on a single hole. The course's sandy topography has been given a new lease of life thanks to new tree removals, most notably on the 12th hole. The vastness of the facility and the quantity of land on each hole was absolutely mind-blowing, and that was the first thing that stood out to me about it.
When you add in the persistent bunkering, the punishing failures both off the courses and the entire distance and precision necessary to negotiate the course, you have one challenging golf course that requires you to think about every shot, in terms of distance.
2. Augusta National Golf Club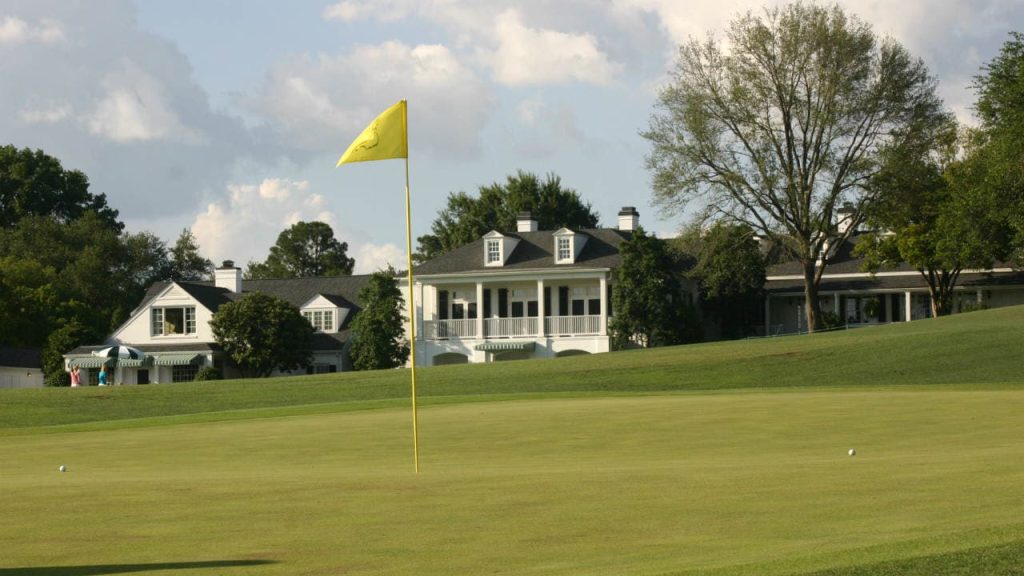 Augusta National Golf Club has made more changes to its golf course over the years than any other club, mostly to keep playing relevant for the yearly Masters Tournament, which has been held since 1934 with a break during WWII.
It includes a design by Alister Mackenzie and Bobby Jones, several Perry Maxwell greens, certain Trent Jones water hazards, many Jack Nicklaus mounds and swales and, most recently, major rebunkering and planting trees by Tom Fazio.
3. Cypress Point Club
Beautiful Cypress Point, Alister Mackenzie's masterwork, was not always a favorite of the 100 Greatest Places in US list. According to Golf Digest, "It's hardly surprising that excellent players could find Cypress Point lacking: it contains numerous easy holes and a poor finisher."
As far as real estate goes, Cypress Point is home to the most gorgeous parcels of land imaginable. The scenery is stunning both on and off the golf course, and you could even see some deer grazing nearby. Awe-inspiring diversity: You may play dune golf, mountain golf, and conclude with some of the greatest courses in the world on the famed beachfront section of the course.
You might also want to visit the most beautiful beaches in the US.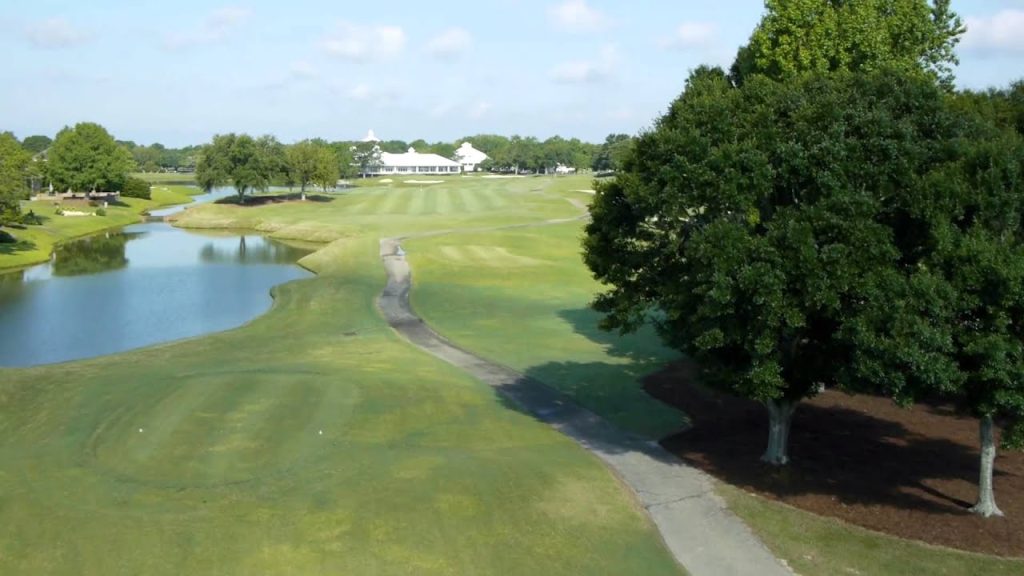 Founder-architect H.C. Fownes set out bunkers wherever, and everywhere he has seen a player hit an offline shot, deep drainage canals and ankle-deep rough to restore Oakmont's original punitive design.
Additionally, Oakmont possesses some of golf's fastest striking surfaces, which were on full display during the 2016 U.S. Open despite some early-season rain delays. It has already been announced that the 2025 U.S. Open will be hosted by Oakmont.
If you're looking for the pinnacle of the sport, Oakmont Country Club is it. Oakmont's small courses and the quantity of interior ground slope are two aspects of the course that don't get enough attention. The greens are so complex that they are quite daunting for golfers to handle. You'll need to be exceptionally accurate and straight off the tee for this one.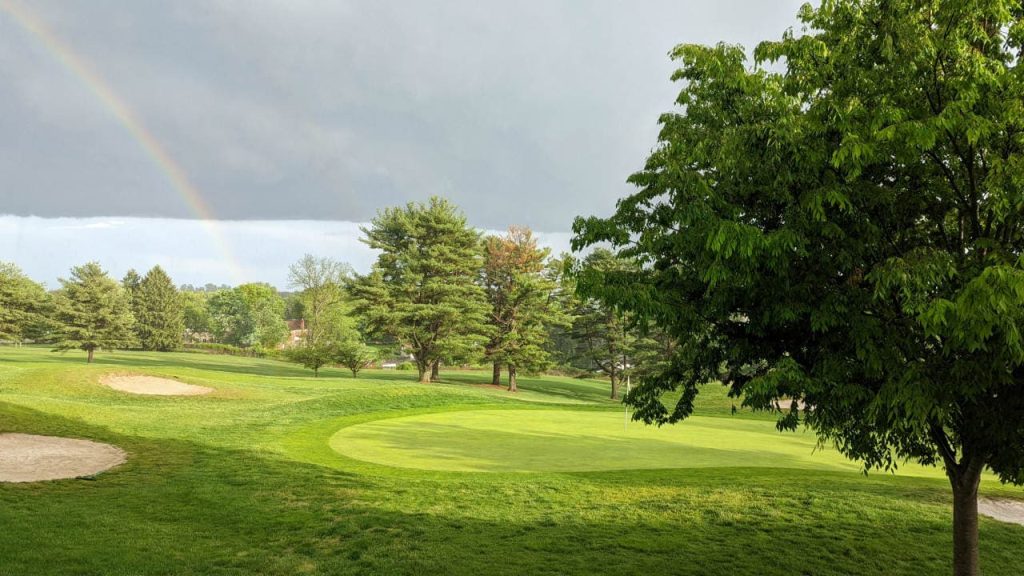 When Merion East hosted the 2013 US Open, the first since 1971, the modern generation of main players couldn't overcome this cunning small course. It is known as "The greatest course on the narrowest acreage in America."
Players are unable to regularly hit its winding fairways, which are bordered on both sides by streams, hodgepodge rough and OB markers, as well as its canted greens, which are surrounded by bunkers that gaze back at them. Merion (East) possesses the fundamentals that any golf course could wish for, even without magnificent backdrops.
Sporty and "pure golf" are the words that come to mind when you think of this place. The course's intricate greens make it a strong challenge even if it lacks the distance of other courses.
Seth Raynor got his start as a golf architect here. A civil engineer, he helped the architect C.B. Macdonald built the National Golf Links by surveying the holes and incorporating his favorite elements from classic British golf holes.
The National Golf Links is a real links-style course with a stunning array of holes. One of the most comprehensive collections of golf holes ever assembled. Short and lengthy holes with several blind shots may be found throughout the course.
The green complexes can be challenging depending on the pins, although if you miss, you can't help but wonder at the significance of this area architecturally. The views from the 17th and 18th holes are unbeatable.
Lover of sports? Learn more about the largest football stadiums in the US.
Seth Raynor, the architect who designed the course, died in early 1926, before it was completed. The straight views of the Atlantic Ocean and Long Island Sound are well complemented by his sharply banked bunkers and geometric greens.
There are two Redan greens on each hole, as well as all of Raynor's typical suspects. From the Cape Cod-style clubhouse to the subtle grace of the water, this site drips with the classic principles of the game. Sand and pebbles are used for the cart routes, which complement the natural surroundings.
While the "cottages" on the property are beautiful in the summer, the clubhouse is a stark contrast: white trim, clean siding, and simple cladding.
8. Chicago Golf Club
1893 saw the opening of the country's first 18-hole course at the Chicago Golf Club, which was developed by C.B. Macdonald, the top golf expert in the US at the time. After the club relocated to a new destination in Wheaton two years later, Macdonald created a new course.
Great stroll across a fantastic turn-of-the-century course in the United States. As a result of the Walker Cup in 2006, the Chicago Golf Club has dedicated more time and resources to improving its world-class layout, including the installation of new tees and the rehabilitation of several bunkers. Simply, this location is just breathtaking.
During the construction of the golf course, Alister MacKenzie's Midwest partner, Perry Maxwell, stayed on site. Because of whoever designed Crystal Down, its fairways wind their way through the snow and its greens feature doglegs. Regardless of who created it, the course is truly unique.
One problem is that the striking grounds are too steep for modern green speeds since they are so old-fashioned. However, that is a part of the allure of Crystal Downs. It's a quick read, but it packs a powerful punch. Even as the clubhouse, golf house, and course undergo renovations, it retains its laid-back appeal.
In order to restore the course to its original design, Tom Doak is in charge. Smart decisions were made in regard to tree removal, green expansion, and collar cuts.
10. Los Angeles Country Club (North)
The North Course at Los Angeles Country Club's North Course was redesigned in 2010 by Gil Hanse, his collaborator Jim Wagner, and their colleague Geoff Shackelford, and it has been a goldmine ever since.
Even though Hanse's crew did not follow in the footsteps of the infrastructural development George C. Thomas, they did follow in the footsteps of Thomas's collaborator William P. Bell, who had a more aesthetically interesting style of playing defensively.
After eliminating a classic Donald Ross par four from Oak Hill East in 1979 and substituting it with two new holes, notably the bowl-shaped par-3 sixth, George Fazio and his nephew Tom were slammed by Ross enthusiasts for their decision.
A pond was also constructed on that other par 3 and the 18th green was moved. Redesigning the holes in accordance with Donald Ross' original style was commissioned by the golf club. One of the best championship venues in the country, Oak Hill would not let up for a stroke with its narrow fairways, decent length, and just the right amount of water.
This will be one of the popular courses in the United States for history buffs. There is a wall of top teams in the clubhouse that displays the club's rich golf heritage. Oak Hill East is one of the best. An abundance of trees, a wide range of elevations and a golf-eccentric environment make this course a joy to play.
Golfers may enjoy a variety of holes at Riviera, including a lengthy Redan par 3, a bunker in the middle of the green, and an alternate-fairway par 4. The course was designed by George C. Thomas Jr. and William P. Bell.
Located at the foot of a beautiful theater, Riviera's 18th green is surrounded by Kikuyu rough, making it ideal for tournaments. There have been PGA Champion and US Opens held there. Those donut bunkers on the 6th hole are a lot of fun, and the green is just stunning. It's a fantastic par 3 because of the four separate quadrants that give a variety of creative shot options.
13. Whistling Straits (Straits Course)
A two-mile section of Lake Michigan's Whistling Straits was turned by Pete Dye into a copy of Ballybunion at Whistling Straits, complete with rough fairways. This is an Irish links course, and, as such, there has been no cash at Whistling Straits.
Many tour players, including two dozen who will return to the Straits for the projected 2021 Ryder Cup, find the course excessively rough. It is one of the greatest tournament golf locations in the modern period.
Good sight lines, level fairways, and not excessively punishing greens are just some of Pete Dye's signature features on this masterpiece, which was created to put the world's greatest golfers to the test.
14. The Ocean Course at Kiawah Island
It's safe to say that this man-made links-meets-lagoons layout, which was built specifically for the 1991 Ryder Cup, is Pete Dye's most heinous work. Sawgrass encircles every hole, the greens are sloping, and the bunkers melt into the surrounding sand dunes.
It was Dye's wife's advise that Dye positioned courses and greens so that golfers could really see the Atlantic waves as they walked along approximately three miles of oceanfront. Shots and putts are exposed to the ever-present and occasionally violent coastal gusts as a result of it.
The 2021 PGA Tournament will long be associated with Phil Mickelson's incredible triumph at the Ocean Course.
15. Shadow Creek
At a projected $47 million, Shadow Creek is among the most costly golf courses ever created in the United States. This expense was necessary because of the "complete site manipulation" employed by designer Tom Fazio at Shadow Creek, where he carved hills and canyons out of the flat landscape floor northwest of Las Vegas and pumped a ton of water into the area.
Unfortunately, this once-in-a-lifetime fantasy design has proved too popular, resulting in a flood of similar, but inferior, products being produced at the same price. This is one of the most beautiful golf course locations in the world.
Besides the exclusivity and the presence of celebrities on the site. People will have a wonderful time playing this game and would suggest it to anybody else.
16. Pine Valley G.C.
The Pine Valley Golf Course, which is situated in Pine Valley, New Jersey, was built in 1918 by hotelier and golf aficionado George Arthur Crump. It was known for being the world's most challenging golf course when it was opened, and many people still think it is the most difficult. It's the ultimate test for any master of the game due to its intricate greens and punishing hazards. For a number of years, Pine Valley has topped Golf Digest's list of the 100 greatest golf courses.
17. Pebble Beach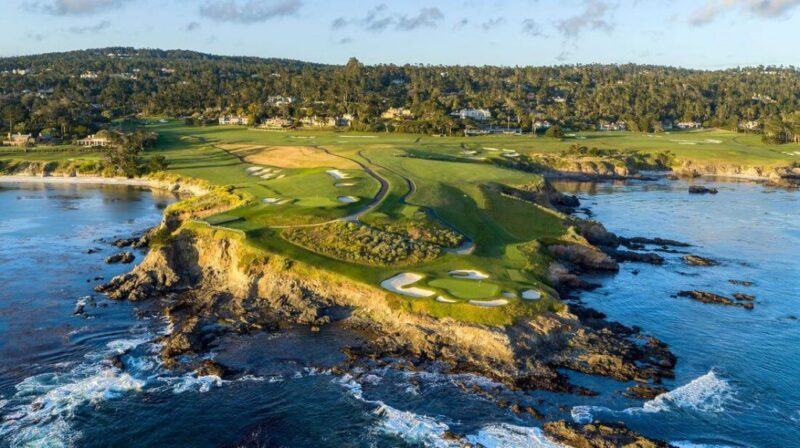 Pebble Beach is perhaps even more beautiful than Cypress Point, with which it shares the same breathtaking oceanfront view. Including a 75-foot-high bluff over a coastal inlet, it has some of the most iconic stretches and holes in all of golf. It most recently served as the venue for the U.S. Open in 2019. One of the most beautiful golf courses in the United States is Pebble Beach.
18. Friar's Head
Another course created by Bill Crenshaw and Bill Coore, it was built in 2003. The popularity of this course among students taking current courses today is growing significantly. Farmlands, meadows, and dunes are all included in its linkages, which cross various landscapes with variable difficulties. However, the course expertly moves players back and forth for seamless hole changes.
To sum up, wildlife in the United States has a home in golf courses. It also helps to keep soil from being eroded by water and wind. Golf courses, without a doubt, enhance the attractiveness of a neighborhood while also absorbing and purifying rain.