Georgia is one of the greatest places to get hitched, whether you want to exchange vows in a metropolitan bistro with major aesthetic flair or a rustic house with horses running about in the fields. Those seeking Southern-style weddings might find the right setting in Georgia.
Check out this list of the greatest wedding venues in Georgia, including every kind of location, from lofts to palm fields, for you.
1. Jekyll Island Club Resort
Call: +19123194349 – Visit Website – View on Map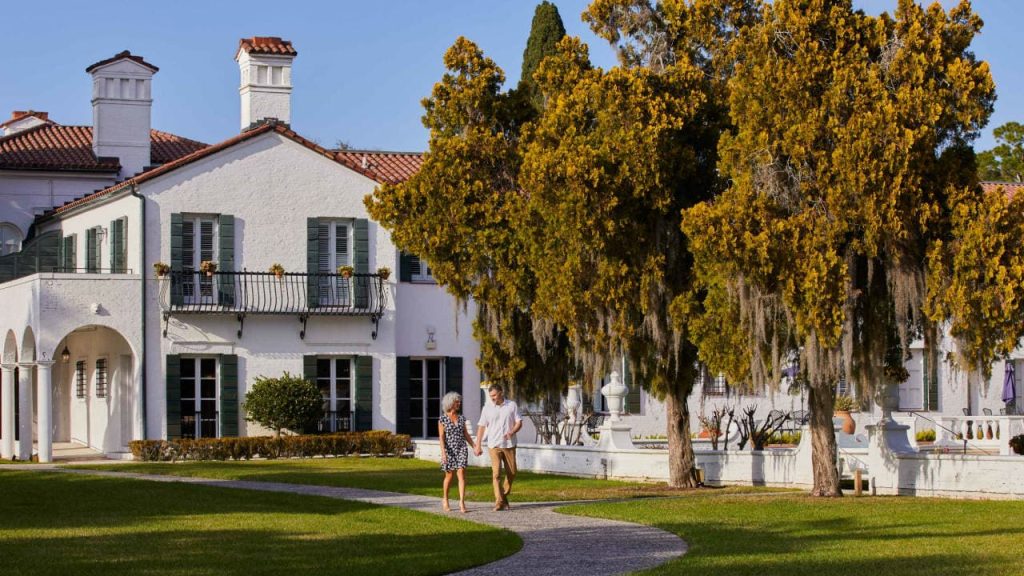 Elegant oak trees draped in Spanish moss grace the grounds of Jekyll Island Club Resort, making it the perfect setting for a dreamy wedding venue in Georgia. The 157 hotel rooms and 40 beachfront suites at the Club Resort are housed in historic structures and have various gathering areas.
You'll be able to spend your weekends with your relatives and friends at the resort, which can accommodate your whole group. Wedding ceremonies and other party rentals vary from $6,500 to $25,000, including 12 hours of event period.
2. Atlanta History Center
Call: +14048144000 – Visit Website – View on Map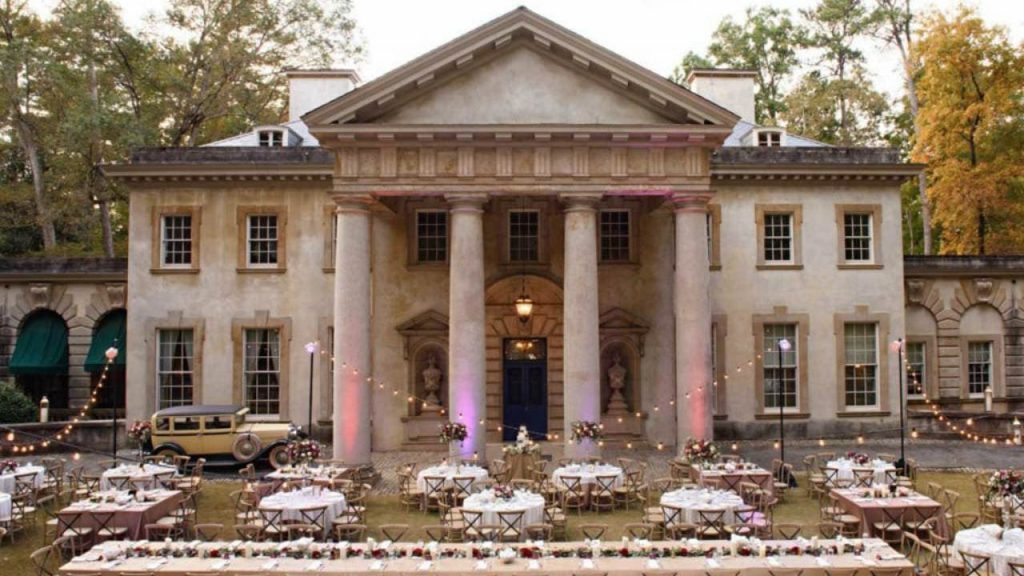 Marriage, wedding dinners, family events, graduate ceremonies, vow renewals, social gatherings, and other special occasions are all possible at the Atlanta History Center. The Swan House Mansion's spectacular gardens, the Grand Overlook Ballroom, the Atlanta History Museum's stunning Terraces surround outdoors, and McElreath Hall with a ballroom and enormous hall; any of them can be chosen as your wedding venue.
Swan House especially redefines a small-scale house wedding. The classic Jazz Age mansion's front yard welcomes you like kindred. It was Philip Trammell Shutze, who constructed swan House's undulating terraces.
3. Pristine Chapel Lakeside
Call: +16785652900 – Visit Website – View on Map
Weddings at Pristine Chapel Lakeside are worth a try in Metro Atlanta because it is considered the best wedding venue in Georgia. They include a large chapel and a lakefront area for weddings and parties.
Pristine Chapel Lakeside offers a dedicated expert wedding planner, a bespoke menu, excellent food, wedding cake, bouquets, cameraman, and more. A nicely decorated wedding dress for the bride and groom's lounge is also included in all wedding packages.
You might also be interested in these top rated beach resorts in Georgia.
4. Vecoma At the Yellow River
Call: +19123194349 – Visit Website – View on Map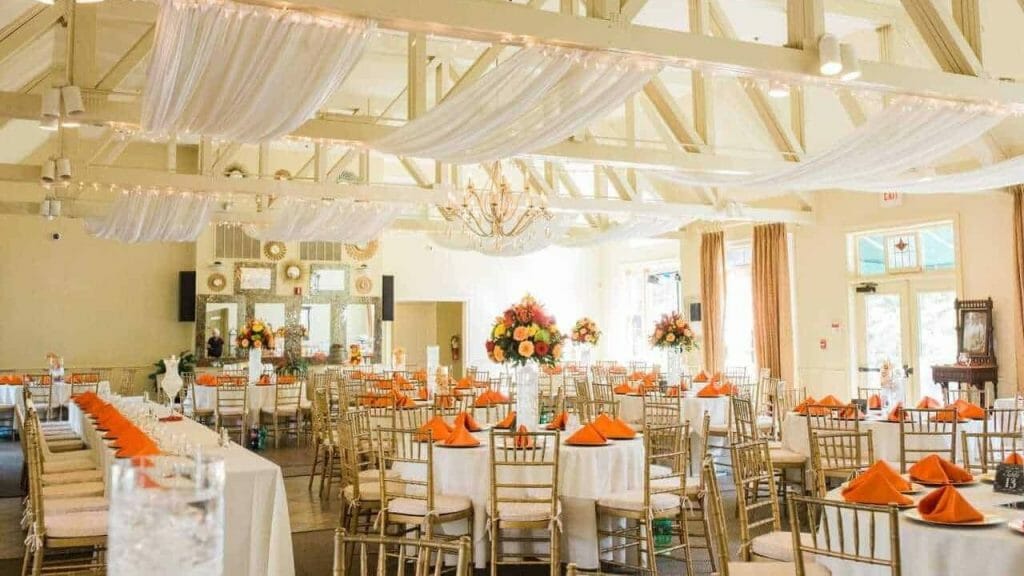 Vecoma at the Yellow River is a stunning wedding location nestled in a gorgeous woodland environment outside Stone Mountain. There are good reasons why they have gotten so many accolades and better evaluations throughout the years. Services and facilities at Vecoma are unrivaled, including detailed meetings, a dance floor, a bridal suite, and more.
In addition to a wide range of other delectable Italian fares, the caterers also provide a wide range of catering alternatives. Cotton Mather's original lodge's picturesque stone remains are one of the area's most memorable photo opportunities amid the pine, oak, sweet gum, and other natural trees that line the trail.
5. The Conservatory at Waterstone
Call: +19127869099 – Visit Website – View on Map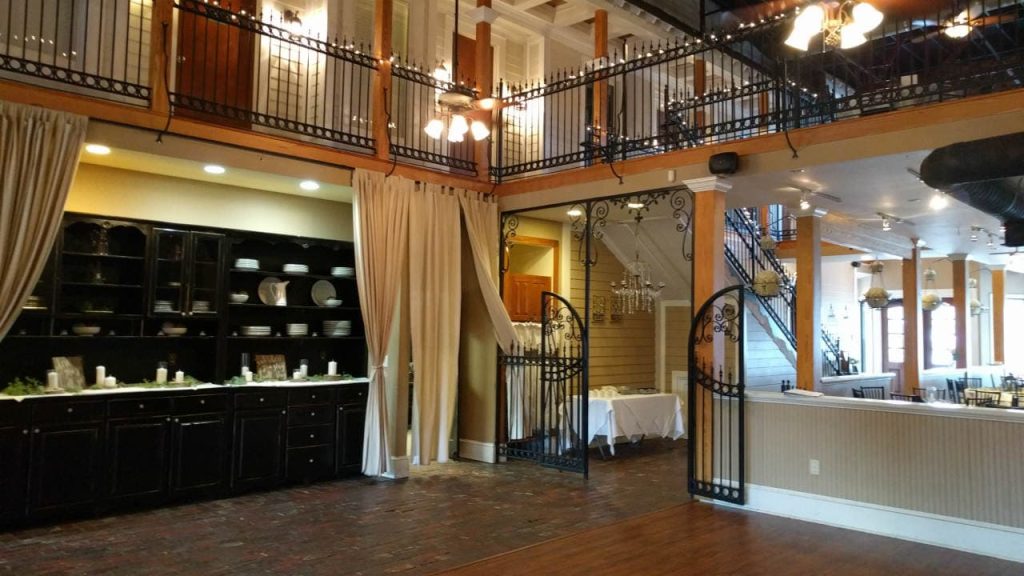 The marriage ceremony at Conservatory at Waterstone is one-of-a-kind and thoughtfully planned for the newlyweds. Featuring large rooms, two levels of seats, and beautiful uncovered brick walls, the facility mixes a traditional and contemporary attic.
Numerous options for wedding and reception venues are available. This company provides all-inclusive wedding plans that may be affordably lavish.
6. The Inn at Serenbe
Call: +17704632610 – Visit Website – View on Map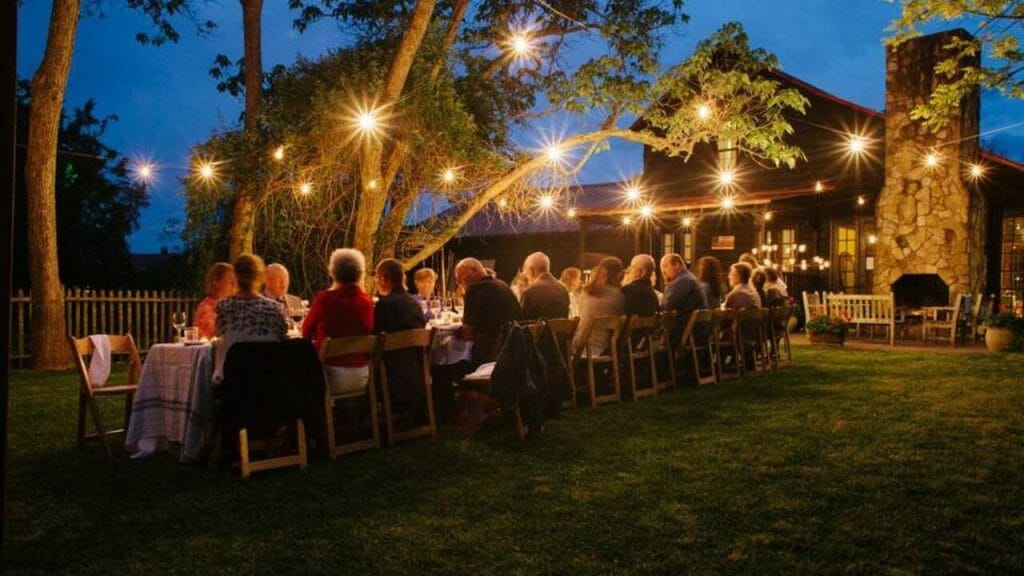 Georgia's one of the top wedding destinations, The Inn at Serenbe, is only 25 miles outside Atlanta, spread out across a thousand acres of land. A rising restaurant, an art center, a lakeside deck, and 27 bedrooms on the inn grounds, as well as 26 guest cottages in the town, are all part of an early modern period farmhouse.
To organize your marriage, rehearsal dinner, or any big occasion here would be a privilege. One thousand acres of undulating and floral landscapes, a pond, and pristine woodlands are all around you. Many miles of trails, three streams, two cascades, and a lakeside are all available for perfect shots.
You might also enjoy visiting these golf resorts in Georgia.
7. The Wheeler House
Call: +19123194349 – Visit Website – View on Map
Northern Georgia's finest wedding and special event venue is the Wheeler House, constructed in 1906 as a house for the proprietor of the Wheeler lumber yard near Ball Ground. In addition to 6,000 square feet of entertainment space, a 22-acre property next to the venue now has a beautiful wood-paneled home and farm.
Up to 300 guests may be accommodated in the venue's event spaces for weddings and other social gatherings. Also, thirty guests may stay at the Wheeler Cottages. There are 40-foot chandeliers, glowing lights, and wrap-around terraces at the Wheeler House for an unforgettable wedding experience.
8. Tybee Island Wedding Chapel Grand Ballroom
Call: +19127869099 – Visit Website – View on Map
If you are planning an island wedding, you might not believe that one of the best wedding venues in Georgia has that arrangement for you!
Tybee Island Wedding Chapel Grand Ballroom, located just outside Savannah, Georgia, is reminiscent of a coastal chapel from the early 1900s. The beautiful outdoor wedding chapel is ideal for couples who prefer a small gathering or a spectacular ceremony for 180 people.
To celebrate their union, the newlyweds and their guests are welcome to gather in the Grand Ballroom, the hotel's most charming venue. The topping on the cake is this magnificent seaside chapel and ballroom. Wedding suites, a cocktail bar, and more are all included in the services.
9. The Mackey House
The Mackey House was built in the 1860s and had a long and illustrious history, but later became one of the gorgeous wedding venues in Georgia. The Outside Pavilion, the pool, or the lawns adorned with exotic plants and flowers are just some options available to couples planning their weddings.
With an Imperial-styled house, terrace, and tent on the property, it's easy to see why this location is a popular choice for weddings. The Mackey House offers a specialized practice area, tables and chairs, individual rooms for the wedding couple, a ballroom floor, bright lights, and more.
10. The Wimbish House
Call: +19123194349 – Visit Website – View on Map
The Wimbish House is a unique venue for a Georgia marriage wedding and reception venue. The newlyweds and their visitors will remember the magnificent location. Couples may celebrate their first step as husband and wife in the wonderfully renovated 1920s ballroom or on the picturesque terrace.
Giant brick embellishments and sharp gables characterize this lovely Royal property. An elegant curving stairway leads to a large parlor. Large arched windows and columns connect the magnificent dining room solarium.
Moreover, pianos, vintage crystal chandeliers, and fireplaces abound. There is also an enclosed terrace, which is ideal for celebrations, cocktail parties, and pictures.
11. Silver City Farm
Silver City Farm is the ideal wedding destination for couples seeking a more lovely and rural setting for their special day. The venue has a variety of glamorous themes, including a private ballroom, a southwestern barn, and a two-acre lakeside with a gorgeous backdrop.
Couples may use their ideas to the fullest extent when arranging and putting out their ideal event venue, accommodating 50 – 300 people. The professionals will assist you in every aspect of the planning process, from putting together a customized meal with catering to selecting the precise flowers to use for the set arrangements.
12. Southern Bridle Farms
Call: +19127869099 – Visit Website – View on Map
At Southern Bridle Farms, you may have a small, personal wedding or a large, extravagant event with up to 500 guests in the middle of rolling grasslands and beautiful vegetation around you. The Cedar Barn is a 10,000-square-foot event venue with a rustic barn and conveniences.
The magnificent state of Georgia, renowned for rolling hills, and southeastern friendliness, has a lot more to give than it seems at first glance. Whether it's the picturesque farmland and mountaintop vistas or the beaches off the coast, this beautiful southern state has wedding sites to suit all budgets and choices.