Are you a golf player or a golf lover? Either way, if your answer is yes, then in Indiana you are in for an unforgettable golfing experience. The courses here offer public access and are designed brilliantly for amazing golf playing time.
Interested to learn more? Then you can check out this list of the best golf courses in Indiana and decide which one is your next game spot.
1. Victoria National Golf Club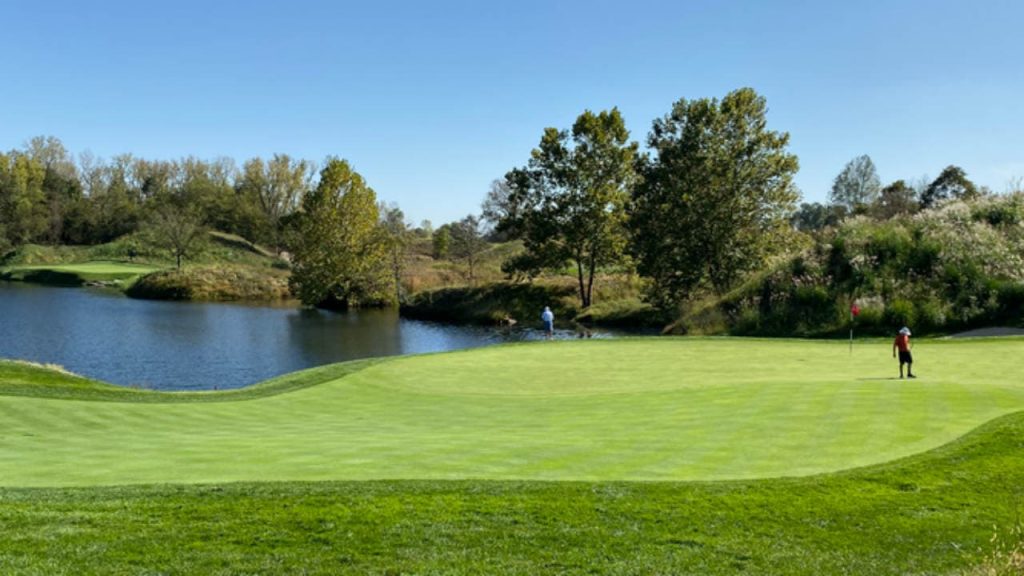 Victoria National Golf Club was chosen the best private golf course in 1999. Encompassing 40 acres of land, this course has fingery lagoons as well. Designed by Fazio, the course allows the golfers to enjoy an unforgettable golfing experience. It is also one of the hardest courses in the state, so it is best for pro-golfers to visit and play.
2. Warren Golf Course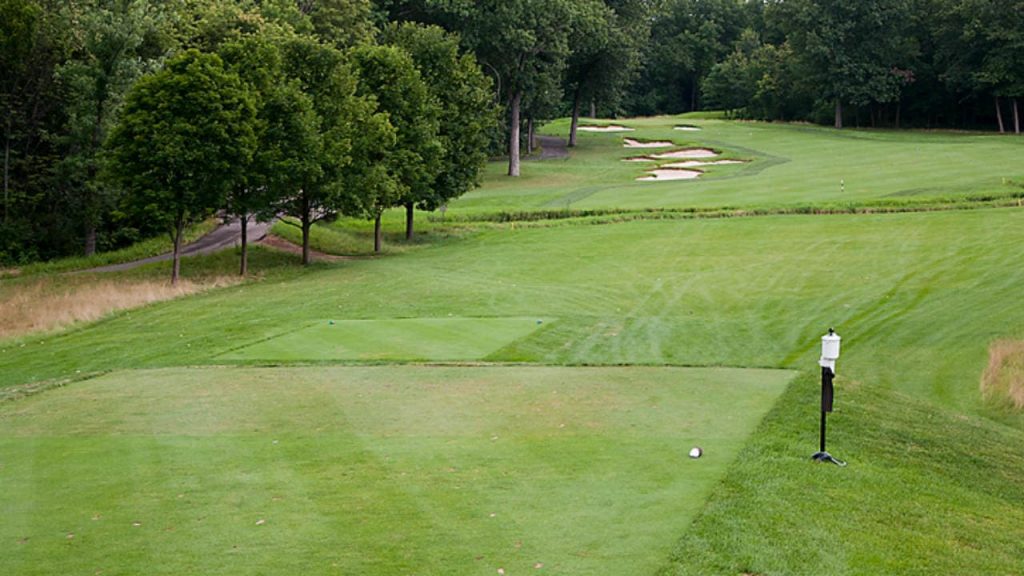 Warren Golf Course was opened by William K. and Natalie O. This course is located at Notre Dame. Currently, it is maintained and operated by William Jr. With its exclusive design, it is known as one of the top collegiate courses in the country.
3. Crooked Stick Golf Club
Crooked Stick is a course that is different from conventional courses in the state. With its unique build, it has dunes and sandy parts on the course. Nevertheless, you will enjoy golfing and some even practice their styles here.
Check out these luxurious golf resorts in Indiana.
4. The Pete Dye Course
At French Lick, the Pete Dye Course is designed by world-renowned golf course designer Pete Dye. Located near the West Baden Springs Hotel, this course is one of the ideal ones. The premier championship of golf takes place here in the state. Panoramic views are one of its best aspects.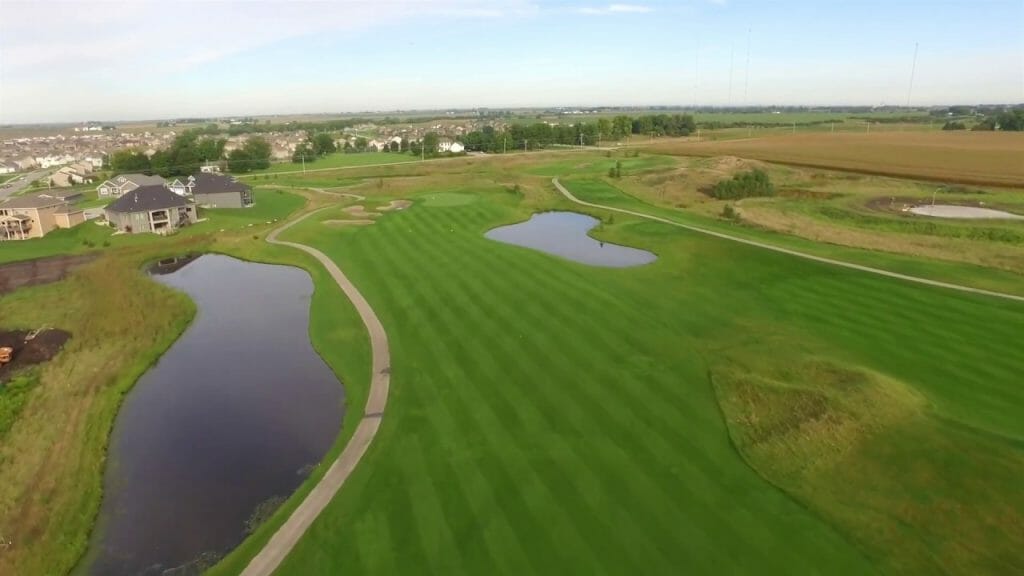 Otter Creek golf course is an excellent spot where a beautiful setting is combined with several facilities. There is a restaurant near the course and a Pro Shop where you can buy your equipment and apparel. Within competitive prices, you can have a great time.
6. Coyote Crossing Golf Club
Coyote Crossing Golf Club is your destination for a great golfing experience. This 18-hole course is open to the public and is designed with unique topography. The large bent grass driving range and scenic beauty of the clubhouse add to its main features.
These are Indiana's finest wedding venues.
7. Prairie View Golf Club
Located in Hamilton County, Prairie View Golf Club is a 206-acre golfing area. To say it is kind of a masterpiece course won't be wrong. With its large area, giant trees, four holes and five serene lakes, this course is one of a kind. Interestingly, it was the first golf course designed by Jones in Indiana.
8. Rock Hollow Golf Club
One of the premier public tracks in Indiana is Rock Hollow Golf Club. Designed by world renowned golf course architect, Tim Liddy, it is quite wonderful. The natural surroundings and plethora of placed rocks add to the superior golfing experience.
9. Harrison Hills Golf & CC
Harrison Hills has been not only a popular golf course but also a site of state events. Many golf tournaments take place on this beautiful course. One of the main features of playing here is that it guarantees an enjoyable experience within an affordable cost. It also features a clubhouse which is quite a favorite spot of golfers.
10. Birck Boilermaker Golf Complex
Birck Boilermaker Golf Complex is an 18- hole golf course that features bent grass greens and fairways with tees. It is a parkland style course with rolling hills, minimal water hazards and with sand bunkers.
11. The Fort Golf Course
With an impressive layout, the Fort Golf Course offers an amazing golfing experience. It is 7,148 yards and features rolling hills, undulating greens and tree-lined fairways. Different levels of golfers would enjoy playing on this course.
12. The Donald Ross Course
Constructed in 1917, the Donald Ross Course is a fantastic spot for golfers. It is designed by Donald Ross, who is a legendary architect. This course is home to many national tournaments. After a $4.7 million renovation work, the course was transformed into a marvelous course of 18 holes.
One of the aspects of enjoying an amazing golfing experience is the golf courses. Design, picturesque views and amenities are important for a holistic fun and enjoyable experience, so don't delay and try out golfing at any of the listed golf courses in Indiana.