Looking for a golf resort in Indiana? Well, you do not have to doubt the amenities and quality of service if you choose any of Indiana's top golf resorts. Not only will you enjoy the ultimate golfing experience, you will also enjoy the picturesque beauty of the surroundings and many top-quality facilities.
Read the list below to know more about the golf resorts in Indiana!
1. Salt Creek Golf Retreat
Call: +18129887888 – Visit Website – View on Map
Located at Brown County State Park, Salt Creek Golf Retreat is one of the best golf resorts in the state. Along with a golf course, there is a restaurant and lounge. The conference space is also ideal for events.
Other amenities include a snack bar, seasonal outdoor pool, air-conditioned accommodations and more. You can enjoy the innumerable facilities of the resort as well as play golf at the 18-hole golf course.
2. French Lick Resort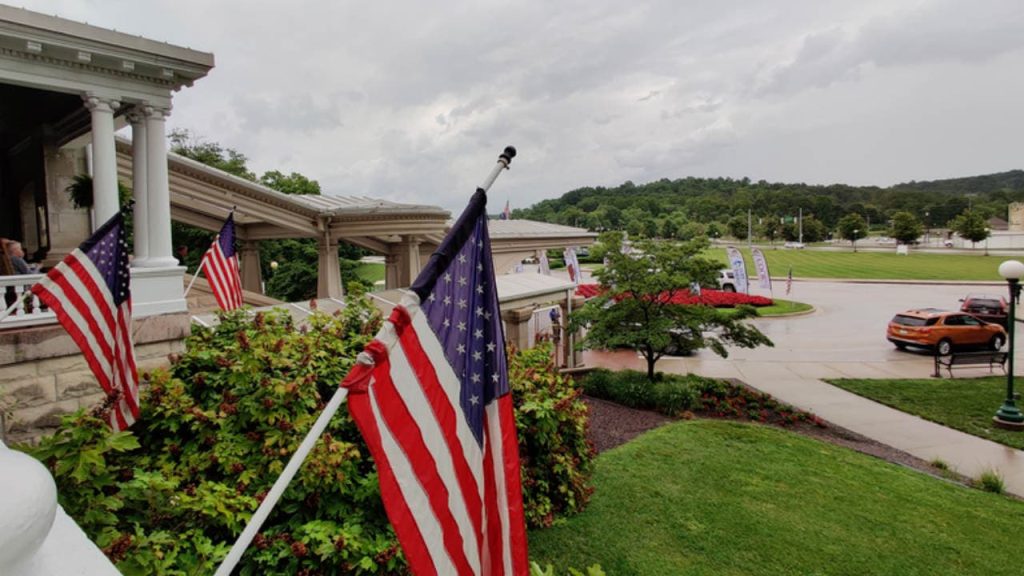 French Lick Resort is a fantastic golf resort which was designed by Pete Dye. With country lane cart paths, and volcano bunkers, this place is one of a kind. Currently, the resort along with the golf course encompasses 8,325 yards. The impressive design of the course is called the Pines Course of the resort.
3. Swan Lake Resort
Call: +15749355680 – Visit Website – View on Map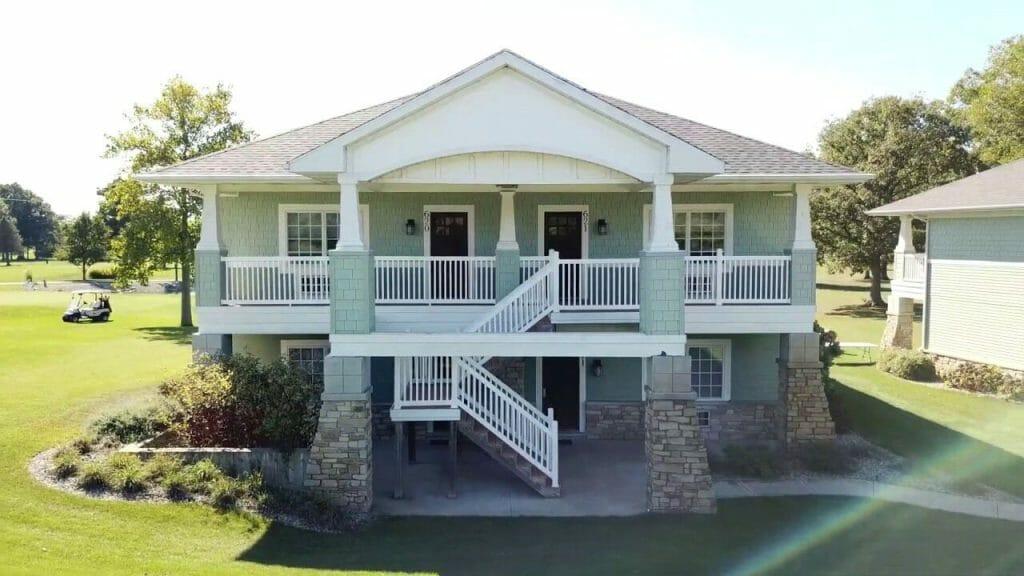 The Swan Lake Resort is located in Plymouth, Indiana. This 36-hole golf course of the resort is an incredible place to enjoy a great golfing experience. Opened in 1969, this resort has rustic cabins, modern guest houses and a pool area. Besides golfing, you can enjoy other outdoor activities in this resort, including swimming and partying.
These are the best golf courses in Indiana.
4. Kent's Harbor and the Sagamore Resort
Call: +17654587431 – Visit Website – View on Map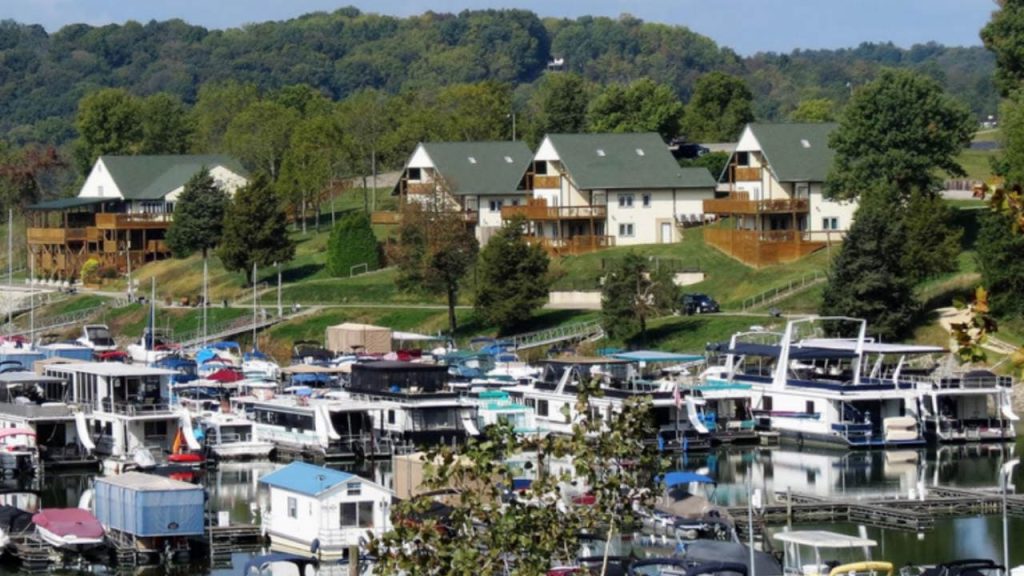 Located in Liberty, Indiana, Kent's Harbor and the Sagamore Resort is a unique golf resort in the state. It has a lakeside view and the resort accommodations are condo-style. For a relaxing vacation, this golf resort is a great choice with its impressive golf course, scenic beauty and waterfront restaurant.
5. Rising Star Resort
Call: +18552865859 – View on Map
The Rising Star Resort is situated on the shore of the Ohio River. The advantageous location of the resort makes it an ideal spot to enjoy golfing, seeing beautiful sights and a comfortable stay. The golf course of the resort was designed in 2000 by Tim Liddy. It encompasses 6,400 yards.
6. Belterra Resort
Want to enjoy the view of the Ohio River while you golf? Then the Belterra Resort is a marvelous option. Because of its interesting location, it sits at the crossroads of three states. So as a golfer, you can easily visit this resort from Indiana, Kentucky and Ohio. Besides the golfing experience, you can enjoy the dining options and riverside deck of the pool.
These are Indiana's finest wedding venues.
7. Fort Golf Course Resort
Call: +13175439597 – Visit Website – View on Map
Created in 1996, the Fort Golf Course Resort was initially developed as a military base. But this resort was renovated with a 1,700-acre state park. For golfers, bikers and hikers, this resort is the complete package with a golf course, biking path, and hiking trails. The suits are exquisite and you can find delicious food at the Garrison Restaurant.
8. Cold Springs Resort
Call: +15749355680 – Visit Website – View on Map
Overlooking Hamilton Lake, the Cold Springs Resort is a beautiful resort where you can enjoy your summer vacation. Starting from 1899, this resort has been popular for its live music and dancing vibe. The public boat launch, and nearby hiking trail along with the adjacent Cold Springs Golf Course make it a fantastic spot for your relaxing times.
9. West Baden Springs Hotel
Call: +18552865859 – Visit Website – View on Map
With 243 luxury guest rooms, and multiple amenities, West Baden Springs Hotel is an awe-inspiring resort in the state. You will find modern amenities, and access a lot of facilities like the huge golf course, shuttle service, and suits. Be it a short trip or a long one, spending time in this resort will be worth the effort.
10. Knights Inn Peru
Call: +17654587431 – Visit Website – View on Map
For a budget-friendly golf resort, you can choose Knights Inn Peru. They offer free Wi-Fi, room service, and other amenities. Just a short walk from the resort, you will reach the golf course where you can enjoy golfing for hours. The surrounding environment of the resort is amiable and stunning to enjoy a relaxing vacation.
11. Crooked Stick Golf Club
Crooked Stick is a course that is different from conventional courses in the state. With its unique build, it has dunes and sandy parts on the course. Nevertheless, you will enjoy golfing and some even practice their styles here.
For golf lovers, enjoying a stay at the golf resorts is indeed a greater experience. So for an unforgettable experience, go through the list and choose any of the listed golf resorts to plan your next getaway.