If you think about your wedding, what is the first thought that comes to your mind? Well, for me, it's the wedding venue. If you are getting married soon then Indiana has beautiful wedding venues. When considering all the locations for a wedding in Indiana, it might be difficult to know where you should start looking.
But there is no need to be concerned because we are here to assist you. We have already chosen for you the Indiana location that offers the most stunning wedding vistas. Have your wedding in Indiana at one of these breathtaking locations, which feature gardens, vineyards, art centers and more.
Keep scrolling to discover the top wedding venues in Indiana at the moment.
1. County Line Orchard
Call: +12199474477 – Visit Website – View on Map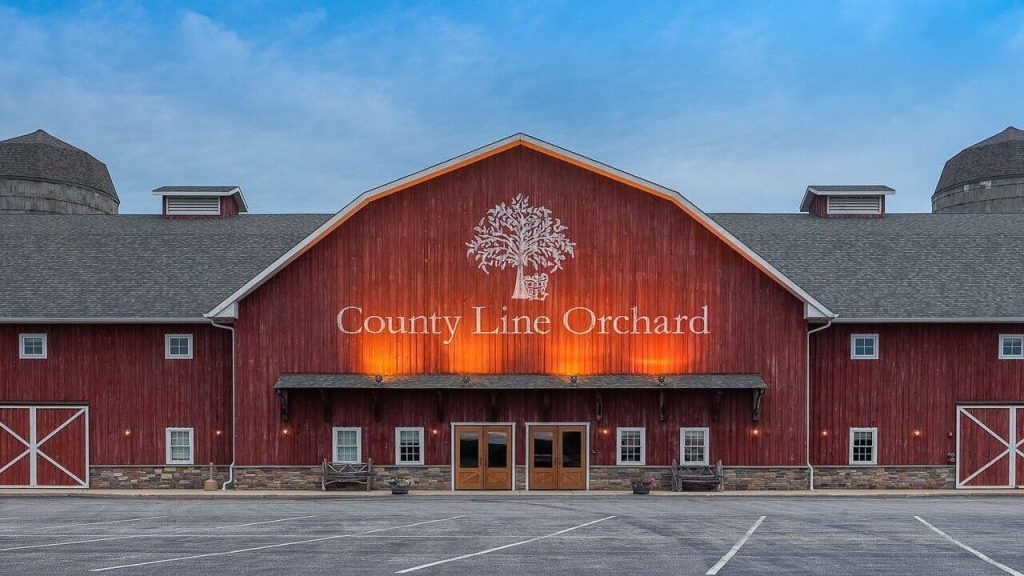 County Line Orchard is right now the best wedding venue in Indiana. The County Line Orchard in Hobart, Indiana offers a one-of-a-kind setting for weddings. In addition, the location is both elegant and rustic, providing you with a barn as well as an outdoor ceremony site that is located directly next to a large tree.
Because the months of September and October are apple picking months, you might even go fruit picking following your ceremony during those months. Moreover, the property is stunning in the fall and is an ideal location for large-scale celebrations of any kind.
2. Five East
Mooresville, Indiana's charming historic district is home to Five East, which may be found there. When you enter the doors of the antique structure, it immediately begins to narrate a tale!
The original hardwood floors, which are stained from when it was used as a hardware store, the lovely brick inside walls, and the vast and beautiful wood ceiling that is 15 feet high are all features that stand out. The sleek and industrial setting provided by Five East, which can accommodate up to 100 guests in complete ease, makes it an ideal venue for any kind of event.
At 5 East, they provide wedding packages that include everything needed for the big day and will match you up with one of the experienced Event Coordinators on our staff. If you are more of a do-it-yourself bride, there is no problem with that! In addition, Five East provides hourly rentals, and you are free to complete the work on your own.
3. Daniel's Vineyard
Call: +13172485222 – Visit Website – View on Map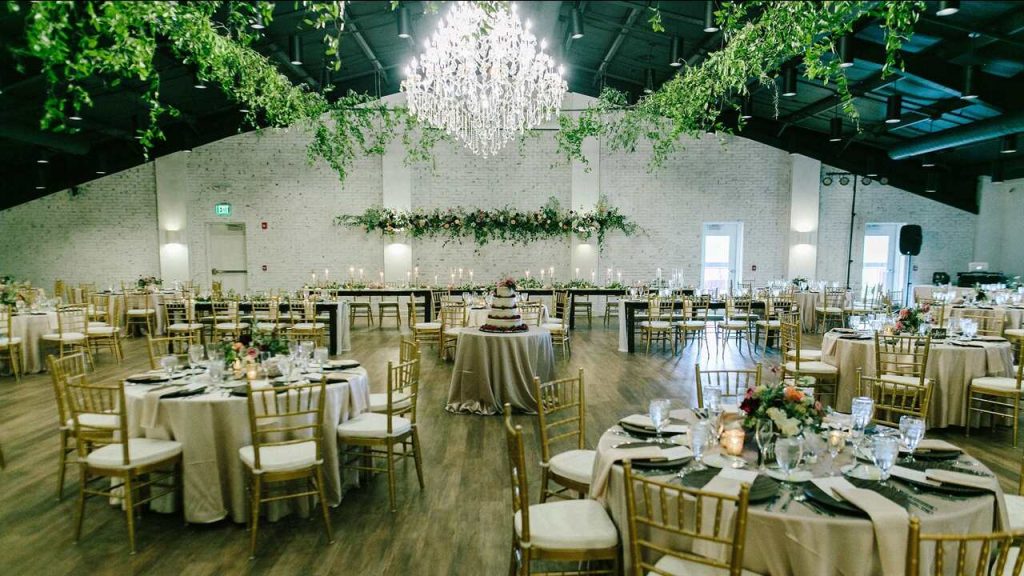 McCordsville is home to a venue that is not just fashionable and sophisticated but also one of a kind: Daniel's Vineyard. This site provides a breathtaking view of the lovely vineyard in addition to a number of event areas to choose from.
You can choose to exchange your vows indoors in one of the adaptable event venues or outside in front of the grapevines or the verdant environment. The vineyard is an ideal location for weddings with as many as three hundred guests.
While you're looking for wedding venues, you might also wanna see these luxurious golf resorts in Indiana.
4. The Armory
Call: +15742178359 – Visit Website – View on Map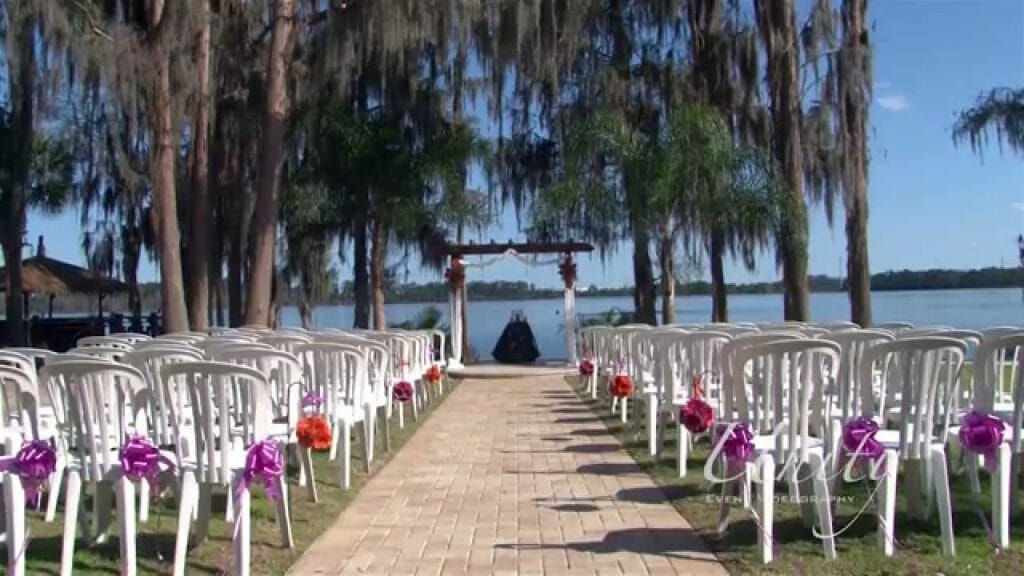 The Armory is a historical building in South Bend, Indiana, that was constructed in the 1920s and boasts hardwood floors, a vaulted timber ceiling, magnificent period chandeliers, and exposed masonry from the time period. It is situated along the gorgeous St. Joseph River.
Formerly used as a shooting range, the space that is presently occupied by Iron Hand Winery was originally a part of The Armory. Up to 450 people can be accommodated within the Armory. This one-of-a-kind location, which has undergone a comprehensive revitalization and now serves as a demonstration of South Bend's dedication to the city's rich history, is equipped with everything required to host an elegant corporate event, a sophisticated wedding, or a memorable fund-raising event.
5. Indianapolis Art Center
Call: +13172552464 – Visit Website – View on Map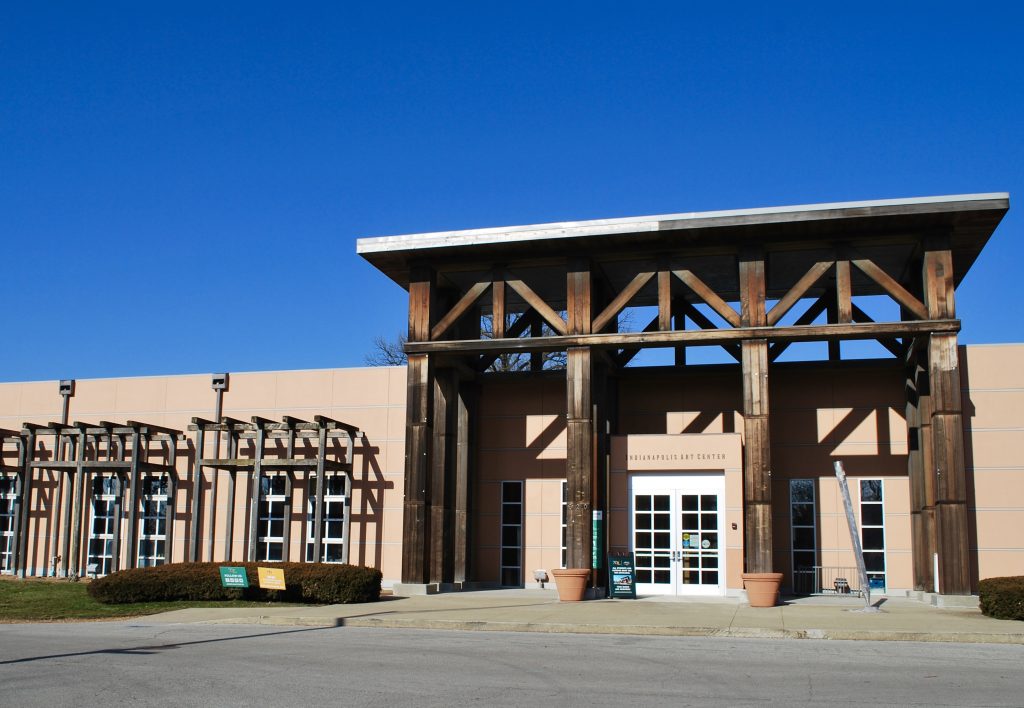 In the center of Broad Ripple in Indianapolis is where you'll find the lovely and artistic Indianapolis Art Center, which serves as a setting for weddings. If you are searching for a wedding site that is both one of a kind and private, then this place just could be the one that is ideal for your creative and opulent wedding.
Explore the breathtaking Arts Park to locate the most interesting settings for your wedding photos as you stroll through the park. This location will ensure that your wedding is one of the most memorable days of your life, and your guests will be talking about it for years to come.
6. Hotel Elkhart
Call: +15743897900 – Visit Website – View on Map
Hotel Elkhart is a well-known landmark in the middle of downtown Elkhart, Indiana. It is also an ancient wedding venue with a jazz-age grandeur that can't be denied. Since 1923, this stylish house has been redesigned and fixed up, blending its old-fashioned artistic style with the elegance of today.
From the elegant ballroom to the luxurious suites, every part of this 93-room grand hotel has a story to tell. You and your loved ones are welcome to come to the venue and end up sharing your own with all the wonderfulness it deserves. The Aria Ballroom is the property's crown jewel.
It is on the 19th floor and is a great place for a lively wedding reception or ceremony. This luxurious space can fit up to 200 people and has a view of the downtown area. Dine, dance, and fall in love under the light of elegant light fixtures.
Check out the best lake resorts in Indiana.
7. The Gathering Barn
Call: +13174314813 – Visit Website – View on Map
The Gathering Barn in Bringhurst is a beautiful place to have a wedding. The property has six acres of gorgeous farmland in Carroll County and can hold up to 200 people for a wedding. The barn was built in 1916 and has 2 bathrooms and a kitchen that have all been updated. You can get married either in the well-kept backyard in front of the barn or inside the barn itself.
8. The Hall at Saint Peter's
Call: (574) 232-1500 – Visit Website
The Hall at Saint Peter's is a church in South Bend, Indiana, where people can get married. This property has a traditional place for ceremonies and other places for cocktail hours and weddings that go late into the night. This venue can be the place of the wedding you've always dreamed of if you want a traditional party with modern amenities.
When you book your big day in The Hall at Saint Peter's, you'll get a number of services and items for your event. Heather Bates is in charge of events in the hall. She will work with you to make sure that your celebrations go well.
This site manager ensures that all of your needs are met by meeting with you and keeping in touch with you regularly. You can also use the in-house food service, bar, and DJ team to make sure your special day has delicious food, drinks, and great entertainment.
9. The Sanctuary On Penn
Call: +13176023264 – Visit Website – View on Map
The Sanctuary on Penn is a beautiful and splendid church in the middle of Indianapolis that can be used for weddings. The old Indianapolis wedding chapel was built in 1875. It has a Main Hall, a Den, a Bridal Lounge, a Cocktail Plaza, a Salon, and an outdoor Courtyard where you can hold your event.
This one-of-a-kind place can hold weddings for up to 400 people and will make you and your guests feel really special on your big day.
10. The Venue on 5th
The Venue on 5th is a woodsy event space in Connellsville, Indiana. It is used for weddings and parties. This charming space is the definition of industrial chic and is great for small weddings and other small events. The exposed brick and soft lighting make for a relaxed setting that is perfect for a romantic date.
11. Indiana Statehouse
Call: +13172335293 – Visit Website – View on Map
With its obvious magnificence, the Indiana Statehouse could be the perfect place for your wedding. It will be an experience like no other. You can have your ceremony at the Statehouse. The Indiana Statehouse is the most beautiful dream in terms of how it looks.
With its Doric-style architectural style and beautiful outdoor landscaping, the Statehouse is the perfect place for a wedding ceremony. The beauty of your day gets more and more complicated. Friends and family of the bride and groom will always be united with them.
12. Rat Pak Venue
Call: +17657426710 – Visit Website – View on Map
In Lafayette, Indiana, Rat Pak Venue is a place for weddings. This rustic venue is great for parties, weddings, social gatherings, and other events. This place has services for all kinds of events, no matter their size, style, or budget. When you have your special event at Rat Pak Venue, you can anticipate to get great services that will really make your big day stand out.
There are packages that include everything, and you can also choose outside manufacturers for your occasion, so you can get exactly the services you need. Rat Pak Venue doesn't let people bring in their own alcohol, but they have a great bar on site. You won't be disappointed because there are bartenders, you can choose between a cash bar, a limited bar, or an open bar, and there are price hikes, specialty, mansion, and signature wines, vintages, and liquors.
13. The Sycamore At Mallow Run
Call: +13175306463 – Visit Website – View on Map
The Sycamore at Mallow Run is a beautiful and unique place to have a wedding. It is in Bargersville, which is close to downtown Indianapolis. You can get married at this beautiful place and celebrate the vineyards and other natural features. You can choose from three event spaces that are great for weddings with over 200 guests or small ceremonies with 25 people. The location is perfect for dreamy weddings in the open air.
14. The Willows Event Center
Call: +13172512628 – Visit Website – View on Map
The Willows is a wedding venue on a lake in Indianapolis that is both classic and rustic. This place has a beautiful ballroom, an elegant and rustic lodge, and breathtaking views of the lake. You can get married in the garden's wooded area and have cozy get-togethers by the romantic fireplace. The 5700 square feet of outdoor space can be changed to fit your style and tastes. There can be more than 300 people at a wedding at The Willows.
So, if you are looking to host a wedding in Indiana, then choose one of these stunning venues for your wedding. Make your wedding magical and eventful by selecting any of these wonderful wedding venues that offer incredible surroundings, great atmosphere and top-notch services.