Getting married is the most special and significant event in anyone's life. As a result of these situations, people's emotions are all over the place. There are a number of things to think about while selecting a location. You could consider things like the usual price of destination weddings, the available services and facilities, and the background of the location.
Iowa is a lovely state and a popular place to visit, with a lively city center that is home to restaurants, bars and stores selling all kinds of unique goods.
Here is a list of the greatest wedding venues in Iowa that I hope you and your future partner will use to start planning your big day.
1. Rhythm City Resort in Davenport
Call: +15633288000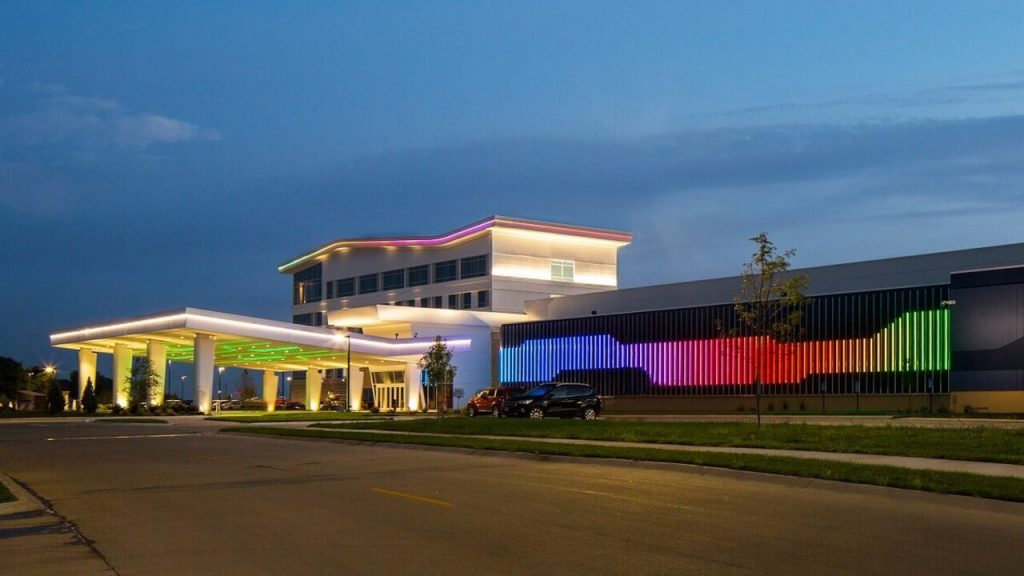 Rhythm City Resort in Davenport is one of the best wedding venues in Iowa. In this 16,000 square-foot adaptable facility, over 300 guests may take in your ceremony & dance the night away. You may hold your rehearsal dinner and engagement party at Ruthie's Steak & Seafood, which is located on the sixth floor, in addition to celebrating your big day there.
You can also take advantage of the views of the Quad Cities while you're at wedding venues in Iowa. Additionally, the full-service spa at this Iowa wedding location can help you decompress before the big day by treating you to a massage or facial as well as taking care of your hair and makeup.
2. Greater Des Moines Botanical Garden in Des Moines
Call: +15153236290 – Visit Website – View on Map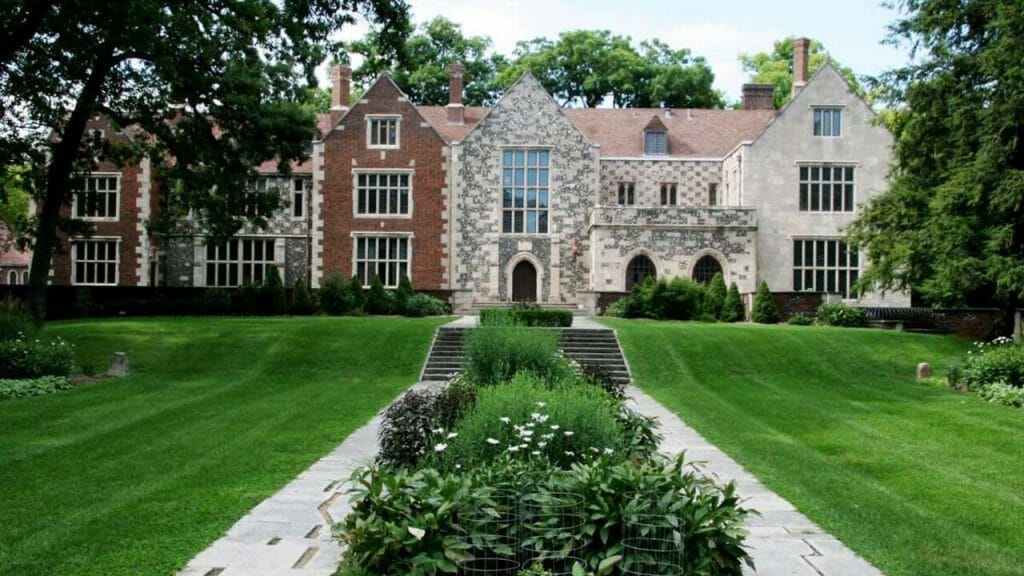 The Greater Des Moines Botanical Garden, located on the Principal Riverwalk just north of Downtown Des Moines, provides a special setting for your wedding. Up to 200 guests can attend weddings and other parties at this famous spot.
Even though there are many places to hold weddings and parties, I adore the distinctive Conservatory, which takes the outside in for a tropical atmosphere that is accessible all year long.
3. The Hotel at Kirkwood Center in Cedar Rapids
Call: +13198488700 – Visit Website – View on Map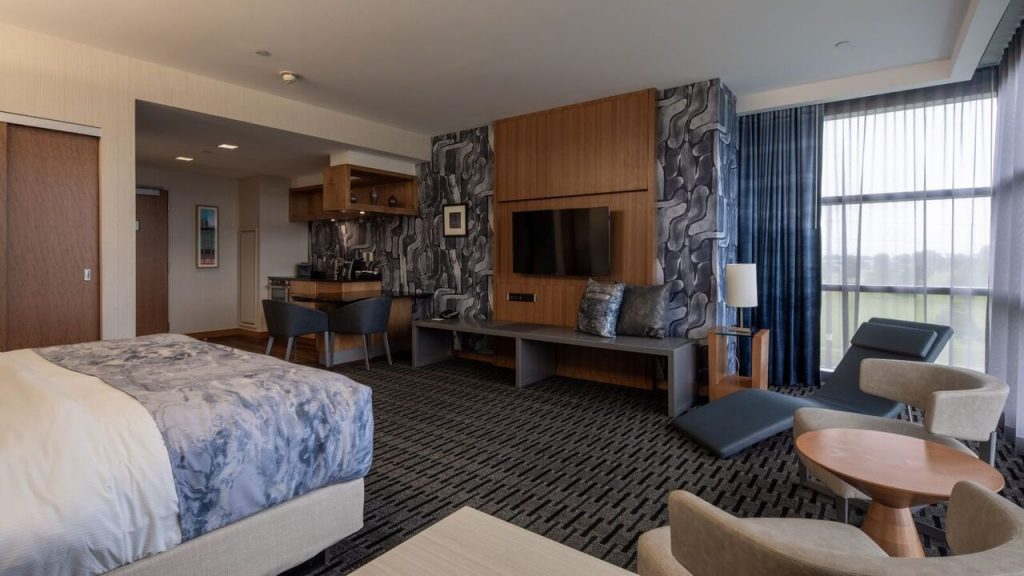 The Hotel at Kirkwood Center in Cedar Rapids is renowned for its attentive service and skilled wedding coordinators who can assist you in selecting every aspect of your special day, from decor to meals. And this can be the ideal location if you're hosting plenty of out-of-town visitors to your event.
For the utmost convenience, not only may your visitors stay on-site, but airport transfer and other services are also available in these wedding venues in Iowa.
Check out these incredible golf resorts in Iowa.
4. Salisbury House & Gardens
Call: +15152741777 – Visit Website – View on Map
With a history that goes backbone to the 1920s, Salisbury House & Gardens is a distinctive and historic wedding and event location that offers a taste of old-town Des Moines. The 42-room Salisbury House & Gardens is available for rental for weddings and receptions.
Services offered include access to chairs and tables devoted to workers to ensure the smooth operation of the marriage day, a one-hour rehearsal, two changing rooms for getting ready, on-site parking, setup & cleanup, and other similar practical services.
5. The Celebration Farm in Iowa City
Call: +13198009212 – Visit Website – View on Map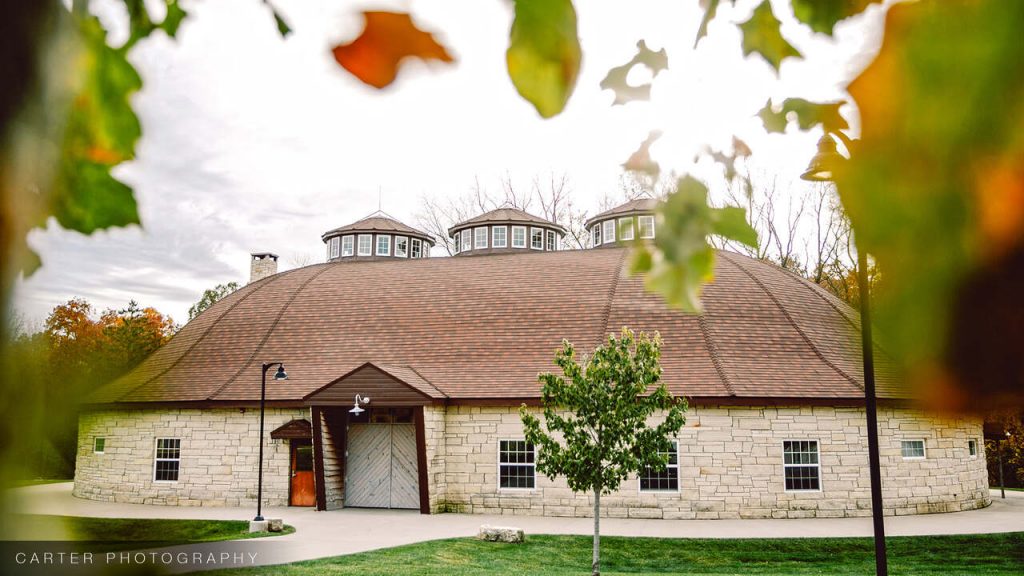 I like how you may alter the event areas at this farm wedding venue in Iowa City to suit your special day's ideas. You may choose from a variety of rustic locations at The Celebration Farm for your special day, including the Timber Frame Barn, Double Round Barn, and Amphitheater. This location is perfect for outdoor mini weddings and can accommodate up to 450 people.
6. Elmcrest Country Club in Cedar Rapids
Call: +13193668401 – Visit Website – View on Map
More than 300 people may be accommodated indoors and outdoors at the Elmcrest Country Club. This lovely location offers a magnificent golf course with acres of meticulously maintained landscaping as well as a hotel with numerous rooms ideal for a wedding celebration.
In all, this exclusive club can accommodate weddings and gatherings of up to 300 people. It also makes a wonderful location for other events, including engagement parties, bridal showers, and rehearsal dinners.
Take a look at these amazing golf courses in Iowa.
7. Bella Sala Event Center in Tiffin
Call: +13195454255 – Visit Website – View on Map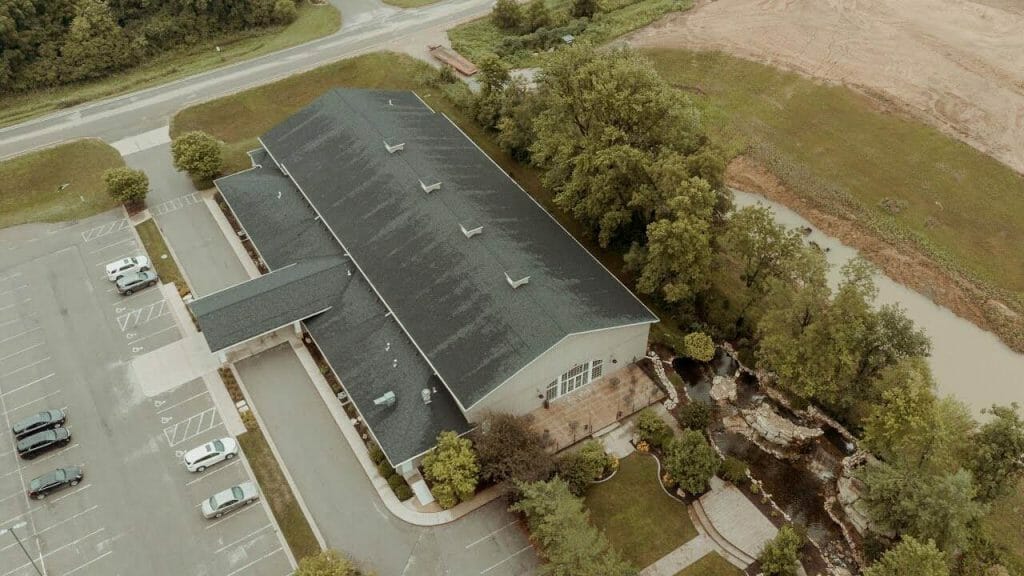 One of Iowa's most distinctive wedding venues is the recently remodeled Bella Sala Event Center, which exudes a minimalist aesthetic. The waterfall terrace is the perfect location for outdoor wedding venues in Iowa.
Dinner and dancing may then be had in the magnificent banquet room. The brand-new pre-wedding fun areas are also ideal for getting ready. Bella Sala, which can accommodate weddings and parties for up to 650 guests, is especially well-suited for bigger gatherings.
8. Ashton Hill Farm in Cedar Rapids
Call: +13198498162 – Visit Website – View on Map
At this Cedar Rapids barn wedding location, say "yes" to rural elegance. Enter the large barn, which features a two-level veranda with cafe lighting, a built-in bar, fire pits, and elegant furnishings. Modern lighting, high ceilings, and 18-foot windows with views of the countryside are all present. You get 300 seats, tables, linens, and other things with your rental.
9. The Renwick Mansion in Davenport
Call: +15634840202 – Visit Website – View on Map
The Renwick Mansion has a capacity for over 300 guests and includes 3 traditional reception rooms with exquisite decor, 2 kitchens, and a bridal suite. The estate is situated on acres of lush property that are ideal for picturesque wedding venues in Iowa`s photos. You may dance all night long after saying "I do" while admiring the breathtaking views of the River from the mansion's balcony or towers.
10. Rollins Mansion in Des Moines
Call: +15156577288 – Visit Website – View on Map
You'll undoubtedly fall in love with this event space in Des Moines, Iowa. Rollins Mansion has a stunning view of Downtown Des Moines and is available for special events like weddings and celebrations.
Smell the blooms as you stroll around the grounds and take advantage of the 10,000 square feet of event space. Your wedding reception can be held on the rooftop or in the elegant ballroom following an outdoor ceremony on the grounds.
11. Harvest View Farms Weddings & Gatherings in Sperry
Call: +13195721867 – Visit Website – View on Map
Harvest View Farms Weddings & Gatherings in Sperry will make all of your rustic wedding venues in Iowa fantasies come true. Up to 320 guests may be accommodated in the 7,400 sq foot Celebration Barn, which has plenty of country-chic wood trim and space for a large dance floor.
A chapel that can accommodate 150 people has been built out of a smaller barn. The 19th-century farmhouse is the perfect place to get ready before a big day, and it also features a honeymoon room.
12. The Red Barn at Pine Creek Ranch in Marengo
Call: +13193599487 – Visit Website – View on Map
One of the latest wedding venues in Iowa is the Red Barn of Pine Creek Ranch. The 300-acre property has a reception hall designed like a hunting lodge and several ceremony locations. With the addition of a sizable covered tent and the 4,800 sq.ft.
Red Barn, this area can accommodate up to 300 people for your reception. The entire site will be exclusively yours for the duration of your wedding, and rentals for tables, chairs, and other items.
13. Holiday Inn Express & Dakota Dunes Event Center
Holiday Inn Express & Suites Dakota Dunes – Event Center, located in the Sioux City area, knows wedding planning usually begins long before an engagement. Holiday Inn wants to make every vision you've had for your wedding a reality, and will do everything it can to make your experience enjoyable.
14. Hilton Garden Inn Des Moines
A classic indoor ballroom located in Urbandale, Iowa, the Hilton Garden Inn hotel has an experienced team that is ready to help you plan your big day stress-free. The Hilton Garden Inn can create event spaces for various parties and function sizes. The hotel specializes in wedding receptions and ceremonies.
If you're searching for a beautiful place to have your wedding in Iowa, look no farther than Iowa, which will arrange you a wedding like no other!