Happiness is a difficult aspect to measure. For some true happiness is enjoying ice cream, for another it is to travel. Although it is not easy to measure happiness, there are some key factors which can determine the happiness of an individual.
For instance, financial stability, family environment, community bonding, health, career stability and more. In the United States, 30 key happiness indicators are used to create reports on the range of happiness. The results are fascinating.
Check out what are the happiest cities in America according to the U.S analysis.
1. Fremont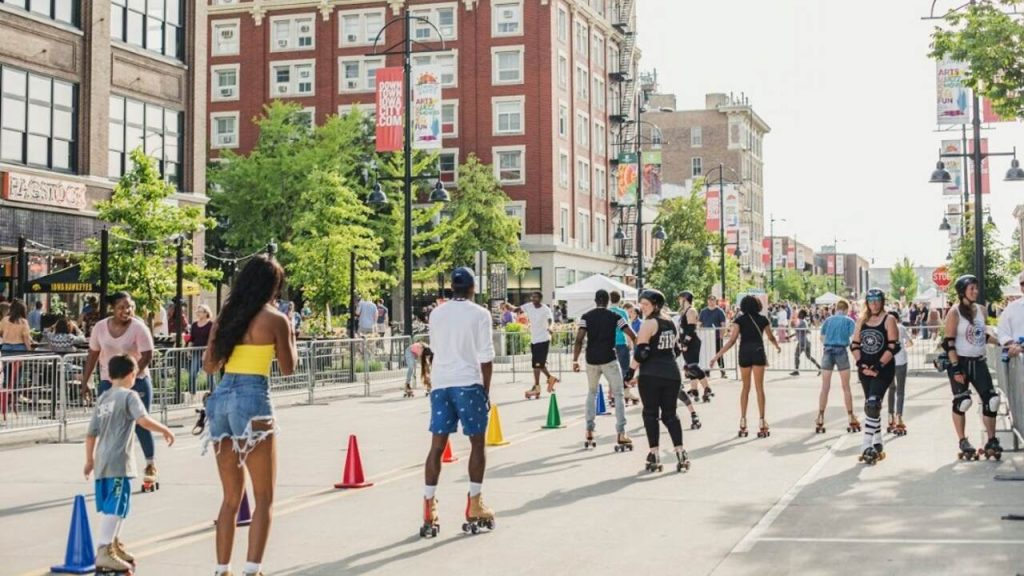 Top in the list is California's Fremont city. It is situated on the southeast side of San Francisco Bay. Because of its geographical location, the area gets enough sun and most of the year the weather is in moderation.
Even though the city is not big, it won happiest-city honors. With low stress levels and an amiable environment, this city is also named as the second-best city to raise a family by WalletHub. Truly, living here could be a dream come true.
2. Columbia
Located inside the Baltimore metro area of Maryland, Columbia ranks high on this happiness list. The rich culture and hearty environment of the neighborhood allows people to be themselves. This city made it to the list because of ranking high in terms of physical and emotional well-being categories. The community is also flourished which makes it a happy place with lesser stress.
3. San Francisco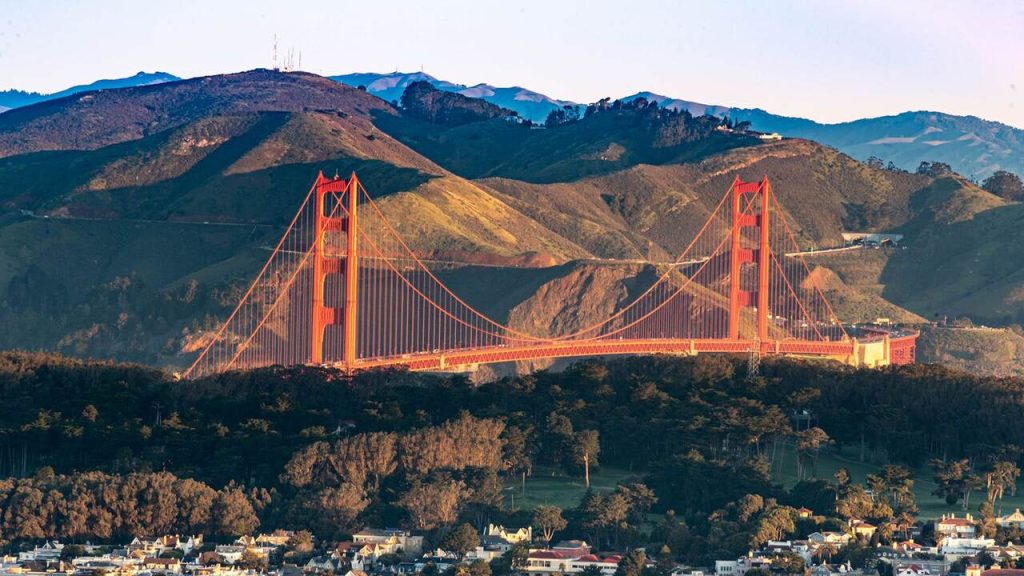 San Francisco's highlight is not only the Golden Gate, but also it is a dream city with a lot of opportunities. With high employment opportunities and job security, this city ranks high because of the income growth rate of the residents. The financial security among the residents allows them to feel a sense of fulfillment, making them happy and satisfied.
Take a look at the richest neighborhoods in America.
4. San Jose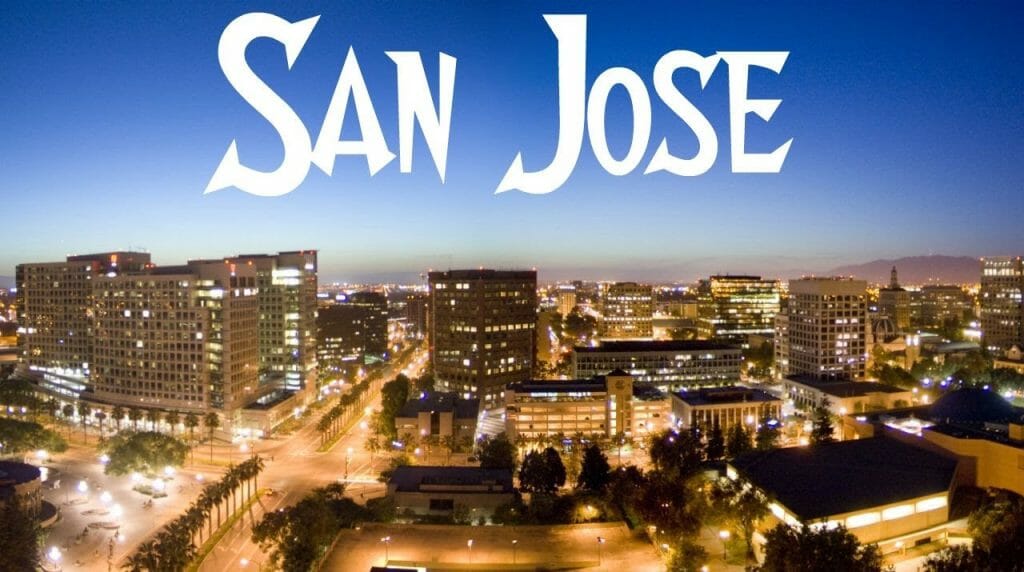 Another city in California that made it to the list is San Jose. Being the city on the shore of southern San Francisco Bay, you get to enjoy magnificent views. It is the third-largest city in the state and is filled with attractions for an enjoyable time. With sunshine falling on the area most of the year, the bright and lively environment allows people to have higher emotional and physical well-being.
5. Seattle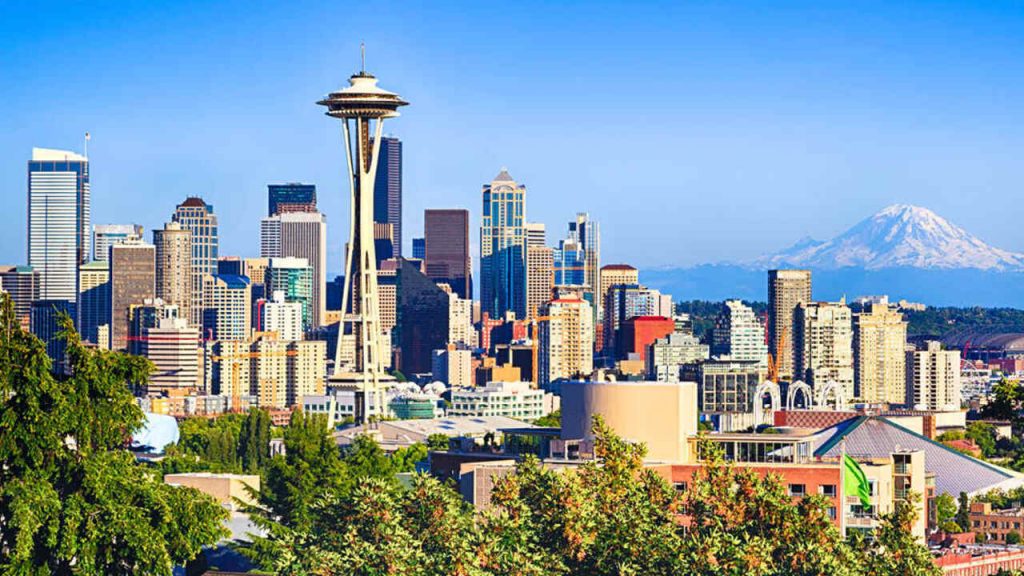 Seattle is not just a city with its scenic reputation, it is also a city of wonders. With job security, lower unemployment rate, consistent development projects and income growth rate, it is not difficult to enjoy a hale and hearty life in this city. Although it rains for a long time in this city, it does not bring the resident's spirit down. In fact, the residents enjoy family time.
6. Irvine
Sunny is home to many beautiful museums, parks, open spaces and more. It has many colleges and universities like the University of California-Irvine. With it being the fourth-greenest city in the nation, there is so much space to relax, rewind and connect with nature. The smart-energy policies and initiatives taken by the authority kept a key role in making the environment and people healthy and flourished.
Check out this interesting list of the richest counties in the US.
7. Madison
Midwestern Madison is the capital city Wisconsin. It is also the ideal place to shift because of high economic growth, stress-reducing environment and community bonding. This charming city is full of lively environment and gorgeous atmosphere.
8. Overland Park
Ranking high on the happiness meter, Overland Park is a city of charming sights and innumerable amenities. The families of this city believe in bonding to remain happy rather than having more money. As the city is affordable compared to other cities in Kansas, residents can maintain a healthy work-home balance to stay happy.
9. Huntington Beach
Huntington Beach is the ideal city for beach lovers. This seaside city has an appealing lifestyle with its amiable environment. Boasting 8.5 miles of stunning Pacific Ocean beaches, this city is called "Surf City." with beautiful homes by the beach, this city lets the residents enjoy a slow paced healthy lifestyle.
10. San Diego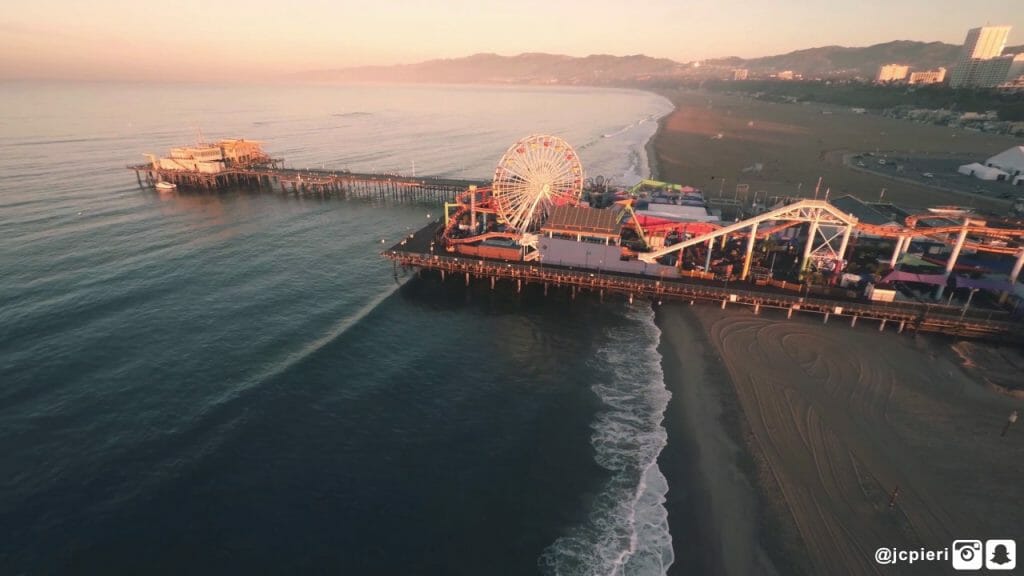 Famous for its sunny weather and fascinating natural beauty, San Diego is the city where residents can enjoy a lot of activities. Starting from innumerable parks to beautiful beaches and restaurants, this city offers a natural choice of happiness. Because of its many attractions, it is considered one of the most fun places to live in the country.
11. Fargo
Located in North Dakota, Fargo is a city with job security, affordable housing and average weekly work hours. Because of these factors, it comes on the list of the least stressed city in the country. According to happiness analysis, people tend to stay happy when they work and play in a balanced manner.
12. Minneapolis
Minneapolis is a city where you will find innumerable chances of enjoying outdoor activities. To unwind, the city offers a Chain of Lakes where you can enjoy kayaking, canoeing and more. In winter, there is scope for skating. With tons of options to remain fit and healthy, people maintain a happy life.
13. Bismarck
Bismarck is the capital city of North Dakota. It has gained a high community and environment rating because of which it made it to the list. Other elements which make this city a happy city to reside in are low divorce rate, parkland, and extra leisure time. It is one of the least stressed cities in the country as well.
14. Santa Rosa
With its warm weather and scenic beauty, Santa Rosa comes next on the list. Located in Northern California, this city is a vaunted wine area which also houses several incredible museums. The residents show high levels of physical and emotional well-being. Other factors contributing to the happiness listed are satisfaction and sports participation.
15. Santa Clarita
Only 30 miles from downtown Los Angeles, Santa Clarita is a city with the least stressed environment. It has amazing attractions like the Six Flags Magic Mountain theme park. The city also has high rates of marriage and education security. For smooth sailing in life, this city provides a safe environment.
Whether you are moving to a city or thinking about visiting, this list of the happiest cities in America will help you make your decision about where you might enjoy the best time.