There are plenty of haunted places in the Southwest of America, including ghost towns, creepy houses, and themed attractions.
The Phoenix metro area is a particularly awesome place to be during Halloween season if you enjoy fun frights and festive parties. But there are also lots of other places around the state to get spooked and embrace the haunted spirit of the season too.
Here are some of the best haunted houses in Arizona to help you enjoy spooky fun!
1. The Crypt Haunted Attraction
The Crypt is one of the longest-running scary events in Arizona and always a great one to kick off your Halloween season. This is a funerary-themed show with grim reapers, ghouls, coffins, and many more creepy sights.
In fact, the Crypt is part of a double attraction that also includes the Asylum, a place where a mad doctor turns inmates into killers. There's also the Chaos Maze if you're brave and skilled enough to find your way out. All attractions are located at US 60 and Alma School, next to Fiesta Mall.
2. Fear Farm Haunted House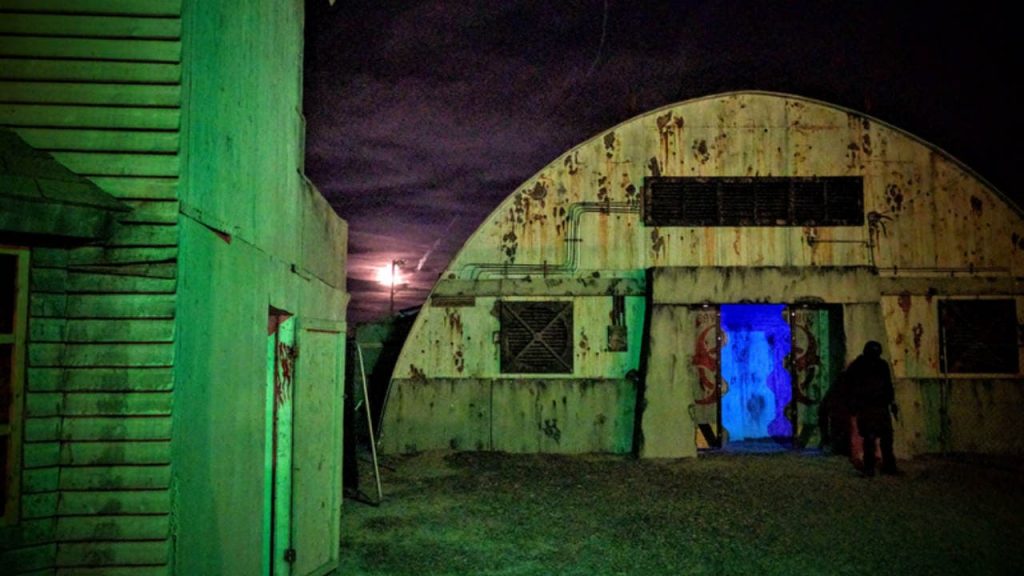 Fear Farm is another popular place to be during the Halloween season in Arizona. The attraction is located on 27 acres of land and is a huge attraction with hundreds of cast members ready to hunt you down and scare you.
There are numerous haunts here, including Bunker : The Arrival, Slaughterhouse, Pumpkin Witch, Fallout and The Plague. Find your way through one of the Haunted Corn Maze, watch live entertainment, and grab a bite to eat from one of the on-site food trucks.
3. Scarizona Scaregrounds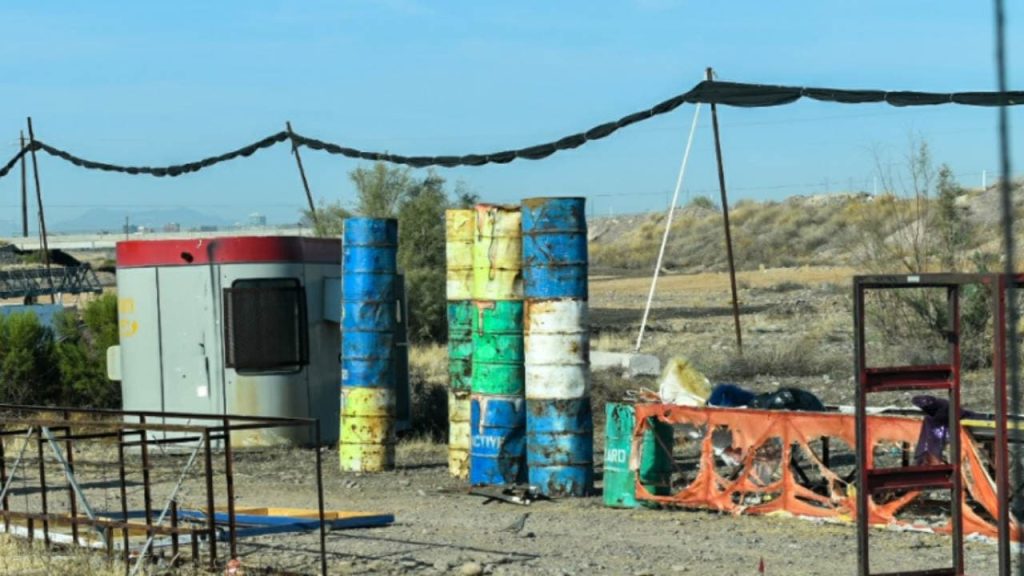 This haunted attraction is set on a quarry on the edge of the city of Mesa and has a fairgrounds vibe. Here you can see lots of sideshow entertainers, run into all sorts of scary characters with chainsaws and other props, and even play paintball against zombies.
This is the first interactive zombie paintball experience in the state, and it will definitely get your heart pumping. Top attractions here are Virtual Terror, Slayer's Slaughter House and Epic Fear. Meanwhile, Startled Darkness involves guests crawling through dark hallways to face their worst fears.
You might also be interested in visiting these creepy ghost towns in Arizona.
4. 13th Floor Haunted House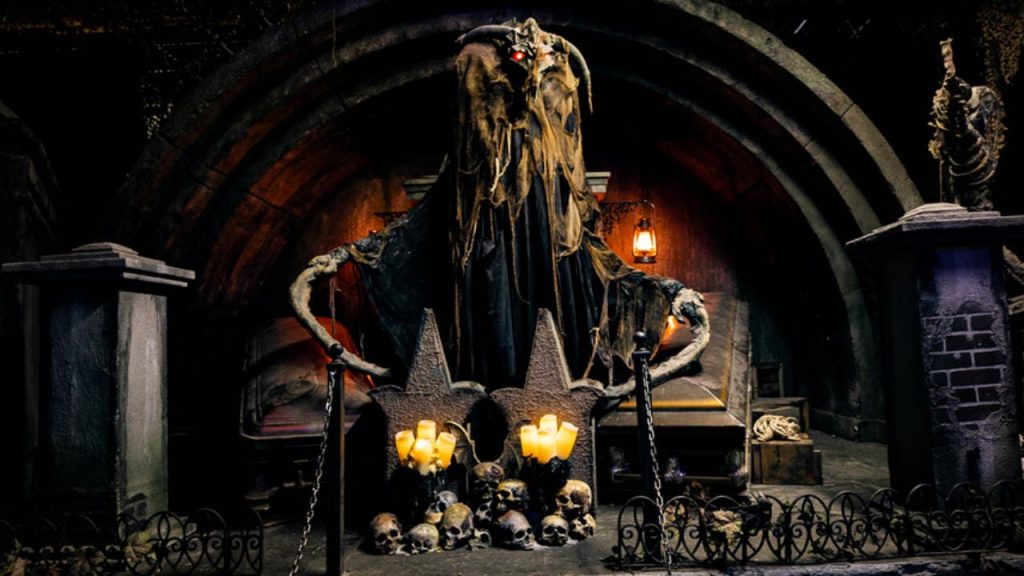 This Phoenix haunted house is absolutely terrifying and seriously not for the faint of heart. The attractions are chilling and thrilling, putting visitors through all sorts of terrors to get through the maze – like Creature Feature and Rise of the Dead, where visitors need to run for their lives to escape zombies. The 13th Floor Haunted House is graphic and theatrical, so get ready for some shocking twists.
5. Yuma Nightmares Haunted House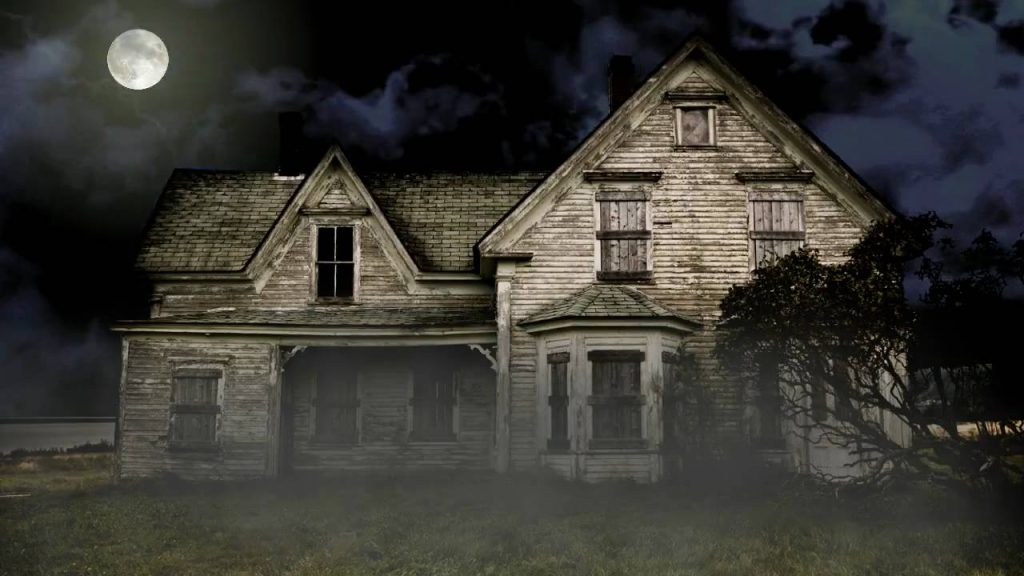 I must recommend heading down to the warm and sunny city of Yuma around Halloween to check out the interactive Yuma Nightmares Haunted House. This is an event recommended for visitors aged 12 and older, and it involves walking in sand, so wear closed-toed shoes.
6. Old Bisbee Ghost Tour
For something a little different from a haunted house this Halloween, check out one of the Old Bisbee Ghost Tours. These tours are led by hosts that take visitors through the streets of the town to learn about the ghosts that are still rumored to haunt this historic Arizona region.
You'll get to explore Old Bisbee after dark, and hear haunting stories as you make your way through the tour and see the sights. There's also an Old Bisbee Haunted Pub Crawl that takes place on Saturday nights.
Make sure to check out these extremely haunted places in Arizona.
7. Mount Mayhem
Located in the backyard of a Phoenix residence, this haunted house has been spooking spectators since 2009 with a unique combination of malevolent clowns, foreboding fortune-tellers, wicked games, torturous mazes, and freak show gore. This year's theme, Zirkus: The Dark Carnival, promises depraved clowns and a Spooktacular sideshow full of freakish feats.
8. Haunted Graveyard Arizona
If there's one thing the host of Arizona's Haunted Graveyard, Chris Burkett, has, it's experience. This wedding-DJ-turned-horror-master has been in the business of scaring folks for three decades. His interactive experience engulfs his entire yard with multimedia displays drawing influence from all over.
This year, though, the haunted attraction takes its inspiration from John Carpenter's character from his Halloween series, Michael Myers. As such, Burkett's garage and yard will display recreations of popular scenes from the movies.
9. AZ Field of Screams
Brave this six-acre corn maze, and you're in for one wicked walk. Lurking in the shadows of this scary nighttime attraction are creepy clowns, leather – faced weirdos, and bloody beasts, all ready to scare you to your core. This dark, dangerous maze takes approximately 45 minutes to an hour to complete, and you can expect to feel fearful with each step further into the field.
10. The Slaughter House
Tucson's Slaughter House boasts that it's "the only haunted house that's actually haunted." While we can't say whether it's true, its five "bone-chilling" attractions certainly are startling.
First, there's the infested Boiler Room, then there's Cirque du Slay (which you'll want to stay away from if you have a phobia of clowns, just saying), after which is City Meats — an "extreme haunt" where people can and will physically grab you, a zombie killing adventure called The Apocalypse, and finally, the "demented" Voodoo Bayou.
11. Fear Farm Haunted House Phoenix AZ
Experience Glendale's renowned Halloween celebration, the Fear Farm Haunted Fairgrounds & Corn Maze. Popular attractions include a Nuketown, Chop House and much more.
12. House Of Fear AZ
If there's one thing the House Of Fear AZ, has, it's thrilling suspense. This haunted house has been in the business of scaring folks for three decades. Its interactive experience engulfs his entire yard with multimedia displays drawing influence from all over.
On any given weekend in Arizona, you can go to any of the spooky haunted houses on this list and find out what lurks in the corners of the dark ghostly houses. However, keep in mind that these Arizona haunted houses aren't for the faint-hearted.