It seems like every vintage building still standing in Colorado has a story to tell – and sometimes these tales include a ghost or two. A number of historic locations throughout Colorado are widely considered to be haunted, ranging from old hotels and theaters to mines, prisons, and even airplane cemeteries.
If you are someone who doesn't believe in any paranormal existence, here is your chance to prove the world wrong and spend your weekend in these terrifying places!
So, what are we even waiting for? Let's check out the list of haunted places in Colorado that you might want to visit to prove people wrong.
1. Molly Brown House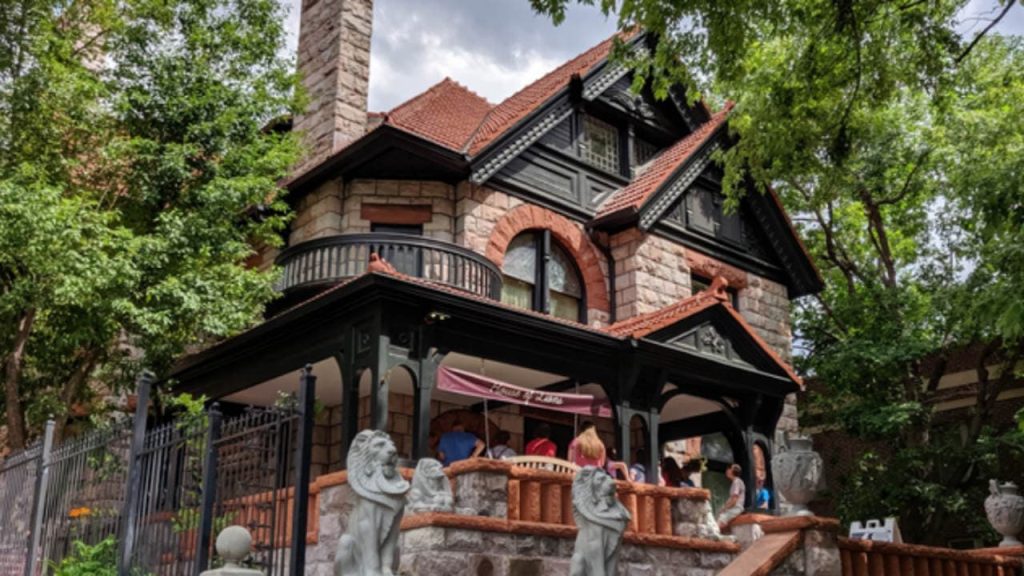 Without any doubt you must have heard of the Molly Brown House and likely passed it on the street once or twice, too. Molly Brown was a notable member of Denver's elite and perhaps best known for being a Titanic survivor, and despite allegedly living a relatively happy life, visitors to the museum and staff have reported quite a bit of strange happenings.
Some have smelled what's believed to be husband JJ Brown's pipe or have witnessed lights often on the fritz, and staff have reported furniture being seemingly rearranged. Sometimes, figures can even be seen roaming the house. A visit is worth it alone for the history, but the potential for getting a bit spooked or walking into a cold spot is definitely an added bonus.
2. Phantom Canyon Road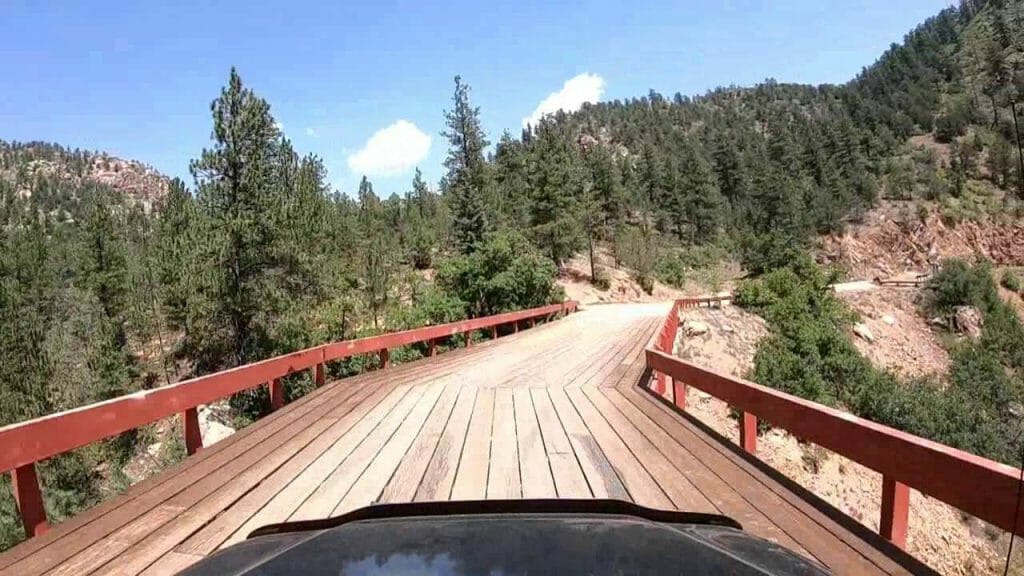 A haunted road is one thing, but a haunted road in Colorado means you're likely on the edge of a mountain and at some serious elevation. Phantom Canyon Road is a detour off the Gold Belt Tour byway connecting Cripple Creek and Florence, and was originally the railroad for that route.
As you drive along, you can clearly see the ghost towns of Wilbur, Adelaide, and Glenbrook, and legend has it that the reason for Phantom Canyon's name is credited to sightings of a man wearing a prison uniform walking along the tracks in the 1890s. The man supposedly had been executed at the Colorado State Penitentiary a few days earlier.
3. The Broadmoor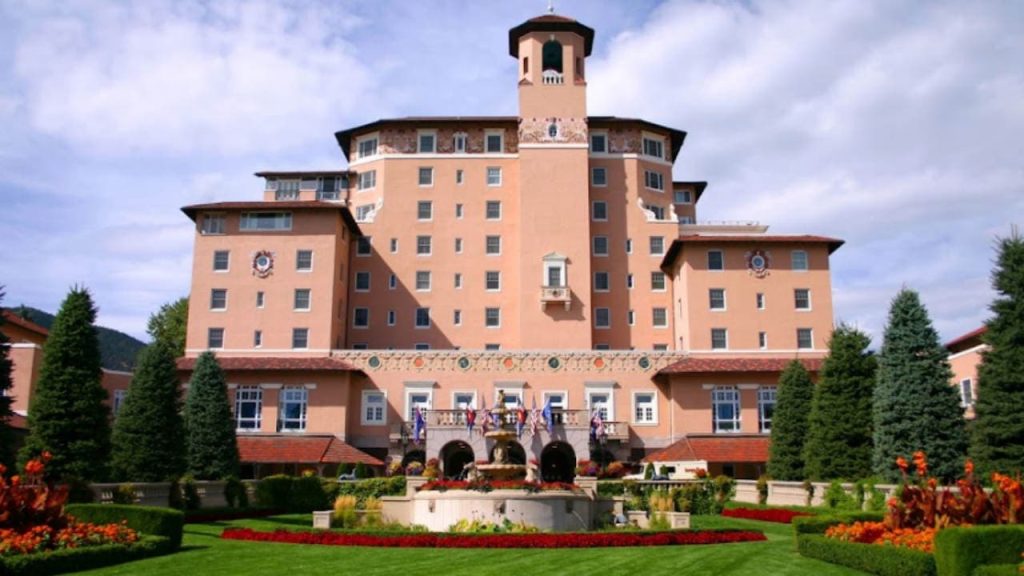 This sprawling five-star hotel has a lot to offer for anyone seeking a relaxing and indulgent getaway. But along with the golf course, spa, and nearby zoo, there's one feature you won't find in any brochure. Staff and guests alike have reported the presence of a woman, often in the penthouse where Julie Penrose, co-founder of the property once lived.
While not confirmed, Penrose's death is said to have been surrounded by a strange occurrence in which she went missing and was later found, confused and shaking in the woods nearby with no memory of how she got there. She passed away a week later, and perhaps her spirit remains, watching over the property and seeking answers about her own mysterious death.
You might also be interested in visiting these ghost towns in Colorado.
4. Highlands Ranch Mansion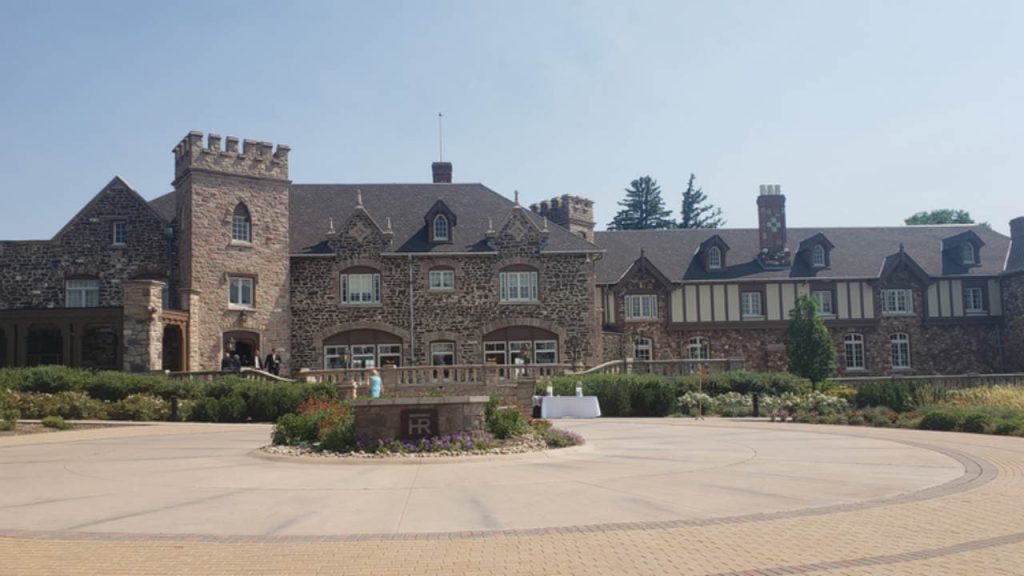 This sprawling stone mansion built in 1891 is often rented for weddings and events due to its impressive structural beauty and picturesque prairie views. But it's also a historic property and more or less a museum, with a bit of paranormal activity sprinkled in.
The ghost of Julia Kistler – daughter of F. Kistler, who bought the property in 1926 – is said to haunt the home, with visitors and staff alike reporting hearing a woman's sobs, seeing a silhouette figure moving about when the mansion was known to be vacant, and lights sporadically turning on and off.
5. Central City Masonic Cemetery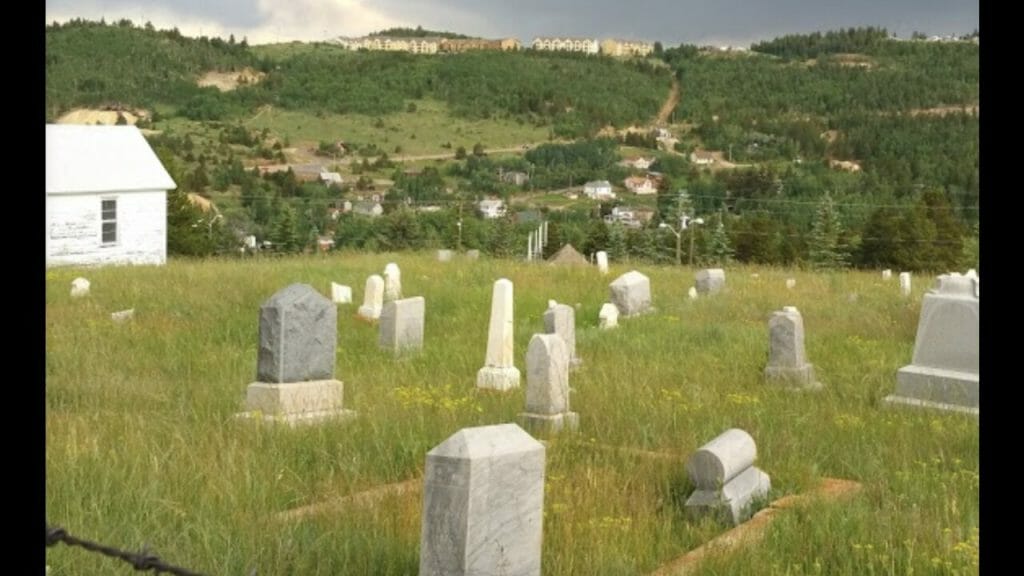 There's a woman in black who twice a year appears in this cemetery in Central city. Known as the "Columbine Lady," she comes to visit the grave of John Cameron, a prominent former resident of Central City who died in 1884.
Some believe she is his fiancée, appearing to leave flowers for her lost love on November 1st, the anniversary of Cameron's death, and April 5th, a date for which the significance remains a mystery, much like the woman herself.
6. The Patterson Inn
Let's clarify one thing: the Patterson Inn is labeled by current owner Chris Chiari as a "spirited" (not haunted) hotel. Meaning, you don't have to fear any bodily harm via ghostly encounters. You should expect, however, to be followed up the stairs by the ghost of Tulleen Sudan, who committed suicide in the hotel in the 1950s.
Also, you might see the lights turn on in your room in the middle of the night, hear a baby crying in the basement, or feel the presence of original owner Thomas Patterson in his study. No matter what, there's a really good chance you might experience some kind of paranormal activity, whether you're hanging out for a few hours or staying from night until breakfast the next morning.
Need more scary places? Visit one of these cemeteries in Colorado.
7. Hotel Colorado
Originally built as a hotel in 1893, the massive space served as that, plus a hospital, a prison, a temporary White House, and an alleged crematorium. Over 6,500 patients passed through what was called the US Naval Convalescent Hospital between 1943 and 1946, serving Navy soldiers from WWII and also holding prisoners in its basement "brig".
In fact, many ghostly encounters are being credited to those who died during this time. But there are quite a few reported ghost sightings of past hotel residents, mysterious women, and even the hotel's founder, Walter Devereaux, mixed with your standard haunting fare of wacky lights, ominous sounds, and unexplained phenomena.
8. Hotel Jerome
In addition to being a breathtaking luxury hotel in one of the most sought-after mountain towns in the world, Hotel Jerome also has "particularly haunted" on its resume. There have been a ton of staff stories regarding mischievous ghosts – especially on the third floor – who play tricks and cause chaos, though there's one spirit that sends chills down people's spines without fail.
The young son of a family who stayed at the hotel in 1936 drowned in the pool shortly after arriving and ever since, the "water boy" has been seen by staff and hotel guests, soaking wet or shivering with a towel in the hallway, often leaving wet footprints behind.
9. St. Elmo Ghost Town
With relics from Colorado's mining past well intact, this ghost town is a popular destination for those looking to get a glimpse into the past. But as you explore the remaining buildings, including the previously bustling general store, stay alert: you might just get a peek at St. Elmo's most well known former (and possibly present) resident, Annabelle Stark.
The town was originally settled in 1878, and the Starks arrived in 1881 toting a young Annabelle along. The Stark children were kept quite isolated in the town, and despite having left at one point to marry, Annabelle mysteriously returned only a short time later and is now said to remain as the town's supernatural protector.
10. Stanley Hotel
This place managed to freak out Stephen King, the veritable king of scream, prompting the author to pen the book "The Shining" after a one night stay in the now infamous room 217.
Although the film version was not shot at the Stanley, a miniseries was filmed later. Both versions of the frightening tale play on a non-stop loop in the rooms. Built in 1909, there are over a century's worth of ghost stories lingering in the halls here, including King's sighting of ghostly children playing in the halls.
Ever since, guests have reported a variety of strange noises, unsettling presences, and even some mysterious figures caught on film. Chat with the staff if you get a chance to visit as many have their own close encounters, and they're more than happy to share.
As can be seen from the above list, there are many haunted places in Colorado which undoubtedly would scare us with their heart trembling abnormal activities. Don't miss the chance to visit these sites especially if you like scary things.