In several old houses, sites, and towns in Delaware, spirits, and ghouls are believed to prowl impatiently during the night. This is an excellent season for a trip to the darker aspects of pleasure.
Take a look at the list below for the best-haunted places in Delaware and seasonally frightening excursions.
1. John Dickinson House, Dover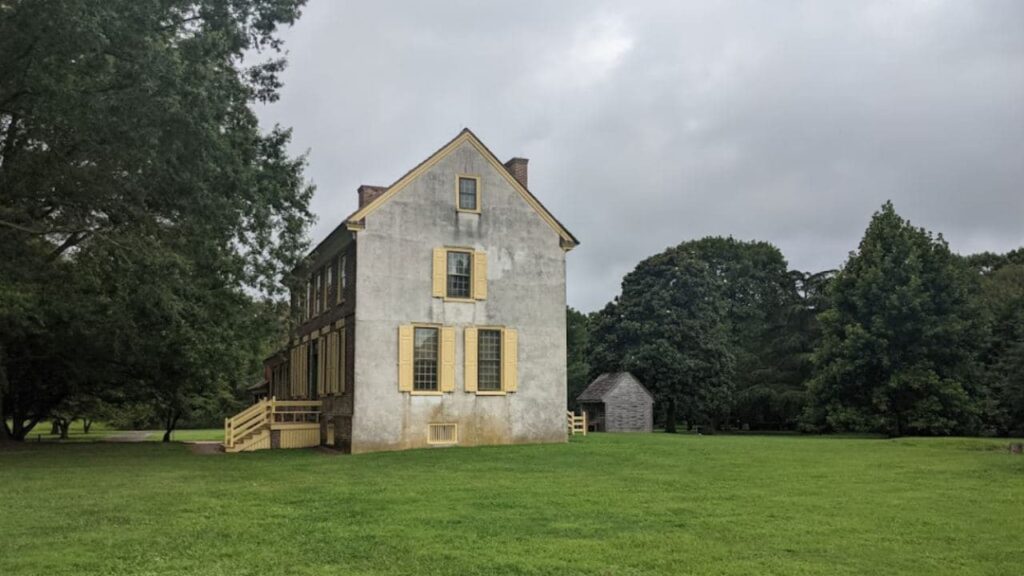 The Dickinson house is also known as Poplar Hall and is a famous haunted place in Delaware. It is situated on the John Dickinson Plantation in Dover, Delaware.
It was made in 1739 and but in 1804, the property was almost demolished in a fire. Visitors claim that John Dickinson haunts the house himself. Now this place is publicly open as a museum.
2. Old maggie's bridge, Seaford
Old maggie's bridge is one of the interesting and popular haunted places in Delaware. This maggie's bridge is situated on Route 78 in Seaford. A pregnant woman named maggie was killed in a fatal accident.
The most interesting part – if you stand on maggie's bridge and shout, 'Maggie, I have your baby.' You will suddenly hear a noisy crying sound of maggie searching for her baby.
3. The addy sea, Bethany
The addy sea is a beautiful place with amazing sea views. Also, it will give you a homely vibe. But the interesting fact is, it is also one of the extreme haunted places in Delaware.
This haunted house was made in 1902, and it was named after John M. Addy. Local people believed that three rooms of the 13 rooms were haunted and experienced paranormal activities.
4. Bellevue hall, Wilmington
Bellevue hall is considered one of the extreme haunted places in Delaware.
According to the staff members, the second and third floors of the Bellevue hall experienced the most paranormal activities such as moving chairs around, screaming, laughter or messing with electricity.
What about the haunted recreation? Check out these haunted houses in Delaware.
5. Cape henlopen state park, Lewes
Cape Henlopen state park is located near the Delaware town of Lewes. It is, nonetheless, rumored to be a haunted location.
Nevertheless, it provides several leisure opportunities such as trekking, kayaking, riding, camping, and other activities.
6. Christiana fire company station 12, Christiana
Locals believe that two ghosts – one evil and one kind ghost are haunting here. The kind of ghost is rarely seen. Nevertheless, it is said that when the evil spirit appears, the kind one is present there to stop the evil one.
Most of the witnesses said there is an ongoing battle between the wicked and kind spirits, and everyone can feel it when this battle happens.
Check out these ghost towns in Delaware.
7. Cat man's grave, long cemetery, Frankford
The cat man's burial narrative is connected to the long cemetery, recognized as Colonel Armwell Long Cemetery. Cat man was a cemetery guardian, according to legend. Although he has passed away, it is reported that he is still keeping watch over the graves even in death.
8. Fort Delaware, Delaware city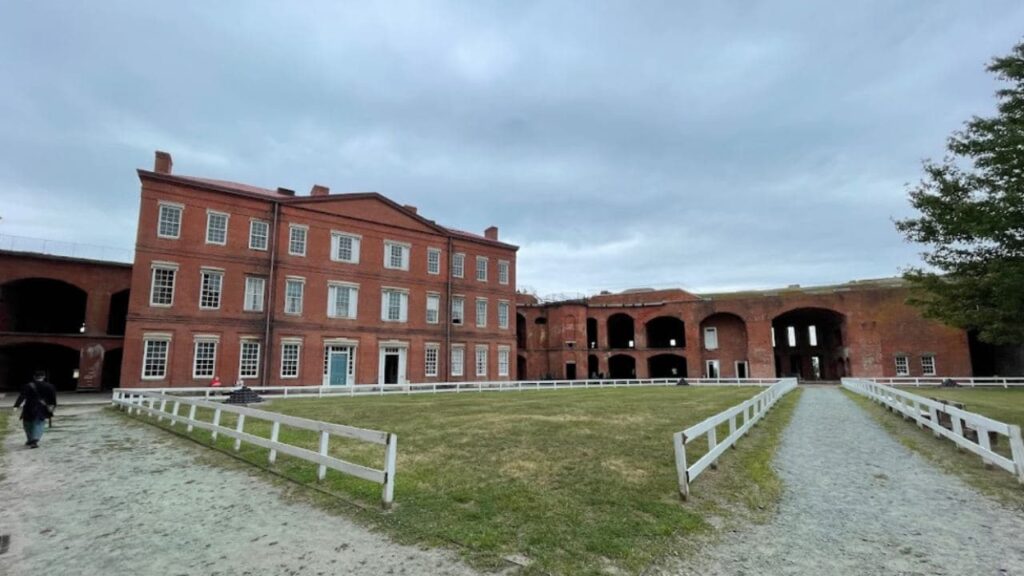 However, Fort Delaware is inactive, active in spiritual activities, and is one of the most haunted places. Many visitors say that they see shadow figures in the dungeon area.
9. Delaware governor's mansion, Dover
It is believed that the Delaware governor's mansion is the most haunted place in Delaware. It is also known as the Woodburn house. This building was built in 1970. In 1815, it was reported that ghost sighting first.
10. Smyrna museum, Smyrna
The Smyrna Museum was made in the 1790s. During the civil war, this property was used to recruit Union soldiers. With historical backgrounds, this building also has ghost stories and experienced paranormal activities such as moving objects, sudden noise, or voices.
11. Rockwood Museum
Built between 1851 and 1854, the Rockwood mansion was initially the retirement home of Joseph Shipley, a distinguished merchant banker who designed the house to resemble an English country estate. But as anyone who's seen it can attest, the ornate Gothic Revival architecture has all the makings of a classic haunted house—complete with a pet cemetery.
There is no lack of stuff that goes bumping in the dark in the state of Delaware. Maybe this is not unexpected given that the state is linked to several ancient buildings. The locations mentioned above are said to be haunted by bad spirits. The shiver you experience inside these locations may be the arrival of the demonic presence!