Having been brought up in Arkansas, I can tell you that the area isn't on many people's "bucket list" destinations. Although the Ozark Highlands and the Great Plains are popular tourist destinations, Arkansas still has a lot to offer to outdoor enthusiasts.
For adventure junkies, especially the ones looking for hiking places, you can explore some of the best hiking trails in Arkansas.
1. Whitaker Point Trail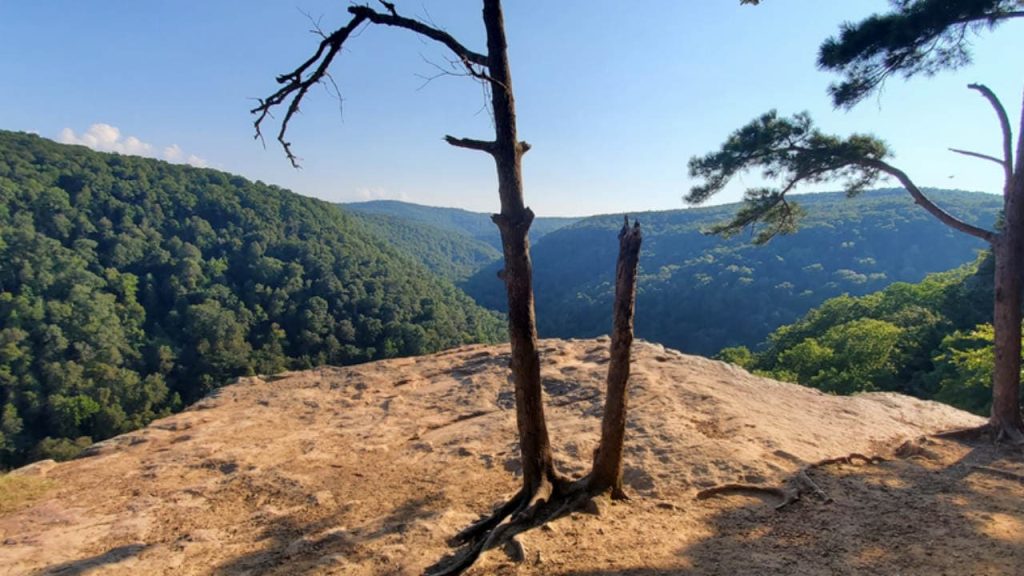 This three-mile trek brings you to one of Arkansas's most gorgeous and photographed hiking trails. Whitaker Point, commonly known as Hawksbill Rock, is a breathtakingly beautiful location that every Arkansan should see.
However, it's a long, brutal fall from this height of awe, so go with caution and perhaps leave the children at home.
2. Seven Hollows Trail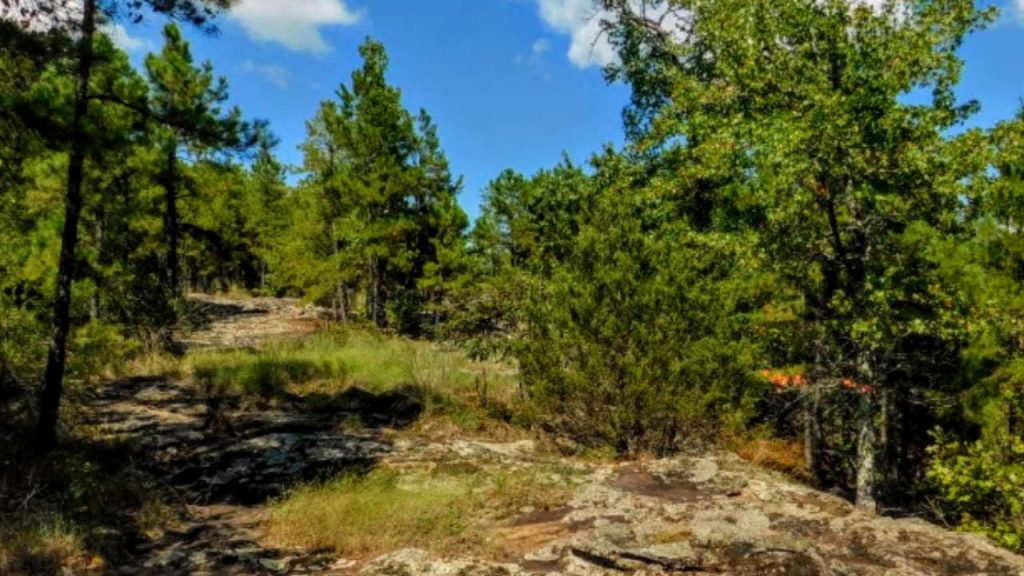 Seven Hollows Trail is ideal for those interested in ancient geology. This 4.5-mile walk will lead you through a succession of canyons with some of the state's most intriguing rock formations. Though the trail is somewhat challenging, it is well-traveled.
3. Slaughter Pen Trail
Although Devil's Den has many beautiful, well-maintained hiking trails in Arkansas, Slaughter Pen Trail is a must-see in this state park. This moderately challenging three-mile walk leads you past the park's earliest CCC facility & up to 300 feet in height to Slaughter Pen Trail, which offers a spectacular vista of Lee Creek Canyon.
You might also like to visit the best national parks in Arkansas.
4. Goat Trail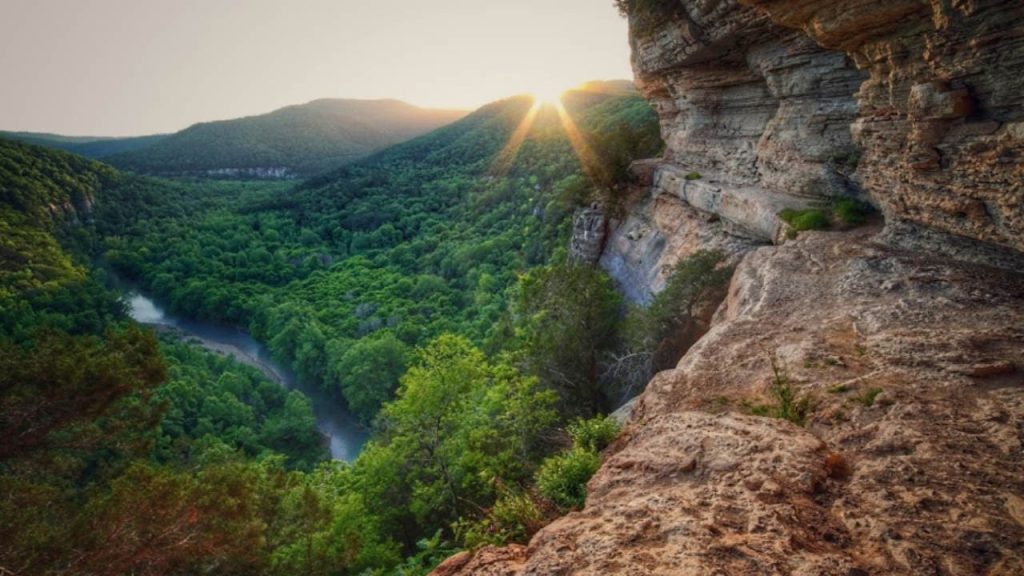 Sure, Big Bluff looks spectacular from the river, but can you imagine how stunning the river appears from the summit of Big Bluff?
You won't have to guess if you can handle Goat Trail since it leads you right up to the highest cliff in the region, where you can stare out over the river. This track, on the other hand, is very difficult. People have perished because of it.
5. Bayyari Park & Mountain Bike Trails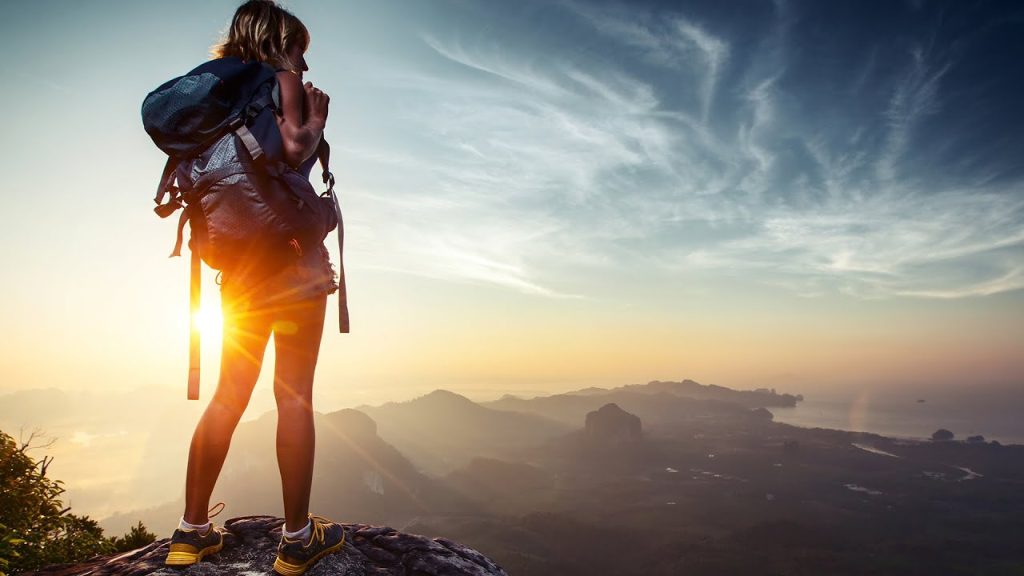 Located in Springdale, Bayyari Park & Mountain Bike Trails are one of the most renowned mountain bike trails in Arkansas. Not only does it provide you with challenging trails, but these trails also offer stunning mountainous views.
Furthermore, the bathrooms and playgrounds in this area are usually kept very clean. Besides biking, it is also a great place for hiking and picnicking.
6. Gateway Bridge Walking Biking Trail
Gateway Bridge Walking Biking Trail is one of the cleanest bike trails in Arkansas and is highly popular among the local residents of Little Rock, Arkansas.
If you are looking for a morning bike run or just a relaxing bike ride in the evening, then this is the perfect bike trail for you. Additionally, while enjoying a bike ride on such a clean trail, you can also enjoy the beautiful views of the river around the trail.
Make sure to check out these bike trails in Arkansas.
7. Lercher 15 Mountain Bike Trails
The route may be found near the Lercher 15 Mountain Bike Trails, located near Ponca. This trail is the most popular hiking trail in Arkansas in the Buffalo River area, and for a good reason.
You'll find the exquisite Eden Falls and some beautiful forested land along this trail. The Lost Valley Path is 2.3 miles in length, and if you don't want the track to be crowded, go on a weekday trek.
8. Ozark Highlands Trail
The Ozark Highland Trail is the best hiking trail in Arkansas for expert hikers. It stretches over 218 miles and runs through some of Arkansas' most rural and spectacular areas, like White Rock Mountain or the Buffalo State River.
9. Little Missouri Trail
Make sure you prepare ahead because the Little Missouri Trail is about 16 miles one way. This walk winds its way through a winding stairway area and provides amazing views of the Little Missouri River. Both Little Missouri Falls and the Albert Pike City Park provide trail access.
10. North Rim Trail
Welcome to Mount Magazine, Arkansas' highest peak. The North Rim Trail begins immediately west of the park entrance & winds its way through a pine forest and across multiple creeks to Cameron Bluff Viewing Drive. The path is fairly used and somewhat challenging at 2.2 miles.
11. Northwoods Trail
This 10.5-mile track is also better left to the professional hikers in Arkansas. This trail follows the mountains from north to south, rather than east to west.
It traverses eight peaks in Northwoods Trail. This is the trek for you if you want a track that gets you to work hard and rewards you with views of woodland and gorgeous vistas.
12. Hemmed-in-Hollow Trail
Hemmed-in-Hollow Track must be 2.5 to 4.9 miles long, depending on where you start. The shortest route is from Compton.
Hemmed-in-Hollow hiking trail in Arkansas, at 210 feet, is definitely worth the meandering mountain trek that descends 1400 feet to the magnificent vista. There's also the highest free-falling waterfall between the Rockies & Appalachia which awaits you after this trek.
I spent my childhood hiking across the state. The places that made it into my preferred areas include some hidden treasures and experiences that you absolutely cannot miss.