Travelers are consistently blown away by the state of Arkansas's numerous undiscovered treasures. This state is brimming with activities that are suitable for the whole family, locations that are perfect for a break with your significant other, and even new territories to discover.
As it's worth it to check out Arkansas's smaller towns, you should put on your hiking boots, get into your swimwear, and make plans to attend some of the state's most exciting and entertaining events.
Whether you're looking for a nature retreat or a bit of pampering and relaxation, one of these small towns in Arkansas could be just what you're looking for.
1. Hot Springs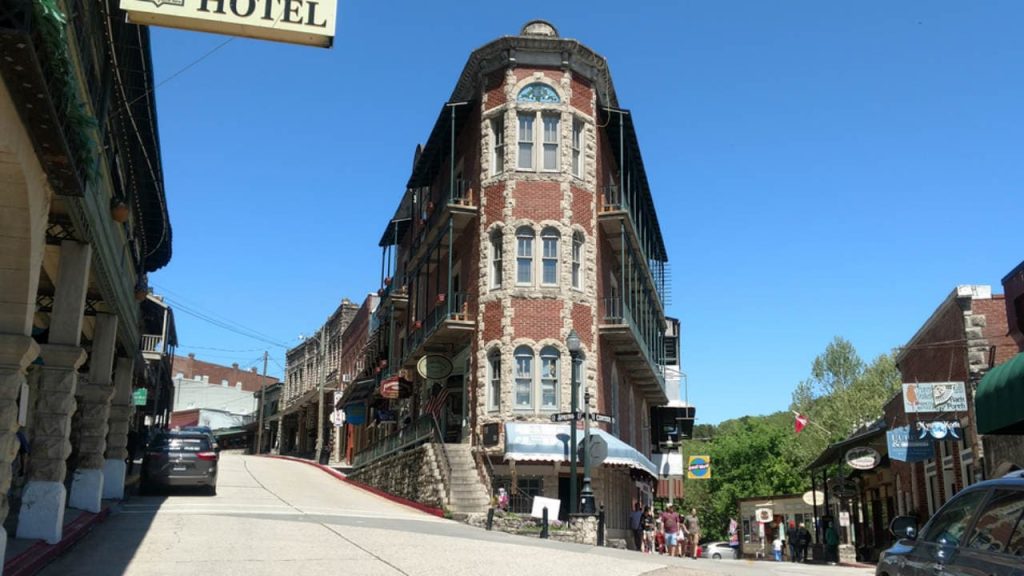 Living up to its namesake, Hot Springs is a discovery worth joyously shouting over. This is a beautiful small town in Arkansas with numerous outdoor attractions. Lake Leatherwood is popular among both tourists and locals as they come together to appreciate one of Mother Nature's finest feats.
Shimmering, cool waters await the patrons and ensure the perfect playground for a day of fun on the water. Hot Springs is also known as a beautiful historic town. With lots of original buildings kept pristine by the city, you can take a stroll through history without ever leaving the city.
2. Jasper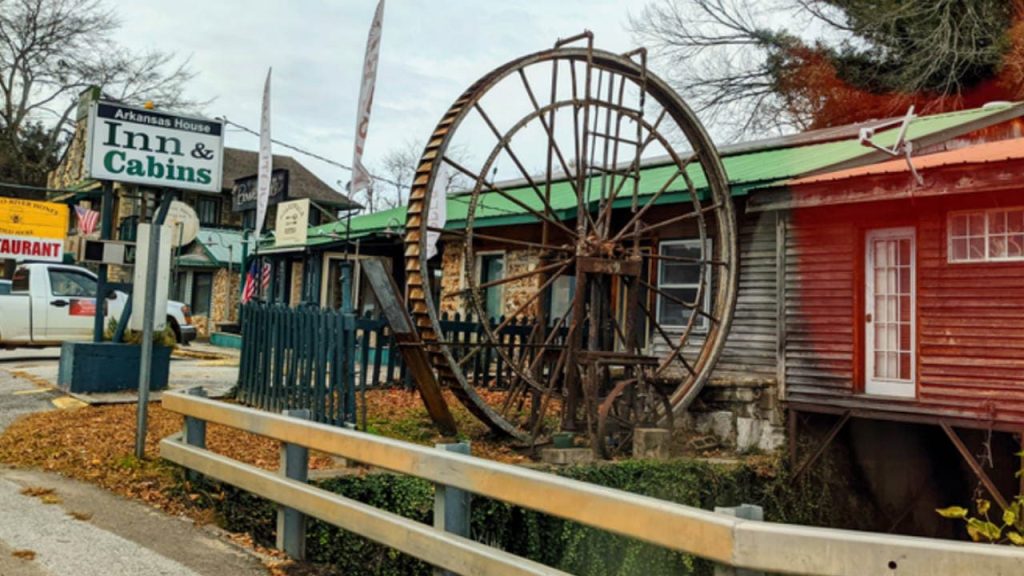 Quaint, quiet, and oh so charming, Jasper is a great place for your next vacation. A few miles out from the scenic Buffalo National River, Jasper is primarily known for its awe-inspiring views from its seat in the Ozark Mountains.
This is a great place to go for any adventurers looking for a new frontier to explore. Here, towering trees nestle winding paths and take travelers onto stunning lookouts that span for miles. Be sure to check out the iconic Arkansas Grand Canyon, which is a beautiful and calming hike with spectacular views at the top.
3. Springdale
While this is technically the fourth-biggest city in Arkansas, its small town charm comes from the surrounding areas. There are so many attractions that leave a big impression with half the crowds known to big cities.
Springdale is mainly known for its rich and fascinating history that is beautifully preserved and showcased in museums and sites. The Shiloh Museum of Ozark History is one of the most popular spots for local history and a necessary stop on any trip to the city.
If you're looking for something with a bit more sunshine and architecture, check out the Arkansas and Missouri Railroad that is actually still in operation! Moreover, the Arts Center of the Ozarks is another important stop on your trip to Springdale, which makes the visitors immersed in all the performing arts that make this city what it is.
You might also want to check out the best places to visit in Arkansas.
4. Siloam Springs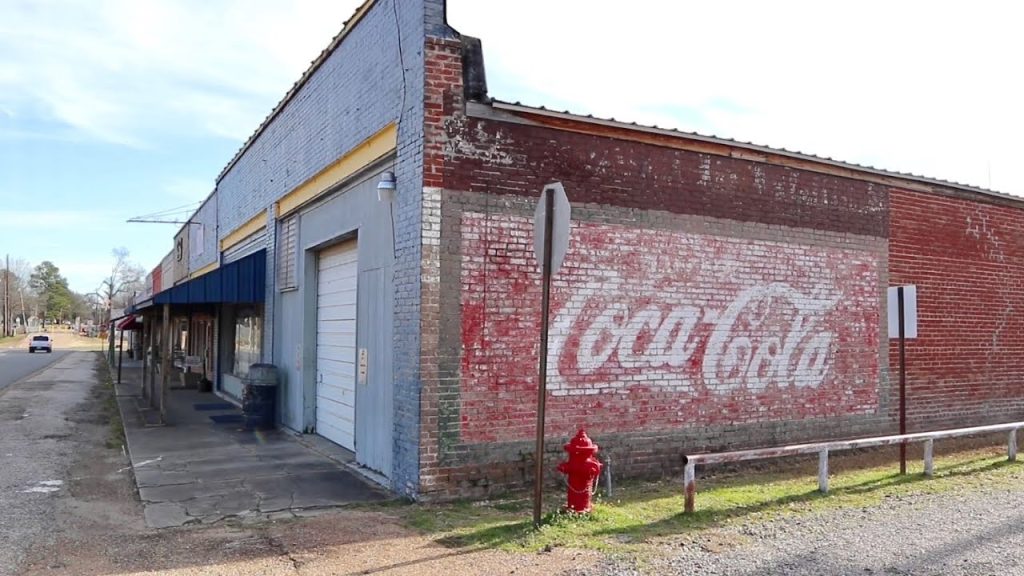 Just on the border of Oklahoma, Siloam Springs makes a big name for itself amongst the small-town community. This is a dazzling display of all things beautiful — from architecture to nature and back again.
Far from overcrowded and just on the right side of populated, Siloam Springs is a calming, fun, relaxing adventure. Small stores, delicious restaurants, and so much more await for the curious traveler here in Siloam Springs!
Moreover, Natural Falls State Park in Siloam Springs is something you'll not want to miss. With multiple waterfalls all gracefully moving into a beautiful pool of water, a hike here is nothing short of ethereal.
5. Russellville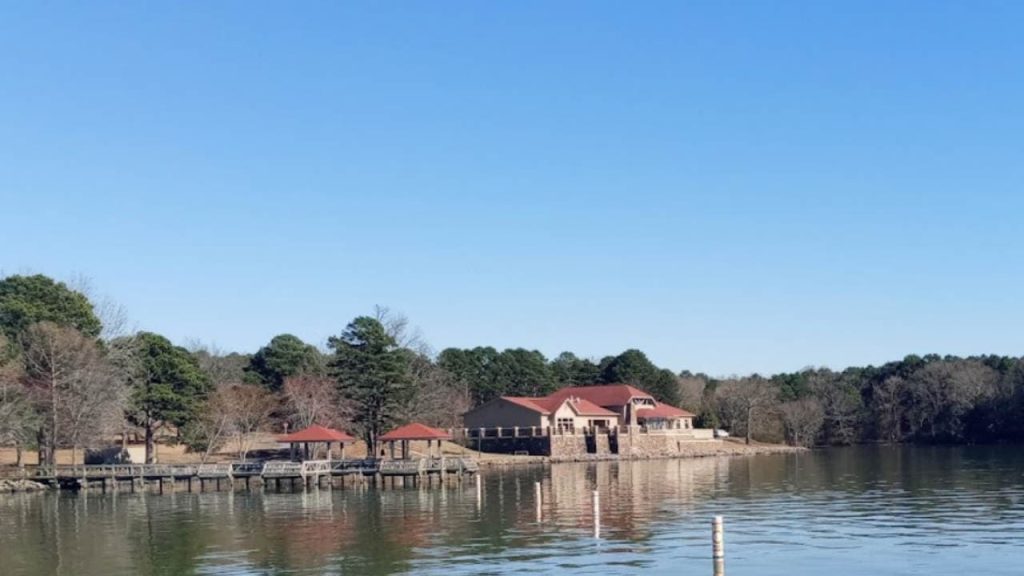 Cradled by both Lake Dardanelle and the Arkansas River, make a splash in your travels with Russellville! As a small town in Arkansas bordered by the water, one of your first stops has to be at the state parks.
Take a walk amongst the stunning green, yellow and reds that mark the forests here, and stop for a picnic lunch by the lake. If you are looking for something more secluded for your next hike, check out the Ozark – St. Francis National Forest. This dazzling, cozy forest view of everything makes Arkansas wildlife special.
And for any car aficionados, the Museum of Automobiles draws visitors in from around the country. This has a massive collection of vintage cars originally built in the 60s. And this museum resides on top of Petit Jean Mountain, meaning not only do you get a view of cars through the ages, but also of beautiful, stunning Arkansas.
6. Ozark
If the name was any indicator, this is one Arkansas stop that cannot be missed. Ozark is found alongside the Ozark Lock and Dam and features several small-town attractions perfect for your next trip.
If you're looking for a way to get active, stop by Byrd's Adventure Center for a whole wide world of fun! All in all, Ozark is an excellent choice for your next small-town getaway.
Make sure to visit the most beautiful places in Arkansas in your next vacation!
7. Bella Vista
With a name so gorgeous, it is no surprise Bella Vista is considered one of Arkansas' most beautiful small towns. Here, nature, architecture, and culture blend together to form one memorable city with a wide array of attractions.
Visiting either Tanyard Creek Nature Trail for a satisfying hike alongside a beautiful waterfall or biking the Back 40, a well-maintained trailhead perfect for the outdoorsy type, will give you opportunities to take in the breathtaking views of Bella Vista.
8. Paragould
Paragould is an ideal place to visit for anyone looking to slow things down a bit and enjoy the present. This place is home to several local eateries and unique shops that make staying here a true getaway. While visiting Paragould, some key attractions are located in the heart of nature.
If you're looking for a place to stretch your legs a bit more, then Lake Frierson State Park is for you. This is an excellent place for hiking, biking, strolling, wildlife-watching, and so much more!
9. Mena
Founded in 1896 with its roots in the railroad industry, Mena is a definite stop if you're looking for the most beautiful small towns in Arkansas. Marketed and well-known as a charming small town, Mena has some of the best hospitality around.
Everything here will be synonymous with comfort. Mena is also a great place to get a breath of fresh air! The Queen Wilhelmina State Park is known for gorgeous hiking grounds and well-maintained camping grounds that make your vacation a true getaway.
10. Monticello
Known as a cultural and academic hub in Arkansas, Monticello is an excellent choice for travelers looking for something different in their trips. There are plenty of college-aged attractions and a fairly lively bar scene for anybody who sees the sunset as an invitation.
The nightlife scene is one of the best looks into Arkansas bar culture, and this city is often the host of annual celebrations or events that bring fun to your front door. Moreover, parents, children, adults, and everything in between can enjoy the plethora of activities constantly available in this town.
11. Bella Vista
Bella Vista, a city located in the beautiful green lands of Benton County, is the perfect place to live in Arkansas for nature lovers. This city is home to some wonderful state parks and beautiful bike trails that offer stunning, scenic views. Moreover, Bella Vista also has enchanting forest cabins that are popular for summer vacation among locals and visitors.
12. Bentonville
Among the most other towns on this list, Bentonville is a bit of a bigger city in population. However, what makes Bentonville so special is its small-town corners.
There is so much to explore aside from the populated city center, for example, the Drennan Scott House, a historic museum dating all the way back to 1836, is a can't miss attraction without the stress of crowds. For fans of architecture, the King Opera House is another ideal attraction well worth the stop.
13. Texarkana
As you might have gathered from the name, this city borders Texas! Actually, Texarkana is a city split into two, with half residing on either end, but for this list, our attractions stop at the border.
Texarkana is another city that is well-known and loved by Arkansas, but here the small-town charms come in the loveliest of places. The Gateway Farmers Market is an excellent display of everything that makes this city what it is.
Homemade and made with love, this Farmer's Market is synonymous with small-town charm. For other small-town attractions, check out the unique Haunted Texarkana Ghost Tour or Captain Ron's Swamp Tours to get that scrapbook filled with incredible memories.
14. Harrison
Named after General Marcus LaRue Harrison, this Arkansas small-town is a great example of why small towns are some of the best getaways. There is so much adventure and fun to be had, from the Buffalo National River Park and all its trails to Triple Falls and its stunning waterfalls, and all the way underground to Mystic Caverns, where the caves and caverns are jaw-dropping beautiful.
What's especially lovely about Harrison is that none of these locations are significantly crowded or overbearing and that the city itself is relatively calm and cozy.
15. Rogers
There is so much to see and do here in Rogers, and all of it is coated in that warm southern comfort that truly makes any stay enjoyable. Pioneer Village is a popular go-to adventure in the city, where history and natural beauty blend and come alive to form an unforgettable experience.
And if we're talking beauty, then the Searcy Art Gallery absolutely deserves all the recognition. Not only is the architecture an ideal representation of all things Southern love, but the exhibits that frequent this stop will leave you in various stages of wonder, fascination, and satisfaction.
These are just a few of the known attractions; Rogers is all about searching! Find your next favorite adventure with the help of this stunning Arkansas small-town.
16. Eureka Springs
Northwest Arkansas's Ozark Mountains contain the city of Eureka Springs. It is well-known for the restored Victorian structures in its Historic District, including the Crescent Hotel, Basin Park Hotel, and Palace Bath House, all of which were constructed around the city's natural springs. The impressive wood and glass Thorncrown Chapel is located in the neighboring hills.
17. Heber Springs
The county seat and largest city in Cleburne County, Arkansas, is Heber Springs. In 2010, there were 7,165 people living there. Later, the town's name was changed to Heber Springs in memory of Max Frauenthal's doctor, a puzzling and somewhat arbitrary decision for this seaside community.
Boaters and hikers alike will find paradise in the natural landscapes and quaint communities that mark the state of Arkansas. There are some out-of-the-way towns that still have that special combination of small town charm and Southern hospitality that make them must-see destinations.