Numerous sites in Arkansas have been recognized as National Historic Landmarks by the United States because of their developmental or historical importance.
In addition to memorable courthouses, world-renowned wine vaults, and jaw-dropping archaeological places, Arkansas is home to many historical places.
If you are excited enough to know about some top historical sites in Arkansas, check out this list below.
1. Old Main, University of Arkansas, Fayetteville
The Old Main is the state's oldest structure and most magnificent historical monument, and it is located in downtown Little Rock. It is a beautiful specimen of architecture from the Second Empire period. It was constructed between the years 1873 and 1875.
John Mills Van Osdel, a Chicago-based architect, created this structure. Old Main was officially registered on the National Register of Historic Places in 1970.
2. Old State House, Little Rock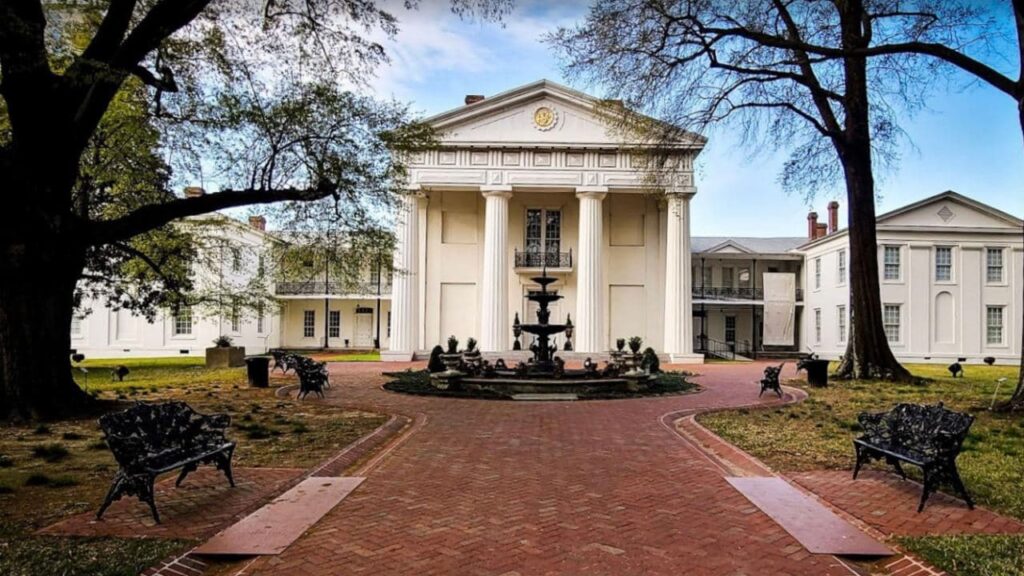 Construction of the Old State House started in 1833 and was completed in 1839. In 1911, it was decommissioned and replaced with the Arkansas State Capitol Building, which served as the Natural State's first state capitol building.
It offers a diverse selection of programming to appeal to a diverse audience. It also provides unique chances for school children, such as on-site visits, outreach initiatives, and a variety of other activities.
3. Judge Isaac C. Parker Federal Building and Courthouse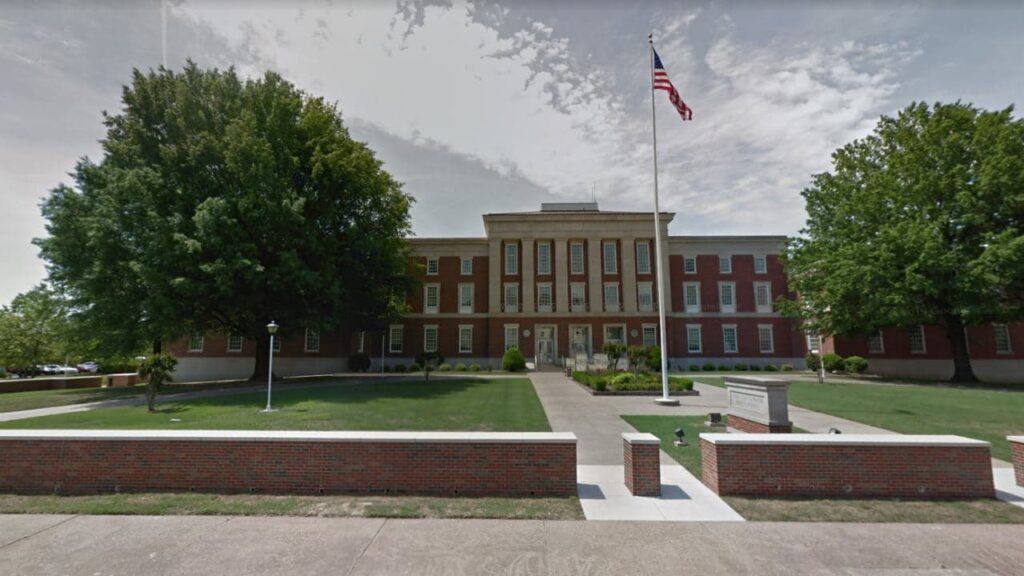 The Fort Smith United States Post Office and Courthouse was the name of the structure before it was given its present status as the Judge Isaac C. Parker Federal Building and Courthouse.
This structure, constructed in 1937, is located at the intersection of South Sixth Street and Rogers Avenue in Arkansas.
You might also like to visit these national parks in Arkansas.
4. State Line Marker, near Mena
It establishes a historical border between the states of Arkansas and Oklahoma. It is located in the vicinity of Mena, Arkansas. It became a historic landmark in 1976.
5. Camden Expedition Sites
There are many historical sites in Arkansas, including Camden Expedition Sites. It is a National Historic Landmark that includes eight historical locations where the Camden expedition occurred during the American Civil War.
Historical sites like this one are a great choice for history enthusiasts looking for a superb sightseeing experience.
6. Central High School Historic Neighborhood District, Little Rock
Suppose you do not want to memorize the history books and explore to get a piece of better knowledge. In that case, you should visit the Central High School Historic Neighborhood District.
Dr. Martin Luther King, Jr. set this historic site's boundaries. With the most notable structure, this site was added to the National Register of Historic Places. It is situated in Little Rock, Arkansas consisting in the area nearby Little Rock Central High School.
7. Bonneville House, Fort Smith
This historic house was built in 1968. It was made by the name of United States Army General Benjamin Louis Eulalie de Bonneville. It is a two-story building with a brick structure design.
Recently, this historic site has been used as a favorite gathering place for any special events. This beautiful landmark site adds an aesthetic backdrop for your weddings, birthdays, receptions, anniversaries, get-together parties, showers, or business meetings.
Don't forget to check out the most beautiful places in Arkansas.
8. Toltec Mounds Archaeological State Park, Lonoke County near Scott
This historic national monument property is about 100 acres in size. It is one of the most impressive and expansive iconic locations in the state of Arkansas. It received Historic Landmark designation in 1973.
9. Wiederkehr Wine Cellar, Franklin County near Altus
The site was created by Johannes Andreas Wiederkehr, who was also its creator. Following his emigration from Switzerland, he began digging the wine cellar.
It became a national landmark when it was placed at the National Register of Historic Places in 1977. The Wiederkehr Wine Cellar is becoming a popular destination for diners interested in European and Swiss cuisine.
10. Bathhouse Row, Hot Springs
The Bathhouse Row comprises eight bathhouse structures, which are referred to the name. The construction of these eight bathhouse structures took place between 1892 and 1923. It was designated a historic monument by the National Register of Historic Places in 1974.
This site has also been up to as a candidate for the National Register of Historic Places. It is well-known for the therapeutic properties of its waters. Natural hot springs, which may also be discovered on the property, have been utilized since prehistoric times.
11. Van Buren Historic District, Van Buren
A total of eight historic buildings make up this historical site's eight blocks. It is recognized to be one of the oldest structures in the neighborhood. It contains antique stores, art galleries, historical sites, and other things to pique the interest of tourists.
12. Headquarters House, Fayetteville
Colonel Tebbetts's place is another name for this location. Since its beginnings, it has been included in the National Register of Historic Places. We're talking about a historic home museum here. It provides group excursions as well as live historical shows. However, to use these amenities, you must make an appointment.
13. Shiloh Historic District, Springdale
Shiloh Historic District is a historic district in the city of Springdale in the state of Arkansas. It is made up of 12 locations, 18 buildings, and ancient roadways and pathways.
1978 saw Springdale create the Shiloh Historic Site; 1978 saw the start of the appeal system; 1991 saw the annexation of land along Main Road that had previously been part of the neighborhood. This all happened after the district had been formally formed.
14. Parkin Archaeological State Park, Parkin
Parkin Archaeological State Park is located in the town of Parkin in the state of Arkansas. The Parkin Indian Mounds are another name for this location.
A historic site in the city of Parkin may be found here. In the early days of its existence, it was included on the National Register of Historic Places and got selected for National Historic Landmark.
15. Lester and Haltom No. 1 Well Site, Ouachita County near Stephens
Located in Ouachita County near Stephens, Arkansas, the Lester and Haltom No. 1 Well Site is a historical site that dates back to the late 1800s.
In 1920, this location was the site of the state's first oil discovery. On April 14, 1920, the reservoir at this location exploded after just a few months of operation. Since the reservoir had run short of oil and was no longer economically viable, it got closed down.
16. Crater of Diamonds State Park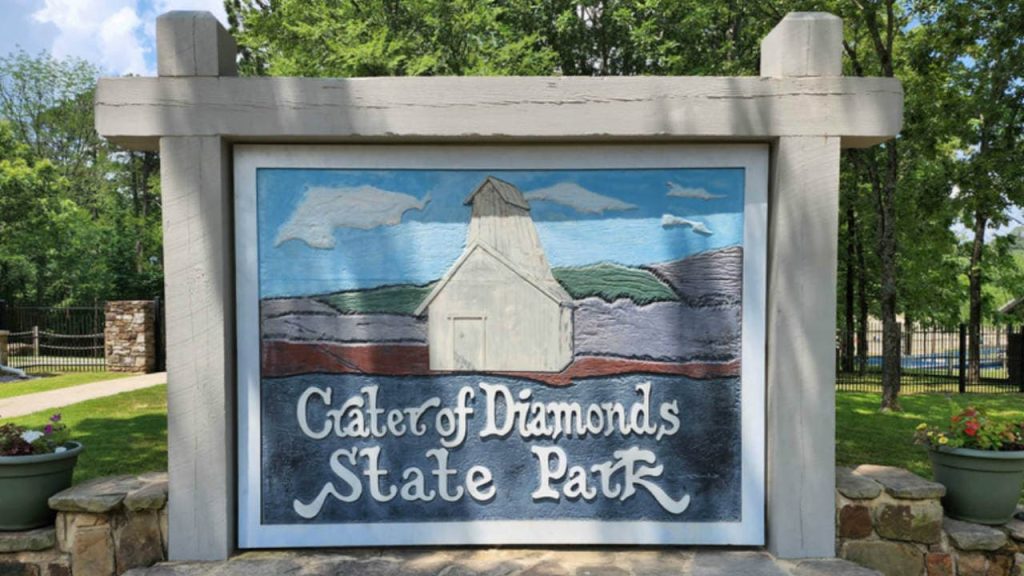 In Arkansas, the diverse state parks are a great aspect and one of the most beautiful ones is Crater of Diamonds State Park. It is a source of producing diamonds that are extracted from their natural volcanic source. With land of 37 acres, the park has trails, swimming pools and new developments for visitors to experience an enjoyable visit.
17. Thorncrown Chapel
Thorncrown Chapel is situated in the town of Eureka Springs, Arkansas. Although it holds religious value, it has become a significant landmark in Arkansas. It has the structure that follows a non-denominational sacred space for meditation and not for religious holdings. Interestingly, this chapel has been listed as a structure on the National Register of Historic Places.
Arkansas offers attractive little towns and urban areas that serve as excellent entry points into the state's unusual history. The living heritage landmarks at the cultural destination will take visitors back in time to some of history's most pivotal events. To finish off your Arkansas explorations, don't miss these must-see historical attractions.