Unlike the eastern neighbors, Idaho's terrain and historical sites tell a fascinating tale about the state's colonial history. After all, when Dr. Martin Luther King, Jr. said that, "We are not makers of history; we are made by history," there must be a reason behind it.
You may learn everything about Idaho's background in books, but there are hundreds of historical sites strewn around the state that let you go back in time and relive what it was like to live in the state at that time.
So, here are the top historical sites in Idaho you shouldn't miss; whether you're planning a lengthy outdoor vacation or just want to learn the history of the Gem State.
1. Nampa Train Depot
Nampa Train Depot, the best historical site in Idaho, previously a station on the historic Oregon Short Line, is a magnificently preserved railroad terminal. The Oregon Short Line bypassed Boise 110 years ago, and the city of Nampa was constructed around it, transforming the already flourishing valley into the metropolis that we see today.
2. USS Hawkbill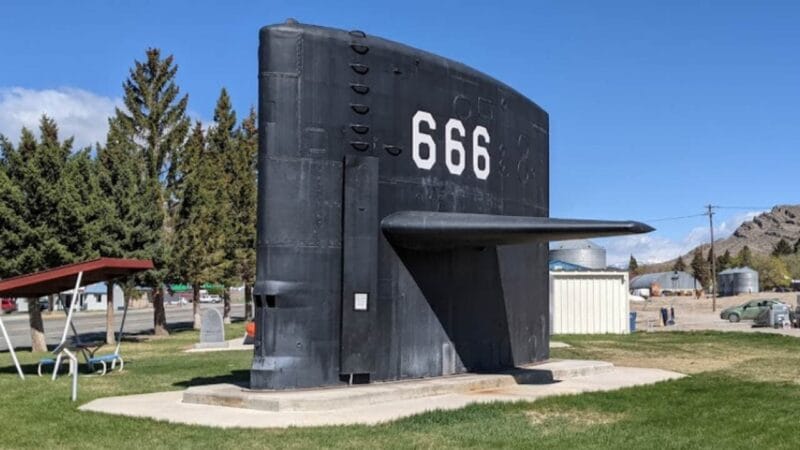 After serving in Washington, Hawaii, South Korea, Japan, and other countries, this former attack submarine was decommissioned in 2000 and now rests at Arco, Idaho. This "submarine in the desert" was dedicated in honor of Arco, a town in northern Mexico, which was celebrating its Atomic Days in 2010.
In addition, nuclear submarine propulsion originated in Idaho, making the marking a fitting one for the region. When you're in the region, be sure to stop by the Atomic Museum and the submarine as well.
3. Bear River Massacre Historical Site
Some of Idaho's bloodiest moments in history occurred when European settlers swept into the state in quest of land, money, and adventure and clashed with the state's indigenous people. Although Preston's Bear River Massacre of 1863 doesn't seem terrifying now, it was the biggest single killing of Native Americans in American history.
There is a monument, multiple inscriptions documenting the horrible circumstances that led to the murder at the site, and a magnificent tree nearby where tourists frequently put little artifacts and memorials in memory of the hundreds of Shoshoni who were killed. Every year, the tribe meets here to remember their deceased members.
Check out these famous landmarks in Idaho.
4. Idaho Veterans Cemetery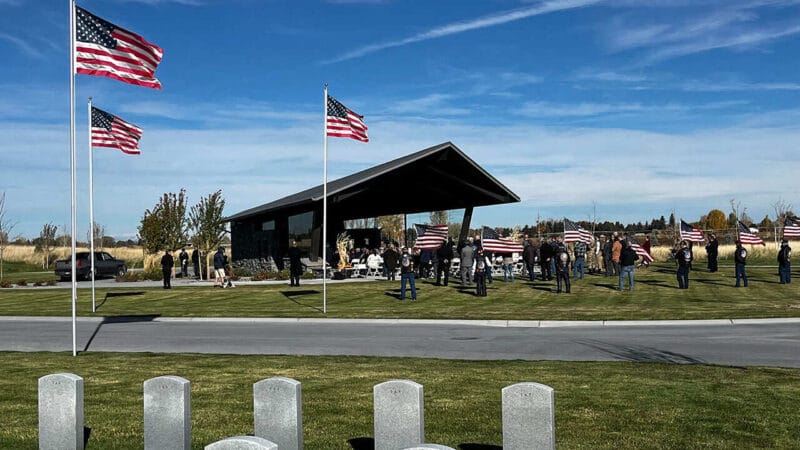 At this Boise cemetery, flags of the United States of America flutter nonstop in honor of the servicemen and women who have given their lives in the line of duty. You may pay tribute to those who have served and learn about their accomplishments amid the lush Boise foothills.
5. Idaho State Capitol
With its classical style and political theme, Idaho's capitol building is remarkable in the sense that it was constructed from locally-sourced sandstone rather than imported materials from elsewhere. The central dome rises over 200 feet, while the marble interior stretches below the illuminated oculus.
In addition, this historic structure is the only one in America that is heated by geothermal power. There's also a six-foot gold eagle which adorns the top.
6. Birch Creek/Nicholia Charcoal Kilns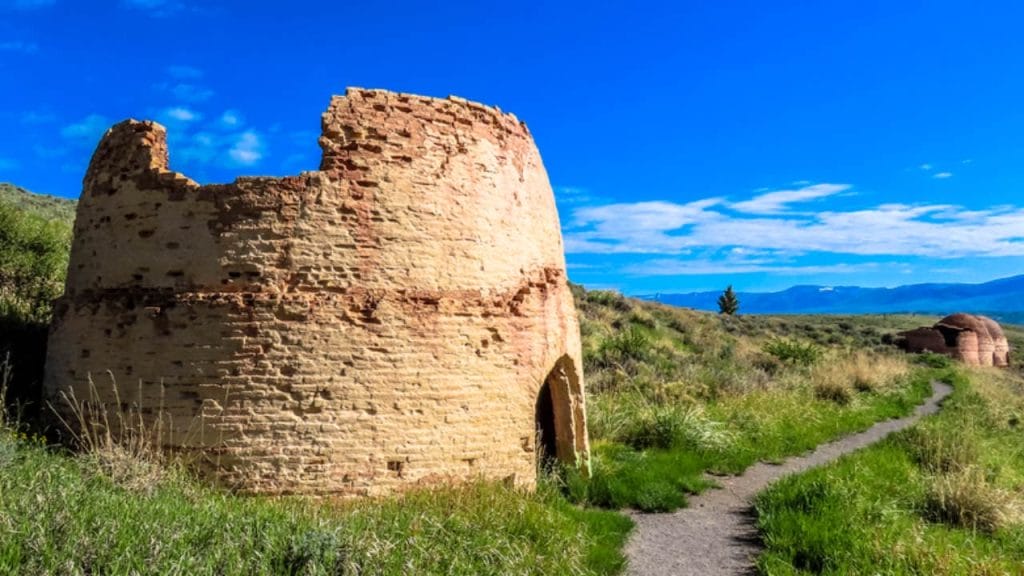 Located near Leadore, these beehive-shaped kilns are an essential element of the smelting and mining process. When you look across the valley to where Nicholia once stood, you get a sense of just how much effort it took to prepare the charcoal for the mine.
Now, only the remnants of four out of the original sixteen can be found which were resized to their initial proportions of 20 feet high and 20 feet wide to ensure their safety in 2000. Though there are more kilns in Idaho, these are the best-preserved ones.
Take a look at these major cemeteries in Idaho.
7. Wallace
Listed on the National Register of Historic Places, Wallace, Idaho, may seem like an odd choice for a historic site, but there's a solid reason for it. There are several museums, ancient buildings, and a distinct personality in this mining and logging town. Make time to see the Oasis Bordello, the District Mining Museum, or Wallace's distinctive historic staircase as well.
8. Sacajawea Interpretive, Cultural & Educational Center
Located in the Lemhi River Valley, Salmon is called the birthplace of Sacajawea and the Sacajawea Interpretive Center is also located here. The Center, which has a charming garden and various engagement exhibits for children and adults, will also teach you all the things you need to know about Sacajawea's involvement in the Lewis and Clark's Corps of Discovery.
9. Johnny Sack Cabin
Johnny Sack and his legendary cabin aren't included in any Idaho history books, although they've been there for more than 80 years. Small-built German immigrant Johnny Sack constructed his own cottage from scratch.
He used modern techniques to keep the bark on the woods and produced distinct textures in the furniture, lighting, and even the walls. It took him a total of three years to construct the cabin.
10. Fort Hall Replica
One of the most important points on the Oregon Trail, Fort Hall was formerly a tiny fur-trading station located near the Snake River in 1834. While the actual fort was abandoned more than a century ago, Pocatello's recreation of it resurrects the era and provides learning services for students and the public.
11. Old Idaho Penitentiary
The Old Idaho Penitentiary, an amazing historical site in Idaho, was constructed in 1870 and is one of only four territorial jails that are publicly available. The location saw escapes, riots, and the consequences of Boise's shift from the "wild west" to a 20th – century country's capital throughout its 101 years of service.
The Idaho State Penitentiary was forced to shut down in 1973. At the Old Idaho Penitentiary, which is accessible throughout the year, guests have the opportunity to see the gallows, isolation, and cell blocks. Visit the Old Penitentiary now and experience its amazing history of dramatic escapes, controversies, and killings.
These historical sites in Idaho are proof of the state's long and rich history. So make sure you check out at least a few of these must-see attractions while visiting the Gem State.