Idaho is a northwestern state in the United States, renowned for its mountainous terrain, massive wetlands, protected wildlife areas, national and state parks and lakes. Actually, there are few states in the country that can rival Idaho's tranquil, natural environment and stunning lakes.
In Idaho, the lakes serve a lot more purpose than just sightseeing. Around the lakes in Idaho, you can enjoy recreational activities like boating and fishing. Moreover, some lakes in Idaho are so massive, you can even use them for transportation as well.
So, the best lakes in Idaho are listed below.
1. Bear Lake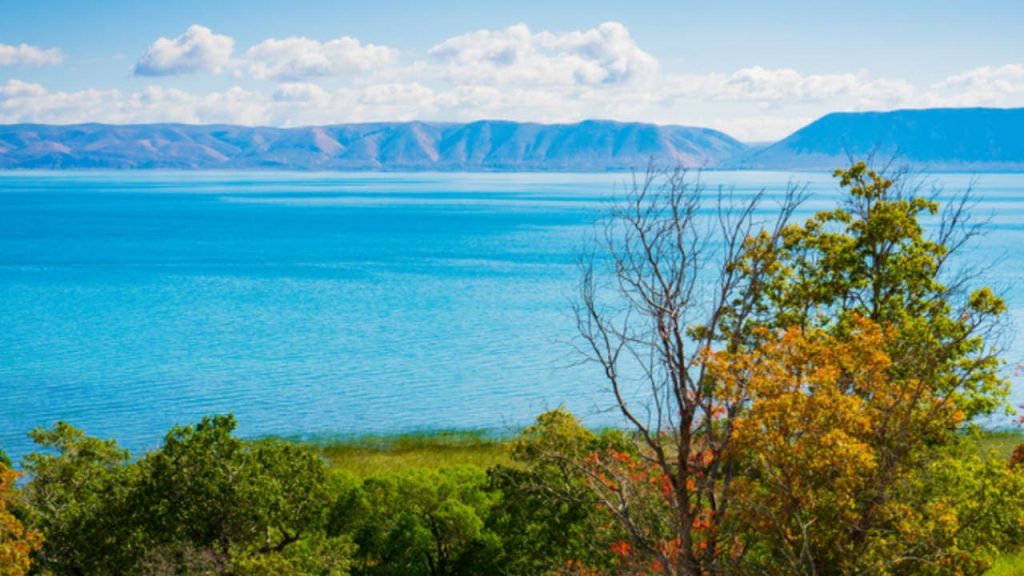 Bear Lake, a well-known lake in Idaho, spanning the boundary between Idaho and Utah, is known as the Caribbean of the Rockies due to its unique blue-greenish-colored water. Both coastlines of Bear Lake, which has one part in Idaho and another in Utah, offer a wealth of year-round recreational options.
2. Redfish Lake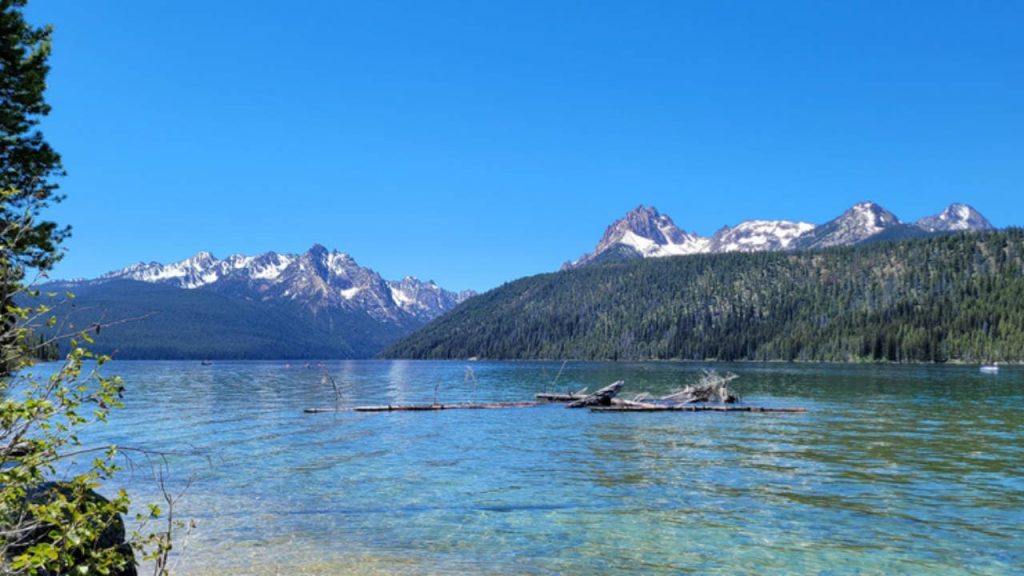 At the headwaters of the city's famous Salmon River, Redfish Lake, are a crucial part of the salmon spawning cycle in that area. Every year, hundreds and hundreds of salmon are released in this lake from the adjacent Sawtooth Fish Hatchery. To assist guests in landing a big fish, the region offers both public fishing sites and neighborhood fly-fishing services.
3. Priest Lake
Known as "Idaho's Crown Jewel", Priest Lake is one of the most beautiful lakes in Idaho. It is one of the most-visited lakes and is situated in the northernmost part of the state's frontier, close to the Canadian border. Priest Lake is flanked by many luxurious hotels, which range from budget-friendly cabins to five-star hotels with breathtaking views.
These are the tallest mountains in Idaho.
4. Lake Coeur d'Alene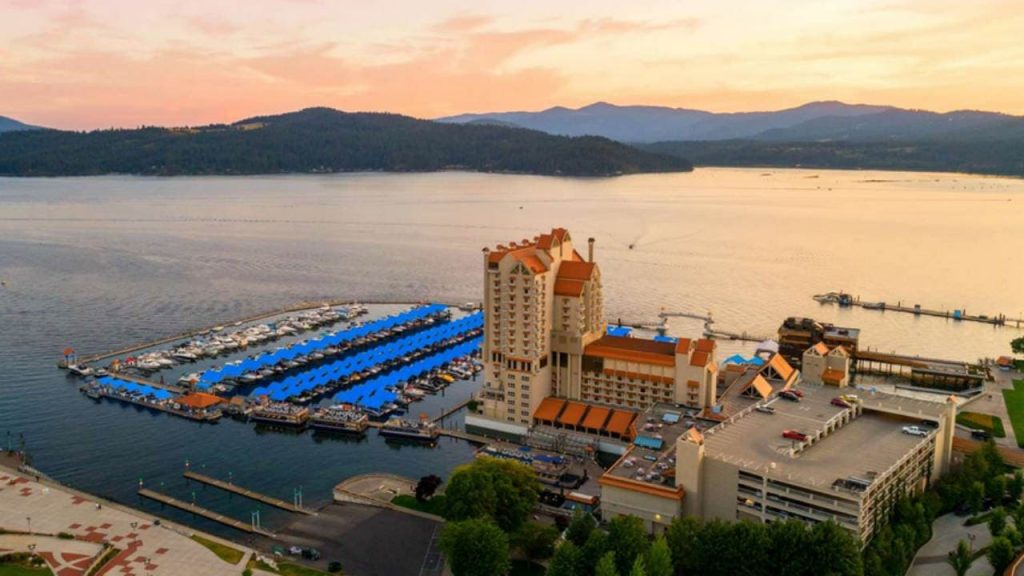 Lake Coeur d'Alene is a natural water body that is also a perfect location for boating, fishing, and touring open areas around the shoreline. The lake serves as the backdrop to the picturesque city of Coeur d'Alene. So, Lake Coeur d'Alene is also commonly visited by tourists visiting the city through the lakeside beach or the large city park.
5. Lake Pend Oreille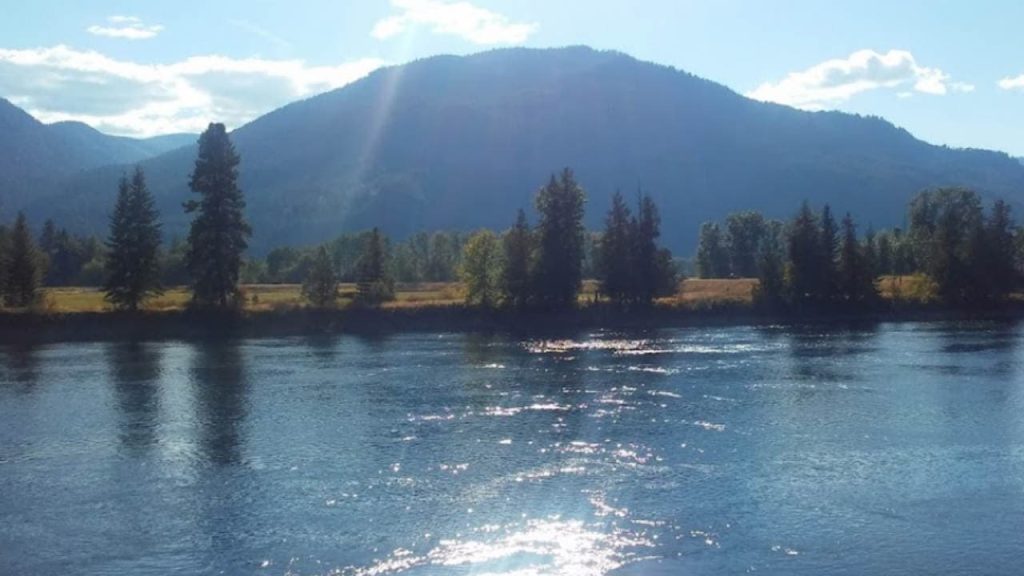 Lake Pend Oreille is the biggest lake in Idaho, spanning across 111 miles of stunning shoreline. Moreover, it is also the deepest lake in Idaho and has a maximum depth of around 1,100 feet. This well-liked lake close to Sandpoint is buzzing with amenities and is surrounded by breathtaking Rocky Mountain peaks on all sides.
6. Lake Cascade
Lake Cascade, a sizable artificial lake that is famous for boating, camping, and fishing, is located just 90 miles north of the town of Boise. With 86 miles of incredible shoreline, Lake Cascade's state park has over hundreds of campsites dispersed among various campgrounds. Even though it's a man-made lake, it is still one of the most scenic lakes in Idaho.
Have a lovely vacation in anyone of these stunning lake resorts in Idaho.
7. Lake Lowell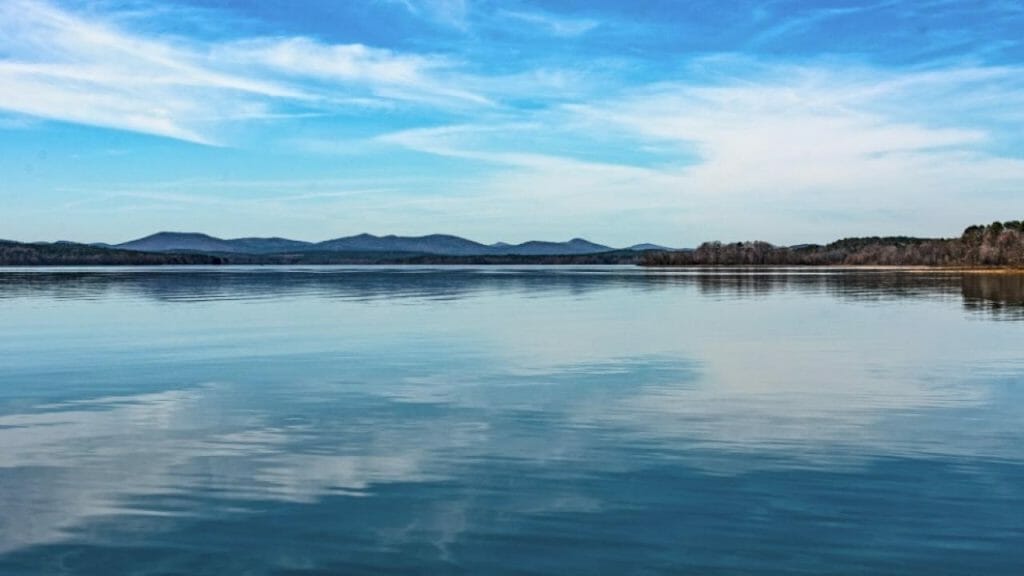 Lake Lowell, a superb setting to view wildlife, is situated in Canyon County. At this lake, migrating birds are quite easy to view, and nature photography has grown in popularity around the lake. The lake spans a staggering 9,000 acres and has both motorized and non-motorized boats.
8. Stanley Lake
It is one of Idaho's most picturesque lakes, and is located just across from Stanley in the Sawtooth National Forest. Park your RVs close to the Stanley Lake Campground to enjoy the tranquil Stanley Lake, which has the imposing McGowan Peak commanding its backdrop.
9. Lake Cleveland
Lake Cleveland is a very well-known lake in southern Idaho, which is close to the Utah border. It sits at an elevation of more than 8,000 feet above the sky level, making it one of the highest situated water bodies in Idaho. As Lake Cleveland is a portion of the Sawtooth National Forest, it also allows you to enjoy its beauty from the park itself.
10. Payette Lake
Payette Lake is a unique glacier-carved lake near the town of McCall in Idaho. It is well-known for providing a picturesque escape for people looking for a peaceful holiday.
This lake is an attractive location for boating and unwinding on sandy beaches, much like the close-by glittering shoreline of Cascade Lake. Furthermore, several hiking routes, campgrounds, and picnic areas can be found around the lake.
11. Alice Lake
Idaho's Alice Lake, a very well-known hiking and backpacking lake, lies tucked beneath the jagged mountain peaks in Sawtooth National Forest. It has a challenging 6.9-mile hike with some creek crossings and elevates up to 1,600 feet above sea level.
12. Henrys Lake
Henrys Lake is indeed a hotspot for fishing, as well as high mountain adventures. It is located in the northeastern part of Idaho close to the Montana border. Boating, fish processing facilities and a recreational beach are among the visitor amenities provided by the park near Henrys Lake. Moreover, there are around 80 campsites around this lake.
13. Alturas Lake
Alturas Lake, located in Blaine County, is a massive lake along the Sawtooth National Recreation Area, and is close to Redfish Lake. The majority of recreational boating activities are common on this lake, however jet skis are not permitted here.
14. Palisades Reservoir
Palisades Reservoir, which spans the border between Wyoming and Idaho, offers a very well-known man-made lake close to Idaho Falls. This enormous water body includes many open access spots within the Caribou-Targhee National Forest for visitors to enjoy recreational activities like boating and fishing.
Idaho is home to some stunning lakes that are perfect for wildlife viewing, boating and relaxing. The lakes mentioned above are all excellent in terms of offering scenic views and tranquil surroundings. Moreover, there are some on this list which also offer motorized boating services as well.