Idaho is a perfect blend of Western American culture, rich heritage, stunning natural sites and friendly communities. It has coastal cities, suburban neighborhoods, rural villages and other unique types of living areas.
Idaho might not have the glamour of Florida or California, and it might not be larger than life like Texas, but it blends cultures and communities in a fascinating way. This alongside Idaho's awe-inspiring natural tourist spots, makes this state a must-visit destination in the United States.
So, the most fascinating tourist attractions in Idaho are listed below.
1. Yellowstone National Park
Not only is Yellowstone National Park the most visited recreation area in Idaho, but it's also one of the most beautiful monuments. Its area is over 3,500 square miles, and it is located in a volcanic activity zone, which explains why the area is home to spectacular thermal baths and stunning fountains. Yellowstone's extra aesthetic characteristics include steep canyons, mountain rivers, deep forests, and much more.
2. Shoshone Falls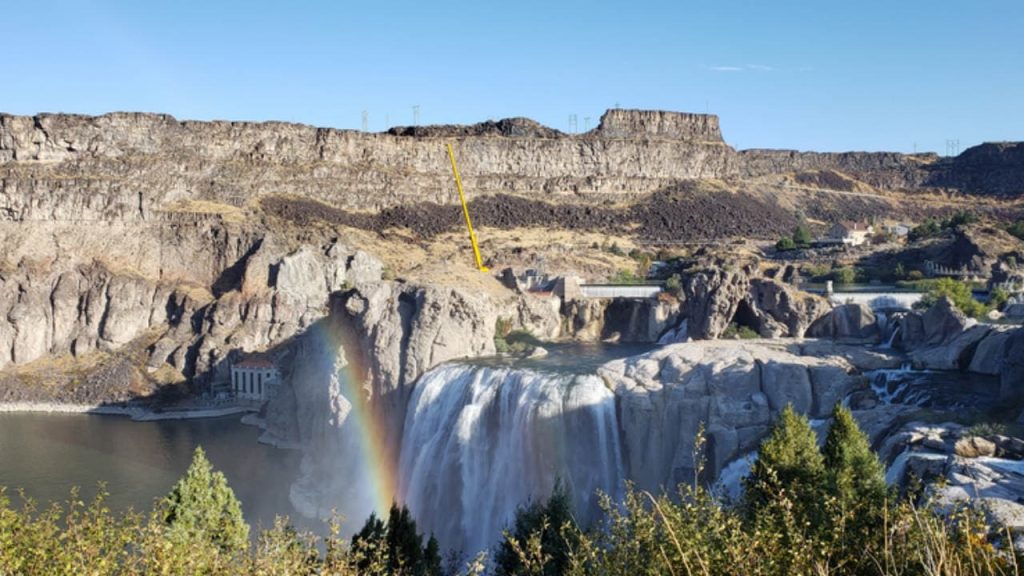 Shoshone Falls, a 200-plus-feet waterfall that is also referred to as the "Niagara of the West," is situated on the northeastern outskirts of Idaho's Twin Falls. This enormous block waterfall, which stretches upwards of 900 feet and runs all year-long with a rush period around April to July. This waterfall was fashioned by the tumultuous force of Idaho's iconic Snake River.
3. Craters of the Moon National Monument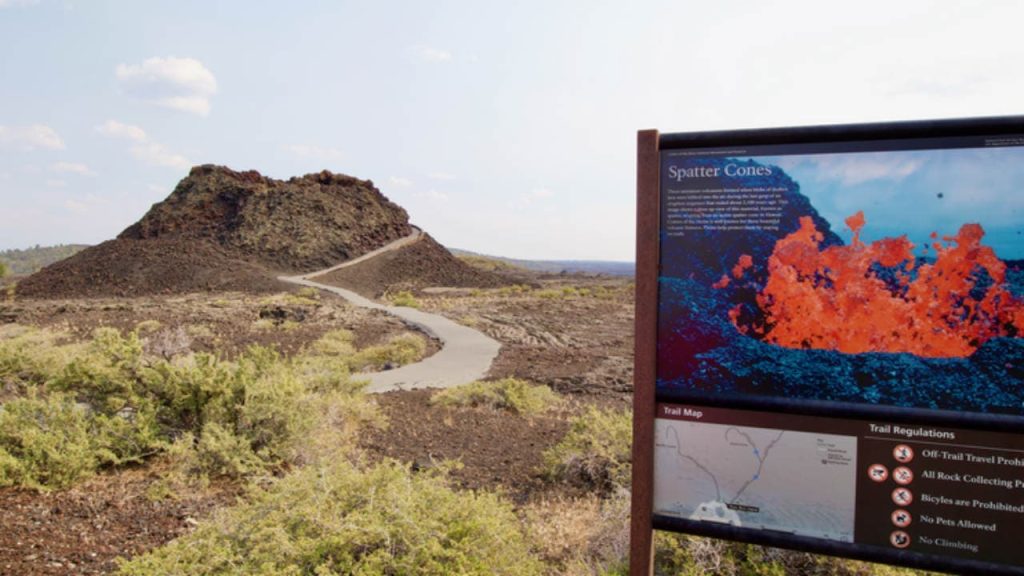 Craters of the Moon National Monument is a lunar-like terrain, formed by volcanic activity from 15,000 years ago. Using marked concentric trails, you can tour this area full of lava flows. This region is still seismically active even though it hasn't exploded in the last two thousand years.
You might also enjoy visiting these stunning historical sites in Idaho.
4. Old Idaho Penitentiary State Historic Site
The Old Idaho Penitentiary, sometimes known as the "Old Pen," harbored prisoners from 1872 until 1973 and is now a memorial exhibiting the jail's hundred-year legacy. Tourists can now tour the holding cells, Isolation Confinement and the Gallows of this iconic prison. Located in the capital of Idaho, it once held some of Idaho's most dangerous criminals.
5. Bruneau Dunes State Park
One of the top state parks in Idaho, Bruneau Dunes State Park, has one of the biggest standalone dunes on the continent. The state park is just an hour's drive away from the southern side of Boise. The popular ways to explore this fascinating terrain are on foot or on a sand board.
6. Sun Valley Resort
Skiers from all around the world travel to Sun Valley Resort because of its superb ice-sports facilities and first-rate tourist amenities. Alpine skiing is available on Bald Mountain for skiers of any skill level. The 2,000 acres of snow-filled land at Sun Valley Resort are serviced by 13 ski lifts, which include a gondola, and have 65 designated routes.
Learn more about the best places to visit in Idaho.
7. City of Rocks National Reserve
The City of Rocks National Reserve's huge basalt rock formations in Idaho, renowned as the "City of Rocks", have long-drawn tourists to this place. Moreover, it is now well-known worldwide in the rock-climbing community.
8. Kirkham Hot Springs
Idaho has one of the highest numbers of hot springs in the United States. Although most of these beautiful bathing locations can only be reached through a strenuous climb or long hikes, there are some hot springs that can be reached by your car, like Kirkham Hot Springs. Located just a two-hour-drive away from Boise, it is one of the most well-known hot springs in the state.
9. Sawtooth National Recreation Area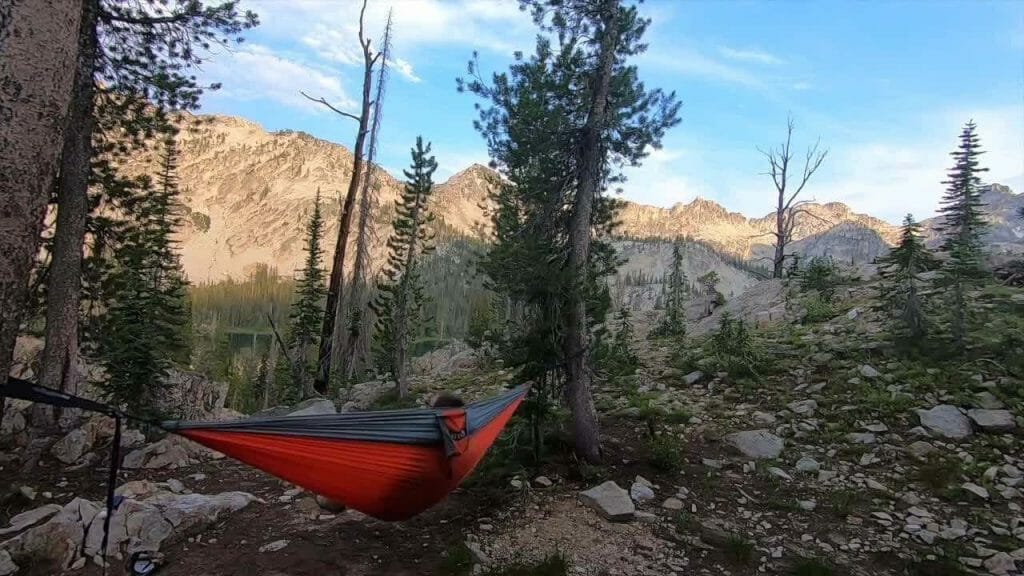 One of Idaho's most expansive parks is the Sawtooth National Recreation Area, which encompasses 756,000 acres of wilderness. Over 700 miles of trekking and riding paths, 40 summits higher than 10,000 feet, and many glacier lakes, make up this incredible park. Additionally, Sawtooth has more than 50 campgrounds, making it one of the biggest camping destinations in Idaho.
10. Lake Coeur d'Alene
Around 1889, nearby streams and ponds were utilized to transport supplies to timber and mining settlements, which led to the beginning of riverboat business on Lake Coeur d'Alene. This lake was formed much earlier, and glacial sediments from the previous Glacial Period can be used to date back to its formation.
11. Hell's Canyon National Recreation Area
Hell's Canyon is frequently visited for its trekking and horse-riding path, established and undeveloped campsites, and for rafting down Snake River's clear waters. Skiing experts and snowboarders flock to Hell's Canyon to enjoy its natural settings during the winter.
12. Boise River Greenbelt
The finest riverfront public parks are connected by the Boise River Greenbelt, a public trail that runs through the center of Idaho's capital, Boise. The town created this 25-mile Greenbelt during the 1960s to alleviate the expanding riverside contamination. Today, the road is surrounded by trees to highlight the area's unique ecological landscape.
13. Salmon River
There are numerous stunning streams that flow throughout Idaho, one of which is the Salmon River, often referred to as the "River of No Return." This unique and alluring river flows through a significant portion of a vast area of wilderness. Salmon river is sure to provide lifetime experiences, which include supervised and self-contained rafting experiences across this scenic river.
14. Snake River Canyon
Snake River Canyon is a must-see location if you're seeking for a spot to walk or go kayaking. The Snake River cuts through and crosses the old basalt lava. The Snake River Canyon also features two significant falls, a handful of hot springs, and a stunning setting for hiking and angling.
15. Idaho Falls
Idaho Falls is well-known for its beautiful waterfalls and breathtaking scenery, and there are top-notch golf clubs around. It is the perfect setting for recreational delights and leisure pursuits. Running, pushing a stroller, and biking are all great activities to enjoy here in Idaho. The renowned Museum of Idaho is also located in Idaho Falls, which itself attracts many tourists.
16. Bear River Massacre Historical Site
Some of Idaho's bloodiest moments in history occurred when European settlers swept into the state in quest of land, money, and adventure and clashed with the state's indigenous people. Although Preston's Bear River Massacre of 1863 doesn't seem terrifying now, it was the biggest single killing of Native Americans in American history.
There is a monument, multiple inscriptions documenting the horrible circumstances that led to the murder at the site, and a magnificent tree nearby where tourists frequently put little artifacts and memorials in memory of the hundreds of Shoshoni who were killed. Every year, the tribe meets here to remember their deceased members.
17. Idaho Veterans Cemetery
At this Boise cemetery, flags of the United States of America flutter nonstop in honor of the servicemen and women who have given their lives in the line of duty. You may pay tribute to those who have served and learn about their accomplishments amid the lush Boise foothills.
Idaho's top tourist destinations are primarily natural settings that offer relaxation and tranquility. These attractions include bike trails, national parks, state parks, waterfalls, lakes, historic sites and many other types of attractions. Explore these wonderful tourist attractions in Idaho to have a great holiday, while also learning a lot from them.