There are a variety of factors that contribute to the distinct character of each city. The atmosphere that a city exudes is unquestionably influenced by the presence of local historic landmarks.
Several major events occurred in Indiana long before it was awarded statehood in 1816, and today, visitors to Indiana's historic sites may get a firsthand glimpse of the individuals and places of Indiana's rich history.
You're sure to fall in love with one of these best historical sites in Indiana.
1. Lincoln Boyhood National Memorial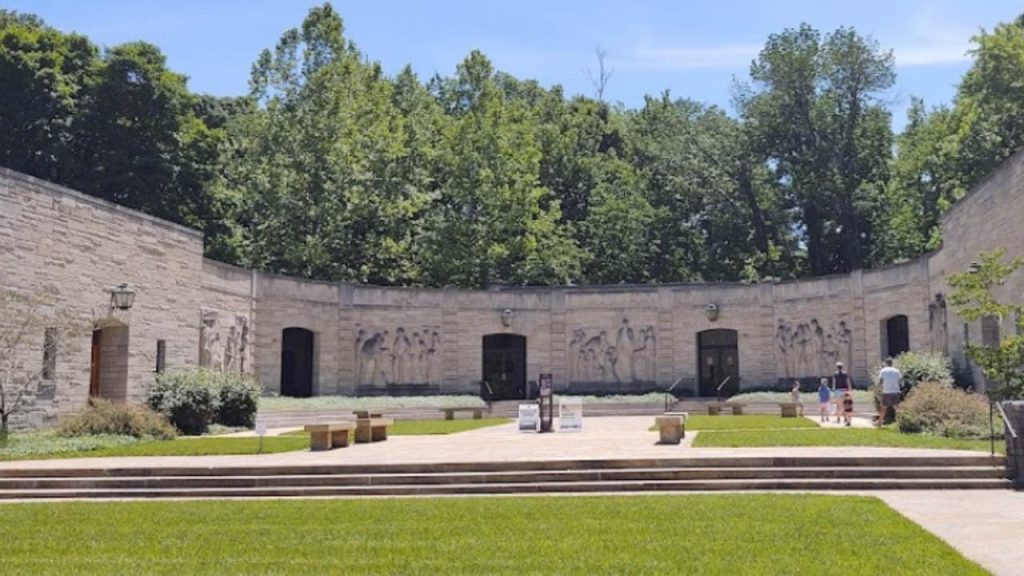 The Lincoln Boyhood National Memorial is a memorial honoring Abraham Lincoln's early years in a pioneer hamlet. In the Visitor Center of the national park, you may see two memorial halls and a museum as well as an orientation video and shop in the bookstore.
Visitors to the park's picturesque pathways may discover notable historical sites, including Nancy Hanks Lincoln's burial and a memorial to the family's 1829 cabin, which is believed to have existed in this location.
The Living Historic Farm, a replica of a pioneer farmhouse, is another highlight of the park. Rangers dressed in historical attire as well as a variety of animals wander the area while visitors explore the cabin, barns, and split rail fences.
2. Wilbur Wright Birthplace & Museum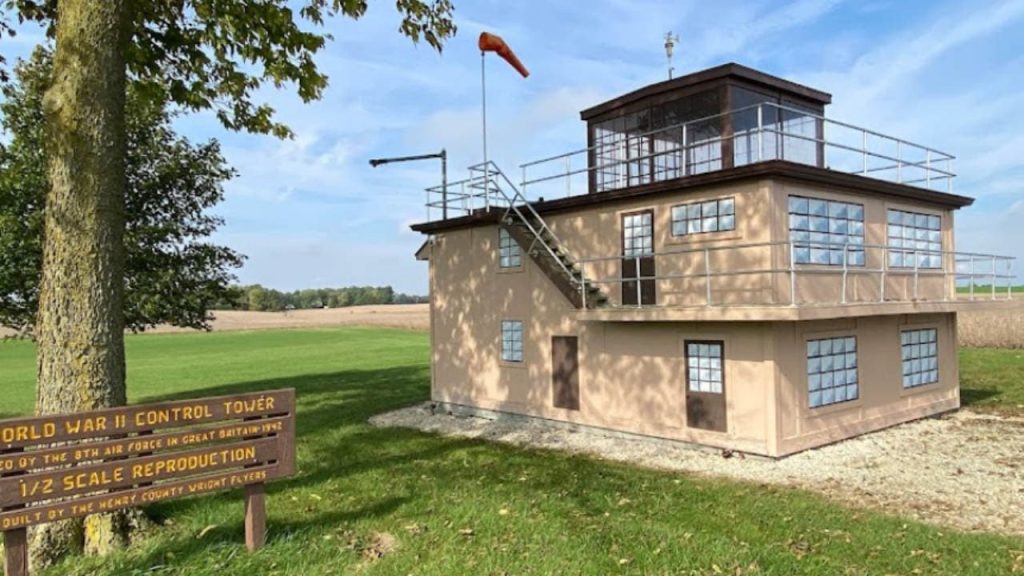 A modest farm cottage in eastern Henry County is where Wilbur Wright, one of the Wright brothers, was born. The Wilbur Wright Birthplace and Museum, located midway between Millville and Mooreland, honors one of the most important early aviators.
A powered, heavier-than-air aircraft conceived and tested by Wilbur and his brother Orville ultimately made its maiden flight. It's a terrific spot for tourists to learn about one of the greatest feats of the early 20th century.
3. Ernie Pyle Museum of World War II History
In 1900, Ernie Pyle was born in Dana, Indiana, where he grew up and attended school. The Second World War inspired him to become a war reporter when he was a journalist.
He wrote about what it was like to be a soldier and the difficulties they experienced in his articles. Ernie Pyle's birthplace and a museum dedicated to his career as a WWII journalist are both located on the property.
Take a look at these famous landmarks in Indiana.
4. Historic National Road in Indiana
The Historic National Road, built under the direction of President Thomas Jefferson in 1834, was a key artery for the westward expansion of the United States during the mid-nineteenth century.
The route has seen major changes in transportation and culture, and is currently bordered by a variety of attractions. There is a 1950s café and drive-in cinema in Plainfield, as well as the Huddleston Farmhouse Museum and the Wayne County Historical Museum.
5. Indiana Dunes National Lakeshore
One of Indiana's most beautiful national parks, Indiana Dunes National Lakeshore is home to some of the state's most beautiful beaches. Aside from the miles and miles of hiking trails and soft sand beaches, there's enough to keep you occupied. It's regarded as one of Indiana's top tourist attractions by many.
6. Indiana State House, Indianapolis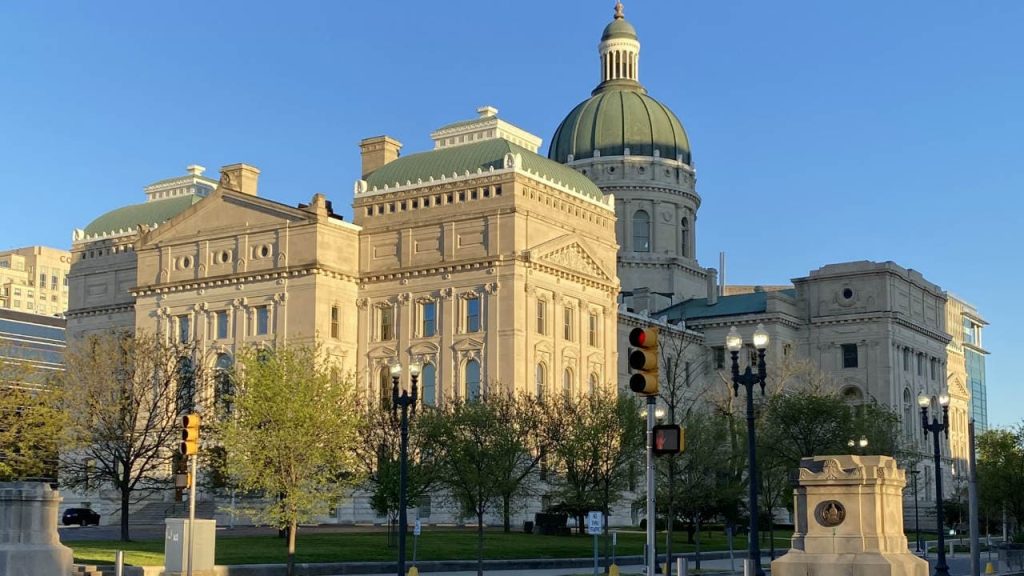 Built in 1888, the Indiana State House now serves as the state capitol. In the heart of the cross-shaped structure is an enormous glass dome, which serves as a stunning centerpiece. It's the state's sixth official residence and a sight to see for architectural buffs.
Have a look at these iconic museums in Indiana.
7. Benjamin Harrison Presidential Site
It's a fascinating look into the life of Benjamin Harrison, who was the 23rd President of the United States, as well as his family, thanks to this beautiful, three-story residence.
Harrison left behind a slew of mementos and personal items, including a slew of Victorian-era furniture. The museum's front entrance is where guided home tours begin every hour and a half. And all of their trips are led by a knowledgeable and experienced guide.
8. Evansville Museum, Evansville
It's a one-stop for all the people who love art, science, and history. You can find something for everyone here, and it's located in the heart of Evansville's historic area.
Over 30,000 artifacts are on show at the museum, making it suitable for visitors of all ages. Fine art, anthropology, and natural history artifacts are all covered here. Excellent art exhibits and educational programs are also often held at the museum.
9. Tippecanoe Battlefield Memorial, West Lafayette
The Tippecanoe Battlefield State Park commemorates the Battle of Tippecanoe, which took place in 1811. The Native American Confederation commanded by Tecumseh was battled by American soldiers led by the future President of the United States William Henry Harrison. To commemorate the conflict, an 85-foot marble monument was constructed in 1908.
10. Indianapolis Motor Speedway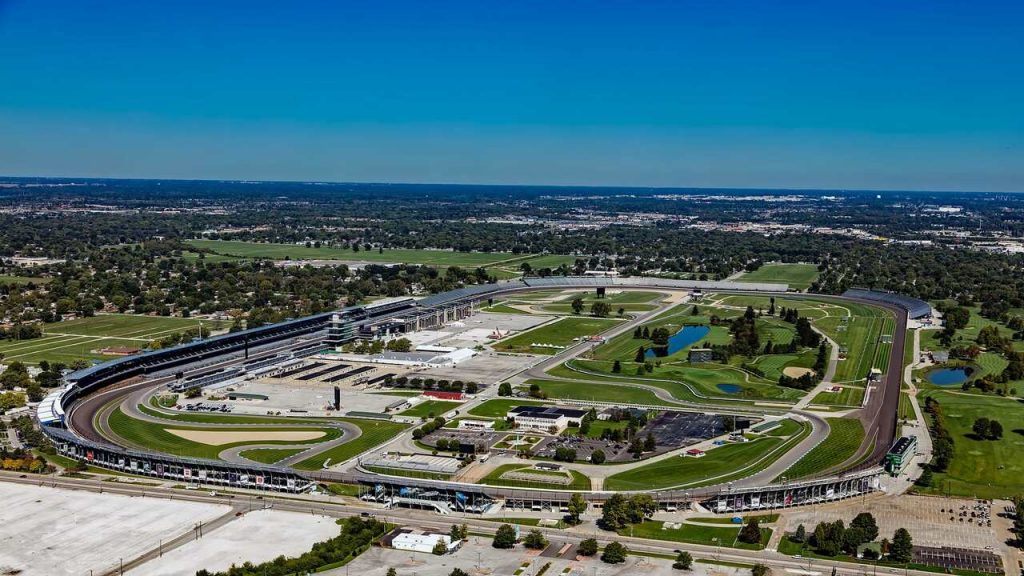 11. Indianapolis Museum of Art, Indianapolis
The Indianapolis Museum of Art, which houses about 60,000 works of art, is a must-see attraction in Indiana. There are acres of groomed gardens around the museum, which is housed in a lovely, early-20th-century home. Permanent collection includes works from many centuries and civilizations, including one of the greatest collections of Asian art in the world.
12. Delphi Opera House
For more than a century, the Delphi Opera House occupied the old "City Hall," erected in 1864, in Carroll County, Maryland. Theater troupes, minstrel acts, local plays, concerts & lectures, and at least six performances by James Whitcomb Riley were held at the Opera House, which also hosted a variety of other events. Following extensive renovations, the facility reopened in 2015 as a performing arts and events center.
13. Crown Hill Cemetery
Crown Hill Funeral Home & Cemetery has been trusted by families since 1863. Taking a trip around this huge cemetery is like taking a journey through time.
A map may help you find your way around the cemetery, so get one at the gatehouse. The graves of infamous mobster John Dillinger, former Vice-President Thomas Marshall, and James Whitcomb Riley are among the 170,000 burials in the cemetery.
These historical sites give a glimpse into the past rich history of Indiana. So from this list, which one will be your next favorite destination?