If you're a history fan, Delaware has much to offer, and it's not only Colonial structures and relics that make up the First State. Many of Delaware's Atlantic coastlines are ideal for family getaways in the summer.
In addition, there are many quaint towns around the state that are perfect for weekend getaways. Whether you're looking for a history lesson, an oceanfront escape, or a lovely, small-town getaway, you can find them in Delaware.
Here are some of the most mesmerizing tourist attractions in Delaware.
1. Wilmington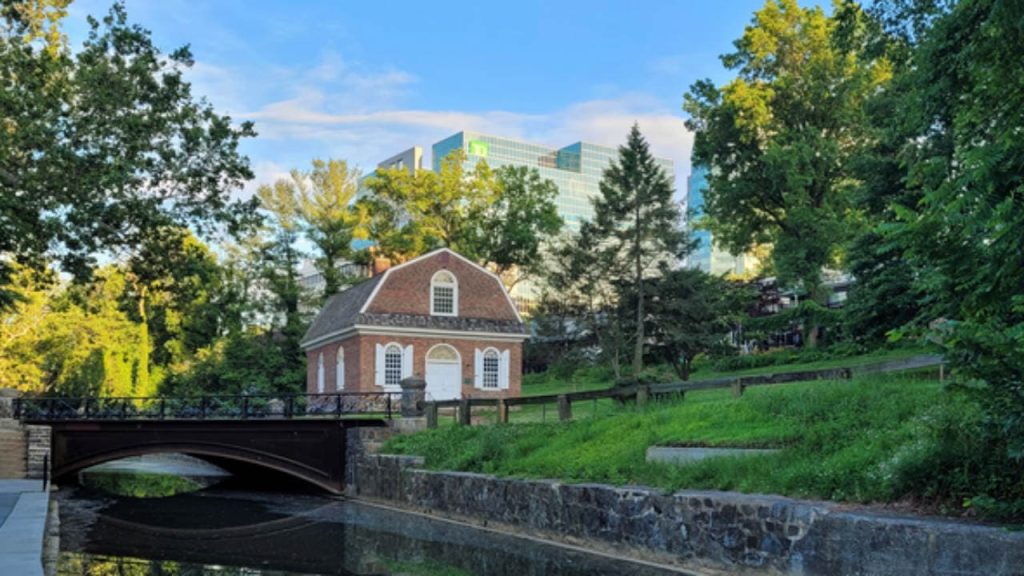 With so much to see and do in Delaware, you'll want to make the most of your vacation time by visiting Wilmington. As the state's biggest and most populated city, Wilmington is the best tourist attraction in Delaware that offers various activities and sights.
In Wilmington, there is no shortage of things to do. You can enjoy various eateries and concerts by taking a walk along the Delaware River. Delaware's Children's Museum and Art Museum are also a great place to spend time.
2. Brandywine Creek State Park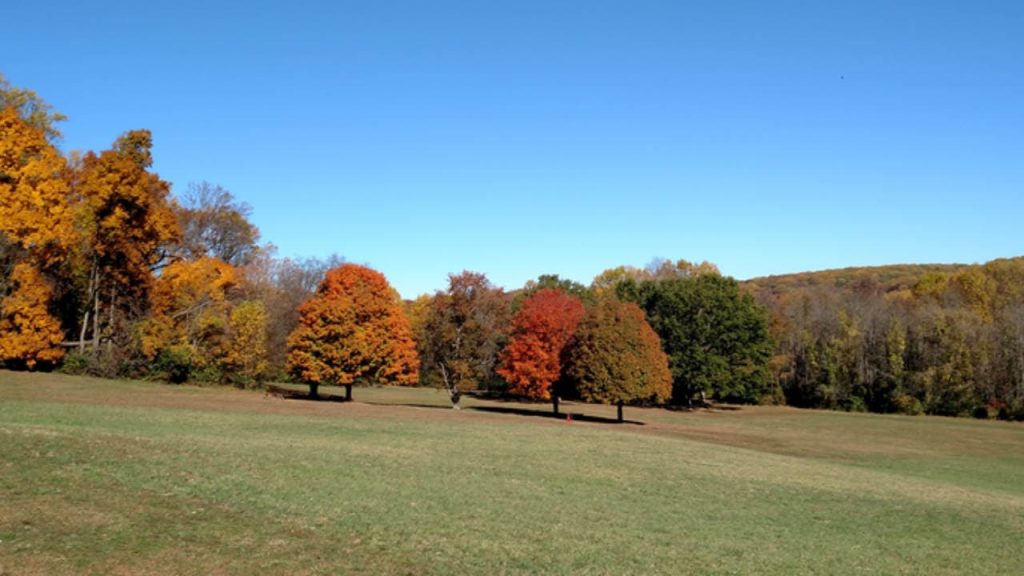 In the late nineteenth and early twentieth century, when the region was farmland, owned by the Du Pont family, Brandywine Creek State Park was recognized for its characteristic stone walls.
The woodland floor is carpeted with bloodroot and nodding trillium in the spring, two of the preserve's most beautiful wildflowers. Moreover, the park's pollinator garden and grasslands include birds and uncommon vegetation. Bluebirds, American kestrels, eastern meadowlarks, and several migrating hawk species may all be seen by bird watchers in the area.
Because of the park's varied landscape, visitors may participate in various activities. The large meadows are available for cross-country skiing and skating in the winter. Crappie, bluegill, and smallmouth bass may be caught by canoe or kayak in the stream.
3. New Castle
One of Delaware's most historic towns, New Castle, is on the Delaware River's west bank, approximately six miles south of downtown Wilmington. New Castle is the perfect destination for a relaxing day of exploring cobblestone lanes, lovely shops, green areas, and historical landmarks.
In New Castle, Battery Park is one of the most famous tourist attractions in Delaware. It was here in 1682 that William Penn first set foot on American soil. With its location on the banks of Delaware, the park has a walking and bike track that offers stunning views of the river.
Moreover, the park hosts a variety of activities throughout the year, including celebrations of Delaware's independence from British and Pennsylvanian rule on Separation Day.
Learn more about the best places to visit in Delaware.
4. Cape Henlopen State Park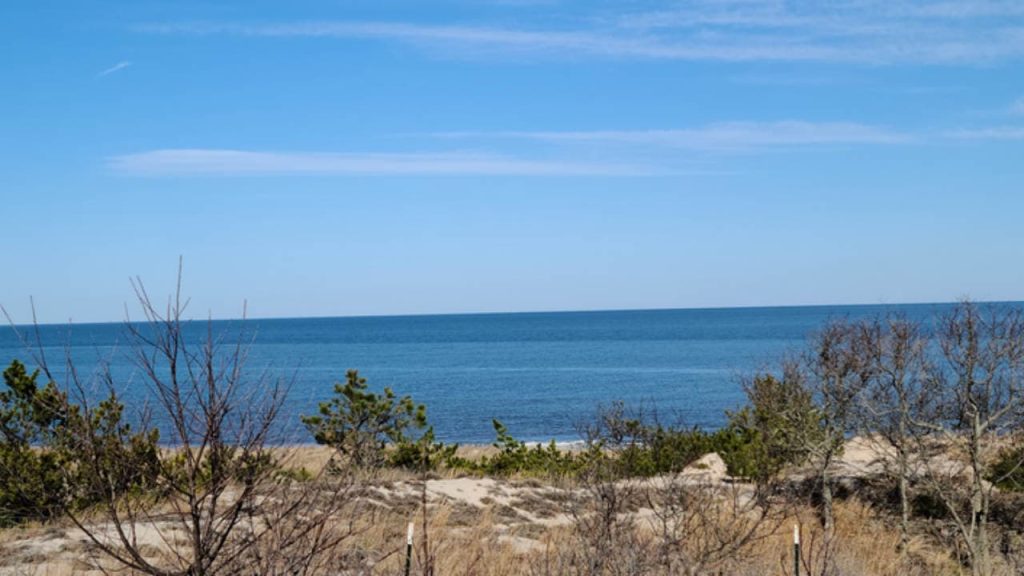 Visiting with a diverse group, Cape Henlopen State Park in Delaware is a great choice. On the tip of Cape Henlopen, where the Delaware Bay joins the Atlantic Ocean, Cape Henlopen State Park is a seaside leisure area and a location of historical and environmental interest.
Discover how Cape Henlopen served as a defensive post during WWII by visiting the Fort Miles Museum and Historical Area. An observation tower, an artillery display, a troop transport vehicle ride, and a guided tour of Battery 519, a gun bunker from 1941, are all available for guests to enjoy.
The Seaside and Environment Center in the park may be more to your liking if you're more of a wildlife or nature enthusiast. There are educational events for all ages, a live osprey cam, and a 495-gallon two-level touch tank within the facility.
Cape Henlopen offers ocean swimming, paragliding, paddling, paddleboarding, sailing, and angling. Also included in the park's amenities are picnic spaces, a playground, cottages, campers, and a disc golf facility.
5. Bombay Hook National Wildlife Refuge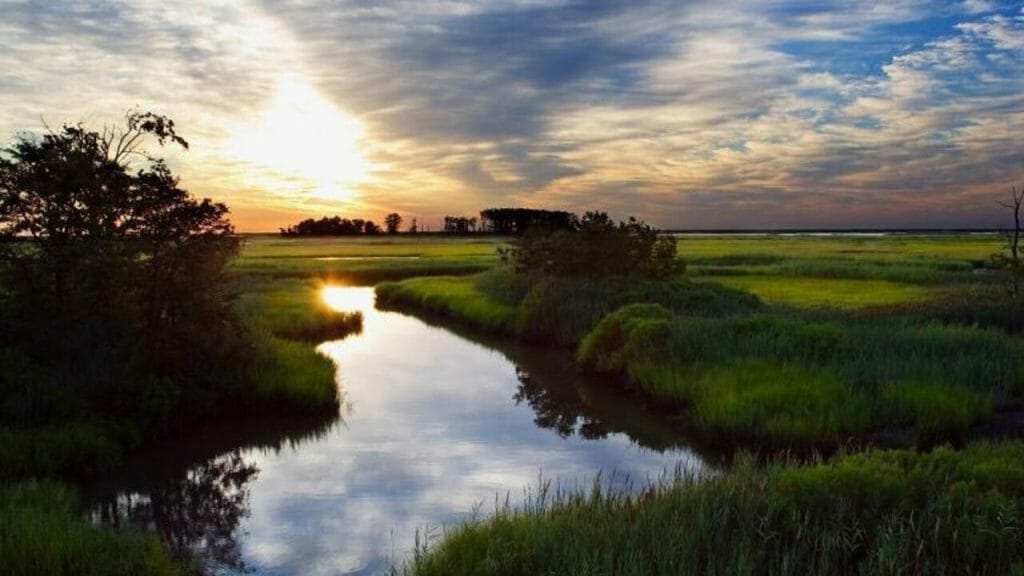 The Bombay Hook National Wildlife Refuge, located on the Delaware Bay coast, is one of the greatest spots in Delaware for birdwatchers. The Kahansink Chief sold the wetlands to a New Yorker in 1679, and the refuge's documented history goes back to that time. The Dutch settlers named it Bompies Hoeck, which translates to "little-tree point," the name later developed into Bombay Hook.
It's no surprise that the vast bulk of Bombay Hook's 16,251 acres is made up of tidal salt marsh. Forests, wetlands, and freshwater impoundments are also found in the refuge. Waterfowl, such as the Semipalmated Sandpiper, American Black Duck, Common Goldeneye, Great Blue Heron, and Great Egret breed are in abundance near Bombay Hook.
Tourists visiting the wildlife refuge may take advantage of various opportunities to glimpse nature. The renowned 12-mile wildlife drive includes five short walking paths that allow visitors to become familiarized with the park's diverse ecosystems. Also, three walking pathways contain 30-foot observation towers for people who desire a bird's-eye perspective.
6. Dover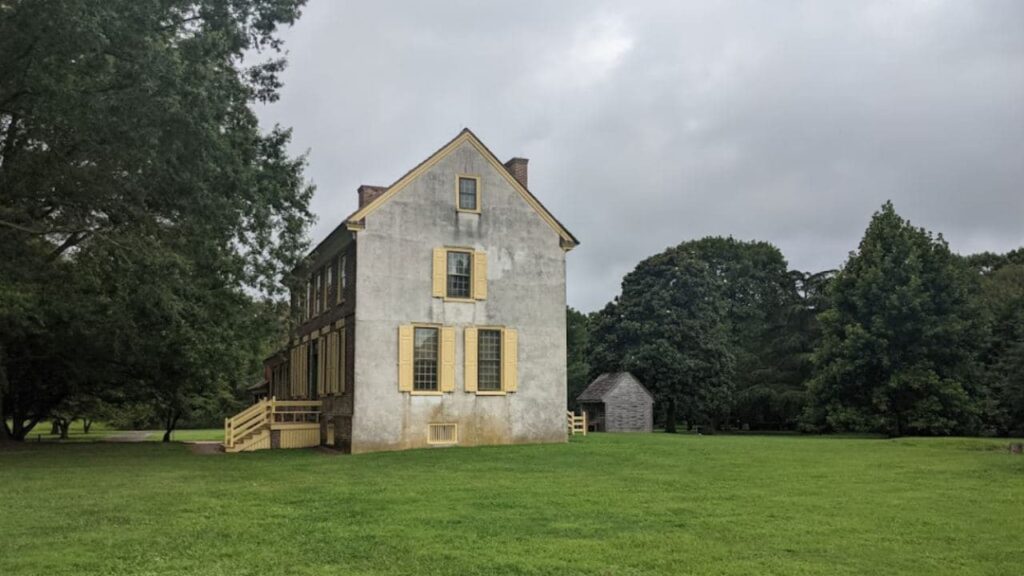 It's no surprise that Dover, Delaware's biggest city and the state capital, is a popular tourist attraction in Delaware. There is an abundance of colonial architecture and various cultural and leisure options in Dover.
You won't have to go far in Dover to uncover examples of architecture that date back more than three centuries; there are six places in the First State National Historical Park, including the John Dickinson Plantation, which is also a major tourist destination. Other museums to visit include the Air Mobility Command Museum, the Biggs Museum of American Art, and the Johnson Victrola Museum.
On the other hand, the Dover International Speedway is a NASCAR fan's dream come true. Also, Dover Downs Hotel & Casino visitors may watch harness racing, play slots and table games, and enjoy various dining options.
You might also enjoy visiting the famous landmarks in Delaware.
7. White Clay Creek State Park
White Clay Creek State Park is one of Delaware's biggest state parks, spanning over 3,600 acres. The park's name comes from the white clay mined in the region, located exactly east of Pennsylvania's southeast border. It is an excellent location for a vacation in Delaware that includes a chance to go outside and appreciate nature.
Many of the park's attractions are centered on water. According to the National Wild and Scenic Rivers Act of 1968 (NWSR), White Clay Creek is the state's largest and most heavily-stocked river. Anglers may cast from the creek's side for rainbow and brown trout, or they can learn to fly fish. A catch-and-release program for largemouth bass is available at Millstone and Cattail ponds year-round.
Again. there are 37 miles of hiking and biking trails in the park, with difficulty levels ranging from easy to moderate. It is possible to see animals, wildflowers, and historical sites while hiking at a slow pace. In addition, there is a disc golf course, a picnic area, a summer music series, geocaching, and nature center events.
8. Milford
Milford is one of the state's greatest little towns if you're looking to get away from the hustle and bustle of Delaware's capital city. Like many other Delaware towns, Milford also has many well-preserved structures that are now part of the National Register.
The Mispillion River cuts through Milford's downtown, a body of water that has formed the town and continues to do so. For more than a century, the Mispillion served as a hub for the shipbuilding industry. Still now, it serves as a destination for outdoor activities.
Many restaurants, stores, and historical monuments may be found along the Mispillion Riverwalk. On the riverwalk's greenway, you'll find a farmer's market and a variety of other activities. The river, which gives its name to Milford's well-known brewing firm, Mispillion River Brewing, also permits kayaking and canoeing.
Moreover, Milford is a great place for art enthusiasts. Visitors to the city's old town may get to see local artisans' handiwork displayed in galleries. There are paintings, mosaics, and even painted miniature boats along the riverwalk if you take a trip around the city.
9. Delaware Seashore State Park
If you like being near or on the ocean, make a trip to Delaware Seashore State Park as your next stop in Delaware. Six miles of the Atlantic Ocean beachfront and 20 miles of bay shoreline from Rehoboth and Indian River Bays make up the park's shoreline.
The park's ocean beachfront has two swimming areas patrolled by lifeguards during the summer. A defined region north of the inlet is open to surfers. Moreover, the Indian River Marina offers a wide variety of fishing options, including the beach, the inlet's stone jetties, and charter boats. Depending on the shore, you may be able to do clamming or crabbing. Windsurfing, sailing, and kayaking are also popular pastimes in the bays.
On the other hand, there are six different routes for those who prefer to explore the park's trails by foot, bike, or horseback. You can also visit the Indian River Life-Saving Station Museum for more local history. The rebuilt station, erected in 1876 for the United States Life-Saving Service, contains exhibits on maritime history and historical ship rescue reenactments.
10. Rehoboth Beach
Rehoboth Beach has earned the title of Nation's Summer Capital for its long history as a favorite weekend escape for Washington, D.C. residents. The town's public beach, busy boardwalk, and concentration on family-friendly activities have made it one of Delaware's most popular tourist destinations.
Here, the public beach is a popular destination for locals and visitors alike. You may swim in the Atlantic Ocean and sunbathe on the sand at this free beach on the Atlantic coast. An iconic, mile-long boardwalk runs along the shoreline. The wooden surface of the path and the presence of shops selling salty taffy evoke memories of bygone eras. There's plenty for everyone to enjoy on the boardwalk's quaint array of eateries and stores.
Funland, which has been family-owned and operated since 1962, is one of the most popular attractions on the boardwalk. Visitors of all ages will enjoy this modest amusement park's arcade, 11 midway games, and 17 rides. Moreover, Jungle Jim's, a water park with various pools, slides, and a lazy river, is only a few miles west.
11. Fort Delaware State Park
Fort Delaware State Park should be at the top of your list of places to see in Delaware if you're a history fan. This state park can only be reached by boat from the Delaware River's Pea Patch Island.
After the War of 1812, the federal government purchased the property, and then Fort Delaware was erected in the 1850s to safeguard the island. Before it was declared surplus property in 1944, the fort functioned as a Union prison camp during the Civil War. It was briefly garrisoned during World Wars I and II.
Fort Delaware State Park's costumed interpreters transport visitors back to the summer of 1864, making their visit an unforgettable one. Tour stops include the barracks, kitchen and commanders' apartments, blacksmith shops, and parade fields. Visit Fort Delaware in the autumn when ghost tours are provided for a terrifying experience.
Again, the park's bird abundance is always a pleasant surprise. It's not uncommon to see up to nine kinds of heron and other birds on Pea Patch Island throughout the summer. Tourists may take in the gorgeous wading birds on a hiking track and from an observation platform.
Lewes, a little town just north of Rehoboth Beach on Delaware Bay, has many characters. Cape Henlopen State Park, Rehoboth Bay, a stretch of barrier island beaches, and other refuges and preserves are all within a short drive of Lewes.
If you're looking to get away from it all, Lewes is a great option. Because Lewes is located on the bay, it's no surprise that the beach is the city's most visited attraction. Swimming, fishing, and other water activities are possible on the sandy beach. However, you need permission for bonfires and some other activities. Alternately, the Nassau Valley Vineyards and the Historic Lewes Farmers Market are great options for a peaceful day away from the coast.
To commemorate the town's founding as "The First Town in The First State" in 1631, the Dutch established a settlement in Lewes. The Zwaanendael Museum celebrates the Dutch settlement's tricentennial and has exhibits on the area's military, naval, and social histories. Additionally, Lightship Overfalls, completed in 1938, was the final lightship commissioned by the U.S. Lighthouse Service is well worth a look.
13. Fenwick Island State Park
Consider a visit to Fenwick Island State Park if you're seeking exciting activities in Delaware without the burden of crowds. It is the ideal location for anyone looking for a calm seaside getaway between major resort communities, South Bethany Beach and Ocean City, MD.
With its white sand beachfront, the coast's gentle fall into the ocean offers an enormous swimming area that is particularly appealing to children, as lifeguards are on duty throughout the summer. In addition to surfing, tourists may participate in events like Wild Crab Chase, which takes visitors on a nightly expedition to seek nocturnal ghost crabs.
If you'd rather spend your time in Little Assawoman Bay than in the ocean, don't worry. Rentals for kayaks and SUPs are available, and the bay is well-known for its stunning sunsets.
14. Bethany Beach
As a quiet beach hamlet north of Fenwick Island, Bethany Beach in Delaware is a great option if you're looking for a peaceful beach vacation. Bethany Beach has become a popular summer destination thanks to its boardwalk, shops, restaurants, and other attractions.
Actually, Bethany Beach's biggest draw is right there in its name. The sandy beach is ideal for sunbathing and swimming in the ocean and is about a mile long. The town organizes weekly beach movies for families during the summer, and in the autumn, it hosts bonfires.
In addition to the usual coastal stores and eateries, the Bethany Beach Boardwalk has a bandstand that offers a summer performance series. Visit the Bethany Beach Nature Center if you can stand to peel yourself away from the sand. At this well-known attraction, visitors may learn about the inland bay ecosystem via hands-on activities.
15. Trap Pond State Park
Many consider Trap Pond State Park in Delaware to be one of the most beautiful sites in the state because of the park's recreational features and the abundance of wildlife. Since its founding in 1776, Trap Pond State Park has served as an industrial logging location about five miles north of Maryland's southern border.
The most noticeable feature in the park are bald cypress trees. Because of their rot-resistant properties, bald cypress trees were highly sought after by local sawmill owners during their heyday. The nature center also provides educational events and displays on the importance of the park's ecosystems and guided excursions of the pine swamp.
16. Hagley Museum
Want to visit the place which is well known for its roots in gunpowder in the early 1800s? Visit the Hagley Museum to witness it all. You can visit the site and see the gunpowder mills which were built by E.I. DuPont. The museum and library span over 230 acres of land across the Brandywine Creek.
17. Midway Speedway Park 
Another attraction in Rehoboth Beach, Delaware is the Midway Speedway Park. This place will be the ultimate fun adventure for your family. There are golf courses, water parks, and more.
For an affordable price, you can enjoy the attractive packages of the park and even get to roam around the wildlife area of the park. It is open 7 days a week and every day many visitors come and have a blast!
Delaware is packed with experiences worthy of being cherished, including its historical sites, beaches, family-friendly activities, incredible craft brews, and all the Mid-Atlantic maritime beauty. So, don't miss the chance to visit these stunning tourist attractions while you are in Delaware.