In 1933, a Scottish man named George Spicer alleged that he had seen a monster in the lake. Soon after, several other rumors of sightings of a sea-monster or a sea-serpent started to surface. Public interest skyrocketed, and the rumored monster was given the name "Nessie" and the "Lock Ness Monster".
Since then, many reports of sightings and so-called photographs have been found. But none of them were good enough evidence of the existence of a lake monster.
Lakes are mystical places, full of amazing stories. Lake shorelines are also one of the most relaxing places in the world, full of a variety of wholesome amenities. The best lakes in Arkansas are listed below.
1. Lake Beaver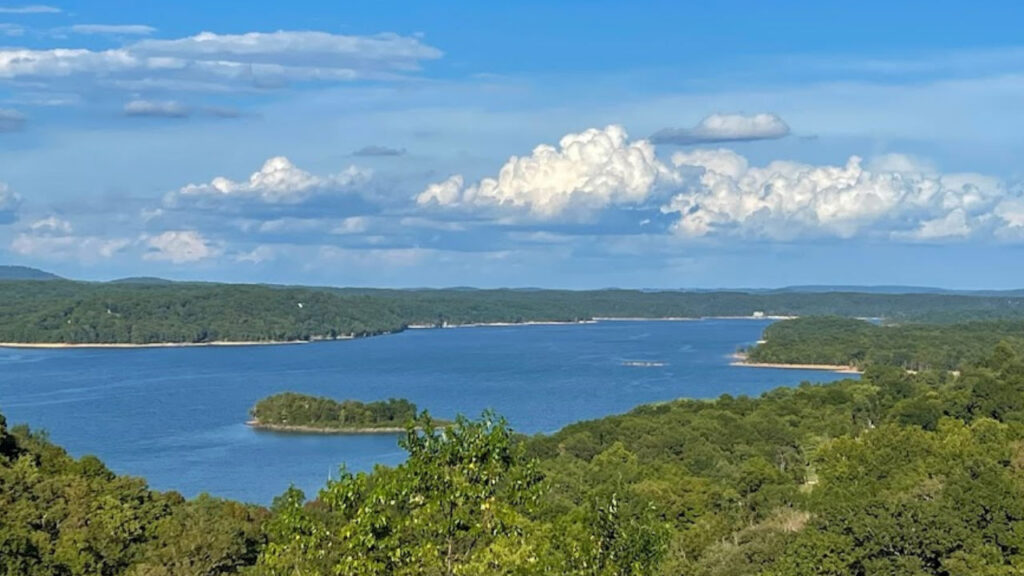 10 miles west of Eureka Springs, Lake Beaver is one of the best lakes in Arkansas. This beautiful lake was constructed in 1966, and has a shoreline of 500 miles.
Moreover, developed areas around this stunning lake include boat launches and picnic scenery. Furthermore, there are hiking sites close by Lake Beaver. Lake Beaver has 28,000 acres of water to navigate, making fishing one of the most attractive features of this lake.
2. Lake Hamilton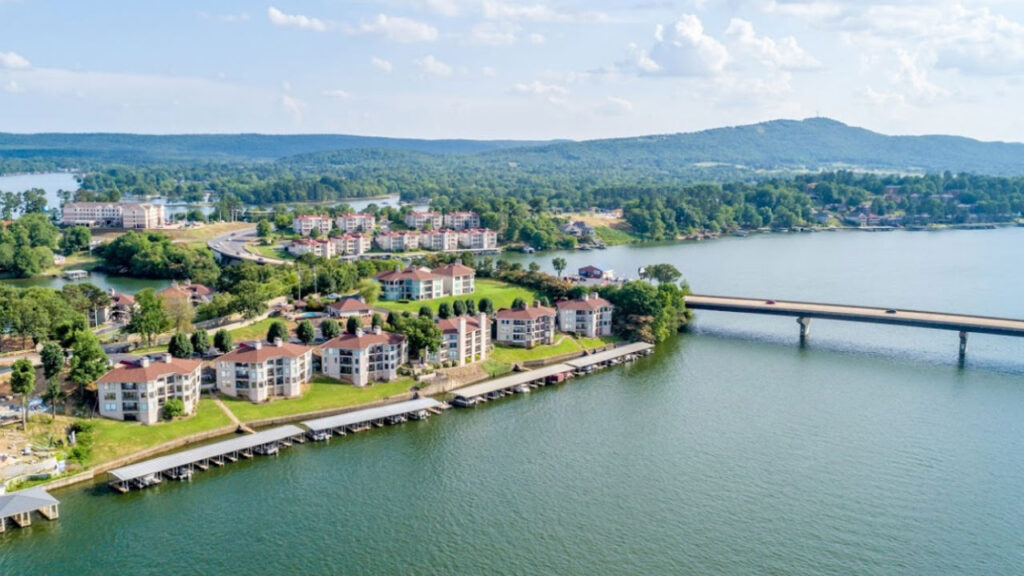 Lake Hamilton, one of the most popular lakes in Arkansas, is located in the south of Hot Springs. With an incredible area of more than 7,400 acres, Lake Hamilton is one of the largest in the state.
Around Lake Hamilton, there are plenty of commercial and public sites. The Garvan Woodland Gardens presents one of the most beautiful scenery of Lake Hamilton. Furthermore, other accommodations include cabins and swimming pools near this lake.
3. Norfork Lake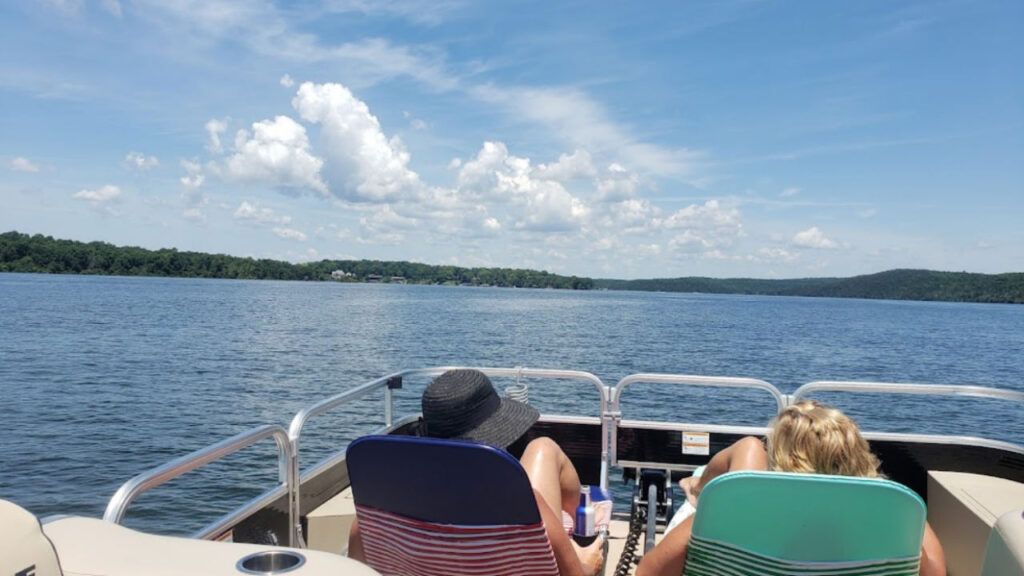 Norfork Lake is located in the Ozark Mountains, is one of the most stunning lakes in Central Arkansas. With a shoreline of 550 miles, Norfork Lake is full of amenities. Some of the most attractive outdoors activities at Norfork include boating and fishing.
Moreover, activities like spear-fishing and scuba diving have also gained a lot of popularity over the years. Created by the impoundment of the White River, Norfork Lake is full of commercial outfitters providing boats and marinas for entertainment.
Take a look at these incredible fishing spots in Arkansas.
4. Lake Chicot
(View on Map)
Lake Chicot, once the primary channel of the Mississippi River, is one of the unique lakes in Arkansas. Situated next to the Mississippi Flyway, this lake is flocked by all kinds of unique birds.
On the northern side of Lake Chicot, there is Lake Chicot State Park, one of the most popular locations around the lake. Lake Chicot State Park comprises 122 campsites.
5. Lake Ouachita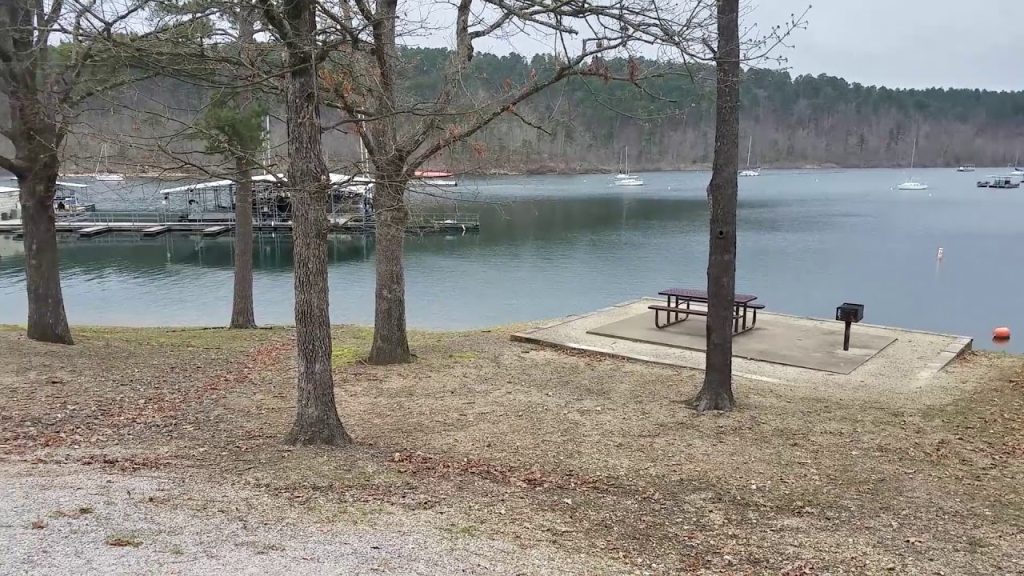 Lake Ouachita, created by the impoundment of the Ouachita River, is the largest water body in the state of Arkansas. Along with its shoreline amenities that include rental boats and marinas, this lake also offers an awe-inspiring view of the Ouachita National Forest.
Lake Ouachita has a sensational shoreline stretching 970 miles, and the lake is 40 miles long. Lake Ouachita is famed for bass fishing.
6. Lake Maumelle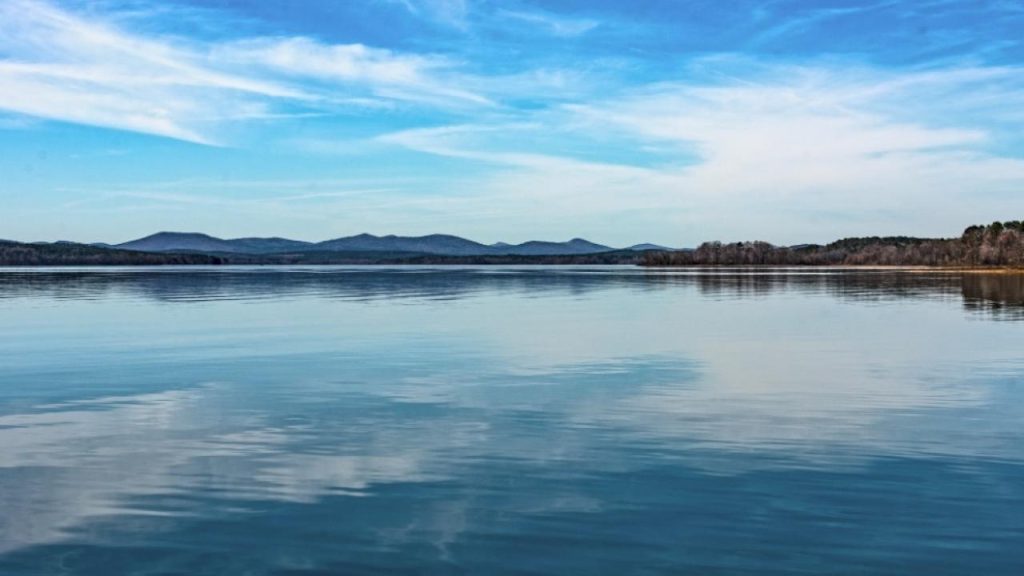 Located 12 miles north-west of Little Rock, Lake Maumelle serves as a pivotal water supply source. Bass and catfish are the most popular fish in Lake Maumelle.
Furthermore, attractive shoreline amenities include boating. Lake Maumelle is neighbored by the Ouachita National Recreational Trail. Moreover, Pinnacle Mountain Park presents an amazing view of the water of this lake as well.
Check out these beautiful famous landmarks in Arkansas.
7. Greers Ferry Lake
Greers Ferry Lake is one of the largest lakes to explore in the state of Arkansas. Stretching 40,000 acres, Greers Ferry Lake is located near the city of Heber Springs.
This massive lake offers an array of commercial features, including rental boats, private cabins and public golf courses. From the eastern shore of the Greers Lake, spectacular views of Sugar Loaf Mountain are offered. This lake is just a 90-mile drive away from the city.
8. Lake Catherine
Lake Catherine, a hub for fishing activities, is located near the Ouachita Mountains of Hot Springs. Stretching 11 miles long, this lake sees all sorts of boating activities.
Near Lake Catherine, is the very popular camping site of Lake Catherine State Park. Lake Catherine offers over 70 campsites for setting up tents or parking an RV. Additionally, Lake Catherine State Park provides a stunning waterfall.
9. Lake Dardanelle
Located near Little Rock, Lake Dardanelle is one of the best gateway destinations for the residents of Little Rock or Forth Smith. Lake Dardanelle is full of outdoor activities, being surrounded by two national forests, the Ozark and the Ouachita Forests.
The on-shore amenities at Lake Dardanelle include boat rides, swimming and marinas. Moreover, the state park features a 7,000-gallon aquarium full of fish from Lake Dardanelle.
10. DeGray Lake
DeGray Lake, located south of Hot Springs, is a 1300-acre lake. This lake is the only State Park Resort in Arkansas. This resort consists of 90 rooms and an 18-hole professional golf course. This resort provides all sorts of facilities, including basketball, swimming and tennis.
Furthermore, surrounding area of lakes offers amenities such as horseback riding, hiking and many others, making DeGray Lake one of the best lakes in Arkansas.
11. Bull Shoals Lake
Bull Shoals Lake, known as "The Caribbean of the Midwest", is clean blue water that is perfect for scuba diving. Furthermore, the translucent nature of the lake makes it a very popular destination for fishing and water skiing.
Moreover, various fishing tournaments have also taken place in this lake. The state park around Bull Shoals Lake has over 100 campsites. Due to all these features, Bull Shoals Lake is one of the most renowned lakes in Arkansas.
12. Lake Forth Smith
Lake Forth Smith, located near the Boston Mountains, offers a very tranquil and calming scenery for its visitors. Being one of Northern Arkansas' best getaway locations, Lake Forth Smith is popular for its outdoor activities. These activities include camping, fishing and kayaking.
Furthermore, this 1400-acre lake supplies fresh water to the residents of Northern Arkansas. The state park near Lake Forth Smith offers around 30 campsites and 10 cabins.
13. Lake Greeson
Lake Greeson, a very popular spot for fishing, is located in pike county, Arkansas. Being an impoundment of the Little Missouri River, this Lake is a great supply of fresh water. Lake Greeson is surrounded by around 15 parks, which provide over 100 hundred campsites.
Lake Greeson is popular for its outdoor activities that include fishing, boat-riding, biking and camping. Moreover, Lake Greeson is a popular spot for eagle viewing.
14. Lake Conway
Lake Conway, the largest fish commission made lake in the US, is located in Faulkner County. Named after the city Conway, it is one of the top gateway destination for this city' residents. The most attractive outdoor activity in the lake is fishing.
The most popular fish found in this lake are bass, catfish and bream. Lake Conway is also famous for its folklore stories about the "Fouke Monster, although no proven evidence of such a creature has been found yet.
The state of Arkansas is full of some of the most magical and awe-inspiring lakes in the US. These lakes present an amazing gateway location for spending some quality time in nature. Along with offering amazing views of mountains and beautiful sites for camping, these lakes also provide much needed water supply to the state of Arkansas.