Serial killers, another name for terror! These people are actually a weird mixture of cleverness and psychological issues. They are not that type of terrorist who just attacks with a gun and kills people frequently.
Unfortunately, this unpopular state named Indiana has faced the terror of serial killers not just for one or two times, but for more than 12 times! And each of them were so notorious and brutal that, some of them are even hard to believe.
So, if you love thriller stories, this article about these notorious serial killers in Indiana is for you.
1. Herb Baumeister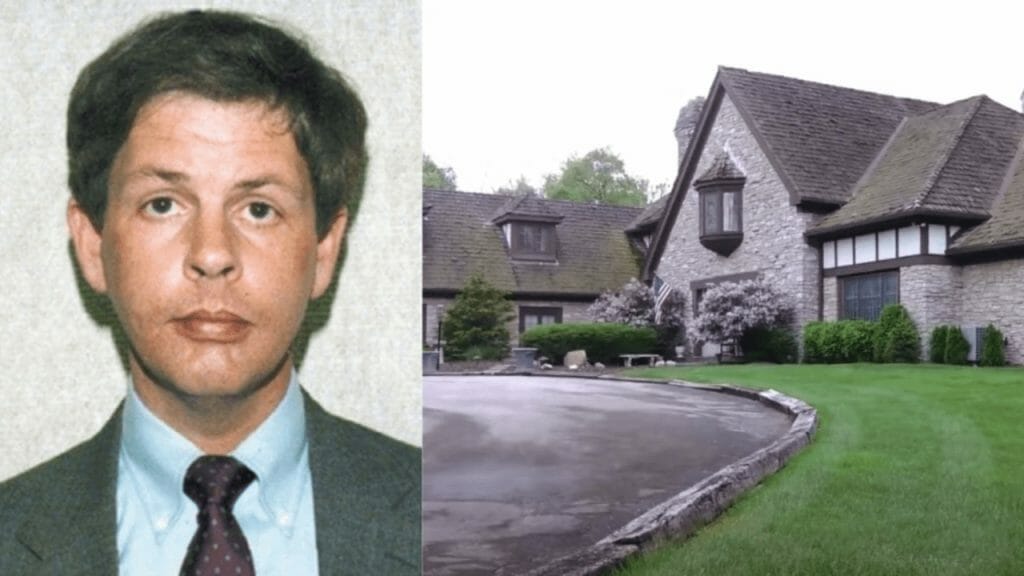 Herbert Baumeister, a serial murderer who killed at least 27 men he met at homosexual bars in the 1980s and 1990s, is possibly the most notorious name on this list. Some of his victims were interred in his house, right in front of his wife's terrified and slightly wary eyes. When she gave police permission to investigate their property in 1996 after filing for divorce from Baumeister, we can only imagine the agony she felt.
They discovered 11 men's remains on the site. Of them, only eight were ever identified. Knowing well there was an arrest warrant out for him, Baumeister went to Canada and killed himself. He only stated that his divorce and failing business were the causes of his death in his suicide note, with no mention of his victims.
2. Belle Gunness
Belle Gunness, who was born Brynhild Paulsdatter Strseth in Norway, immigrated to the US in 1881 when she was 22 years old. She took on an American name and worked as a maid. Soon after arriving in America, Gunness married her first husband, who passed away in mysterious circumstances and left behind a hefty life insurance policy. After her husband's passing, Gunness repeatedly set things on fire to receive insurance benefits.
She then used the money she made from her crimes to purchase a farm close to La Porte, Indiana. Gunness remarried soon after relocating to Indiana, but neither her second husband nor many of the other guests who visited the property during their time together lived very long after their nuptials.
After the passing of her second husband, Gunness started placing ads in neighborhood periodicals, portraying herself as a wealthy widow looking for a new man. Gunness received a lot of male visitors, but very few ever left—that is, until a fire destroyed her home on April 28, 1908, killing three children and leaving behind a headless mother.
3. Orville Majors
In human form, Orville Majors is a living nightmare. He was a licensed nurse who was born in 1941, but when he started working for a small hospital in Indiana, the patient fatality rate increased. The number of deaths increased from 20 annually to over 100; this alarmed the rest of the personnel, who made the association between the unexpected and odd deaths and Majors joining their team.
It is generally accepted that he was injecting potassium chloride, which led to illnesses such as abrupt respiratory or cardiac collapse, into elderly victims who gave him "a hard time." In October 1999, he was formally charged with seven murders, found responsible for six of them, and given a 360-year prison term.
He is thought to have killed well over 100 people, and some reports put the figure as high as 135–145. This guy may be the creepiest serial killer in Indiana history.
These are the most dangerous cities in Indiana.
4. David Maust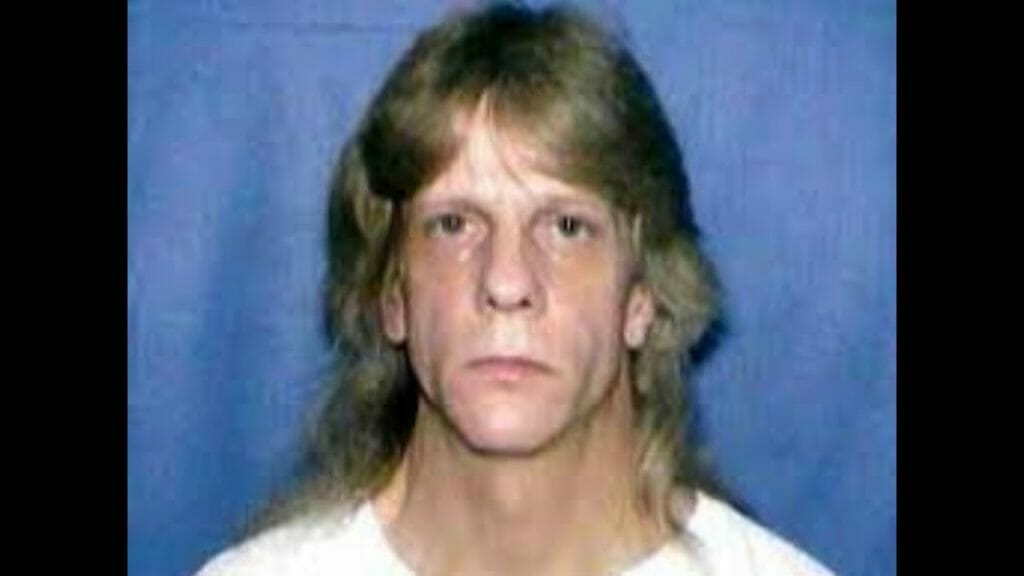 Maust was born in Pennsylvania in 1954, although he passed away in Indiana in 2006. He was institutionalized for the first time when he was nine years old. He had long-standing, significant mental health disorders and was violent. Later, he killed at least five known victims, all between the ages of 13 and 19, after abusing them sexually.
In 1994, he received a sentence of 35 years, was freed in 1999 after only four years, murdered additional people, and was then arrested once more and given a new sentence of three consecutive lifetimes in prison without the possibility of parole. In 2006, he committed suicide by hanging himself with a bedsheet while incarcerated in Indiana.
5. Larry Eyler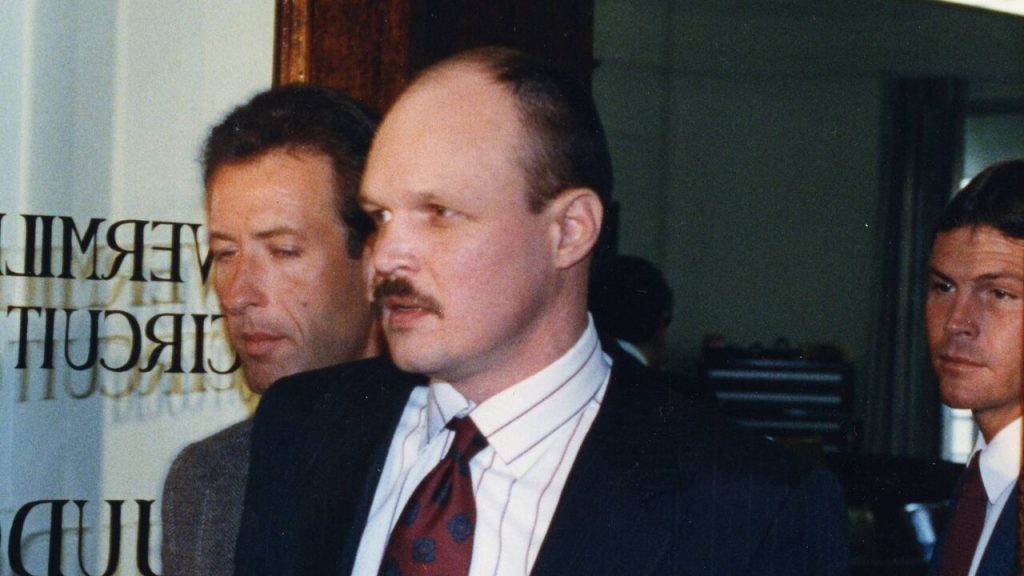 Larry Eyler murdered a number of youths and young men between 1982 and 1984, then dumped their bodies along Indiana's roadways. According to information presented by his defense attorney after Eyler's death, authorities believe he killed at least 21 people. Despite this, he was only found guilty of one homicide, the murder of 15-year-old Daniel Bridges.
Eyler was given a death sentence in 1986 for the murder of the adolescent, but he passed away in 1994 at the age of 41 due to complications from AIDS. Eyler claimed to have had several collaborators before his death, one of which was a professor at Indiana State University named Robert David Little who was in his middle years.
Eyler claimed that Little would masturbate and take pictures as he tormented and mutilated his victims. The professor was detained and accused on the basis of Eyler's claims, but Little was found not guilty in 1991.
6. Darren Deon Vann
Afrikka Hardy, a 19-year-old sex worker, was found strangled and in the bathtub of a hotel room in Hammond, Indiana, on October 17, 2014. When a friend went to see a client and hadn't heard from the teen, she started to worry. Darren Deon Vann, 43, was detained when the police used the young woman's phone records to locate the man who had hired her through an escort service.
Vann, a convicted sex offender, was caught with some of Hardy's belongings still in his possession and admitted to killing the 19-year-old. Vann confessed to the murders of several additional young ladies, and he also helped police locate the remains of six victims who had been killed and dumped throughout Gary, Indiana. Vann is currently incarcerated for life without the possibility of parole after being found guilty of seven counts of murder.
These are Indiana's most infamous prisons.
7. Albert Fish
Hamilton Howard "Albert" Fish was an American serial killer, child rapist, and cannibal who lived from May 19, 1870, to January 16, 1936. He was also referred to as The Boogey Man, The Brooklyn Vampire, The Moon Maniac, The Gray Man, and The Werewolf of Wysteria. Fish once bragged that he "had children in every state," and he once claimed to have taken the lives of roughly 100 people.
However, it is unknown if he was making a reference to rapes or cannibalization, or if the assertion was accurate. Throughout his life, Fish was a suspect in at least five homicides. Fish admitted to three homicides that the police were able to link to a previous killing and to at least two further stabbings.
He was found guilty and given the electric chair as punishment for the kidnapping and murder of Grace Budd. The Gray Man, a 2007 dramatization of his exploits, with Patrick Bauchau as Fish.
8. Jeffrey Lionel Dahmer
Jeffrey Lionel Dahmer, commonly known as the Milwaukee Cannibal or the Milwaukee Monster (May 21, 1960 – November 28, 1994), was an American serial killer and sex offender who raped, killed, and dismembered 17 men and boys between 1978 and 1991. His later killings frequently entailed cannibalism, necrophilia, and the permanent retention of body parts, usually the entire or a portion of the skeleton.
Dahmer was ruled to be legally sane during his trial despite having been diagnosed with borderline personality disorder, and a psychotic disorder. On February 15, 1992, he was given a life sentence for 15 of the 16 murders he had committed in Wisconsin after being found guilty of 15 of them. Later, he was given a 16th life sentence for a second murder he committed in Ohio in 1978. Dahmer was killed by fellow prisoner Christopher Scarver on November 28, 1994, at the Columbia Correctional Institution.
9. John Wayne Gacy
American serial killer John Wayne Gacy (March 17, 1942 – May 10, 1994) raped, tortured, and killed at least 33 teenage boys and young men in Cook County, Illinois, between 1972 and 1978. (a part of metropolitan Chicago). All of Gacy's known killings took place in his ranch house in Norwood Park. All but one of his victims were killed by asphyxiation or strangling using a handmade garrote; his first victim was stabbed to death.
His victims were often coerced or tricked into going to his address. In the basement of his house, Gacy buried 26 of his victims. The bodies of his final four known victims were dumped into the Des Plaines River, while three other victims were interred elsewhere on his property. Gacy was found guilty of 33 murders and given the death penalty for 12 of them on March 13, 1980. Prior to his fatal injection execution at Statesville Correctional Center on May 10, 1994, he spent 14 years on death row.
10. Edward Theodore Gein
The Butcher of Plainfield or the Plainfield Ghoul, Edward Theodore Gein (August 27, 1906 – July 26, 1984) was an American killer and body thief. Authorities learned that Gein had unearthed bodies from nearby cemeteries and made trophies and mementos from their bones and skin after they were found to have been perpetrated around his hometown of Plainfield, Wisconsin, and his crimes gained him widespread notoriety.
Gein admitted to killing two women: pub owner Mary Hogan in 1954 and Bernice Worden, the owner of a hardware business in Plainfield, in 1957. At first, Gein was institutionalized for mental health reasons after being deemed incompetent to face trial. In 1968, Gein was adjudicated legally insane but convicted guilty of killing Worden.
He was then committed to a mental hospital. On July 26, 1984, at the age of 77, he passed away at the Mendota Mental Health Institute from liver cancer and respiratory failure. In a grave that is no longer marked, he is interred in the Plainfield Cemetery adjacent to his family.
11. Susan and James Carson
In the San Francisco Bay Area, James and Susan Carson, sometimes written "Suzan", rose to fame for killing at least three and maybe as many as a dozen persons whom they blamed for "psychic attacks." The pair, who referred to themselves as "vegetarian Muslim warriors," used drugs heavily, became Muslims, and lived on a marijuana plantation.
Then they began to murder. When they killed their female roommate in Haight-Ashbury in 1981, it was the first. As they worked to eradicate witchcraft from the globe, they slaughtered at least two more persons. Others on their kill list were included. When they were eventually apprehended, they staged a news conference to confess to the killings, which they said were carried out to dispel curses that had been set on them. Both received sentences of 75 years to life in jail.
12. Alton Coleman and Debra Brown
Alton Coleman and Debra Brown, a murdering couple, were found guilty in the 1990s of a string of violent rapes and killings that started in Wisconsin in 1984. The couple committed murders of women in a number of Midwest states, including Indiana, before being captured there as well. Coleman was given the death punishment for his violent involvement in the killings, and in Ohio, he was shot to death in 2002.
So, tell us, which of them had made you astonished? In my case, none of them were worthy to be forgiven or forgotten. History will always remember them with a lot of hatred.