Are you planning a visit to Arkansas but confused about how to plan a schedule that can cover all the great things to see in Arkansas?
Without further ado, let's go through this list of the top famous landmarks in Arkansas that are a must-see, so that you can make a plan to see them all.
1. Hot Springs National Park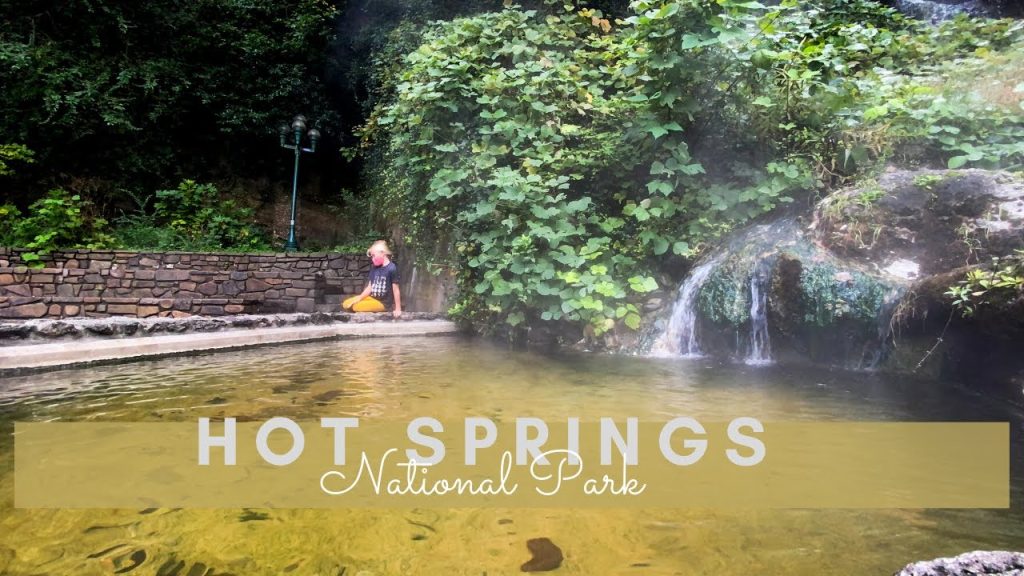 One of the iconic features of Arkansas is that it boasts a national park right in the heart of the city. It is none other than the Hot Springs National Park. It is located in Garland and truly is one of a kind. With its steaming pure mineral waters flowing to multiple hiking trails, this place is a must-visit.
As a landmark, it holds years of natural history of Arkansas and the diverse wilderness. You can find plenty of campgrounds that are RV suitable or private, so you should plan a visit soon.
2. Crater of Diamonds State Park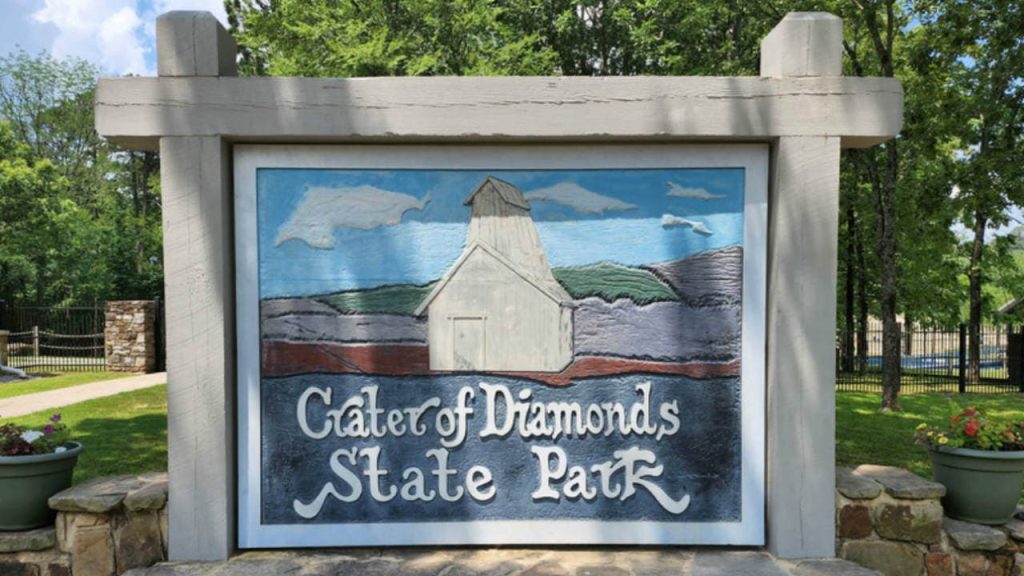 In Arkansas, the diverse state parks are a great aspect and one of the most beautiful ones is Crater of Diamonds State Park. It is a source of producing diamonds that are extracted from their natural volcanic source. With land of 37 acres, the park has trails, swimming pools and new developments for visitors to experience an enjoyable visit.
3. Thorncrown Chapel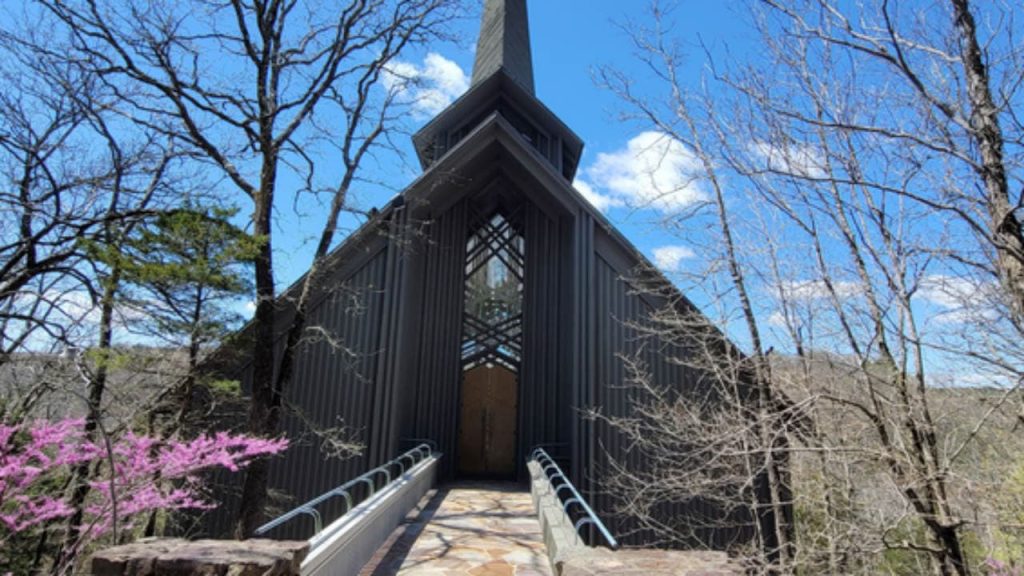 Thorncrown Chapel is situated in the town of Eureka Springs, Arkansas. Although it holds religious value, it has become a significant landmark in Arkansas. It has the structure that follows a non-denominational sacred space for meditation and not for religious holdings. Interestingly, this chapel has been listed as a structure on the National Register of Historic Places.
You might also like to know about the best places to visit in Arkansas.
4. Christ of the Ozarks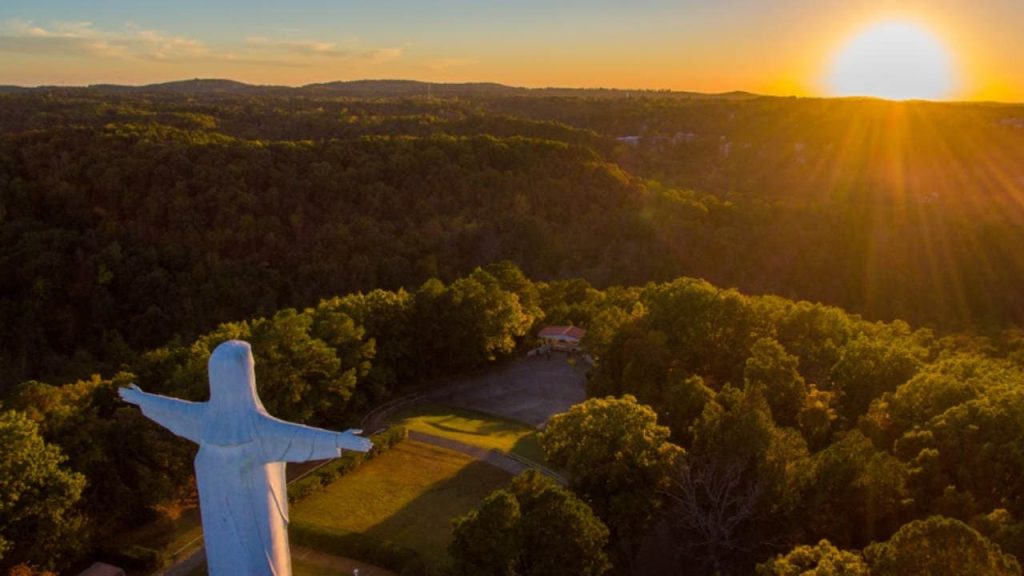 Close to the Thorncrown Chapel, is another fantastic landmark of Arkansas known as the Christ of the Ozarks. For a spiritual you, this place is a must-visit. It was constructed in the 1960s, and it is erected at a height above 65 feet.
The place is surrounded by dense forests and green hills. You can visit the place for free and, if you want to take educational tours, you have to pay some bucks to the guide.
5. Crystal Bridges Museum of American Art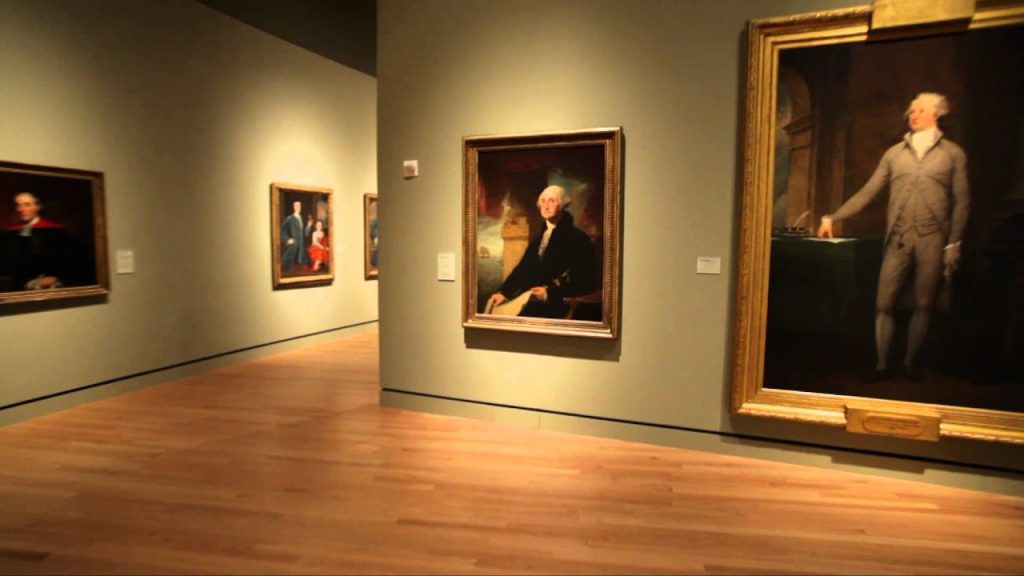 Another exciting landmark to add to the list is Blanchard Springs Caverns. It hosts thousands of visitors who visit these well-decorated caverns to learn the cultural and historical tales of Arkansas.
You can join the special headlamp tour if you are brave enough to walk through dark and small caverns. Besides these, there is also a lake and a vast campground that the visitors love visiting.
6. Magic Springs
Arkansas has plenty of water parks and beautiful lakes. Magic Springs is one of the places to visit for those who are seeking a wet and wild adventure in Arkansas. The place is comparatively inexpensive throughout the year, and you can enjoy great family activities here.
In fact, the area has much to offer, with vast grounds and beautiful scenery to play, camp and relax. There are also a number of resorts to chill after a spring relaxation session.
You might also want to visit the most beautiful lakes in Arkansas.
7. Cosmic Cavern
To get an out of the world experience, you must visit the Cosmic Cavern in Arkansas. It is a decorated cave that has impressive cave formations like a vast array of stalactites and stalagmites.
It is also one of the warmest caves in America with almost 65 degrees Fahrenheit. There are several tour packages available for visitors to enjoy single tours or family group tours to explore the unique caves.
8. Little Rock Zoo
Founded in 1926, Little Rock Zoo has been one of the most popular zoos in the capital of Arkansas for close to a century now. This 33-acre zoo in Little Rock is home to more than 700 animals, representing over 200 species of animals. Little Rock Zoo doesn't just have the most comprehensive collection of wild animals in the state, it is also the largest zoo in Arkansas.
9. Little Rock Central High School
One of the unique landmarks of Arkansas is Little Rock Central High School, which was built back in 1957. It has been listed as a National Historic Site in Arkansas. It has a long history in the area where it is located, in Little Rock, Arkansas.
Although it still operates as a school, in the area around the Commemorative Garden, you can visit and enjoy a self-guided tour. There is also a visitor center created for visitors to find out about the structure and history of the landmark.
10. Mount Magazine
With a height of 2,753 feet above sea level, Mount Magazine is the tallest peak located as an incredible landmark in Arkansas. Along with the fantastic views of the surroundings, you can also enjoy the park area.
Moreover, there are hiking trails, a lodge, indoor swimming pool and picnic areas. As a whole, this landmark has breathtaking panoramic views that you must not miss.
11. GARVAN WOODLAND GARDENS
Over 128 varieties of shrubs and wildflowers, 160 different types of azaleas, and a four-acre (1.6 hectare) Asian garden on the edge of Lake Hamilton are all part of the lush 210-acre (85 ha) gardens.
Even while the Garvan Woodland Gardens are wonderful to see all year round, visiting them in the winter when the annual holiday light show turns the park's 18 acres (7.3 ha) into a shimmering fairyland with more than 5 million lights is simply amazing.
12. BLANCHARD SPRINGS CAVERNS
The natural cave system known as Blanchard Springs Caverns is located in northern Arkansas in the Ozark-St. Francis National Forests.

Blanchard Springs Caverns, which have been continuously eroded over thousands of years, are still changing.
13. MOUNT MAGAZINE
The mountain has the greatest views in Arkansas and is well known for its picturesque overlooks, first-rate hiking routes, and Skycrest Restaurant, a posh diner positioned high atop the mountain.
The beautiful visitor center at Mount Magazine offers programs that describe the wide range of flora and wildlife that can be found on and around the mountain.
Each of the landmarks has a history related to it and the natural beauty of the places will surely mesmerize you. Even if you cannot do thorough research of its significance, just visiting them will enrich your knowledge and fascinate you to know more about them. So don't hold back and try to visit most of the listed famous landmarks in Arkansas. Don't forget to take pictures!