Even though Delaware is the second-smallest state in America, it has quite a number of lakes. Due to its location near the Atlantic, the state has several beautiful lakes.
To enjoy a relaxing time, you need to visit these lakes. Here is the list of the best lakes in Delaware where you have to visit for a refreshing time.
1. Lums Pond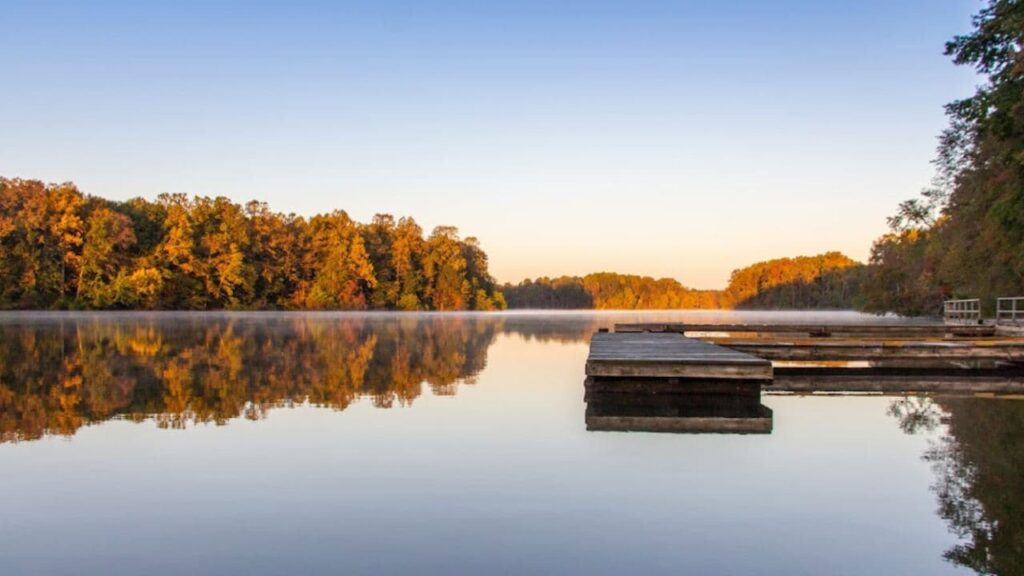 Lums pond is an 81 hectare pond in Delaware, making it one of the largest freshwater ponds in the state. The pond is situated in the heart of Lums Pond State Park. It is open year round and people love enjoying a range of recreational activities in the park.
Starting from kayaking to fishing, you can have the chance to try out multiple activities. Some others are rowing, swimming, canoeing, sailing and more. If you visit the area during winter, you can get the chance to go snowmobiling and cross country skiing.
2. Lake Como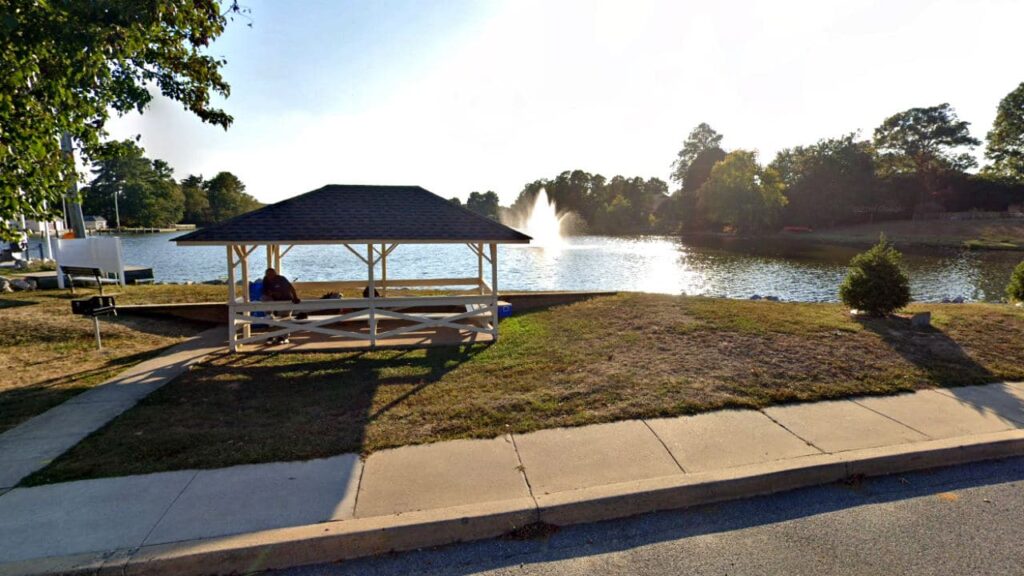 Well known for its incredible swimming waters, Lake Como is a fabulous water body in Newcastle. It is open to the public from mid-May every year. The popular activities are canoeing, fishing and paddle boating.
What makes it so popular is its facility of lifeguard supervised swimming, so you can visit with your little kids and family to relax. It may appear crowded due to its popularity, but you can visit on weekdays for a less crowded experience.
3. Bellevue State Park Pond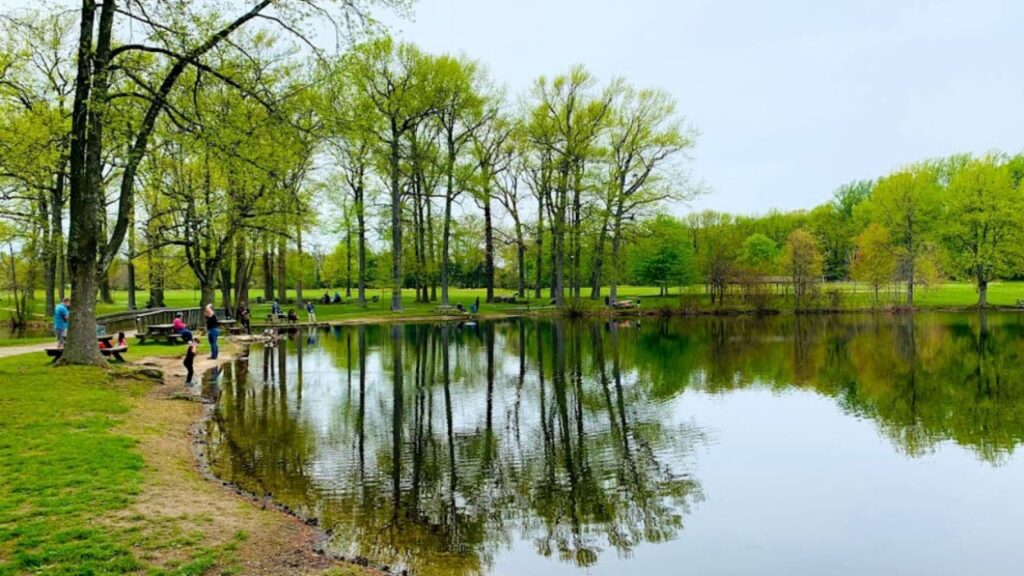 Situated in the suburbs of Wilmington city, Bellevue State Park is a lovely pond, making it the perfect picnic spot. The area near the lake is full of bloomed gardens and grassland. The walking path beside the pond is also surrounded by trees and plants.
The park features several trails for horseback riding, hiking, cycling and taking a stroll. You can explore the nearby area, which has barns, stables and the art center of the state.
Have a look at these historical sites in Delaware.
4. Millsboro Pond
Once home to the Nanticoke Indians, Millsboro Pond holds a history of being the area for hunting and fishing grounds. When you are fishing here, you may fetch largemouth bass, black crappie, pumpkinseed, pickerel and more types of fish.
There are options for going fishing by boat or sitting alone on the shoreline. While you enjoy the tranquility of the area, you can do bird watching as often waterfowl are seen visiting the pond.
5. Banning Park Pond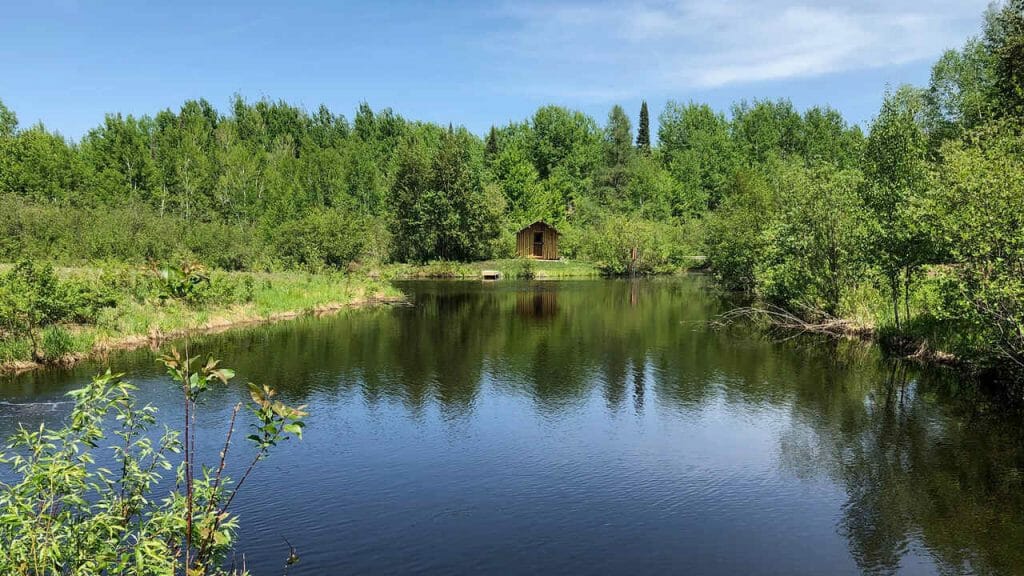 With the most scenic views found in the state, Banning Park Pond is the prime place for several recreational activities. Among all, fishing is the best thing to do in this pond. You can also take soul – lifting walks along the paved paths along the pond.
There are hiking trails along wooded areas of the park for visitors to connect with nature. You can also take your family to enjoy playing in the open space and sports field of the park area.
6. Gordon's Pond
Gordon's Pond is a lovely pond and is a wildlife area situated in Cape Henlopen State Park. You can enjoy meditating in this serene place and watching the magnificent wildlife closely.
You can visit Gordon Park State Park, which is situated at the south end of the pond. This 364 hectare pond is home to stunning scenery, and you can view the ocean from the area.
If you love fishing then check out these spots to catch fish in Delaware.
7. Sheerness Pool
A fascinating pool that is the part of Bombay Hook National Wildlife Refuge is the famous Sheerness Pool. The pool is the breeding ground and refuge area for winter fowls and migratory birds.
This freshwater water body is accessible year round. There is the Parsons Point Trail along the pool and runs through the refuge. You can get the chance to watch several species of birds from the 350 bird species that visit the pool.
8. Trap Pond
A wonder of Sussex County that is one of the largest surviving areas of once extensive wetlands in the state is Trap Pond. It spreads over 850 hectares of area in the south-western part of Delaware. It is a pond and state park of the state as well.
For birdwatchers, this place is the perfect spot to spot a wide range of bird species. There is a camping ground for your me-time with over 140 sites to choose from. Best part? There are 10 primitive sites for you to have a raw experience of camping and relax.
9. Killens Pond
Killens Pond is surrounded by Killens Pond State Park. It is a 26 hectare pond that sits along the Murderkill River. The pond was used as a mill pond before, but presently it offers many recreational activities open to the public.
There are fishing, rowing, boating, kayaking and more activities to do in the pond and cycling, hiking and cross-country skiing activities beside the pond. A fantastic feature of this area is that it has an 18 – hole disc golf course throughout the park.
10. Newark Reservoir
Newark Reservoir is a new lake in Newark city. It is a 12 hectare water body which was built in 2006 to hold and supply water to the city. Presently, it is one of the most popular recreational sites because of its walking trails.
You can choose the 1.8 km trail that encircles the entire lake. You can even ride your bicycle and enjoy the refreshing atmosphere. However, no other recreational activities are allowed in the lake, like fishing or swimming.
11. Becks Pond
The best place to visit during the hot summer days is the delightful Becks Pond. It is a highly popular pond among the residents of Wilmington. The pond gives you access to the northwest shoreline, which is surrounded by grasslands and trees.
Due to the abundance of fish, it is the most popular pond for fishing in Delaware. The park near the pond features grills, gazebos, playground and picnic tables, so you can have a complete day of relaxation and enjoyment.
12. Silver Lake
Located in Dover, this lake is one of a kind, and you can sit by it for a break from the city life. It is a 67.5 hectare lake and there is a clear walking path beside its shore. You can enjoy picnics, let your children play and even set up a barbecue grill for relishing delicious dishes.
You can find many fish like carp, crappie, striped bass and more species of fish when you fish in this lake. However, you will need a permit from the City of Dover Parks and Recreation Department to fish here.
13. Lake Gerard
Surrounded by Lake Gerard Park near Rehoboth Beach is a splendid Lake Gerar. It is a small freshwater lake of 6 hectares. It had a fishing pier for you to enjoy fishing alone or with your buddy. The park near the lake features children's play areas, trails and picnic areas.
An advantage of visiting this park is that you can also visit the nearby beautiful Italian Garden. It is recommended to visit this lake during summer as that is the best time to experience a refreshing time in the bright windy weather.
14. Hoopes Reservoir
A gorgeous water body in Newcastle County is Hoopes Reservoir. When you visit this lake, you will be amazed by the greenery surroundings which makes it a serene place. For enjoying solitude, you can choose this reservoir, which was developed in 1932.
With 76 hectares, it is the largest reservoir in the state. You can visit the Valley Garden Park by the lake and enjoy breathing in the open airspace. The lake was named after the chief engineer of the Wilmington water department called Edgar M. Hoopes.
15. Records Pond
Want to visit a place where you can enjoy solitude and some recharging time? Records Pond is the right place for you. It is a lovely pond in Laurel town sitting along Broad Creek. The surrounding area of the pond is filled with greenery and trees.
You can sit on the shore and get the chance to catch catfish, sunfish and crappies from the pond. There are abundant fishes to enjoy a successful fishing trip. You can also opt for paddle boarding, kayaking and canoeing in the pond.
16. Newark Reservoir
The Newark Reservoir is a reservoir in Newark, Delaware, located just north of downtown. Completed in 2006, it holds 317 million U.S. gallons of water pumped from White Clay Creek, which can supply the city for up to 100 days.
Delaware is a magnificent state with its gorgeous lakes. If you want to give yourself a break, visit these lakes in Delaware and enjoy a refreshing time.