California has some of the best hospitals that provide proficient healthcare for people. Over the years, the government has increased the budget and quality of care and ensured to do further.
Here is the list of the largest hospitals in California. They are also top-ranked due to their hospitality and great health care service.
1. Cedars-Sinai Medical Center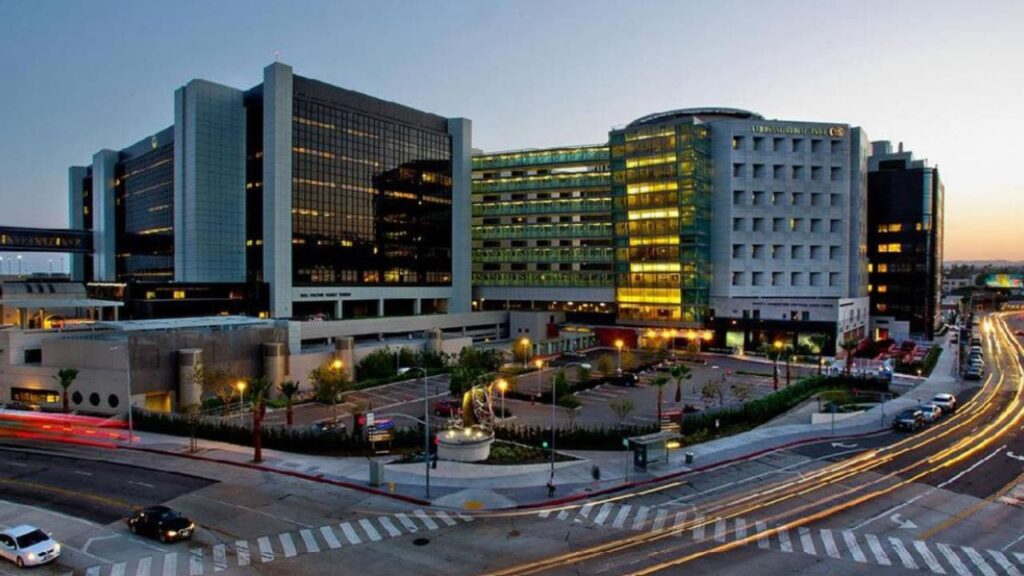 Number 1 on the list is the Cedars-Sinai Medical Center as the largest hospital in California that provides excellent health care. It is located in Los Angeles and is a nonprofit hospital.
It has multiple specialized units, including a trauma center and a research center. It is also ranked as the second-best hospital in LA, California.
2. Sharp Memorial Hospital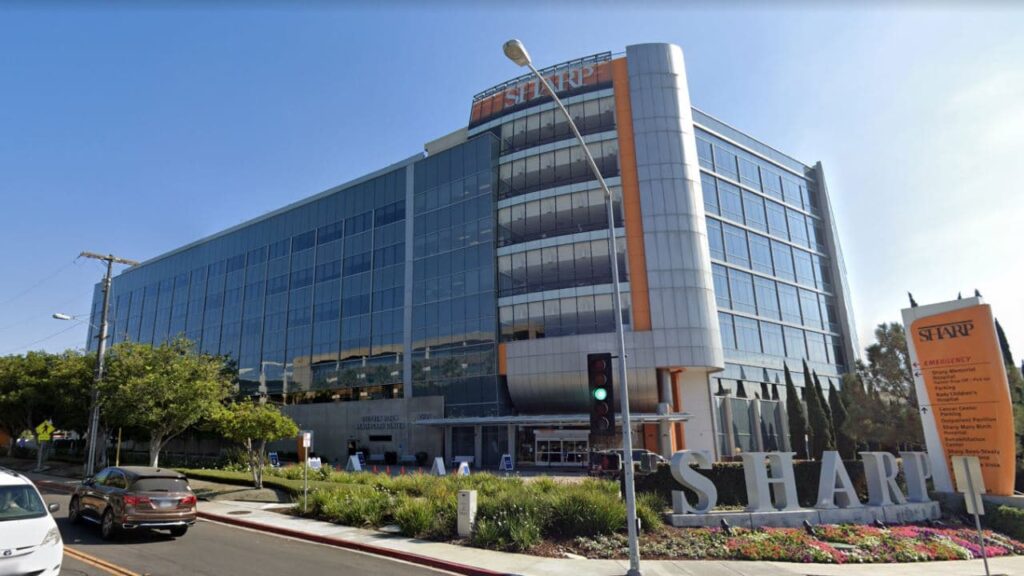 Second on the list with 862 beds is Sharp Memorial Hospital. It is one of the largest hospitals by Sharp HealthCare system. They designed a specialized trauma center and dedicated 48 seats for intensive care healthcare.
Established in 1955, this hospital in San Diego covers 315,621 square feet and has been expanding to better facilitate more patients. This hospital is also the first major long-term rehabilitation center.
3. John Muir Medical Center
John Muir Medical Center is a part of the hospital network, providing an integrated system of specialized doctors, well-trained nurses and the highest quality service for patients.
It was formed in 1997 and is equipped for general medical and surgical types of medical care. It is a nationally ranked hospital in 3 specialties, including trauma center.
Do you know which is the largest airport in California? If not, check out this list.
4. California Pacific Medical Center
California Pacific Medical Center, situated in San Francisco, California, is one of the largest surgical centers with 3 acute care campuses to ensure the highest quality health care services.
It has merged with medical academic services to increase their specialties. They provide excellent facilities and also cooperate with a research center dedicated to unique cases.
5. UC Davis Medical Center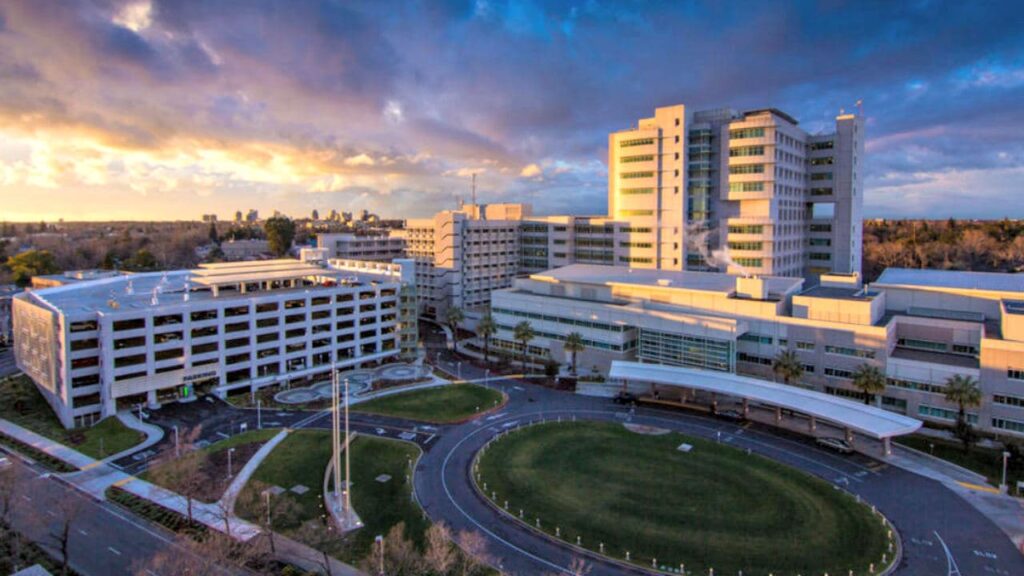 A part of UC Davis Health, UC Davis Medical Center is a large hospital located in Sacramento, California. It is under the wing of the University of California, so the medical center ensures commendable health service by specialists.
It has a 1 level trauma center, and further plans on expanding the health care area beside the medical university. It sits on 142-acre land. It is surveyed as the 9th best hospital in the whole of California.
6. Sharp Grossmont Hospital
Since 1991, Sharp Memorial Hospital has been serving innumerable patients. With 536 beds, it is the largest hospital in East San Diego. It covers around 750 square miles and is established by Grossmont Healthcare District.
Presently, it has several units like ER, pediatrics, and they are progressing to make a trauma center soon. Their medical services range from surgical care, intensive care, sub-acute and long-term care for all patients.
You might also like to know about these historical sites in California.
7. Kaiser Permanente Medical Center
Popularly known as Kaiser Center, Kaiser Permanente Medical Center is situated in Oakland, California. It was founded in 1945 and presently operates patients from 8 different states, including Hawaii.
Their network of hospitals is increasing day by day due to their promising contribution to the healthcare of California. It is one of the largest healthcare centers in the whole of the US with over 12 million members in multiple branches.
8. Antelope Valley Hospital
One of the biggest public hospitals in Lancaster, California is Antelope Valley Hospital. It specializes in acute care and has increased beds from 393 original seats to 420 beds after joint commission.
This hospital provides exemplary service through their 14 trauma centers. From 2015, all records and documentation have been digitized, so you can look up your records or book an appointment through their official website easily.
9. Irvine Medical Center
Another large medical center at the University of California is Irvine Medical Center. They are ranked hospitals in 2 types of specialties, including general medical and surgical.
It is one of the oldest network hospitals in Los Angeles and their dental unit has also produced the highest quality services.
10. Community Hospital of Huntington Park
For excellent service, Community Hospital of Huntington Park is one of the best community hospitals in California. The hospital seats 81 beds with doctors providing healthcare at a low and affordable rate.
The emergency department is open 24/7 and surgeries are done safely by the special surgical team. If you are a tourist, and are looking for proper care at low cost and less hassle of documentation, you can turn to this hospital.
You do not have to worry about finding proper healthcare in California. In case of an emergency, you can visit or call an ambulance from any of the mentioned largest hospitals in California.