Can you imagine yourself steering a spaceship through the universe? Or how the universe may look at the beginning of time? All this may be an illusion, but now it may be possible to create such an illusion through the planetarium.
A planetarium is not just a building but a place where visitors are transported to the universe of planets, stars, meteors, black holes, and much more. The United States is the home of 350 planetariums. They not only give us insight into the universe but also help us to explore the unknown.
List of Largest Planetariums in the US
Let's visit the largest planetariums in the US with me and learn what they have stored for us:
1. Jim Cherry Memorial Planetarium at Fernbank Science Centre, Georgia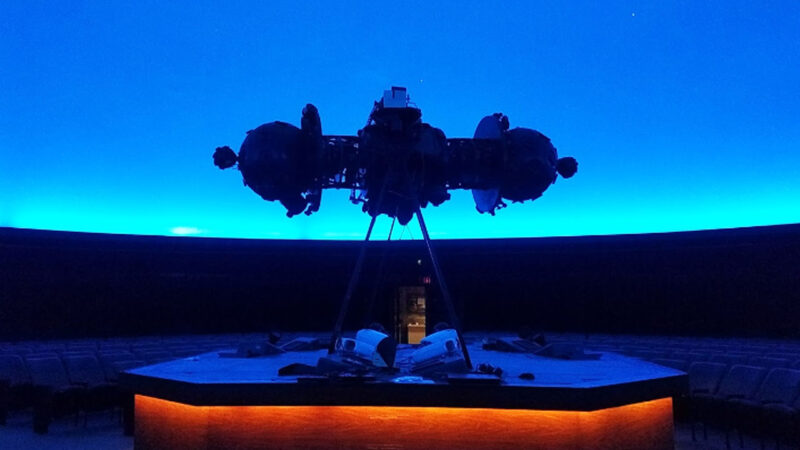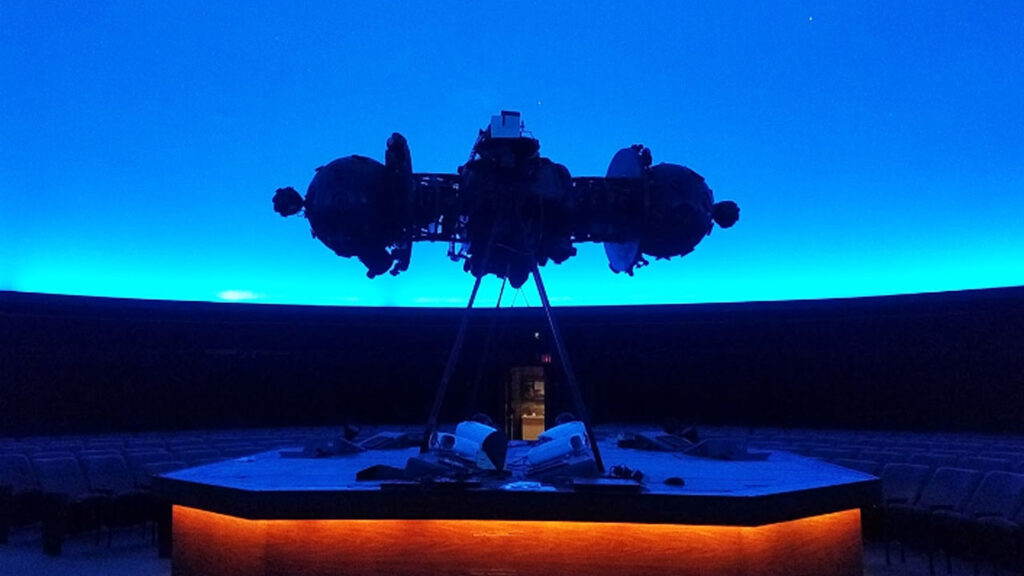 Jim Cherry Memorial Planetarium is the largest planetarium in the US which is located at Fernbank Science Center, was first established in 1960. It is also known because it was owned and operated by a public school system. With 500 seats-celestial theaters and a 21.3-meter dome, it has both educational programs for schools and the public. It also has some special equipment like Mark V Zeiss star projector and more than 100 special effects projector. A 36-inch Fernbanks reflecting telescope is used for educational and research purposes with a full array of electric enhancements. The telescope is open to the public on Thursday and Friday evenings, depending on the weather. One of the largest reflectors in the southeastern US, the Cassegrain reflector(0.9m), is stationed there.
If the weather is clear, every Thursday and Friday evening from 9 pm to 10.30 pm, the Observatory is opened free for the public. During the school year variety of grade-specific programs are given.
Address: 156 Heaton Park Dr, Atlanta, GA 30307, United States
Phone: +1 678-874-7102
2. Kennedy Space Center Visitor Complex, Florida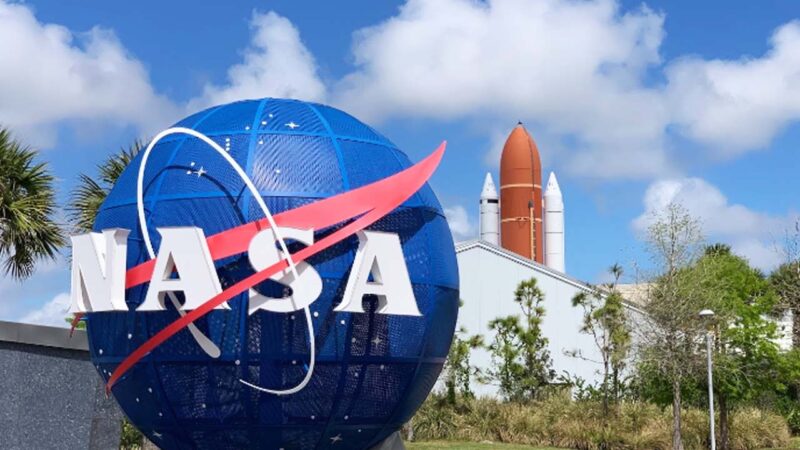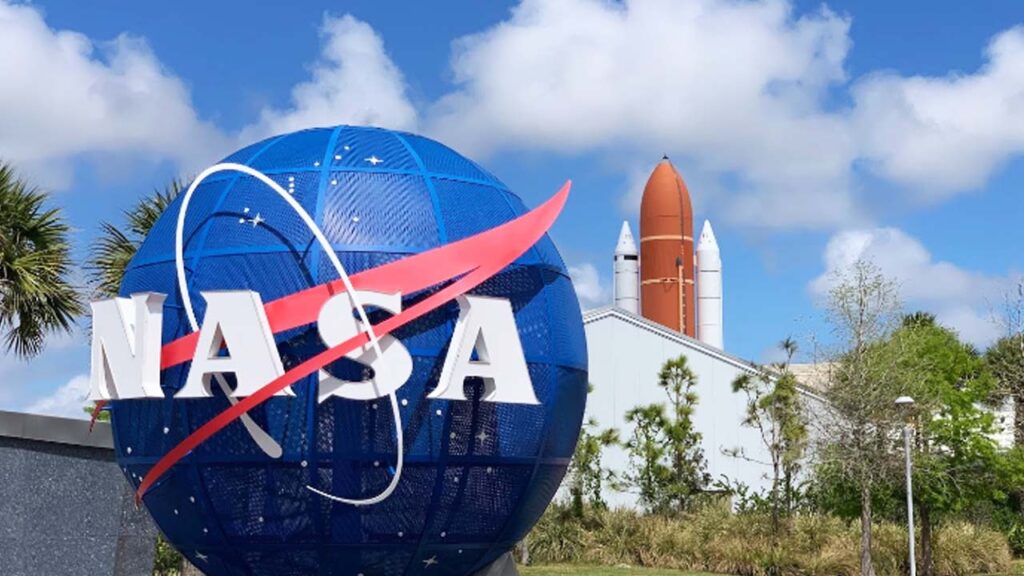 With a seating capacity of 450 people, Kennedy Space Center is the second largest planetarium in the US. Kennedy Space Center Visitor Complex has thousands of experience, and by exploring it, we can see the universe in a different light. The space center consists of different attractive shows. It shows the mission zones, space pioneers, apollo mon landing NASA's space shuttle programs, and MARS's future journey.
The KSC provides three types of education – for students, researchers, and the public.
Address: Space Commerce Way, Merritt Island, FL 32953, United States
Phone: +1 855-433-4210
3. Hayden Planetarium at American Museum of Natural History, New York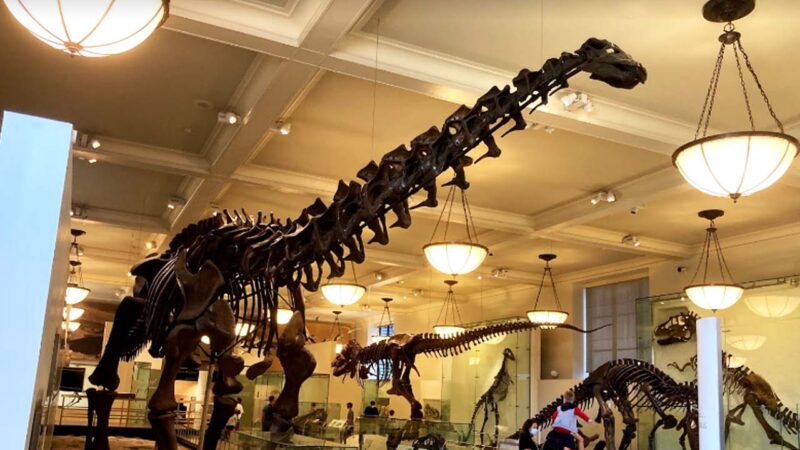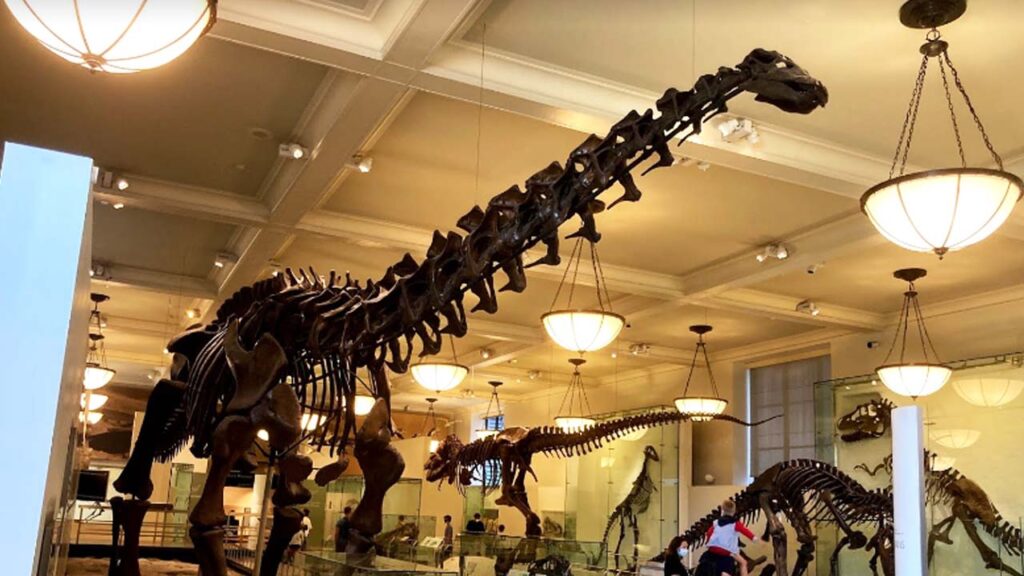 With the mission of bringing the frontier of astrophysical research to the public, Hayden Planetarium was established in 2000. It is the second-largest planetarium in the US, with a seating capacity of 429. Inside a glass cube at the Rose Center for Earth and Space, Hayden Planetarium is situated. It is a hope for astrophysical education as its predecessor opened in 1935. It features a Digital Dome Projection System along with a custom made Zeiss Mark IX Star Projector. With this equipments, they can use a scientifically accurate 3D map which displays the hyperrealistic view of the planets, galaxies, nebulae, star.
Renowned for its "Digital Universe Atlas" title, a team of visualization experts, museum scientists collaborate the museum's Space show in the theatre. It is open from Wednesday to Sunday, 10 am-5.30 pm.
Address: American Museum of Natural History200 Central Park WestNew York, NY 10024-5102
Phone: 212-769-5100
4. The William L. McKnight-3M Omnitheater at Science Museum of Minnesota, Minnesota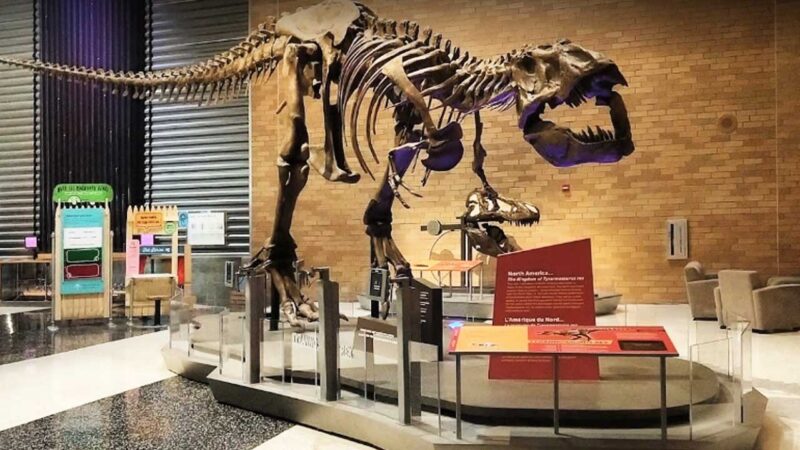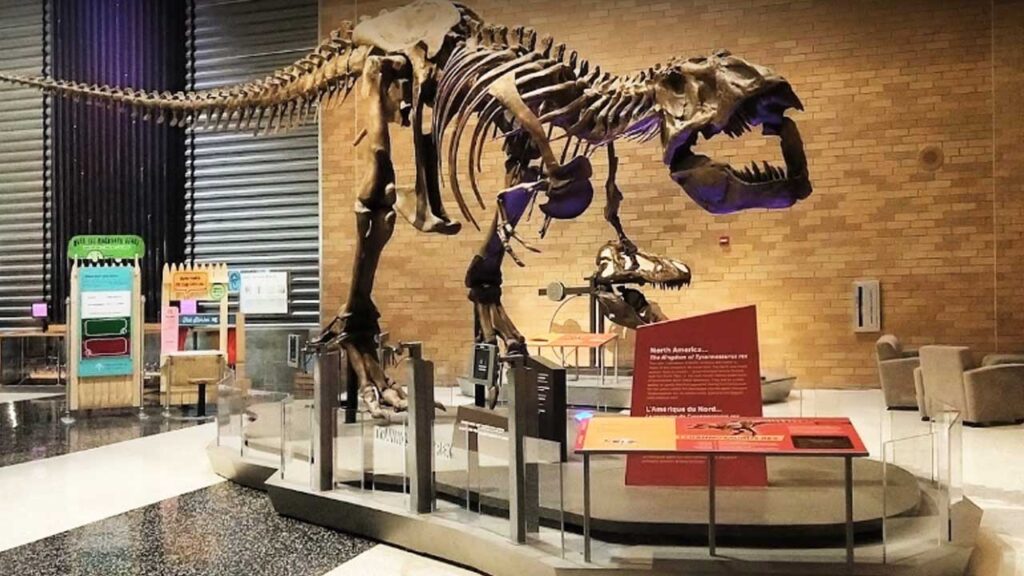 In 1978, McKnight-3M Omnitheater was opened, which was the second of its kind. The seating capacity of this theatre is 429, which makes it the third-largest planetarium in the US.
With a rotatable dome, it is the first convertible theatre in the northern hemisphere. For films and other presentation, it has IMAX/Omnimax theatre with both wall screen. It is known as "the largest permanently installed electronic cinema projector in the world". It has become the leading producer of Omnitheater films.
Address: Science Museum of Minnesota120 W. Kellogg Blvd.Saint Paul, MN 55102
Phone: (651) 221-9444 or (800) 221-9444TTY: (651) 221-4585fax: (651) 221-4533
5. Jennifer Chalsty Planetarium at Liberty Science Center, New Jersey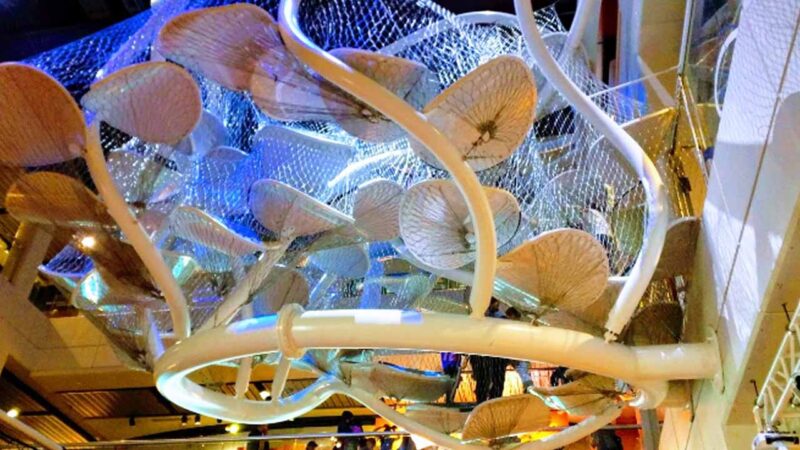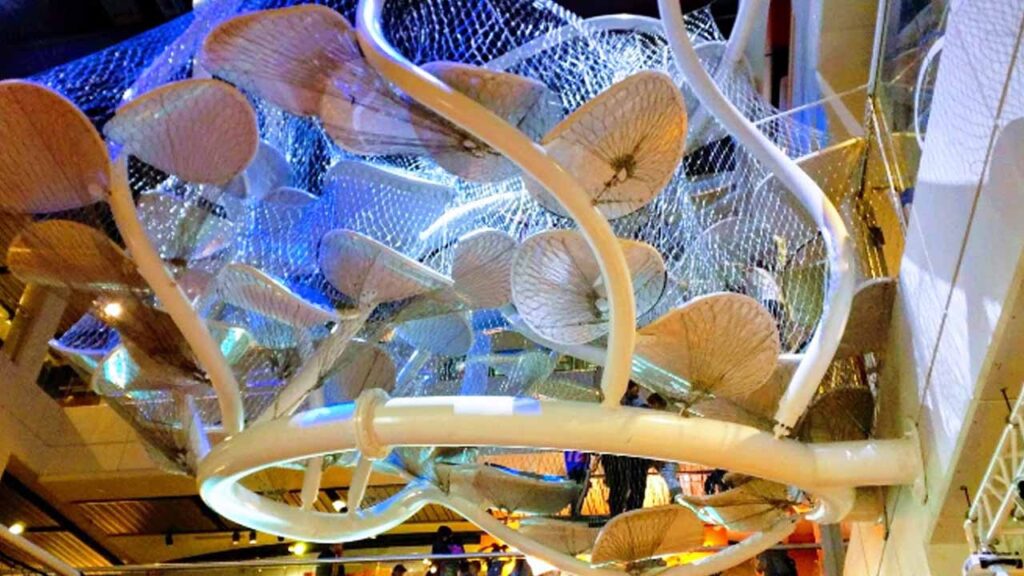 Jennifer Chalsty Planetarium regards as the biggest planetarium in the Western Hemisphere. It is the fourth largest planetarium in the US, with a seating capacity of 400. This planetarium is part of the Liberty Science museum since 2007. The theatre consists of an 89-foot full-dome along with special lighting and sound system.
This theatre dome is tilted on its side, which is standard for IMAX domes. This theatre has many space programs for both public and school education. The main attraction of these programs is "Wonders of the Universe" and "The World Beyond". The museum is open from Thursday to Sunday.
Address: Liberty State Park222 Jersey City BoulevardJersey City, NJ 07305
Phone: (201) 200-1000
6. The Saunders Planetarium at Museum of Science and Industry, Illinois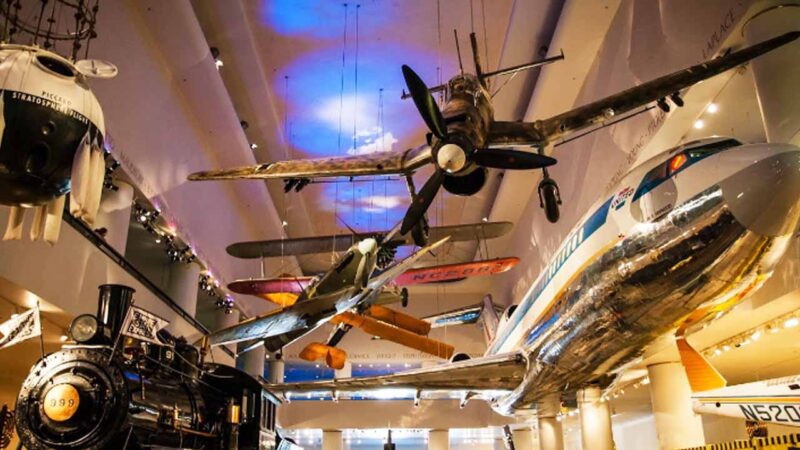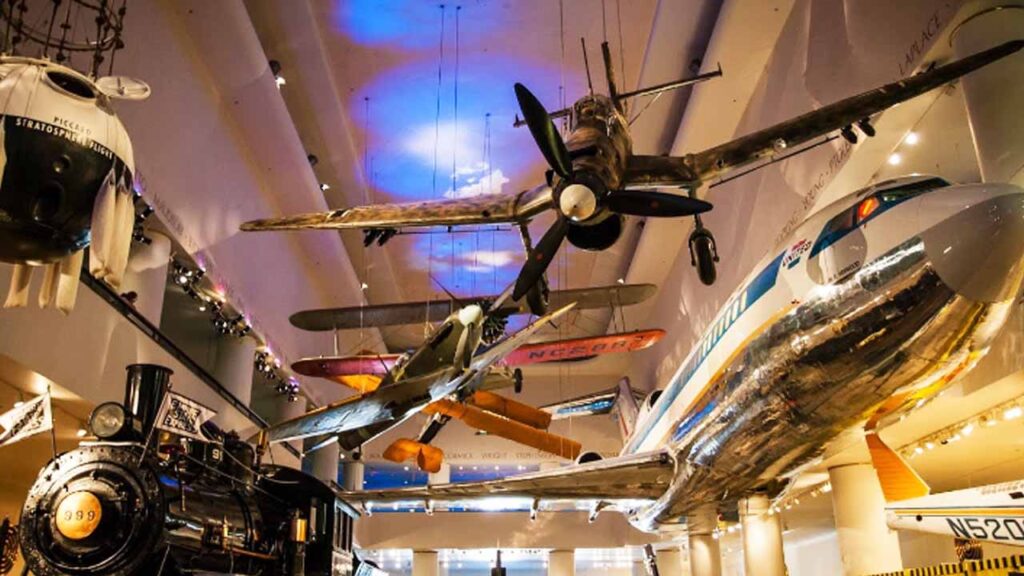 The fifth-largest planetarium in the US is Saunders Planetarium at the Museum of Science and Industry. The planetarium was established in 1992 with a seating capacity of 353; this planetarium offers a unique experience while exploring all things astronomical.
The GOTO Star Projector displays 8500 stars, galaxies, star clusters, nebulae, the milky way and major planets. The Cronos has a special ability to show the sky at any time and from any place on the earth in less than 20 seconds.
Since 2009, almost 700000 people have seen shows which offer high definition full-dome digital view controlled by LED lightning and wide-angle video capabilities.
Address: MOSI – The Museum of Science & Industry4801 E. Fowler Ave.TampaFlorida 33617 USA
Phone: 813-987-6000
7. Mugar Omni Theater at Museum of Science, Massachusetts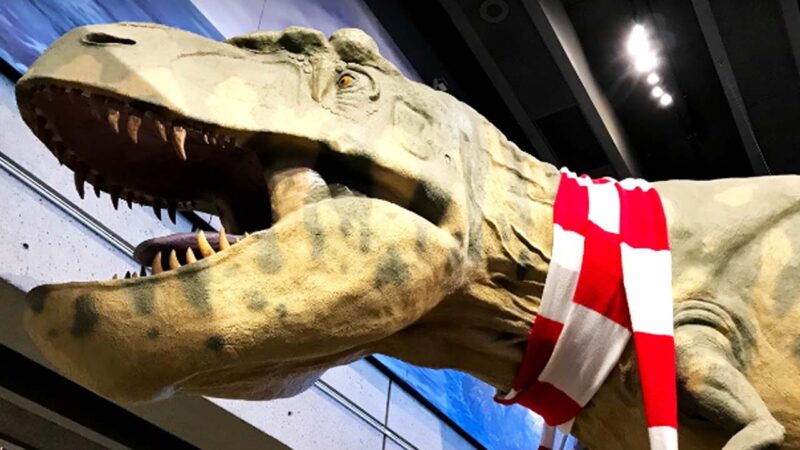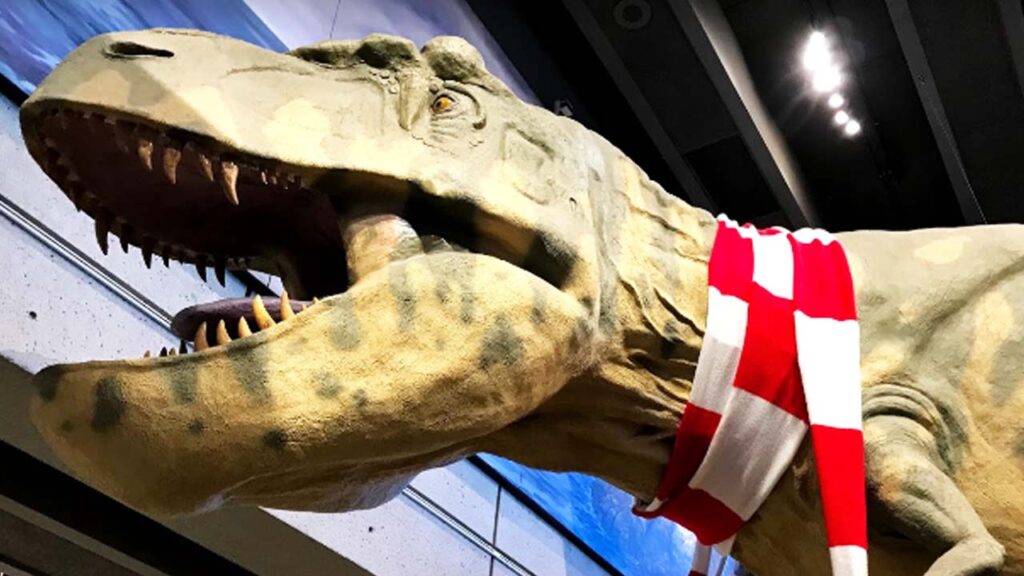 Named after Stephan P. Mugar(founder of Star Market) and his wife Marian G. Mugar, Mugar Omni Theater is the sixth-largest planetarium in the US. It is a non-profitable planetarium opened in 1987—New England's only IMAX dome with 180-degree domed viewing with a seating capacity of 335. With an impressive sound system surrounding the screen, the viewers experience a unique event while viewing films.
The theatre only shows films on educational and scientific interest. It also has special programs on the universe for children. It is open every day from 9 .00 am.
Address: 1 Science ParkBoston, MA 02114
Phone: 617-723-2500
8. Cleveland Clinic Dome Theater at Great Lakes Science Center, Ohio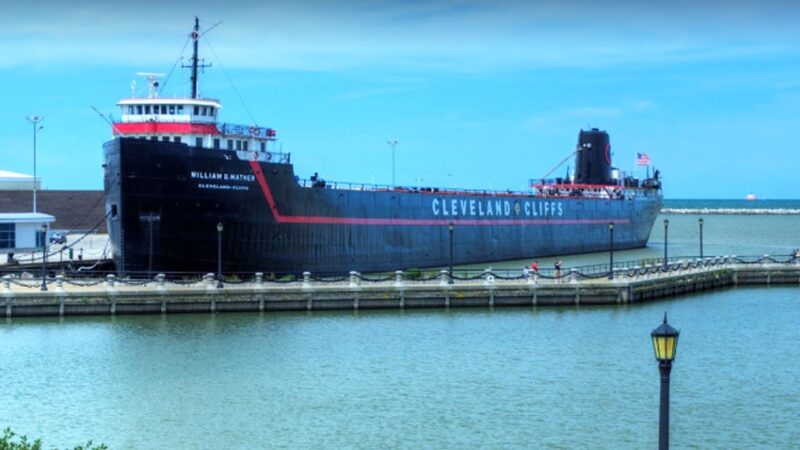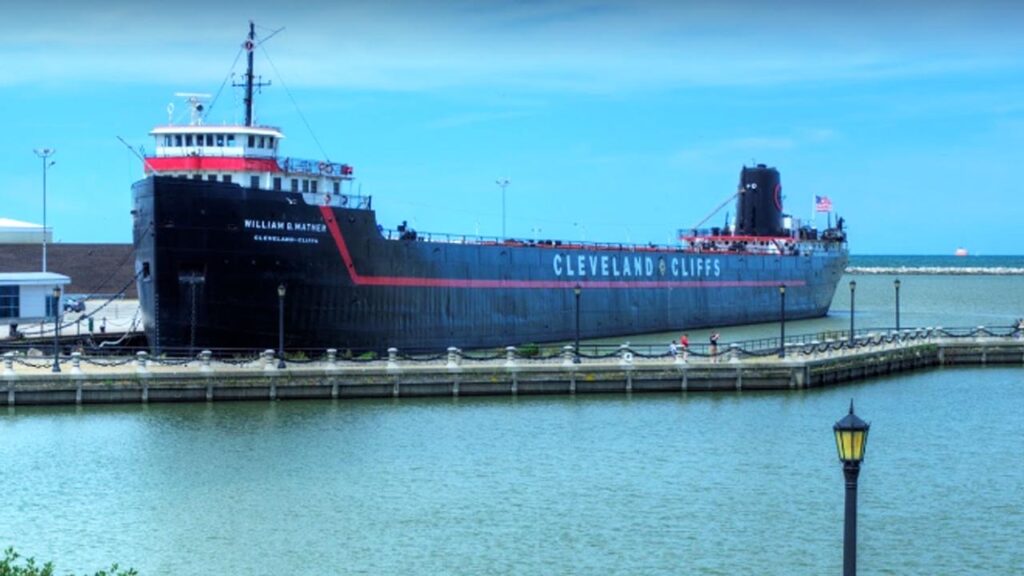 Under the giant six stories high domed screen, Cleveland Clinic Dome Theatre is the seventh-largest planetarium in the US. It has a seating capacity of 320 people. The theatre features a laser-illuminated projection system and the world's first giant dome three-projector. The program varies from earth to universe for all ages.
Address: 601 Erieside Avenue, Cleveland, OH 44114
Phone: 216.694.2000
Email: glscinfo@glsc.org
9. Dr Phillips CineDome at Orlando Science Center, Florida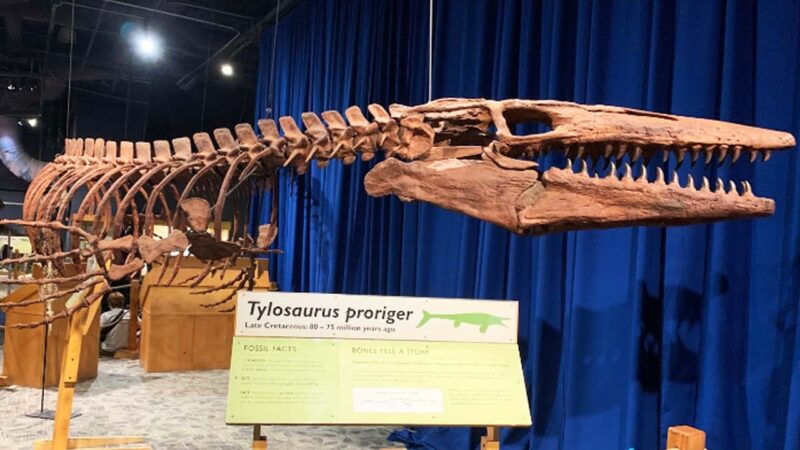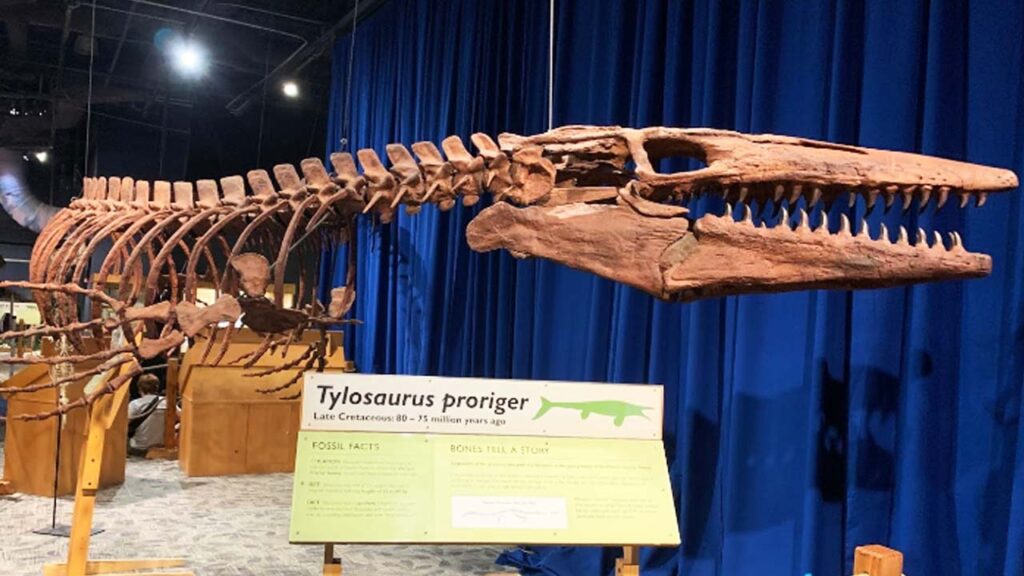 With a 309-seating facility and a dome of 24m, Dr Phillip Cinedom is the ninth-largest planetarium in the US. It was opened in 1997. Beyond the audiences peripheral vision, Dr Phillip Cinedom projects film through a fisheye lens which creates an image surrounding the audience. It provides an array of an entertaining and educational program for visitors of all ages. The shows create celestialeffects of the astronomy-related subjects.
Address: 777 East Princeton Street – Orlando, FL 32803
Email: Info@osc.org
Phone: +1 407-514 2000
10. Charlotte A. Kelly Planetarium at Discovery Place, North Carolina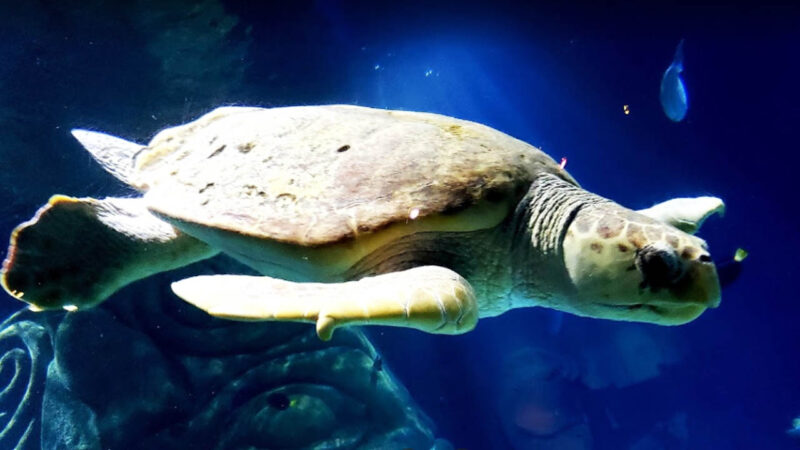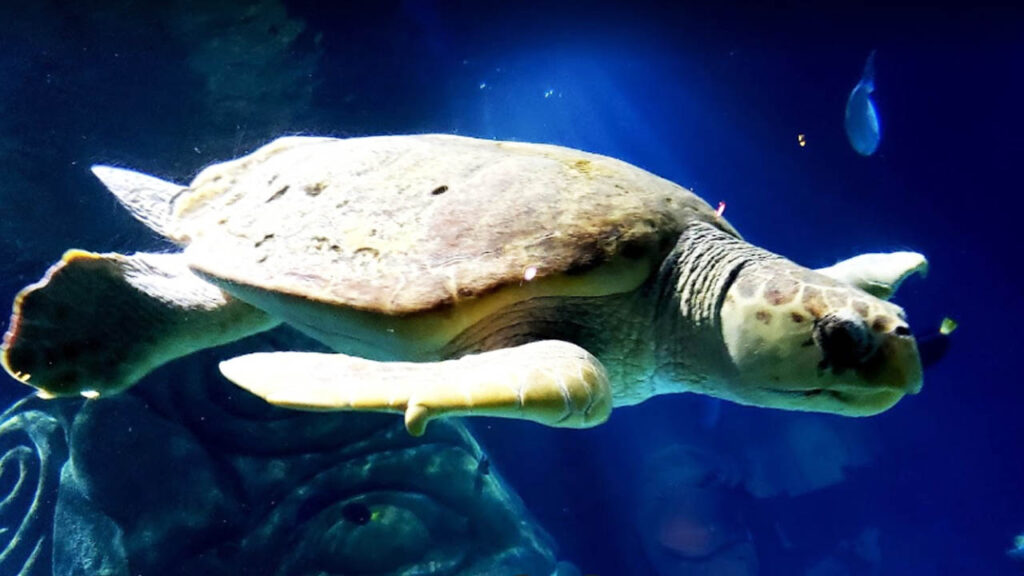 The first planetarium was established in 1964. On Sterling Road near Freedom Park, Charlotte A. Kelly Planetarium only provided sky shows from 1964 to 1980. The new planetarium opened in the same domed amphitheatre. The theater, after remodelling, has a seating capacity of 307-seats. The museum has installed a digital projector with a wide range of graphic capabilities.
This amphitheatre provides both warp drives and time travel and speeds 13 billion light-years to the universe. It also shows the sky of any time from ancient Egypt to the future sky. The Astronomy changing is one of the special program held by the planetarium. Their vision is anyone can be an astronaut. With this, they restarted their shows once again.
Address: 301 N Tryon St Charlotte, NC 28202
Phone:704.372.6261
11. JetBlue Sky Theater Planetarium at Cradle of Aviation Museum and Education Center, New York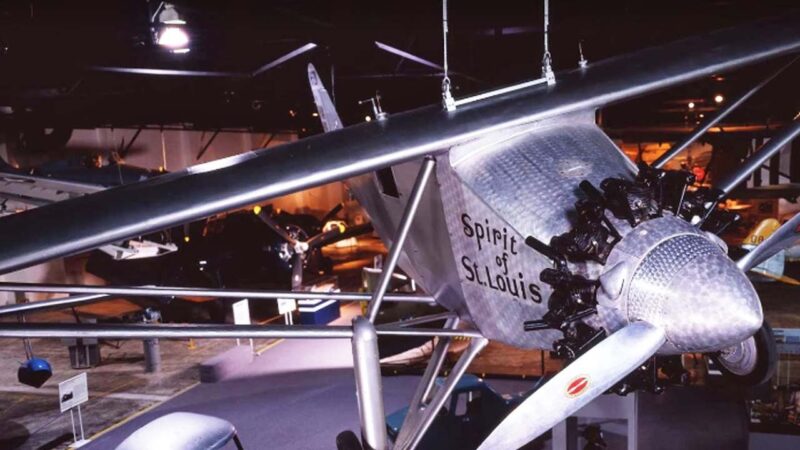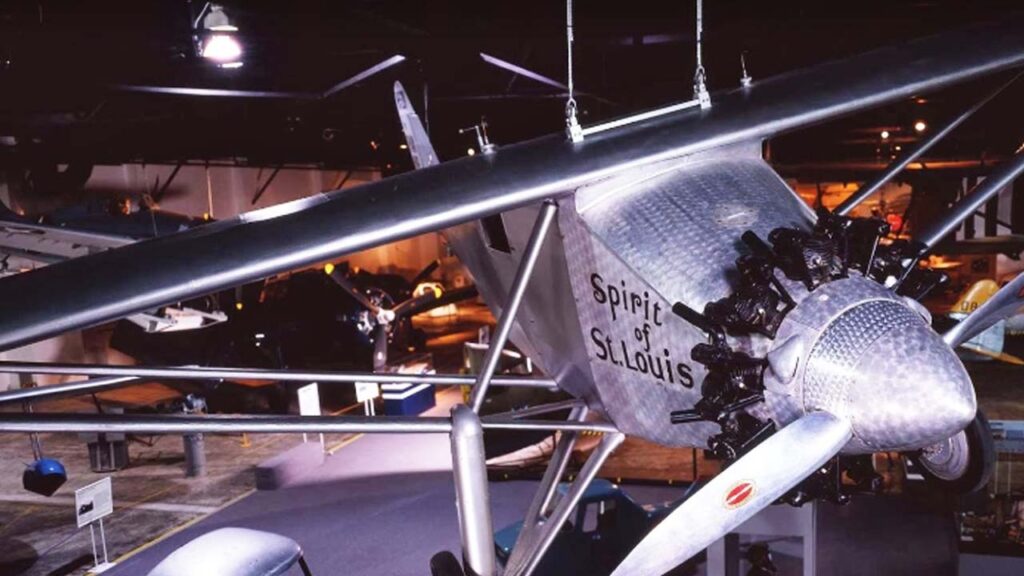 In 2012, JetBlue Sky Theater Planetarium was established as the eleventh largest planetarium in the US according to seat status. With 300 people seating capacity, the theater was digitalized in 2020 with a high-resolution projection and sound system. It has three shows on the weekend and during school breaks. The shows consist of the current night sky, asteroids missions, and so on.
Address: Cradle of Aviation MuseumCharles Lindbergh Blvd.Garden City, NY 11530
Phone: General (516) 572-4111Reservations (516) 572-4066
12. James S. McDonnell Planetarium at Saint Louis Science Center, Missouri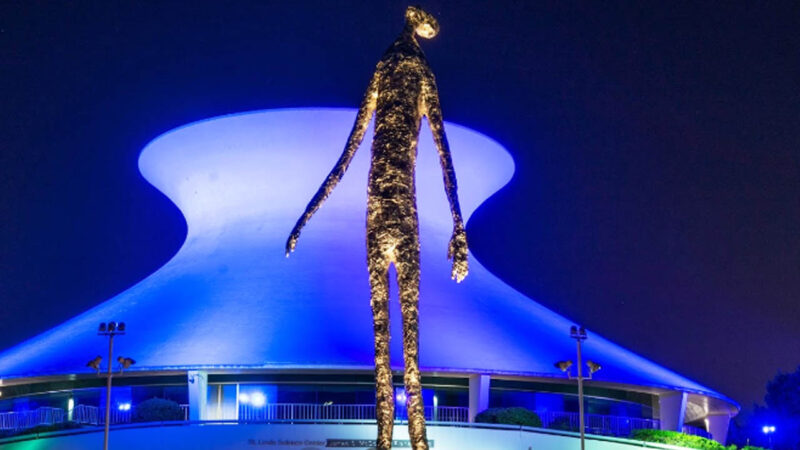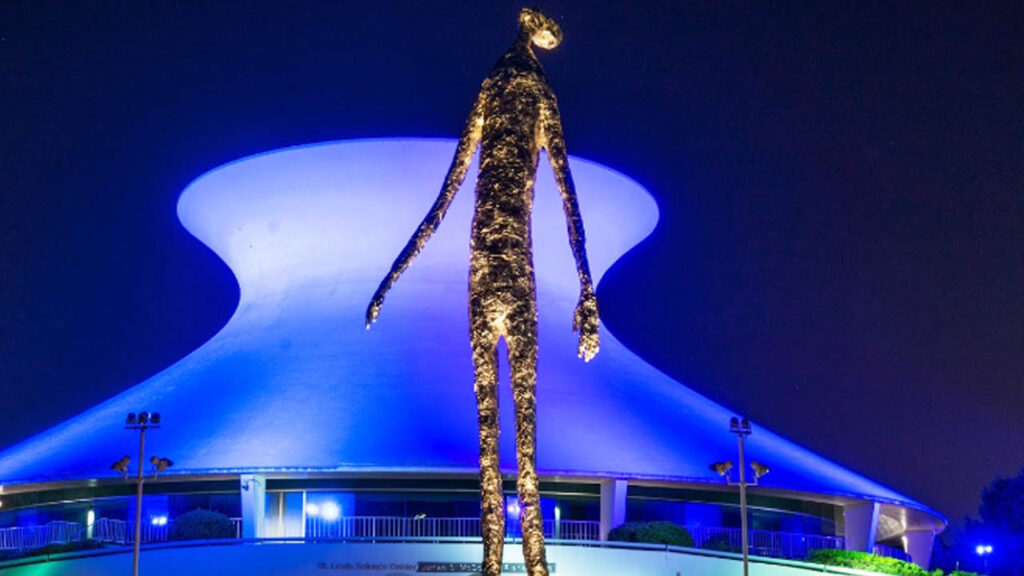 The James S. McDonnell Planetarium is the twelfth-largest planetarium in the US. The seating capacity of this theater is 300 people. The planetariums first three-floor is connected via Skybridge over interstate-64. These three floors are dedicated to aviation, wonders of space and spaceflight, which are the main attraction. Planetarium educators answered every question asked by the visitors as they narrate the space history. Orthwein StarBay, an 80-foot wide planetarium chamber of McDonnell Planetarium's striking Gyo Obata-designed hyperbolic shell. It consists of a Zeiss IX star projector.
Address: 5050 Oakland AvenueSt. Louis, MO 63110
Phone: 314.289.4400
In 1920, when the first planetarium was established, it only created the nighttime sky. On the contrary, today, we are steering ships or watching the universe and its change through time. This gives us hope. A "HOPE" to go to another world, to be an astronaut and fly over the moon. All this was possible because of the planetariums. Let's hope one day we travel through the universe.
Looking for more similar articles? Check out these: