Mile after mile of pristine forests, rocky shorelines, and an ever-present panorama of vast, snow-covered mountains and creaking glaciers; there's no question that Alaska is one of the most beautiful destinations in the world.
But some spots have an extra allure; a glassy lake, perhaps, reflecting the surrounding icy peaks like a mirror, or a colorful town with a particular old-world charm. Beauty has many faces here; the scenery is magnificent, for sure, but its wildlife is also incredible. It's actually impossible to take a bad photo in Alaska.
So, here is a list of some of the most beautiful places in Alaska if you ever plan on visiting.
1. The Alaska Highway
In the post-WWII era, this stunning highway was created to connect the United States with Alaska. Canada would be a part of the route. When it was first built in 1942, the scenic roadway was 2,700 kilometers long; after decades of repair, it is presently 2,232 kilometers long.
Informally, the Pan-American Highway, which runs south to Argentina, is considered to be a part of this spectacular and breathtakingly beautiful highway. Expect breathtaking views of the environment and the opportunity to see a wide variety of fascinating wildlife.
2. Talkeetna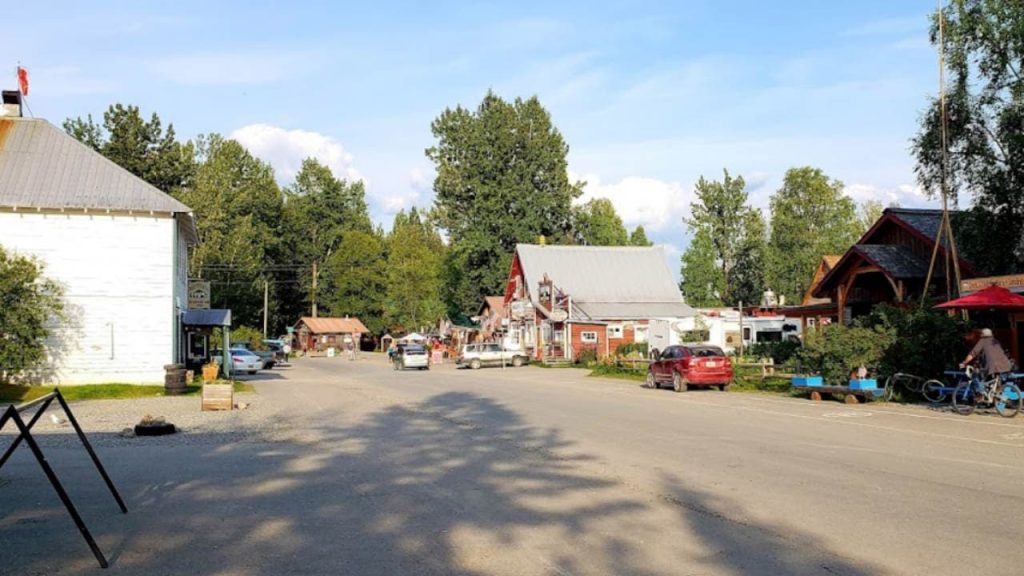 Matanuska-Susitna Borough in the state of Alaska is home to this census-designated place. The winters are long in this little hamlet, and the warmer days are few and far between. In this town, you have a variety of places for sightseeing.
Additionally, you can also enjoy mountain biking, hiking, camping, zip lining, and a river tour, all of which are excellent options. There are also intriguing stores, pubs, restaurants, and breweries to be found in the town, which is only a two-and-a-half-hour drive from the state capital of Anchorage.
3. Mendenhall Glacier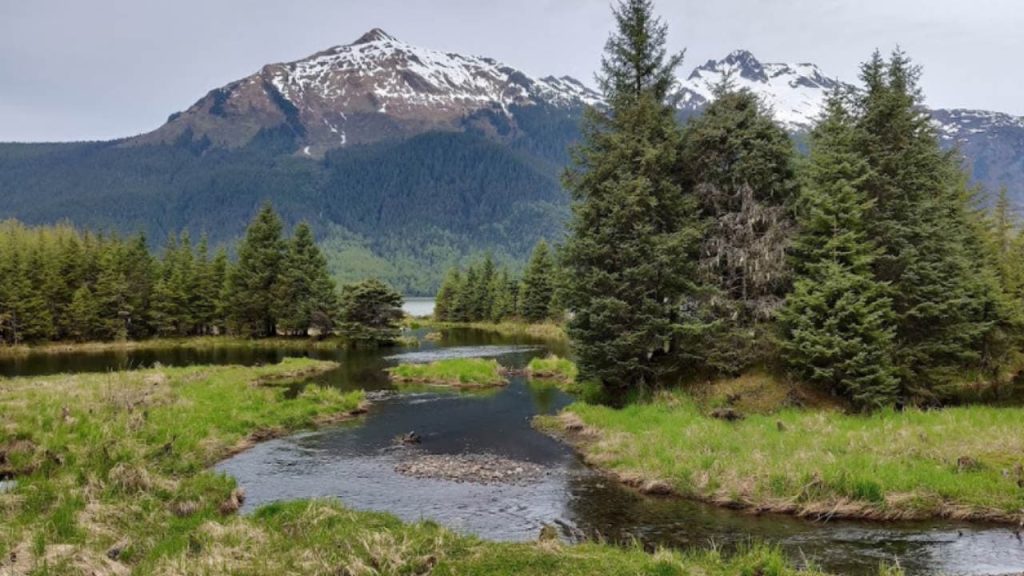 Downtown Juneau, Alaska's closest city, is 21.9 kilometers away from this glacier in the Mendenhall Valley. The Mendenhall Glacier Recreation Region and the Tongass National Forest safeguard the area around the glacier and its surroundings. It was formerly known as Sitaantaago, meaning "The Glacier Behind the Town". It's definitely one of Alaska's most stunning destinations!
Learn more about the tallest mountains in Alaska.
4. Denali National Park and Preserve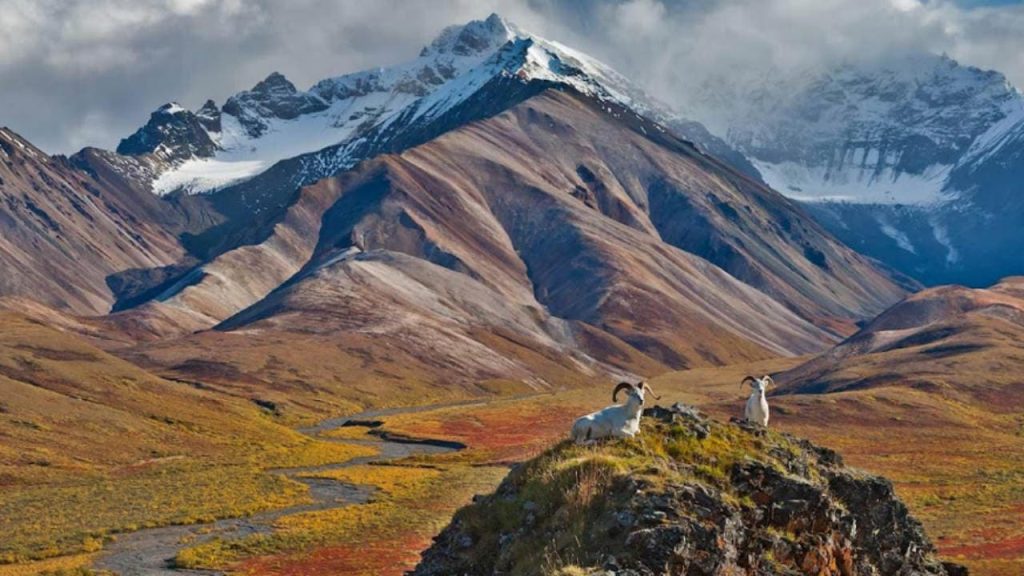 Denali National Park and Preserve in Alaska covers six million acres. Denali, the park's highest point, is at 20,310 feet above sea level. It's the highest point in North America, which is also known as Mount McKinley.
Glaciers, spruce woods, tundra, and many well-known wildlife species can be found in this stunning region. Summer sports such as backpacking, hiking, biking, and mountaineering can all be enjoyed in Denali National Park during the warm months of the year.
5. Gates of the Arctic National Park
It is the second-largest national park in the United States. This national park in the state of Alaska safeguards the Brooks Range and its surrounding area. The park is located in Fairbanks where it is totally situated in the Arctic Circle's northernmost reaches.
As a result of its severe isolation and lack of accompanying infrastructure, this park has no proper access roads. As a result of these factors, it is the least frequented national park in the United States of America. Camping is permitted, but some areas may have limitations.
The city of Juneau, Alaska's capital, is just a short drive away from this city. According to folklore, Sitka is a girl's name, and its Alaskan translation is 'People Outside of Shee'. The Russians established it as a fur-trading post in 1799, making it Alaska's second-oldest city.
In fact, Russians are reported to have defeated the indigenous Tlingit people at the Sitka National Historical Park. There are many interesting historic buildings and landmarks to explore, as well as wonderful hiking and wildlife-viewing opportunities. This is a definite must-see in Alaska.
You might also want to visit the best national parks in Alaska.
7. Katmai National Park and Preserve
If you've ever seen a picture of a brown (grizzly) bear snatching a fish out of the air while perched on the edge of a waterfall, it was probably taken in Katmai National Park. Specifically Brooks Falls, one of the most well-known bear-viewing spots in the entire state of Alaska.
The park, which is known for its fishing, hiking, rafting, and kayaking opportunities but has no road access, is most often reached by floatplane.
8. Lake Clark National Park
Around 100 miles from Anchorage, this park is located in the southwest of Alaska. The park was designated a national monument in 1978 and is a sight to behold, complete with rugged mountains and steaming volcanoes. The transparent color of the turquoise lake is another reason it is so widely known.
There are a variety of places to stay in the park as well. The Chilikadrotna River, Tlikakila River, Turquoise Lake, and the Kontrashibuna Lake are some of the lakes in this national park that can be explored.
9. Glacier Bay National Park
If you've ever wanted to see anything genuinely breathtaking, this is the place to go. Massive mountain ranges and breathtaking glaciers, as well as pristine rainforests and untamed coastlines, occupy 3.3 million acres of the region.
One of the state's most famous attractions, the 25-million-acre World Heritage Site, is located here. Glacier Bay National Park is situated in Alaska and is one of the world's biggest nature reserves. A unique feature of this park is that it can only be reached by plane or boat. Also, the only way to go to the neighboring town, Gustavo's, is by road.
10. Kenai Fjords National Park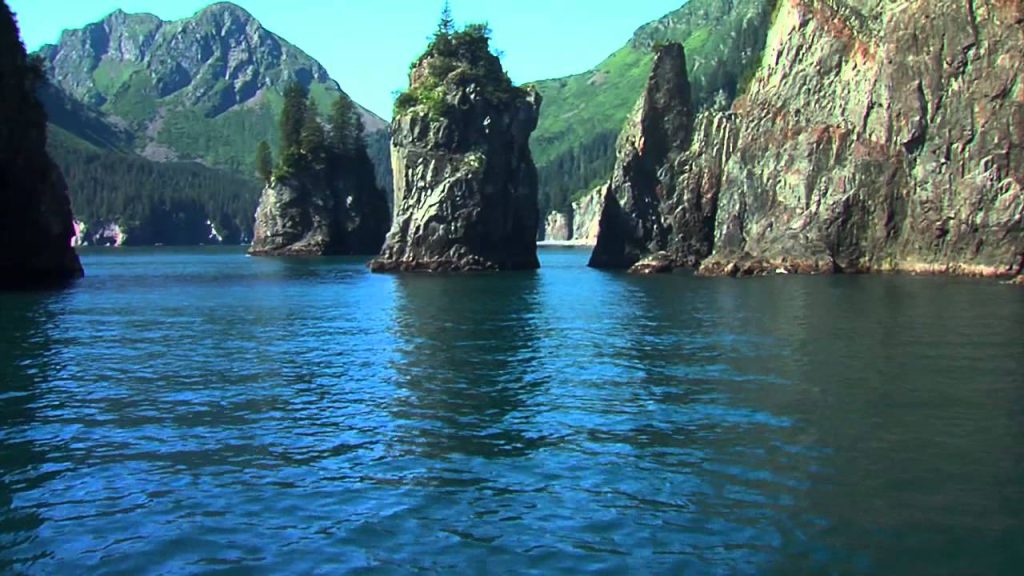 Back in the 1980s, the Alaska National Interest Land Conservation Act helped to create this stunning and one-of-a-kind National Park. Seward, Alaska's largest city, is just across the Kenai Peninsula from where it's located. Fjords and rainforest ecosystems, wildlife species, the Harding Ice field, and a number of archaeological and historical remnants make it a popular tourist destination.
Several rarest animals like bear, lynx, hoary marmot, mink, moose, porcupine, shrew, red squirrel, and more can be found in the National Park. Anchorage, the state's main city, is a short drive away. One of Alaska's most stunning tourist destinations, Kenai Fjords National Park is just 126 kilometers from Anchorage.
11. Ketchikan
This Alaskan town lies on the Passage, a well-known and popular cruise route that winds down the southeastern coast of Alaska. Ketchikan is famed for the numerous Native American totem poles that dot the landscape.
The Misty Fjords National Monument, shaped like a wilderness, embodies the well-known characteristics of Alaska: snow-capped mountains, salmon-filled streams, and tumbling waterfalls. Moreover, the late-nineteenth-century Totem Heritage Center, the South East Alaska Discovery Center, and the city's Creek Street are just a few of the area's noteworthy attractions.
12. Prince of Wales Island
The United States' fourth-largest island, Prince of Wales Island, is part of the Alexander Archipelago. In the 20th century, this village was formed as a saltery, with 6,000 residents.
During the months of summer, plane travel is the quickest and most convenient method to get to these beautiful islands, and Alaska Air flies year-round. For those interested in seeing bears up close, the island has a number of locations where they can do so.
13. Baranof Island
Baranof Island or Baranov Island is located in the Alexander Archipelago in the state of Alaska. Captain U.F. Lisianski of the Imperial Russian Navy gave the name in honor of Russian trader and merchant Alexander Baranov.
The lovely island is about the size of Delaware and is home to the Alexander Archipelago's tallest mountain. Brown bears and Sitka deer call this area home, and it's one of the most beautiful and least-polluted in the world.
The Sitka National Historical Park, Alaska Raptor Center, Fortress of the Bear, Russian Bishops House, and Baranof Castle State Historic Monument are some of the island's best-known tourist attractions, which are all located on the island.
14. Wrangell-St. Elias National Park
The Alaska National Interest Lands Conservation Act established this National Park in 1980. It is approximately six times the size of Yellowstone National Park, which is a popular tourist destination.
This park is well-known for having some of the tallest volcanoes and the highest concentration of glaciers in all of North America — it is definitely one of the most breathtaking sites to explore in Alaska. You can find plenty of accommodations if you decide to pay a visit to this beautiful and gorgeous national park.
15. Tangle Lakes
Tangle Lakes is a stunning chain of lakes connected by multiple streams in the interior of Alaska. These lakes serve as the headwaters of the state's Delta River and have been the subject of years of meticulous archaeological research. The lake allows access to campers, and there are approximately 45 camping sites available.
There are water fountains and restrooms available at these spots. These gorgeous lakes can be seen from the Tangle Ridge Hiking Trail, which has been extended around the property. Caribou and Moose are among the most uncommon Alaskan wildlife you might expect to see.
16. Tracy Arm Fjord
Tracy Arm is a fjord edged with glaciers, located south of Juneau. Waterfalls tumble down the sharp rock walls, and glaciers calve, creating small icebergs. It's a popular destination for cruise ships and boat tours.
17. Anchorage
Anchorage is the most populous city in Alaska, with a population that is only slightly lower than 300,000. Because of the city's size and the ease with which one may get there, it is frequently the point of departure for people traveling into Alaska. In addition to a huge assortment of hotel rooms and other resources geared at tourists, it is also the location of the Anchorage International Airport.
Alaska's abundance of natural beauty will not disappoint you. In fact, it is a state that is rich in natural resources and has a wide variety of interesting attractions. If you're planning a trip to Alaska, make sure to check out some areas on this list of the state's most picturesque spots.