Prairies and flatlands are typical features of much of the Midwest, and Illinois is no exception. This flat geography opens the door to some spectacular natural areas, such as a refuge for bison and elk that spans 90 acres.
The Prairie State is home to a surprising number of exciting activities at a high altitude. The state of Illinois is home to a variety of thrilling activities that take place in the great outdoors.
Check out our list of the best mountains in Illinois.
1. Charles Mound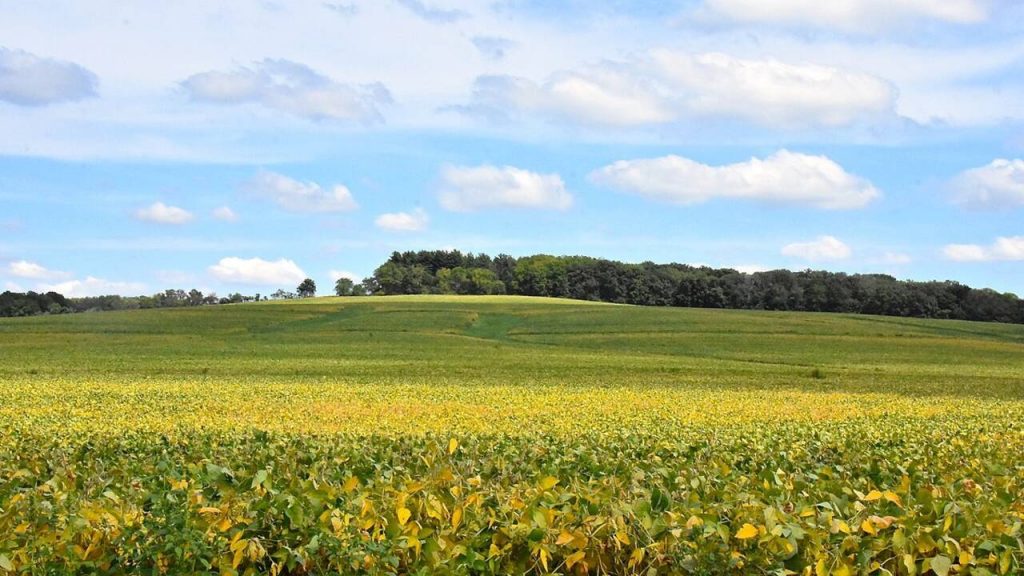 At 1,235 feet above sea level, Charles Mound is the highest natural point in Illinois. Located 11 miles north of the Mississippi River town of Galena, Charles Mound shines a light on the geological history of Illinois. The northwest region of Illinois was not covered by glaciers during the last Ice Age, which has resulted in a unique feature: a tall plateau cut by deep river valleys, most notably around the Mississippi River.
A trip to Galena is a great way to scale the highest point in Illinois (Charles Mound) from its lowest point (the Mississippi River) in a single day. Charles Mound overlooks rolling hills and cornfields that any nature lover will enjoy. It is the most well-known mountain in Illinois.
2. Chestnut Mountain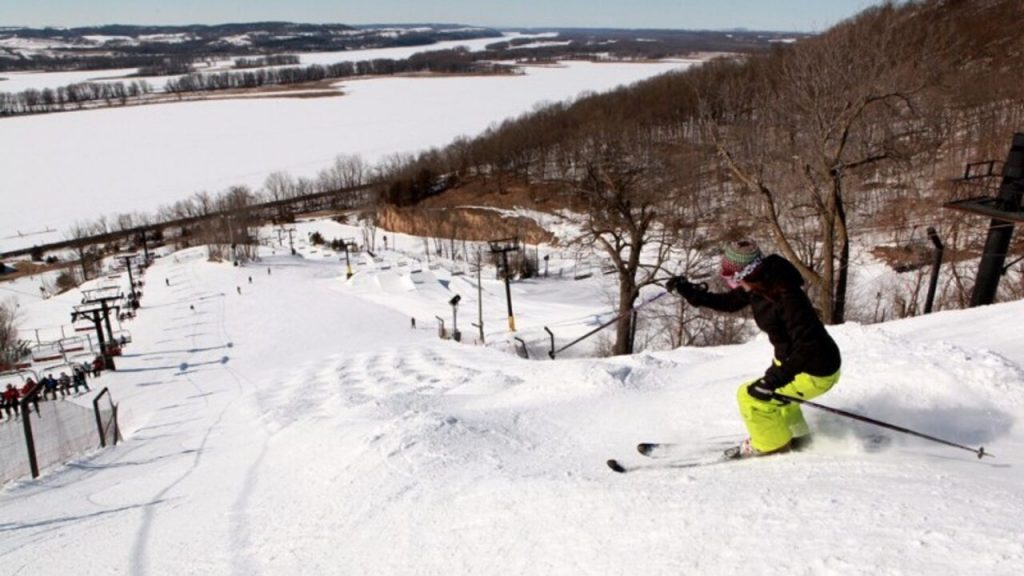 Daviess County actually has two Midwest mountains to check out. This one is located at a fabulous lodge that is open all year long and which features guestrooms, restaurants, event space, and all sorts of on-site attractions like river cruises, Segway tours, a zipline, an alpine slide, and winter skiing and snowboarding.
The slopes are 3,500 feet high with a 475-foot vertical drop. Yet again, you'll be able to see the Mississippi River from this uniquely high vantage point. It is one of the tallest mountains in Illinois.
3. Garden of the Gods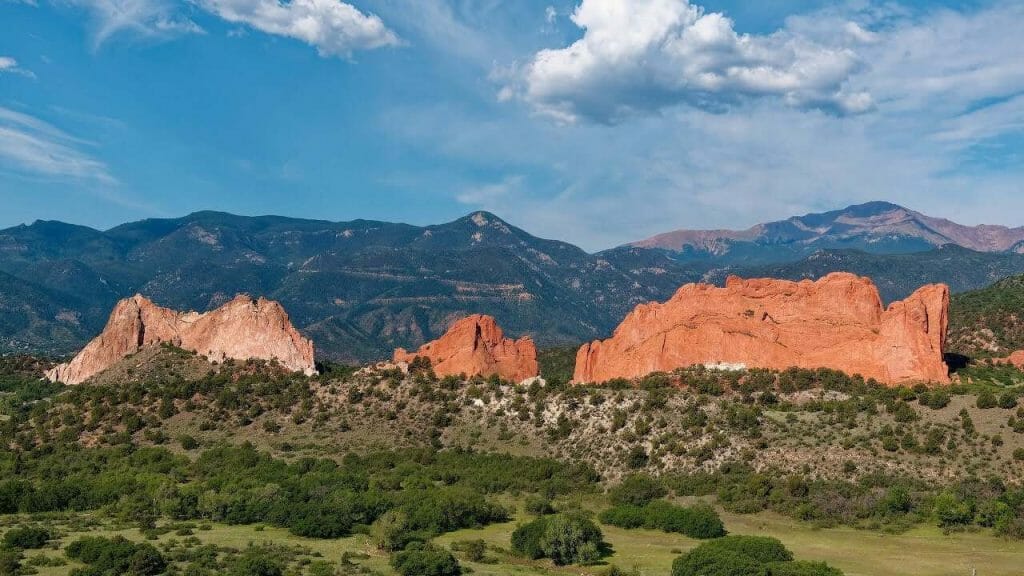 There are few views in Illinois as spectacular as those from atop this rock formation in Shawnee National Forest. Formed over millions of years, the garden of sandstone sculptures and scenic bluffs looks down over an expansive vista of the trees below. Some bluffs have a drop-off of more than 100 feet! To visit, make your way to Observation Trail off Highway 34 in Shawnee National Forest.
Check out these incredible hiking trails in Illinois.
4. Starved Rock State Park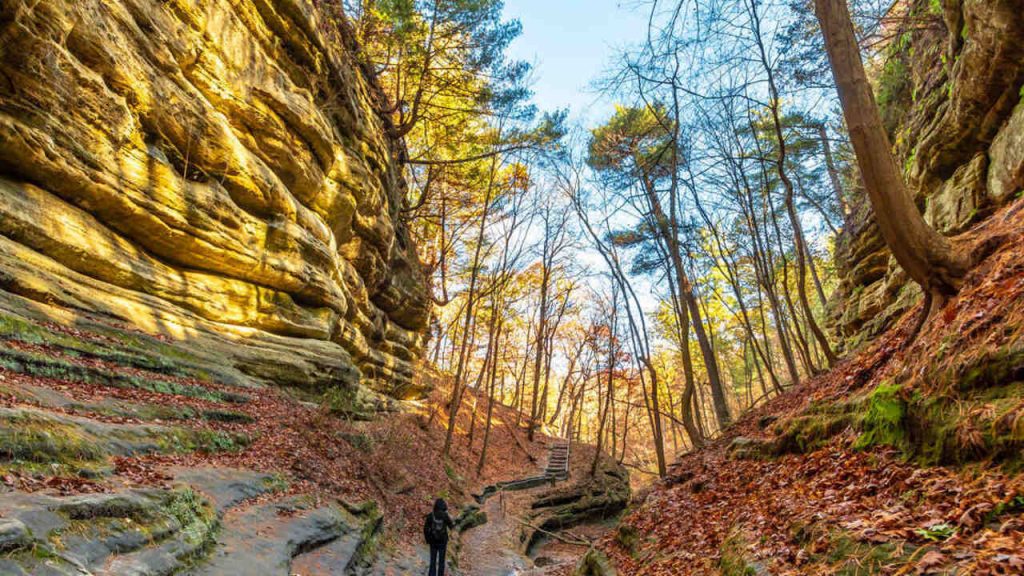 Located in central Illinois, Starved Rock State Park offers hiking trails year round for every type of adventurer. Starved Rock has an elevation of 548 feet, and offers opportunities for ice climbing and winter hiking that provide incredible views of frozen waterfalls and scenic overlooks, as well as summertime treks that allow you to see lush greenery.
If you're planning an ice climbing adventure, check out the canyons at Starved Rock; four are available for ice climbing and offer an experience unlike any other. Summertime adventurers can take advantage of the fourteen waterfalls that are best seen once the ice starts to melt.
5. Bald Knob
Another of Illinois's highest points can be seen for 7,500 square-mile radius in southern Illinois. It features the Cross of Peace, which stands 111 feet tall and 1,034 feet above sea level. The hilly views all around will have you feeling like you're in the midst of the Midwest mountains.
6. Gander Mountain
Within this preserve is Lake County's highest natural elevation. Gander Mountain tops out at 957 feet above sea level. The site's 125-foot hill is the result of deposits left from the retreating Laurentide glacier at the end of the last ice age, 10,000 to 12,000 years ago.
There are no maintained trails, public parking, or other facilities available at Gander Mountain Forest Preserve.
Check out these amazing bike trails in Illinois.
7. The Williams Hill
Williams Hill is one of the most colorful spots in southern Illinois, located in the 'foothills of the Ozarks' with an elevation of 1,065 feet. It is located in the northeast corner of Pope county near Saline, Gallatin and Hardin county lines.
For the past two years the Easter Sunrise Service has been held at the High Knob Tower in Hardin county. Due to better facilities the location has been changed this year to the Williams Hill Tower.
8. Fox River Trail
Believe it or not, there's a little-known hiking trail in northern Illinois that reaches some of the highest elevations in the state too. The highest point is actually 738 feet above sea level on this 40-mile trail, and though it is less mountainous, it is a great biking and hiking path that connects a plethora of towns and communities.
9. The Wamble Mountain
The Wamble Mountain is one of the highest peaks in Saline County, and is one Illinois' major mountains. The mountains elevation reaches up to 942 feet, which is 287 meters, offering the visitors a stunning view.
10. The Cave Hill
Horton Hill is a mountain peak in Illinois and has an elevation of 301 meters, making it one of the highest mountain peaks in the state. Horton Hill is situated nearby to Bald Knob and Lambert Family Cemetery.
Out of more than 70 mountains, these mountains are the most well-known mountains. Although the majority of mountains in Illinois aren't as tall as those in Colorado, but they do offer awe-inspiring views and amenities.