One of the most popular and exciting activities that is growing in popularity is skateboarding. Some people enjoy it for the adrenaline rush and sense of accomplishment they get from pulling off a trick. Others simply enjoy it as a great outdoor exercise.
Skateparks are also a fun and exciting destination to meet like-minded people and learn new skateboarding tricks as well. And by providing many beautiful skateparks, Florida, in a sense is promoting an active and fun lifestyle.
Learn more about the best skateparks in Florida in the list given below.
1. Lot 11 Skatepark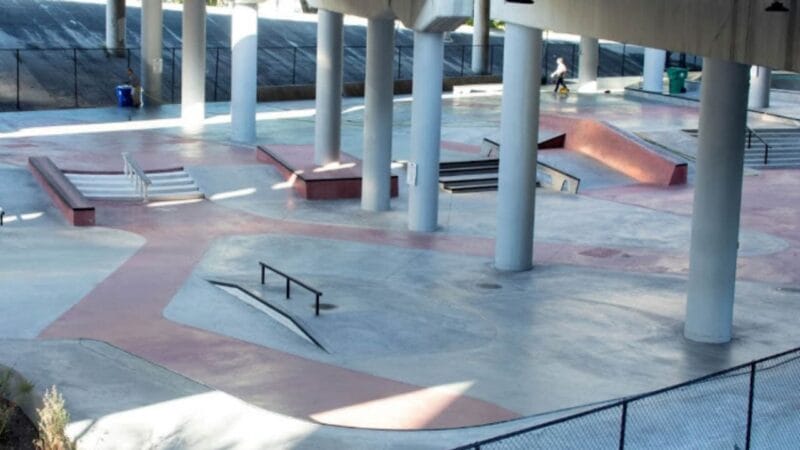 Lot 11 Skatepark which is located in Miami, measures 38,000 square feet. It features a skate plaza with a large variety of obstacles including flat ledges, straight ledges, hubba ledges, out ledges, rails, handrails, flat bars, stair sets, manual pads, banks, and quarter pipes.
Vert skaters will also be very happy here with the contest style bowl and transition section. There is something for everyone at Lot 11 no matter what your level or ability.
2. Kona Skatepark
Kona Skatepark is the world's oldest privately owned skatepark and has been a pioneer in skateboarding since opening in 1977. This skatepark which was inducted into the Skateboarding Hall of Fame in 2019 holds the first ever vert ramp constructed in history. The place is so iconic that there is even an entire level in Tony Hawk's Pro Skater 4 video game dedicated to it!
If you are deep into skateboarding culture, you more than likely have already heard about this skatepark but if you haven't, just know that it is a must-visit the next time you are in the Jacksonville area. Besides the vert ramp, other features you'll see at Kona Skatepark include bowls, a snake run, and a variety of ramps.
3. Ed Austin Skatepark
Ed Austin Skatepark is around 20,000 square feet and is another Jacksonville spot worth skating. It has plenty of flowing transition with hips, bumps, extensions, banks, and more. There are also some street obstacles thrown into the mix that include a brick quarter pipe, ledges, rails, jersey barrier, a bench, and a volcano.
Try out these amazing ziplines in Florida.
4. Jacksonville Beach Skatepark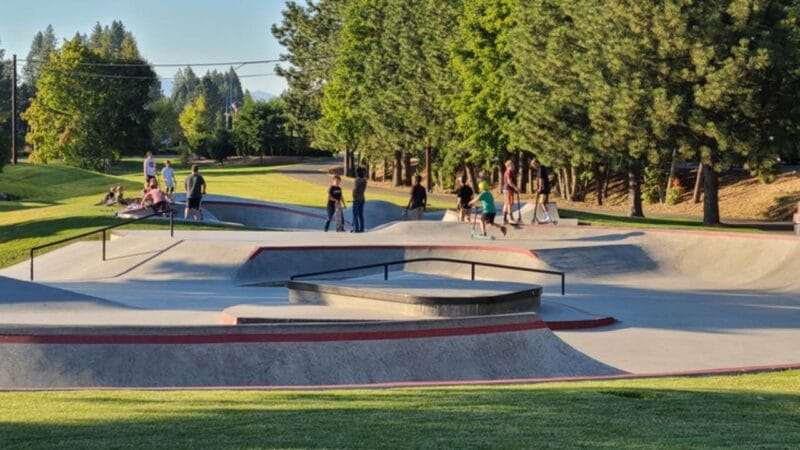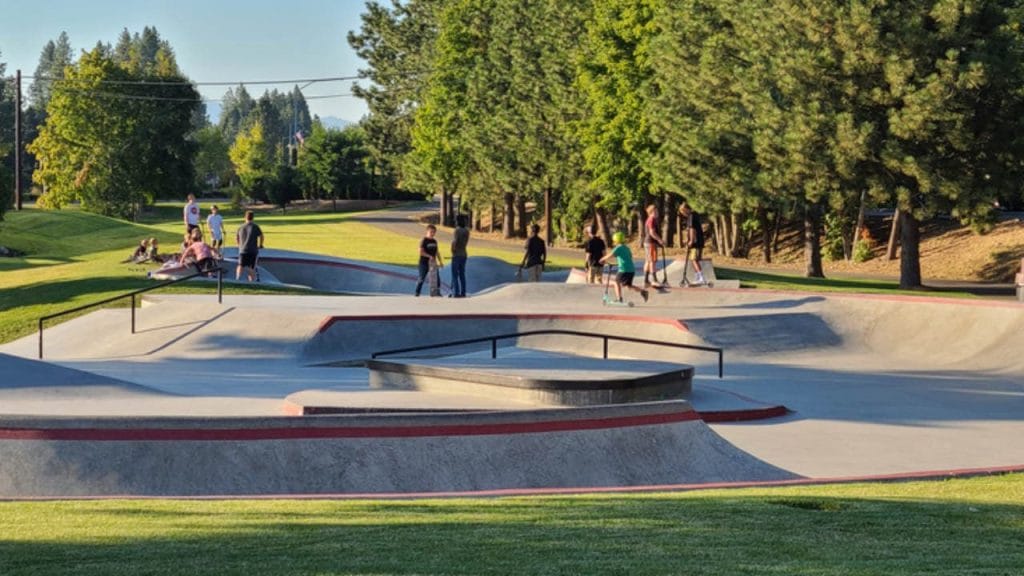 Jacksonville "Jax" Beach Skatepark measures in at 23,500 square feet and has plenty of features to suit both intermediate and advanced skateboarders.
If you want to skate some transition, there are two bowls and a snake run. The street section has a variety of ledges including hubba, flat, A-frame, and out ledges along with some nice manual pads. There is also a stair set, handrail, flat bar, euro gap, and some banks.
5. Fort Pierce Skatepark
Fort Pierce (also known as Lawn Wood Skatepark) is 13,000 square feet and was built by Team Pain in 2013. It is designed to offer plenty of flow and features a nice snake run, as well as a warped style bowl with a tombstone.
The street section has a four-flat-four stair set with a handrail and down ledge, euro gap, brick bank wall, rail, ski jump style launch ramp, and a curved quarter pipe with a volcano combo.
6. J.M. Berlin / Rotary Skatepark
J.M Berlin / Rotary Skatepark is located in the town of Englewood. It features a variety of street and transition obstacles that is sure to satisfy any type of skateboarder. There is a large pool style bowl with tile, a medium bowl with steel coping, and a flow bowl with no coping and pool coping.
The street course has really cool brick style banks, one with a built-in ledge and another with a curb on top. There are also stair sets, handrails, down ledges, flat ledges, manual pads, jersey barriers, and more.
Besides skateparks, you can also have a fun and exciting day in these wonderful amusement parks in Florida.
7. Cocoa Beach Skatepark
Cocoa Beach Skatepark is 13,000 square feet and mainly consists of transition features. There is a massive open bowl with pool coping, steel coping, hips, bumps, walls, and a cradle. The street section is small and consists of some ledges, rails, and stairs. If you are a street skater this is not the skatepark for you but if you are a bowl skater you will love it here.
8. Sarasota Skatepark
Sarasota Skatepark also known as "Payne" Skatepark is 25,000 square feet and was built by Team Pain. This skatepark is split into street and transition sections. The street course is loaded with obstacles such as flat ledges, out ledges, hubba ledges, manual pads, granite bench top, rails, flat bars, stairs, and bank ramps.
The transition area consists of a flow section ranging from three to eleven feet with various hips, bumps, extensions, and also has steel and pool coping. One of the many cool things about this skatepark is the beginner-friendly section that has some mellow transition and hips for learning.
9. Fleischmann Edge Skatepark
Fleischmann Edge Skatepark is 40,000 square feet and consists of a combination of concrete and wood obstacles. The concrete flow section has bumps, humps, and hips coming from every angle as well as two concrete bowls and a wooden bowl.
On the other hand, the street course has a massive selection of obstacles including flat ledges, down ledges, manual pads, A-frame, stairs, rails, flat bars, quarter pipes, and bank ramps.
10. New Smyrna Beach Skatepark
New Smyrna Beach Skatepark is 8,500 square feet and was designed and built by Team Pain. There is a big bowl with pool coping and various depths, a flow section with quarter pipes and extensions, humps and bumps, banks, a ledge, rails, a flat bar, and a euro gap.
This skatepark is owned by New Smyrna Beach's only core skate shop but is free to skate. The only requirement is to sign a waiver.
11. Bro Bowl Skatepark
Bro Bowl was the first ever public skatepark built in Florida. It opened in 1979 and was free to use unlike other skateparks during that time which were profit-driven private facilities.
Bro Bowl is also the first skatepark to be listed on any national registry of historic sites. As you'll notice upon visiting though, the original skatepark no longer exists here apart from some relics amongst the palm trees.
The new Bro Bowl is 17,000 square feet and was constructed by Team Pain. It pays homage to the old one with an open style bowl that includes humps and bumps similar to the original. The addition of a street course makes it a great all-round skatepark. There are a variety of ledges, rails, gaps, stairs, and bank ramps. There is also a decent amount of open flat ground perfect for beginners to practice tricks.
12. Tampa Community Skatepark
Tampa Community Skatepark is just over 14,000 square feet. It has a great mix of features, including a five and seven foot bowl combo with steel coping, pool coping, extensions, and pockets. The street section consists of a stair set, various types of ledges, banks, a vert wall, rails, an A-frame, quarter pipes, and more.
As seen from above, Florida provides skateparks suitable for both beginners and experts. So, regardless of your age or skill level, you are welcome to participate in this exhilarating sport in Florida's skateparks.