In today's world, we are all very interested in the fashion of the old days. Retrograded style has completely captured us. Finding such matches with medieval style is organized in the Renaissance Festival.
Are you a fan of recent past lifestyle? Are you thinking you cannot relate to the current fashion? Or maybe people these days are just way too much into non-vintage things? Even if you are not a "very-much-attracted-to-oldfangled" stuff, I am sure that this article will grow you hidden medieval soul, making your special visit to renaissance fair well worth. Besides if you are looking to know more about it, Brace yourself!
You will be delighted to know that there are many renaissance fairs organized in the US, some of them are "Best of the Best". Your magical dreams and wishes to wear fascinating costumes in different themes, jousting with swords, watching knights taking to the field on horseback can come true when you see millions of people are there to celebrate with you.
Whether Robin Hood or Dragon style, every medieval wares are welcomed in the below 10 Best Renaissance Festivals in the US where we are going to present some of the captivating renaissance fairs in US.
1. Texas Renaissance Festival (Todd Mission, Texas)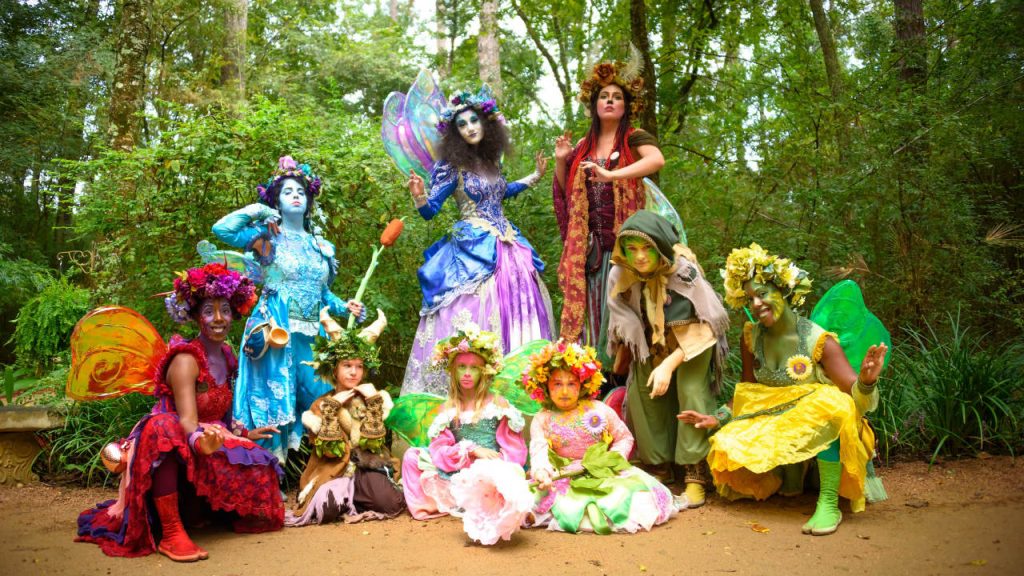 Texas Renaissance Fair is a first-rank fair held in late October to December, where you will see half a million people entertaining each other. The fair is highlighted with an entertaining theme that represents 14th-17th centuries.
Each year they portray various themes, around eight to nine themes on every weekend such as Heroes and Villains, Highland Fling, Celtic Christmas, Pirate Adventure but the enjoyment, dressing up with armors and swords, refreshing festivity will make your and your family's every year jovial.
2. Minnesota Renaissance Festival (Shakopee, Minnesota)
Talking about Minnesota Renaissance festival, the 16th century setup and décor of the village like related to England will give you a very festive vibe in Shakopee; many craftsmen sell their artistic wares and more than 800 opportunities will be open for you to have fun, which has been running for almost 50 years. Feels crazy, right?
One of largest fairs in the United States, having nearly 300000 rennies are entertained with comedians, stage acts, musical groups, diverse contests, armored joust etc. and the grandeur is also open for food fest and artsier vendors.
3. Valhalla Renaissance Faire (South Lake Tahoe, California)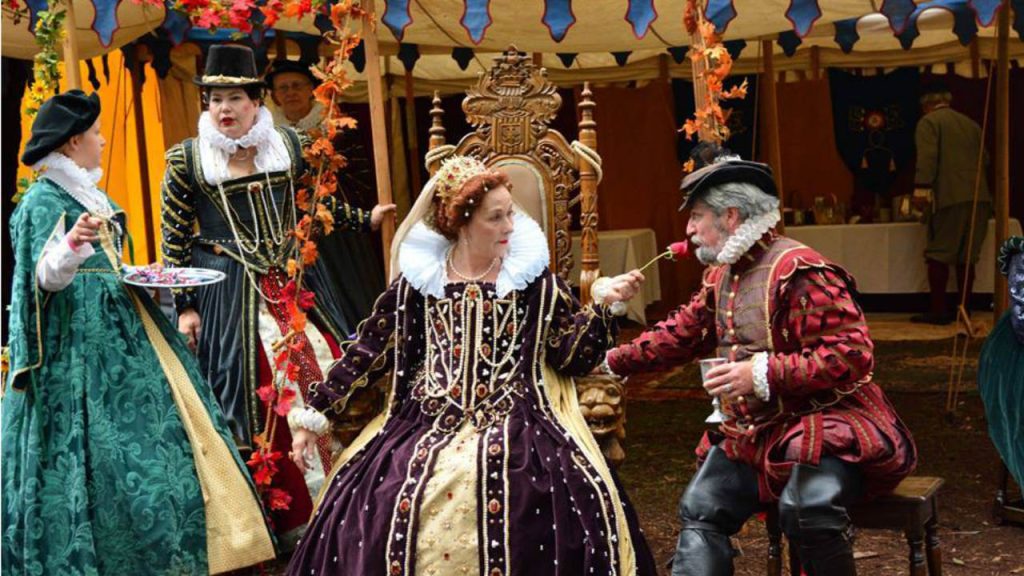 One of the mesmerizing fairs of United States, Valhalla Renaissance Fair is extremely folksy yet celebrated with éclat at camp Richardson. The fair is set as Elizabethan England theme, continuously providing entertaining sessions with medieval style usually on two weekends in June.
Dancing, storytelling, jousting, adventure, acrobatics and many more are presented varying from year to year. Do not forget to enjoy their special themed events such as VIP joust seating, Kids Quest etc. and look at the barbarians, pirates and 100+ booths to enjoy artistic clothes, weapons, antique ornaments, glass and pottery, psychic readings, ancient massage when you visit.
You might also be interested in these biggest rodeos in the US.
4. Arizona Renaissance Festival (Gold Canyon, Arizona)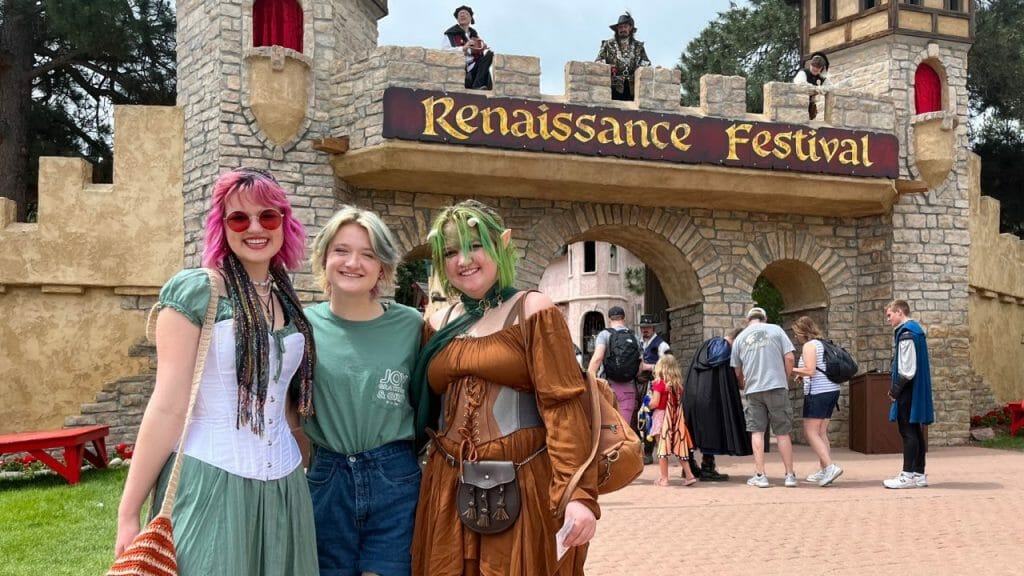 Arizona Renaissance Festival is one of the biggest renaissance festivals in the US held in February & March each year. This festival attracts 250,000 people each year and provides synergistic entertaining shows, creating 16th century Tudor village over 30 acres, shivering you from head to toe. Amusing acts are presented on 14 stages every day filled with comedy, music, magic, singing with storytelling, birds-of-prey, pirate acts, even an arena of jousting antics.
If you like to attend fests in kind of chilly or a bit sunny weather with lots of amusements, then this authentic and unique fair is just perfect for you with a medieval or renaissance style or Warrior style like Games of thrones styled costumes. The food fest is also available for you both in bigger stands and smaller stands.
5. Medieval Fair of Norman (Norman, Oklahoma)
You will be surprised to know that Medieval Fair of Norman is one of the free renaissance fairs in the country, held for one week in April since 1977. The fair started its journey from a small place now to bigger one, the unique and sterling style of the fair has attracted huge number of people, reaching 350,000 people and it was also recognized as one of the top hundred events in the United States by Events Media Network. The fair features games, arts, demonstrations, seven stage of merry acts. For audience, there are costume contest, jugglers, jousting knights on horseback, human chess games, theater performances organized and enjoyed.
The Medieval Fair shows a royal court of King Edward III and the townspeople of Avalon. This cast also includes the king, Queen Mother Isabella, Queen Philippa, seven princes and princesses, and several dukes etc. They are deeply dependent on the sponsors and donors.
6. Maryland Renaissance Festival (Crownsville, Maryland)
16th-century England theme styled, Maryland Renaissance Festival is a form of jollification. Known as one of the region's maiden events, it is the second-largest Renaissance Fair in the country held in summer in specific weekends between August and October.
If you are a "Know-Before-You-Go" person, you will see an amazing feature costume-rental program on their website. It is an advantageous opportunity for who wants to deck out in retrograde style, offering little something to every member in your family. The 27-acre grounds feature 10 stages and a cast of over 200 professional actors present wonderments with decent view and seating. You will find this fest as a traditional and warming with magic, jousting and theatrical experience.
7. Scarborough Renaissance Festival (Waxahachie, Texas)
Scarborough Renaissance Festival is wonderfully hosted in Waxahachie, south of Dallas, runs mostly in April & May. Held on more than 35 acres of land and boasts two dozen stages for live and soulful acts. With over 200 acts — including swordplay, comedy, and musical shows — you'll never get bored or feel irrelevant. There are also many wares of artisans selling handicrafts, costume pieces, old weaponry, and more.
8. Sherwood Forest Faire (McDade, Texas)
Sprawling over 25 acre and presenting you over 150 live performances with 170 artisans, the Sherwood Forest Faire is organized with a differently Merry Old England theme.
The fest includes stage acts, a fairy tea party for children, family-friendly shows, rides, games and Delicious food also, can be found with the artisans selling wares and take-home treats. You can also find crafting demonstrations or watch combat shows throughout the fest. In 2020 the fair will run on weekends from April 30 to May 31, so you can visit on a fine weekend!
9. New York Renaissance Faire (Tuxedo, New York)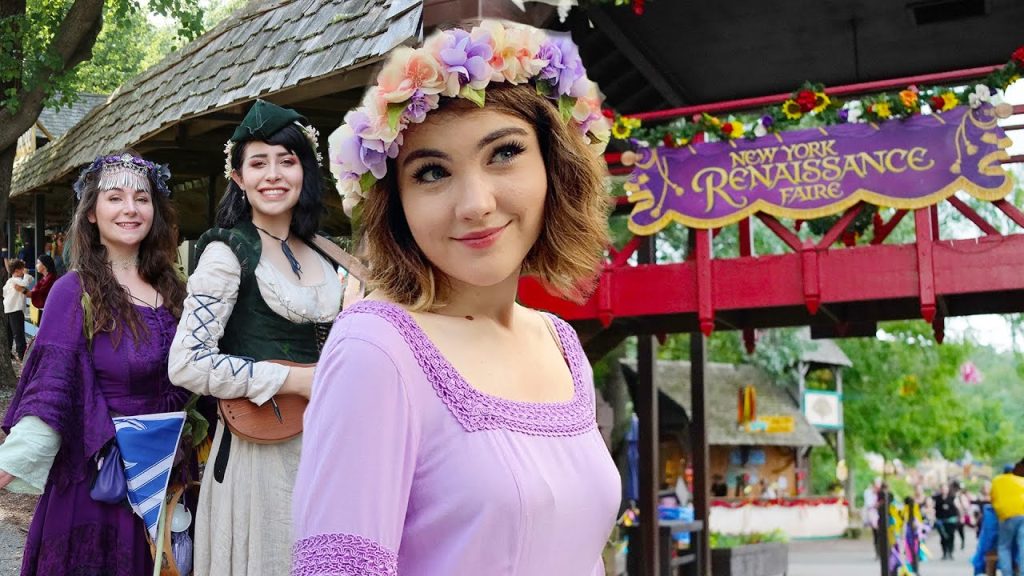 New York Renaissance Fair is gruesome fest organized in New York which represents Elizabethan England theme. Flaming whips, mounted jousting tournaments, knife-throws, dances, Stage performances, musical shows, comedy and many more entertainments are waiting for your next happening visit. Each weekend they have a different theme, so you need to plan and decide before you go.
10. Florida Renaissance Festival (Deerfield Beach, Florida)
Florida Renaissance Festival attracts more than a million people each and every year. You are welcomed here to travel back to 16th century and meet hundreds of merchants, artisans in the craft village and more than 100 performers entertaining family and friends of yours. You're able to watch Celtic performances, sword fighting and also horseback jousting in this festival.
You are invited to have medieval food and enjoy the world's largest rocking horse. The Florida Renaissance Festival is a recreational event happening from February to March every year. This is wonderful event for you if you love to watch dragons and visualize fairytales certainly.
11. Carolina Renaissance Festival
"The biggest party since Camelot," claims the Carolina Renaissance Festival. (We assume they're referring to the celebrations King Arthur hosted in between all the betrayals, battles, and fatalities.) More than 500 costumed "villagers" wander the area, making for fantastic entertainment and laughs.
12. Ohio Renaissance Festival
The Ohio Renaissance Festival features performances by Queen Elizabeth I, fire jugglers, sword warriors, musicians, and other entertainers.
Attendees will have access to more than 100 daily shows, several dining options, and stores where they may purchase unique mementos.
Last but not the least, going to an event is all about enjoying yourself. Renaissance festivals are way too different for a refreshment from your everyday life and can completely be a right option if you are really intending to go. This fest reminds you of ancient culture and awares you of how they used to work all these stuffs back then. Experiencing these fests with a hand full of renaissance festival tickets will be more than exciting you expect.