RV parks are always a great place to make memories for summer. You can visit these places with your friends or family, and it's guaranteed that these parks won't disappoint you for even a moment. These places are a great combination of natural resources and luxurious relaxation. And most of them offer a lot of activities that will keep you engaged with nature.
In this beautiful state called Indiana, there are some amazing RV parks that are recommendable to be visited with your loved ones. So, check this article out about some of the best RV parks in Indiana.
1. Lake Rudolph Campground and RV Resort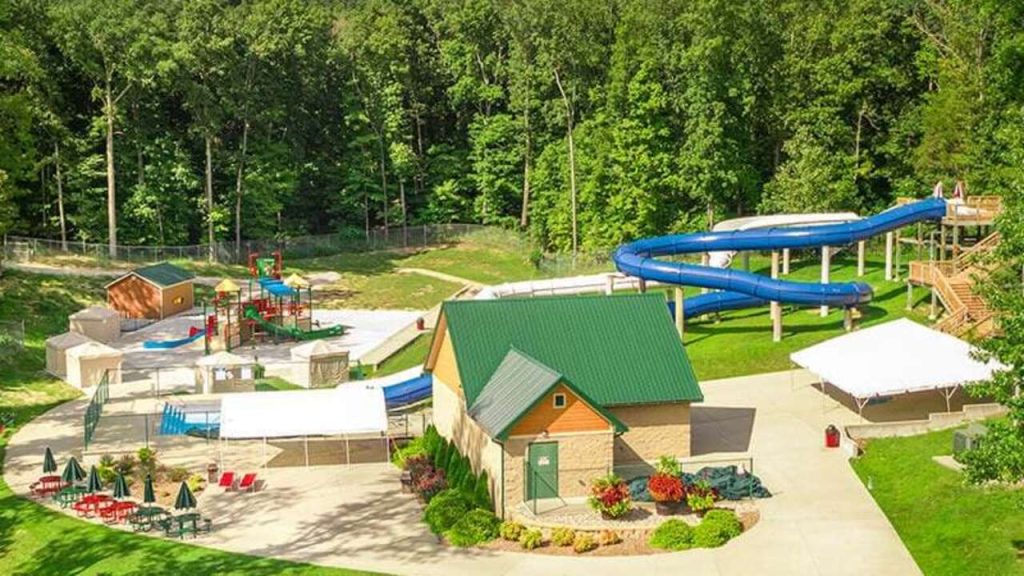 At Lake Rudolph Campground & RV Resort, Christmas is always present even if it only happens once a year. The park offers excellent amenities all year long, including complete utility hookups, Wi-Fi, many restrooms, laundry facilities, an outdoor pavilion, a general store, a game room, a propane fill station, and much more.
Additionally, a shuttle is available to take you to Holiday World and Lake Rudolph, so you can celebrate the season all year long. Try to visit during the Christmas season to take in all of Santa Claus' glory, including the Santa Claus Museum and Village, the Santa Claus Land of Lights, and the Santa Claus Candy Castle, which will satisfy your sweet craving.
2. Caboose Lake Campground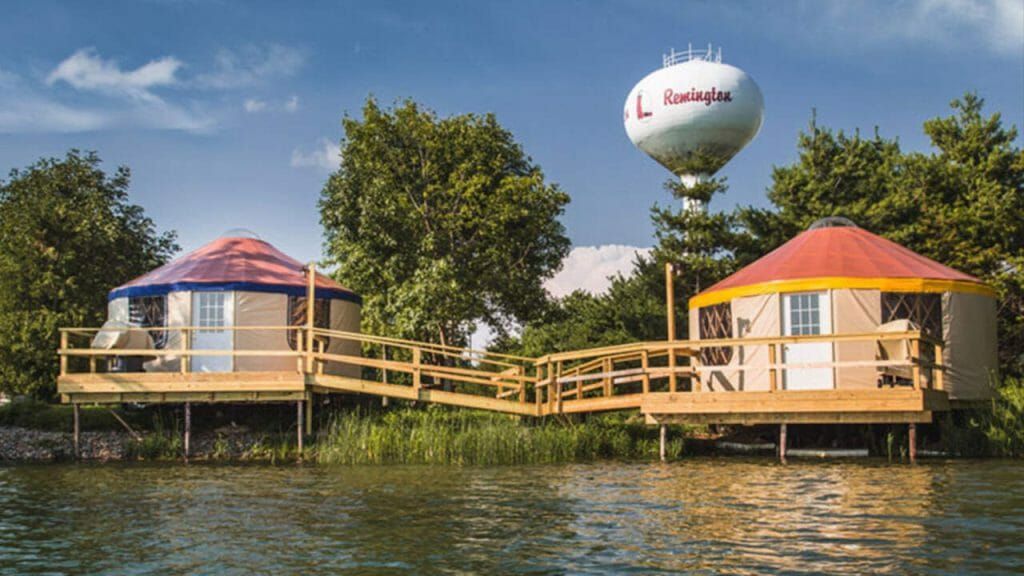 One of Indiana's parks with the most family-friendly atmospheres is Caboose Lake Campground. The 115 sites at this lovely RV park and campground can handle the largest RVs and have 30/50-amp service, softened water, and sewer. Each campsite includes a fire ring, a picnic table, as well as roomy, spotless restroom and shower facilities. The Summer Beach Family Fun Zone, a 20-acre lake with fishing and swimming, is one of the park's many entertaining features.
There are several inflatables and other methods to have fun near the water, such as a huge trampoline or hippo slide. There are many attractions close by, including Tippecanoe Battlefield, Wolf Park's wolf refuge, and Indiana Beach Amusement Resort, if you decide to leave the park.
3. CERAland Park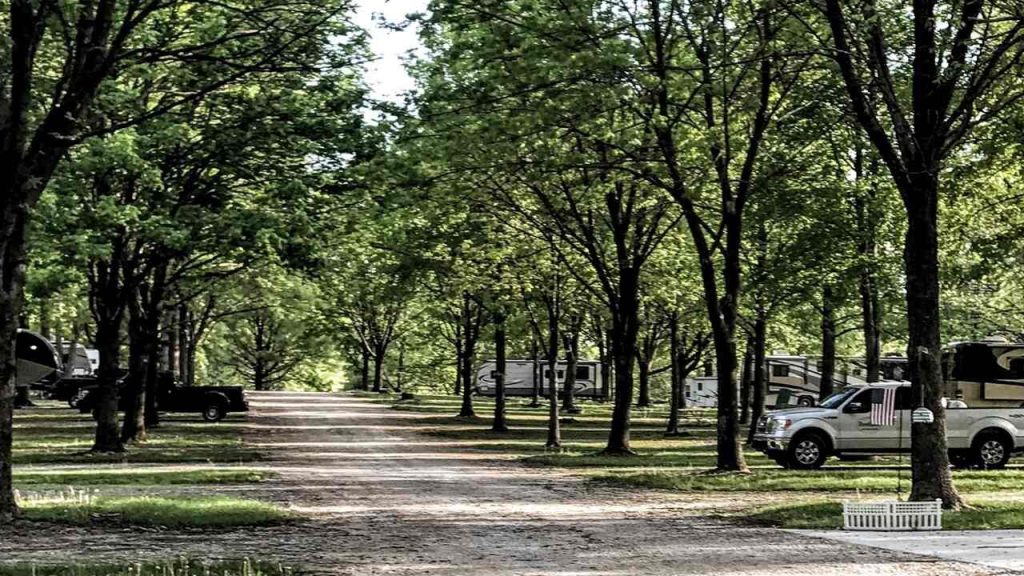 Ceraland Park boasts amenities and events that surpass even the best chain parks, so talk about comprehensive accommodations. The park, known as CERA (Cummins Employees Recreation Place), was once built as a location for business getaways but has subsequently transformed into a fantastic camping and recreational area. 112 of the 324 sites have sewer hookups in addition to having access to water and electricity.
You can stay for a single night or an entire season thanks to the abundance of other amenities, like showers, laundry facilities, and dining areas. Where do we begin with the features and activities? There is a cricket pitch, fishing, a go-kart track, a sports and fitness center, an amphitheater with live music, and 18 holes of mini golf. The facilities and activities are far more extensive than that.
Check out the best ziplines in Indiana.
4. Timberline Valley RV Park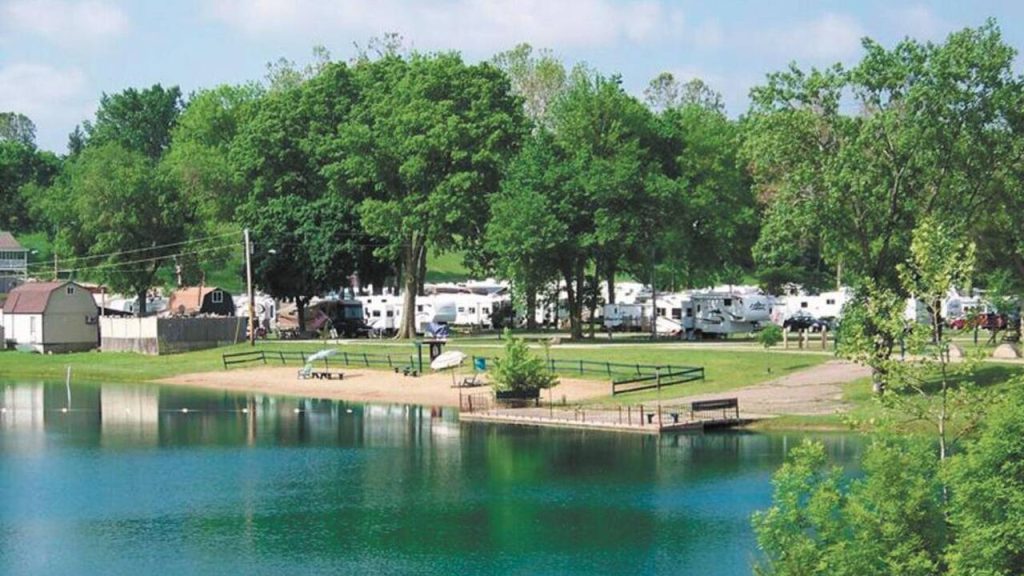 An excellent starting point for exploring all that Indianapolis has to offer is Timberline Valley RV Park. Timberline provides sites with both 30- and 50-amp power hookups as well as water and sewer, so you won't be without creature amenities. The park also has fire rings, a leisure hall, a garbage station, and showers.
You can engage in a variety of activities on the park's grounds, including horseshoes and hiking and bike trails, a private lake with boat rentals, and a private river island. The campground makes for an excellent camping location for the Indianapolis 500 because it is close to Mounds State Park, Hoosier Park Racing, and gaming zone, and is only a short drive from the Indianapolis Motor Speedway.
5. Lake Haven Retreat
This campground is a terrific base for campers in Southern Indianapolis because it's close to interesting local landmarks and has all the modern conveniences. The best part is that it has one of Indiana's lowest daily, weekly, and monthly rates for RV parks. Retreat at Lake due to its location, the Indianapolis Zoo, Indianapolis Motor Speedway, and the Indy 500 are all easily accessible to campers.
A five-acre fishing lake and 22 acres of lovely countryside make up the campground itself. Additionally, you can benefit from the comfort of having access to clean bathrooms, showers, and laundry facilities.
6. Hidden Paradise Campground
One of the nicest RV camping locations in Indiana is this campground in St. Paul, which is situated beside Flat Rock River. It truly is a water lover's paradise, offering a wide variety of aquatic sports. Hidden Paradise Campground is a water lover's paradise, as was already described.
That's not an exaggeration either; you can spend the entire day on the water without getting bored thanks to the river fishing, kayaking, and canoeing, as well as the floating trampoline, climbing rock, and water slide. One of Indiana's best RV vacations, in my opinion.
Check out these skateparks in Indiana.
7. Cornerstone Camping Ground
In the community of New Castle in Eastern Indiana, there is a campground that welcomes families. It's an excellent location for a family getaway because it offers opulent RV sites, lovely cabins, and even a brick retreat house! True to its name, Cornerstone Campground is more of a resort than an RV park.
At the campground café, you can receive fresh pizzas, sweets, and specialty shakes. You can also buy food and supplies at the camp store, or you can go to the arcade for some healthy fun. With swimming pools, ball courts, kayak rentals, and the biggest tube slide play set in all of Indiana, you can also spend time enjoying the great outdoors!
8. Circle B RV Park & Cabins
This RV park on Hogback Lake in Angola, Indiana, might enable you to disconnect from the stresses of daily life, commune with nature, and strengthen family ties. Enjoy the luxury of contemporary, opulent amenities while taking in the tranquil, woodland scenery. A reading room, a boat launch and dock facilities, a volleyball court, two basketball courts, and a private beach are just a few amenities that set Circle B RV Park & Cabins apart from the competitors.
In addition to the Yes attractions, visitors may take advantage of wireless internet, two separate bath and shower rooms, a drive-through dump station, and wooded, full hookup, pull-through RV sites.
9. Heartland Resorts
This resort is situated in Indiana's "heartland," just 20 minutes from Indianapolis. You can spend the night here while passing through town or stay longer as your primary stop during your trip thanks to the park's reasonable daily, weekly, and monthly rates. Camping is available at Heartland Resort under clear skies with fluffy clouds, amidst verdant greenery, and close to pleasant people. Alternatively, you can travel into town to experience the Indianapolis 500, the Children's Museum, or the Go Ape Treetop Adventure Course. The indoor pool, video game room, sandy beach, and fishing lake are all great places to spend the day.
10. Maple Ridge Campground
This campsite, which is pet- and family-friendly, is situated in Lakeville, Indiana, and was once known as Beaver Ridge Family Camping. Since it first debuted in 2014, the Bunce Family has owned and run it as a family business. Since then, they have worked hard to realize their vision of running a world-class, welcoming park that is open to everybody.
Since it is a family-run business, assistance is available to you at all times. The heated pool, which includes a basketball hoop and lounging seats, will be appreciated by both children and adults. The kid's area, which has two water play tables and a sun shelter, will be especially appreciated by kids. You may play games like pickleball, basketball, volleyball, gaga ball, and disc golf in addition to swimming in the pool.
11. Shipshewana North Park Amish Log Cabin Lodging & Campground
This park serves as the ideal base camp for exploring the surrounding area and is situated in the heart of Indiana Amish Country. It's a terrific location for a family vacation with a ton of amenities and activities, whether you stay for a week or more or simply swing by for a night.
Along with full hookup RV sites, a meeting space in a barn, a Florida room, and their renowned ice cream and frozen custard business, Shipshewana North Park has a lot to offer. Of course, the area's surroundings also have something to offer. You can visit the Midwest's largest flea market, Miller's Buggy Line Tours for an Amish Country tour, the Mousetrap Puppet Theatre for a family-friendly marionette performance, or both!
12. White Oaks Community
In a rural setting, the White Oaks Community provides 300+ tree-shaded sites for single or double wide homes, as well as 15 sites with RV connections. They offer calm, pleasant living in Marion, Indiana, with friendly neighbors and on-site administration. Why Inspire Communities Will Appeal to You Black Oaks With schools and colleges only a 30-minute drive away, White Oaks is conveniently situated among transportation options like retail centers and bus stops. Additionally accessible by commuters are Anderson, Kokomo, Ft. Wayne, Indianapolis, and Ft.
13. Grandpa's Farm Campground
This family-run park, which is situated in the Richmond countryside, has been welcoming tourists to the Eastern India region for 52 years! Grandpas Farm Campground is a peaceful, tranquil location for a family holiday, as the name of the campground would imply. You may enjoy a peaceful, rural setting at this park without giving up any contemporary conveniences, though!
Hot showers, complete hookup sites, free wireless internet, and even a pool are available for the enjoyment of visitors. The campground is conveniently situated close to restaurants, grocery stores, RV repair shops, and regional RV dealerships in India.
Since each of them will offer you different kinds of activities, the one thing that will be there in all of these places is a welcoming attitude. Each of them will welcome you with cordial love and will never fail to satisfy you.