Arizona's ski resorts are fascinating. It's possible that you wouldn't think of Arizona as a place to go for skiing or snowboarding, but if you happen to be in the Southwest at the correct time of year, you would be able to find some fantastic skiing conditions. The northern region of the state is home to a number of magnificent mountains as well as several ski resorts.
This is one of the few spots in the United States of America where, in the span of a single day, you can do anything from basking in the sun beside a pool to carving your way through the fresh powder. The cost of skiing in Arizona is also quite reasonable and there are also a variety of attractive discounts available.
Here is a list of the top ski resorts in Arizona you can visit.
1. Arizona Snowbowl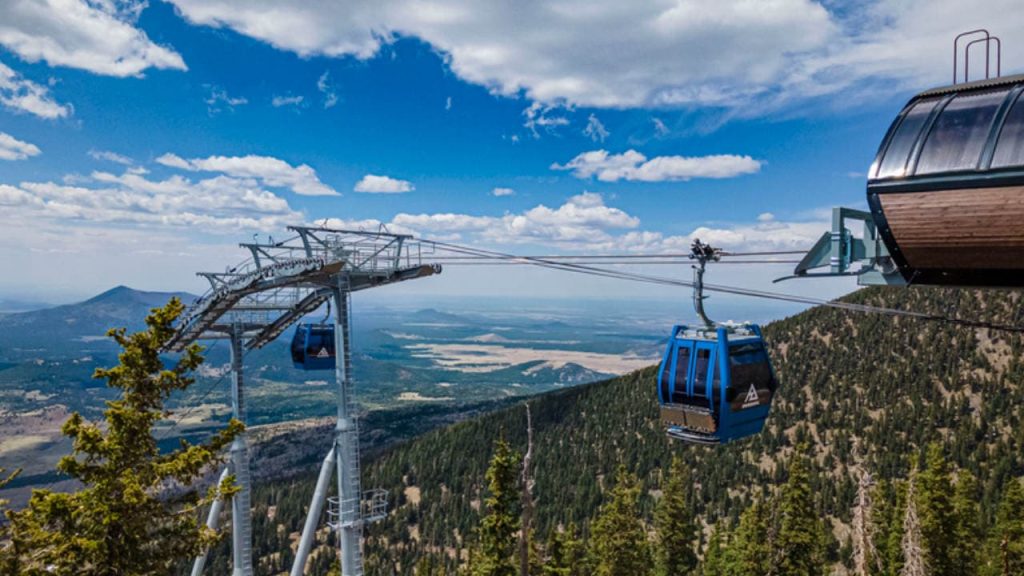 Arizona Snowbowl is the best ski resort in Arizona. It is an alpine ski resort that can be found in the southwestern United States. It is situated on the San Francisco Peaks in northern Arizona, approximately seven miles north of Flagstaff.
You can spend your days with bluebird skies, perfect corduroy, fresh snow in the upper bowl, untracked powder, beverages on the veranda of the Agassiz Lodge, and breathtaking vistas of the Grand Canyon. These are the things that make skiing and snowboarding at Arizona Snowbowl so enjoyable.
2. Sunrise Park Resort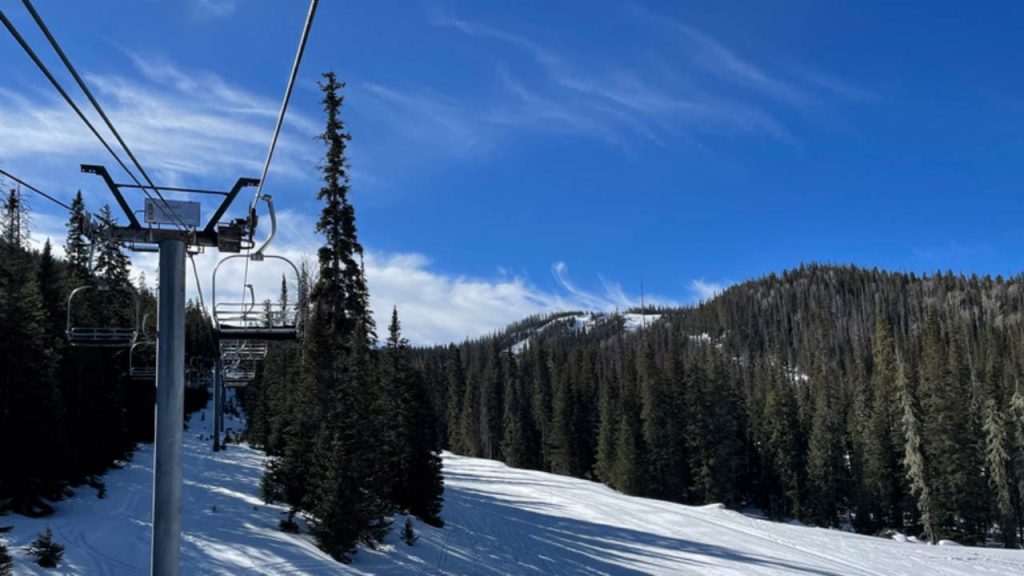 Anyone who is willing to make the drive to Sunrise Park Resort in the White Mountains of eastern Arizona will be rewarded with a beautiful and family-friendly skiing experience at this destination. There are seven lifts that link a total of 65 different routes, with Apache Peak being the highest of the three distinct summits at 11,100 feet.
There is a program for teaching children how to ski at the ski school, and there are also daycare facilities. The Sunrise Park Lodge is only 5 kilometers or around 3 miles away from the resort, and it provides guests with comfortable accommodations, an indoor pool, a hot tub, and a complimentary shuttle to the resort.
If you choose not to stay here, the next place with available accommodations is Pinetop-Lakeside, which is around a 45-minute drive away. It is the most extensive ski resort in Arizona, and the only one that allows night skiing. However, the slopes are rarely busy, and there are hardly any waits for the lifts.
3. Mt. Lemmon Ski Valley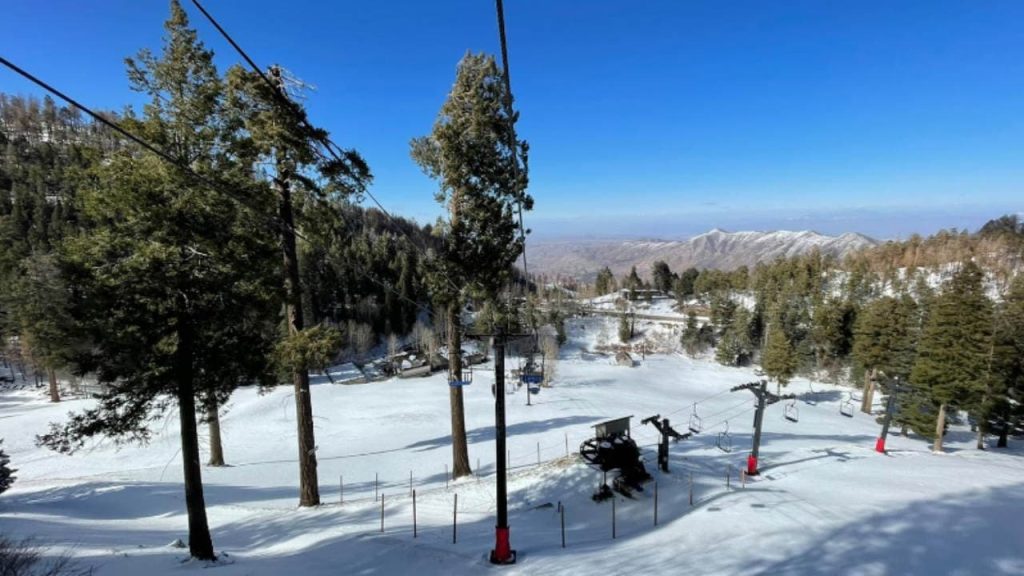 The mountains of Mt. Lemmon Ski Valley are the ones that are located the closest to Tucson. These slopes have been carved out among the towering pine forests of Coronado National Forest. You can get high off the ground in the Santa Catalina Mountains, where there are 22 routes serviced by one reliable double chairlift, in just a little more than an hour's drive.
In addition, there is a small chairlift and a surface lift, however they are reserved only for the beginner terrain (bunny slopes). Learning how to ski at Mt. Lemmon Ski Valley is an excellent financial investment if you have never done it before.
There is no terrain park or snow tubing available at this location; however, you may relax on the patio of the Grub Stake Grill and take in a spectacular view of snow-capped mountains above and sandy desert beneath!
You might also want to try visiting the most beautiful places in Arizona.
4. Elk Ridge – Williams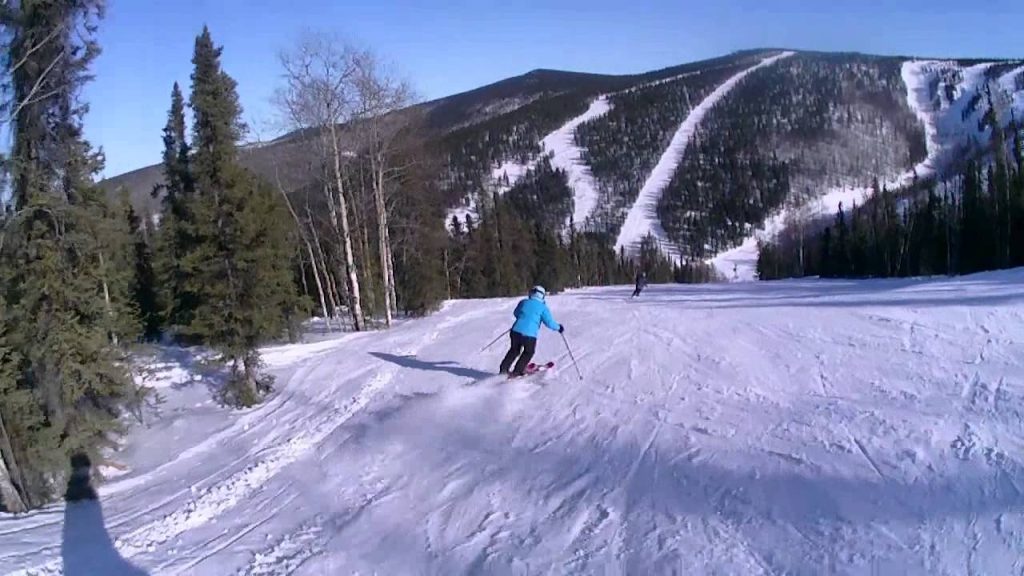 In Elk Ridge – Williams ski resort, there are three kilometers worth of slopes accessible for skiing and snowboarding. The visitors are transported by two elevators and the altitudes of the winter sports area range from 2,306 meters all the way up to 2,452 meters.
This is a fun place, but you cannot bring your own sled or tubes; instead, you must rent them from the establishment. They also rent boots and gear in case you forget some of your own.
If you are interested in learning how to ski, there is an abundance of rental equipment, hotel accommodations, and lesson package options available, and the prices are around fifty percent lower than those at these best ski resorts in Arizona.