Kahlil Gibran once said, "Kindness is like snow. It beautifies everything it covers". This beautiful quote signifies the wholesome nature of snow, how it makes everything around you beautiful and relaxing. Additionally, snow also means a cup of hot coffee by the window and friendly outdoor activities like snowballing, snowboarding and skiing.
Skiing, in general, is a very popular winter activity in Connecticut. And that is why this state is home to amazing ski resorts and skiing areas.
These ski resorts don't just offer snow-related activities, they also offer stunning holiday amenities as well. The best ski resorts in Connecticut are listed below.
1. Mohawk Mountain Ski Area
Call: +18606726100 – Visit Website – View on Map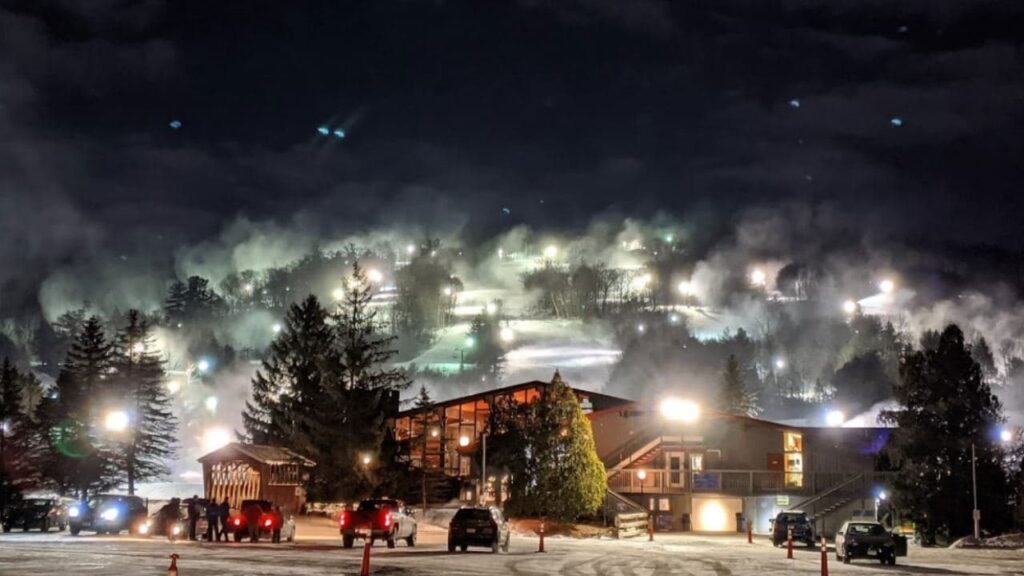 Built on Mohawk Mountain back in 1947, this is one of the most renowned ski resorts in Connecticut. This incredible Ski Resort features both real and homemade snow, as well as, a stunning lodge.
Furthermore, Mohawk Mountain Ski Area provides visitors with new lifts, restaurants and marked trails. The ski center at Mohawk also offers ski lessons for children and adults. Located in Cornwall, this ski resort was established by Walt Schoenknecht.
2. Ski Sundown
Call: +18603797669 – Visit Website – View on Map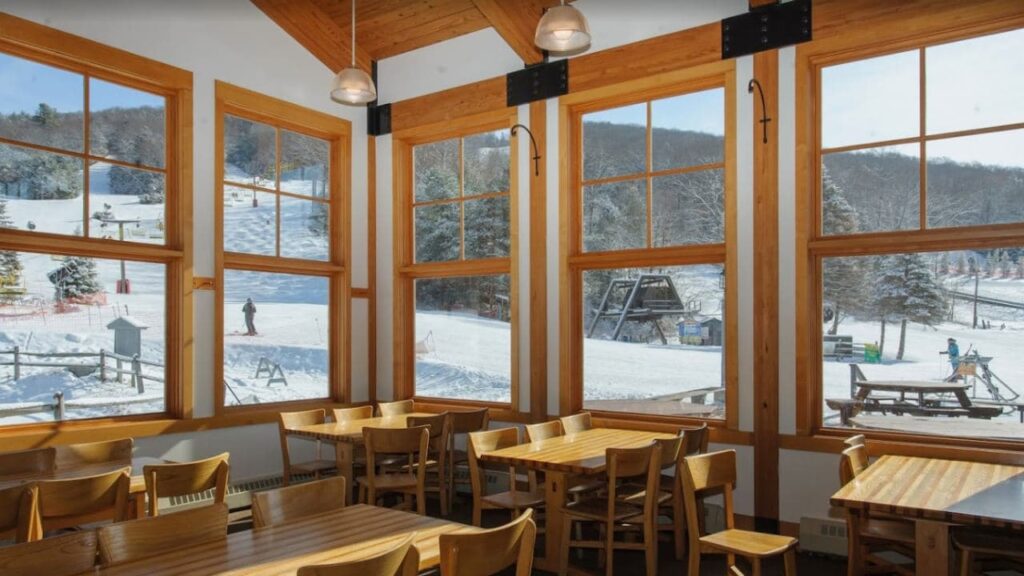 Ski Sundown, featuring 16 trails, is one of the biggest ski resorts in Connecticut. Located in New Hartford, this ski area is famous for its trails. 15 of the 16 trails here are lit during nighttime, and they offer a variety of difficulty levels.
Half of these trails are easy, while four are intermediate and four are difficult. Additionally, Ski Sundown is one of the best destinations in Connecticut for snowboarders and offers a wide range of programs for its visitors.
3. Mount Southington Ski Area
Call: +18606280954 – Visit Website – View on Map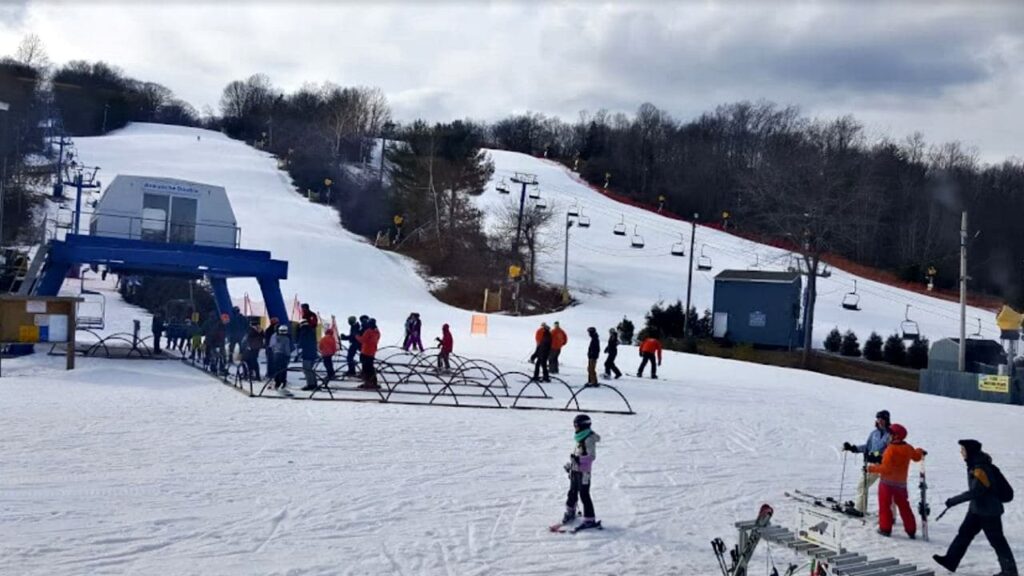 Located in Southington, Mount Southington Ski Area offers one of the widest range of programs and facilities in Connecticut. Firstly, this ski resort consists of 14 trails, featuring a range of difficulty levels from beginner to advanced.
Furthermore, Mount Southington Ski Area offers night skiing, lifts, snow racing and ski lessons. This 51-acre ski resort is quite well-known for hosting mountain weddings and its stunning mountain rooms.
You might also like to read about these popular golf resorts in Connecticut.
4. Powder Ridge Mountain Park & Resort
Call: +18668600208 – Visit Website – View on Map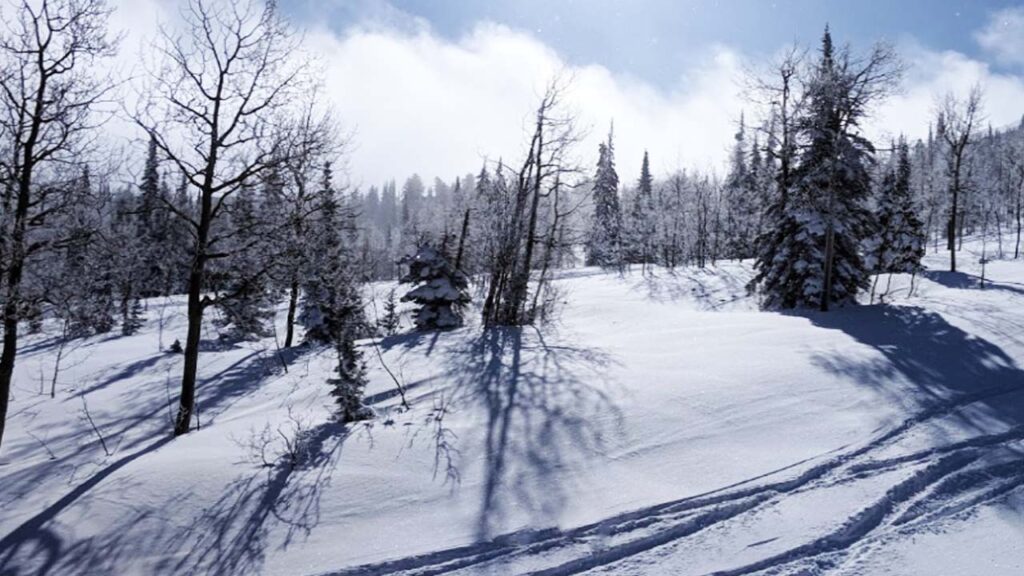 A very highly-rated mountain park and ski resort, Powder Ridge is located in Middlefield, Connecticut. Firstly, accommodations here include private day rooms, private dining area, ridge-side tavern and a marketplace.
Furthermore, Powder Ridge offers an array of trails that include mountain bike trail, winter trail and trail report. Additionally, lessons include snow biking, race teams and freestyle teams.
5. Woodbury Ski Area
Call: +18606280954 – Visit Website – View on Map
Opened in 1972, Woodbury Ski Area is one of the oldest ski resorts in Connecticut. Located in the city of Woodbury, this ski resort is just a 2-hour drive away from New York City.
Woodbury Ski Area's lift system consists of 7 lifts, with 1 chair, 1 double and 5 surface lifts. This ski resort is owned by the Olympic skier, Rod Taylor. Moreover, Woodbury Ski Area is the first ski resort in Connecticut to operate every season.
Check out these stunning beach resorts in Connecticut.
6. Mount Lakeridge
Located in Torrington, Mount Lakeridge is a relatively new resort in Connecticut. Featuring all sorts of recreational activities, Mount Lakeridge's unique ski slope offers an amazing skiing experience for the residents of Torrington.
Additionally, Mount Lakeridge is a year-round resort that provides its guests with outdoor activities like snowboarding, snow tubbing, mountain biking and hiking.
New England Lost Ski Areas Project is an organization that concerns the history of downhill skiing areas, mostly in the northeastern United States. Started as a website in 1998, it has also organized hikes, research projects, and lectures in recent years.
8. Thunder Ridge Ski Area
Thunder Ridge Ski Area can be found near the New York-Connecticut border. The ski area is located just 75 minutes from New York City, and the mountain attracts skiers and snowboarders from across the New York area
The state of Connecticut is home to some fantastic ski resorts, which offer a stunning array of facilities and services that are unique from any other places. Alongside being perfect destinations for snowboarding and snow racing competitions, these resorts also offer awe-inspiring mountain trails and amenities.