Skiing is today a popular winter pastime for the entire family, which quickly surpassed its origins as a sport for fearless mountain climbers. Experience the spectacular mountain scenery from the top of the ski lift, feel the cold air banging on your cheeks and sense the surge of excitement as you dig the snow. And although the mountains are of first importance, these ski resorts provide beautiful villages and vibrant après-ski landscapes.
Ski resorts kept up to demand by building hotels, restaurants, après-ski entertainments, and all kinds of leisure inside and outside. Today I will introduce some of the best Ski resorts in Alaska for the snow that adds and the territory of the mountainsides it settles on.
1. Alyeska Resort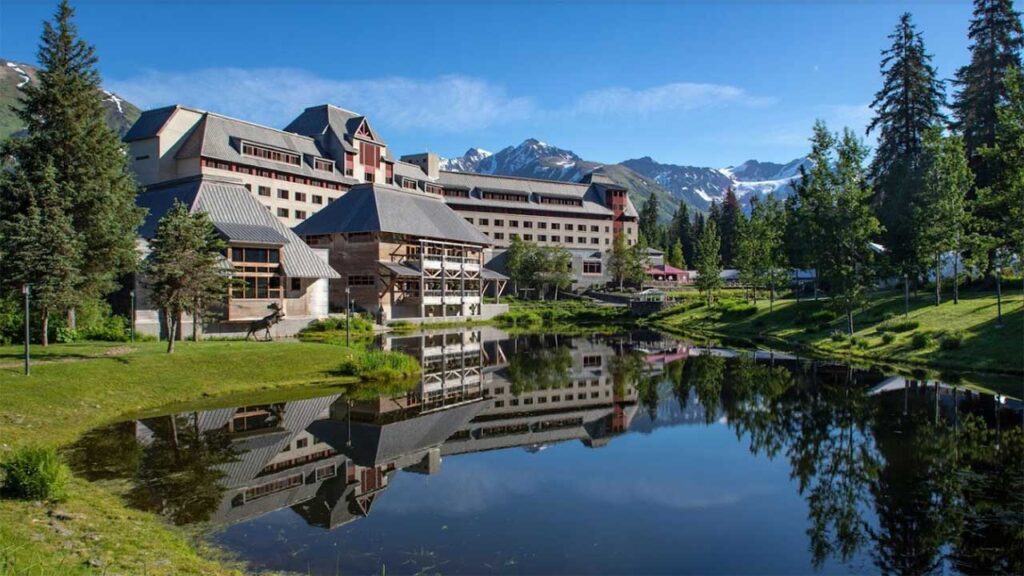 The Alyeska Resort – Girdwood is the biggest ski resort in Alaska and is located in the state of Alaska. It has a total slope length of 62 kilometers. It provides an excellent chance for night skiing from 4 pm to 9 pm. It is open daily. It is the only ski resort in Alaska that is located at sea level. You can ski to the AK terrain without having to hire a helicopter. It is, however, very costly, but the experience will be well worth your money.
2. Eaglecrest Ski Area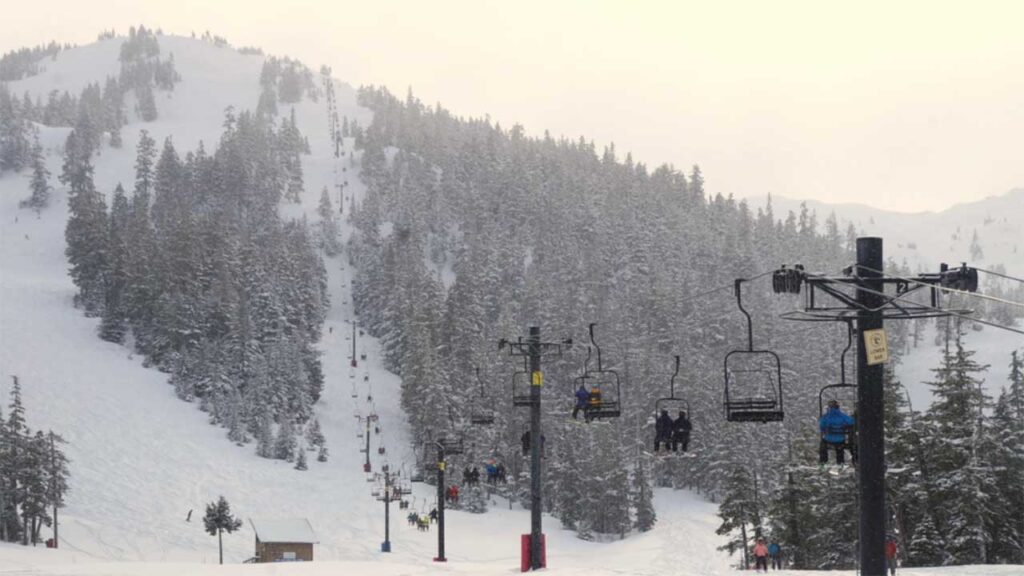 Eaglecrest Ski Area is Alaska's first private ski resort, and it has a stunning mix of mountains and bay scenery. All of the hotels are easy for walking distance. The drive from the Juneau airport to the resort will take about 25 minutes. The ski season lasts for five months at this location. It starts in December and finishes in April of each year. As a result, you will have enough opportunity to explore and appreciate every aspect of the Eaglecrest Ski Area.
3. Mouse Mountain
If you are a snow enthusiast, Mouse Mountain may be the ideal destination for you. The events at this resort continue from 10 am to 4 pm daily. When the days are shorter, it will shut at 3 pm, though. Mouse Mountain is a great place to go snowboarding in the winter. Furthermore, it is an excellent ski resort in Alaska for first-time skiers. This resort provides free skiing to children under the age of six and people over seventy-five.
Check out these amazing national parks in Alaska.
4. Arctic Valley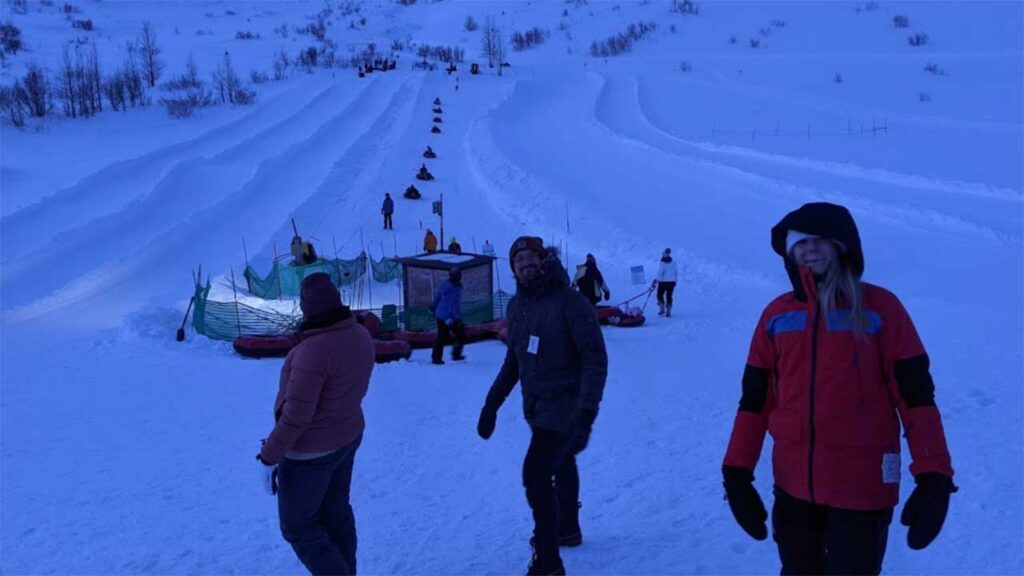 Arctic Valley is a haven for alpine skiers and riders, offering a variety of activities. Because it is well-served by ski lifts, you may explore the backcountry in complete safety. It is a family-friendly ski resort in Alaska that is much less busy. For beginners, 15 percent of the total skiable lands are appropriate, followed by 65 percent of trails suitable for intermediates and 20 percent of trails appropriate for advanced skiers.
5. Skiland – Mt. Aurora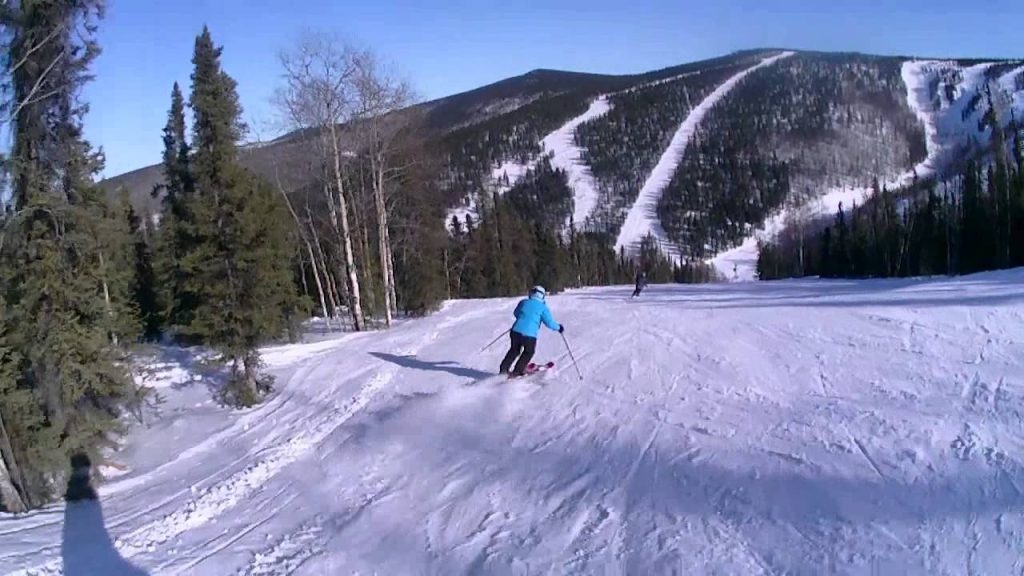 A significant natural feature of the Skiland Mt. Aurora ski resort in Alaska is the Aurora Borealis, which can be seen from the resort's wooded ski slopes. There will be more than 40 hectares of skiable terrain available to you. Skiable landscapes are divided into three categories: those suitable for beginners, those ideal for intermediates, and professionals. This resort will provide you with a unique night skiing experience that you will never forget. It also includes a rental store on the premises. Children under the age of six are admitted free of charge to the slopes.
6. Mt. Eyak Ski Area
It is recommended that you choose Mt. Eyak if you wish to experience skiing simply. It will educate you on the area's history while also allowing you to participate in a wilderness experience. If you like heli-skiing, you should make a trip to Mt. Eyak at least once since the experience you will have there will be more than simply skiing. You may also pay a visit to the historical museum and cultural center that are close. Mt. Eyak will provide a unique experience to go to the unspoiled snow on the other side of the world.
I think you might like to visit the tallest mountains in Alaska.
7. Hilltop, Anchorage
The Hilltop – Anchorage, with its 30 acres of skiable terrain, is an excellent choice for skiers looking for a peaceful ski holiday.
If you're planning on staying for more than one day, there's no reason to complain about the accommodations. Furthermore, since it offers skiing instruction to both children and adults, it may be an excellent family skiing location for introducing your children to the sport.
8. Birch Hill Ski & Snowboard Area
Meet with another fantastic ski resort in Alaska – Birch Hill! It comes with more than 33% of the skiable area. It is a perfect option for a family skiing destination. But if you are an advanced skier, then visiting Birch Hill may not be a good deal for you.
9. Hillberg Ski Area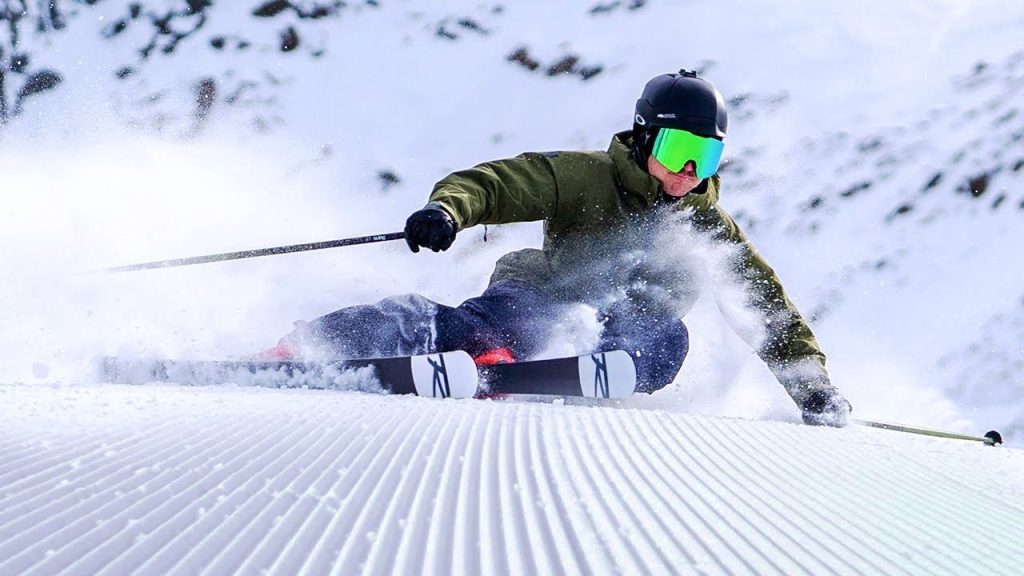 It is an attractive choice for beginners and intermediate skiers. Because lodges are available, you won't have trouble finding a place to stay while you're here.
The Hillberg Lesson Center offers a secure and inexpensive environment for children for three years or up-aged kids and adults to learn to ski and snowboard under the supervision of qualified instructors.
10. Skeetawk – Hatcher pass
The resort is a perfect choice for skiing and snowboarding lovers. Throughout the winter season, this resort provides good snow. And its skiable area is pretty big.
11. Ski Inn, Girdwood
The Ski Inn, which is located in the heart of Girdwood's town center and besides many restaurants, stores, is accessible for group bookings and is an excellent choice for prominent families and wedding parties. It is a beautiful location known for its downhill skiing, cross-country skiing, and snowboarding opportunities. Each of the eight various accommodation choices is reasonably priced, and they are all available at a reasonable rate.
12. Black Ops Valdez
Heli-skiing is particularly popular at Black Ops Valdez, which is located nearby. This resort provides a high level of security. In addition, it offers a guide for every four skiers on the slopes. You may combine a boat excursion with your ski vacation to make it even more enjoyable.
Alaska is one of the world's finest ski destinations, given characteristics such as resort diversity, natural beauty, yearly snowfall, and general atmosphere. Take a look at the above-mentioned locations, and don't miss to choose your favorites if you can't decide where to go on next year's list.