Arkansas is a state located in the southern part of the United States. It is famed all across the country for its natural wilderness, mountainous terrain, state parks, springs and much more.
Alongside its natural gifts, Arkansas is home to some of the most fascinating landmarks and museums in the United States as well. Picking one place, or making a list of places to visit during your stay in Arkansas can really be a tough task, with so many options to choose from.
So, here is a list of tourist attractions in Arkansas that you must visit.
1. Hot Springs National Park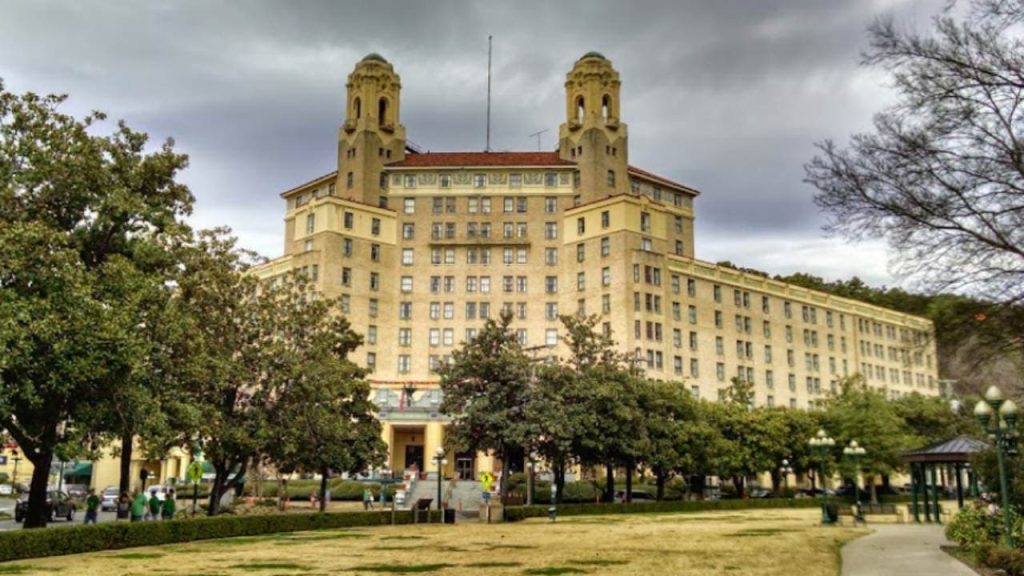 Hot Springs National Park is the most renowned tourist destination in Arkansas, and it highlights Arkansas's natural side amazingly well. Nestled in the Ouachita Mountains, this park was established in 1921, more than 100 years ago.
The park is well-known for its old bathhouses, including the iconic Fordyce Bathhouse. Moreover, recreational amenities in this park include bathing, sightseeing and hiking.
2. Crystal Bridges Museum of American Art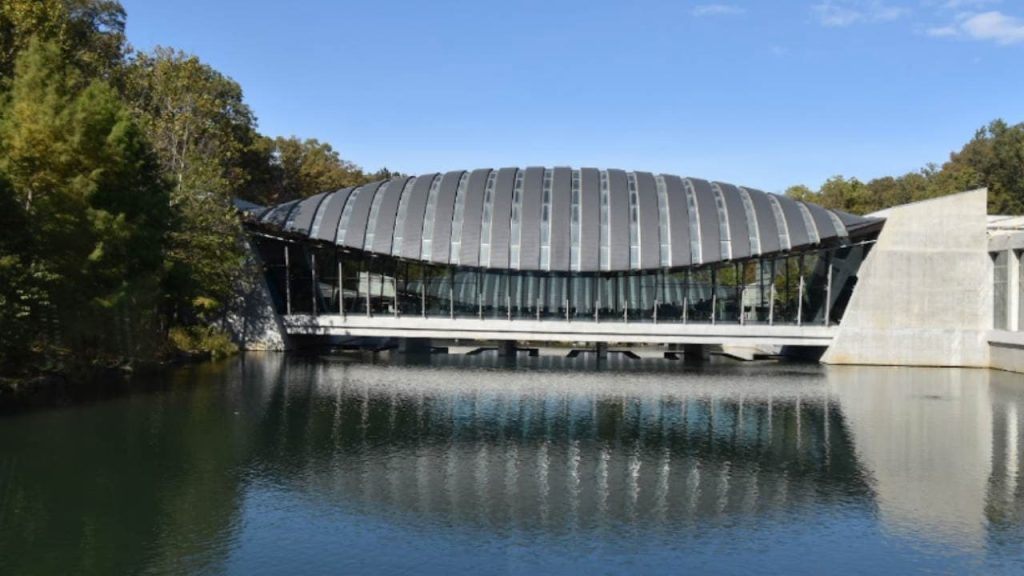 Founded in 2011, Crystal Bridges Museum of American Art is the best art museum in Arkansas. If you are an art-lover, then this museum is a must-visit place for you in Arkansas. Consisting of both permanent and temporary exhibits, Crystal Bridges Museum of American Art features one of the biggest collections of art in the country.
3. Crater of Diamonds State Park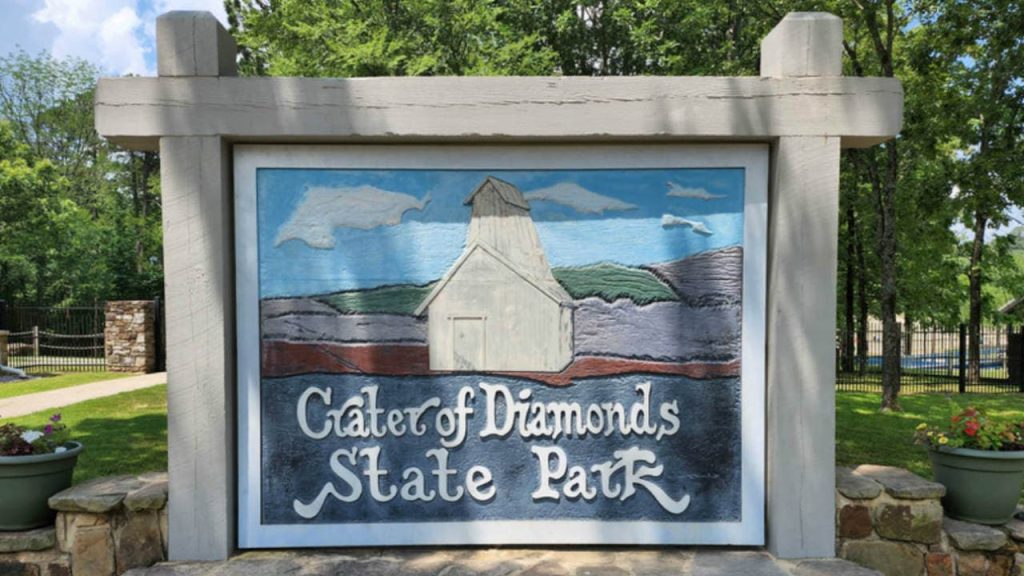 Located in Murfreesboro, Crater of Diamonds State Park is one of the most famous tourist attractions in Arkansas. It is a diamond source where more than 75,000 diamonds have been uncovered. This alone makes the Crater of Diamonds State Park one of the most fascinating places to visit in the US, and a must-visit for tourists in Arkansas.
You might also like to visit the most popular state parks in Arkansas.
4. Garvan Woodland Gardens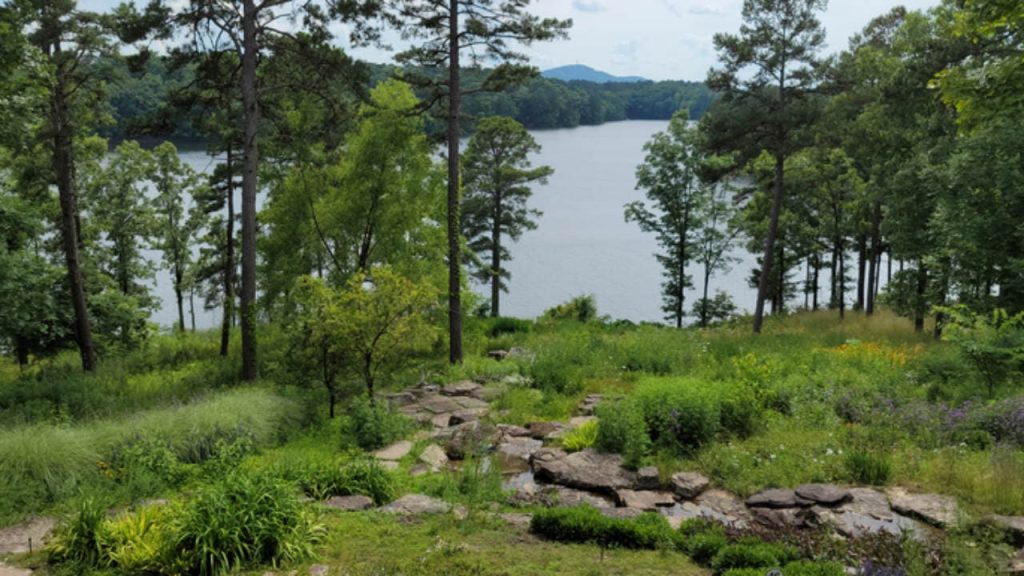 Located in Hot Springs, just 10 miles south of Hot Springs National Park, Garvan Woodland Gardens is a stunning botanical garden of the University of Arkansas. Being situated in the same area as Hot Springs National Park, the garden at times doesn't get the recognition it deserves, but it is truly one of the most beautiful natural settings in Arkansas.
5. Buffalo National River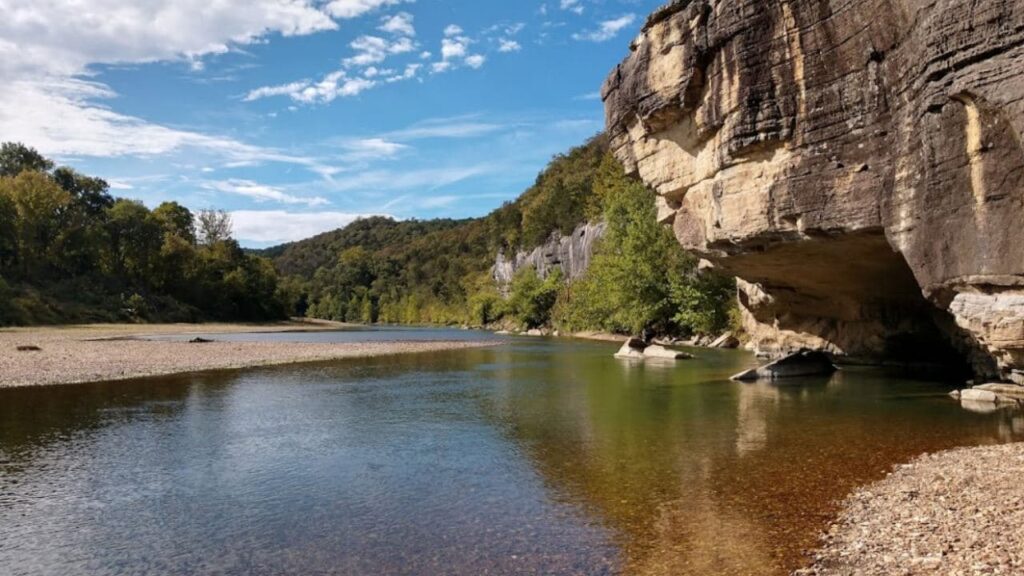 Buffalo National River is one of Arkansas' natural crown-jewels. It is a free-flowing river that flows through the state of Arkansas, and is unpolluted. Making it the perfect spot to go for a swim, or fishing.
Additionally, camping activities are also very popular around the river. Other popular recreational activities on this river include kayaking, canoeing and more.
6. Mammoth Spring State Park
Mammoth Spring State Park is situated in Mammoth Spring, and consists of the largest springs in the United States. The water flows in this area at around nine gallons per hour. Mammoth Spring State Park features a restored train depot and Frisco Railroad caboose. Furthermore, many visitors come to this park to hike, while enjoying a scenic view.
Take some time to check out the most beautiful places in Arkansas.
7. Fort Smith National Historic Site
There are many amazing things on display in this museum that will give visitors an idea of Walmart's history, as well as, lead up to its present. It is a must-see tourist attraction for people, history nuts, and people who want to know more about the retail giant.
8. Turpentine Creek Wildlife Refuge
Located in Eureka Springs, Turpentine Creek Wildlife Refuge is one of the best places in Arkansas for animal viewing. This 459-acre wildlife refuge features majestic animals, especially big cats, in a preserved manner. It is a must-see wildlife facility for animal lovers.
9. Thorncrown Chapel
The Thorncrown Chapel in Eureka Springs is a unique tourist destination that is designed with glass and wood in a stunning way. Situated in the heart of a natural setting, which only enhances the beauty of this chapel, the high glass walls of Thorncrown Chapel allow you to take in the view of the forest. The Chapel is 48-feet tall and has 425 glass windows.
10. Mount Magazine
Mount Magazine State Park is one of the tallest and most beautiful mountains in Arkansas, located in Paris, Arkansas. The mountain is very popular for its outdoor amenities and recreational features that include camping, hiking, picnic and sightseeing. Moreover, the visitor center at this place also has an exhibit gallery, gift shop and the Skycrest Restaurant.
11. Blanchard Springs Caverns
Blanchard Springs Caverns is one of the best tourist attractions in Arkansas for people who love natural underground spots. Get mesmerized by the beauty of flowing water moving through the caves. Additionally, in order to get to the Blanchard Springs Caverns, you have to walk through a 1.2-mile discovery trail that also offers amazing views.
12. Pinnacle Mountain State Park
Pinnacle Mountain State Park is a massive 2,356-acre state park in the city of Roland. The mountain features a historic monument surrounded by the bottom lands of the Big Maumelle and Little Maumelle rivers. Moreover, this is an amazing destination for a relaxing gateway, featuring recreational activities and awe-inspiring views.
13. William J. Clinton Library and Museum
The William J. Clinton Presidential Library and Museum is one of the most well-known museums in Arkansas, dedicated to the 42nd President of the United States, William J. Clinton. It is a mix of a library and a museum that features some of the most historic writings and documents related to William J. Clinton.
14. Little Rock Central High School National Historic Site
This is the school in Arkansas where desegregation started in 1957, when nine kids of African-American descent were escorted to school for the first time. Since then, the school has been tied to various civil rights movements over the years in the state, and has played a significant role in desegregating the education system in Arkansas.
15. Arkansas Air and Military Museum
Located in Fayetteville, Arkansas Air and Military Museum features a vintage collection of planes and other kinds of aircraft. In this museum, you will primarily find a wide range of popular aircraft from the 1920s and 1930s on display. Moreover, the museum itself is located in a 1940s aircraft hangar. Vintage racing planes are the most popular attractions in this location.
16. Petit Jean State Park
Petit Jean State Park is situated in central Arkansas. It is the oldest state park and has always been a highly recommended place by visitors. It is an exclusive spot for nature lovers and even history lovers. If you are an outdoor enthusiast, you will have the best time in this state park, where you can hike, camp, and swim in a large area.
The hiking trails have a wonderful view of meadows, mountains, streams, and canyons. The highlights of the state park are Cedar Falls, Bear Cave, and Seven Hollows. Besides these, there is Lake Roosevelt and various campsites for different adventures.
17. Mount Magazine State Park
Did you happen to know that Mount Magazine is the tallest mountain in Arkansas, with a 2,753 ft. peak? You can visit Mount Magazine State Park to go hiking or mountain biking to the peak of this highest mountain.
When you visit the state park, you have a range of outlets for an adventurous time, including campgrounds, overlooks, hiking trails, and a picnic area. To top it all, there are interpretive programs based on the flora and fauna, natural and cultural history of Mount Magazine. So, visitors can surely have a great time if they visit the state park.
18. Eureka Springs
Eureka Springs is the ideal place to visit in Arkansas for a secluded time in a peaceful and beautiful spot. The mountainside streets of the site are refreshing from the chaotic cities.
This place is one of a kind, from local boutiques, craft emporiums to relaxing activities like spas, jazz clubs, motels, and more. It is nestled in the heart of the Ozarks, and you can plan different outdoor activities, including visiting the fine art galleries, restaurants, and cottages to enjoy a getaway.
Arkansas is well-known for its beautiful natural attractions and museums, and that is highlighted quite well on this list. The majority of the top tourist attractions in Arkansas are state parks, mountains, springs or museums. It is truly one of America's best states to visit, if you are looking for a relaxing and recreational holiday.