Whether you are a resident or visitor in Arkansas, you have to visit the incredible state parks. These parks are full of exciting and captivating recreational activities.
You can also enjoy a getaway in these peaceful and wonderful state parks. Now, we have a list of the most popular state parks in Arkansas so that you can choose to visit the ones you find most interesting.
1. Petit Jean State Park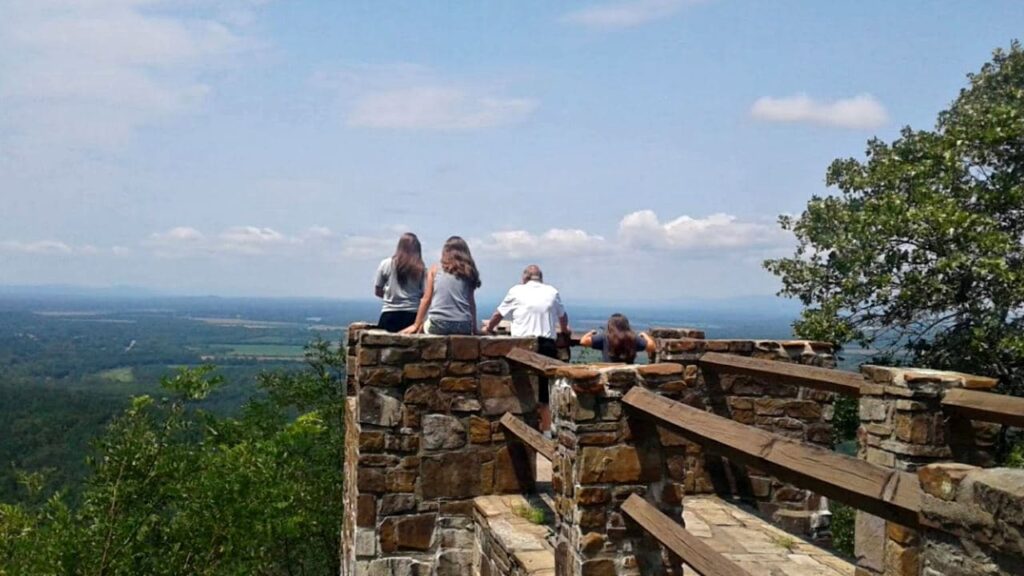 One of the first state parks in Arkansas, Petit Jean State Park still to this day stands as one of the most picturesque parks. It was constructed on the mountain by the Civilian Conservation Corps's (CCC) in 1933. Every season, thousands of visitors visit the park to connect with nature.
As it is the focal point of the park, you can see the cascading waterfalls and hike along the thrilling trails. You can book a stay in a 33 cabin lodge or camp in any of the 125 campsites nearby.
2. Lake Catherine State Park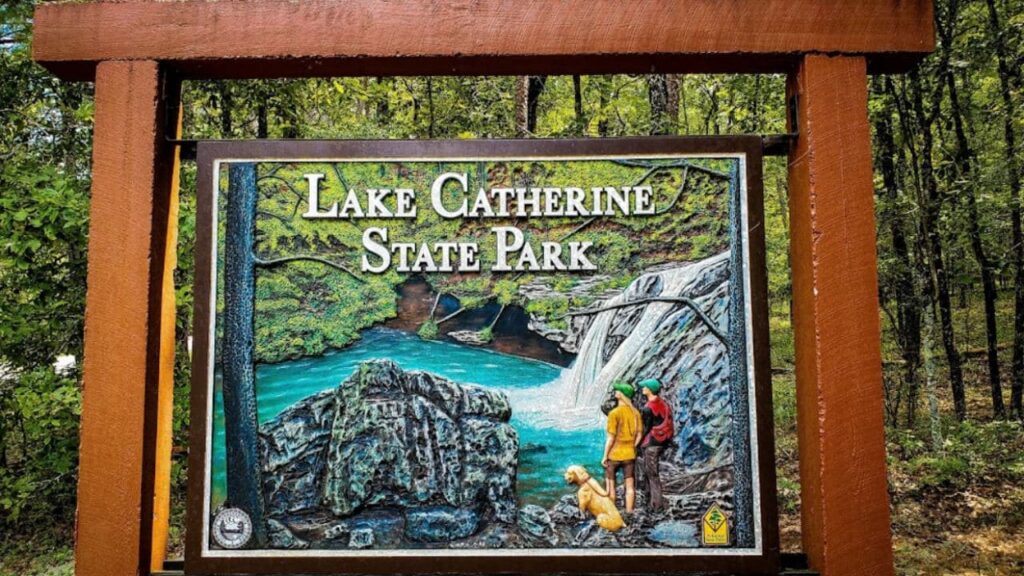 Want to take your children outside to bond with mother nature and you? Take them to Lake Catherine State Park, located in the Ouachita Mountain area. Starting from boating to picnic spots, this state park has many features for having the best family time.
It is the only place in Arkansas with a full-service marina on the lake of the park. It is open year-round, but it is ideal for you to visit during the summer. This park includes a waterfall, well-furnished cabins, pavilion, launch ramp and playgrounds for all to enjoy.
3. Mammoth Spring State Park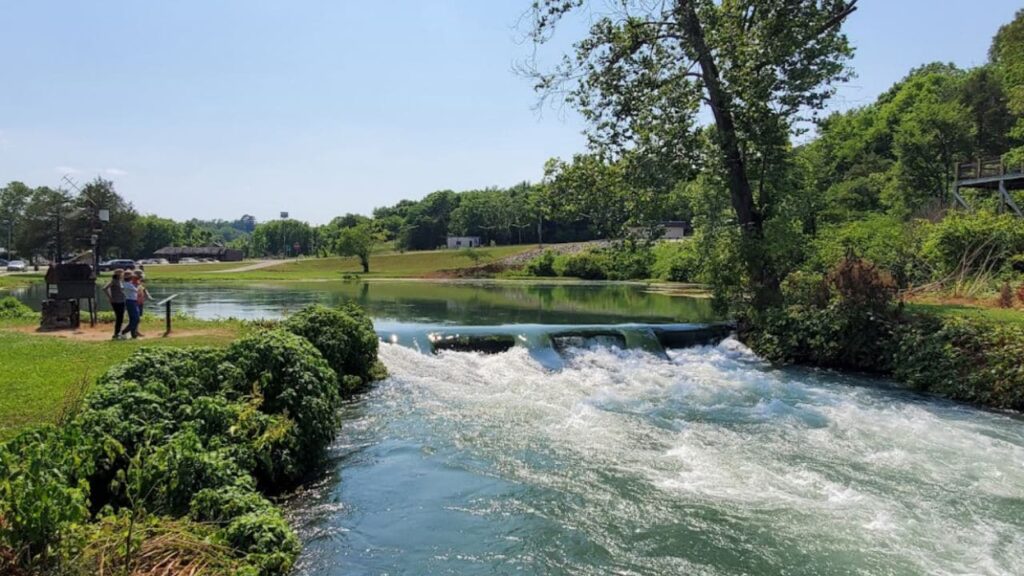 Did you know that Mammoth Spring State Park is called a National Natural Landmark of Arkansas? The Mammoth Spring is one of the largest springs that gushes over nine million gallons of water hourly. The water flows through the Spring River that runs the hydroelectric plant. It is the ideal place for boating or fishing.
Besides these, there is a museum, playgrounds, walking trails, baseball fields and more. Want to take a souvenir to look for memories of this beautiful state park? Visit the Arkansas Welcome Center's gift shop.
You might also like to visit these RV parks in Arkansas with your family and friends.
4. Mount Magazine State Park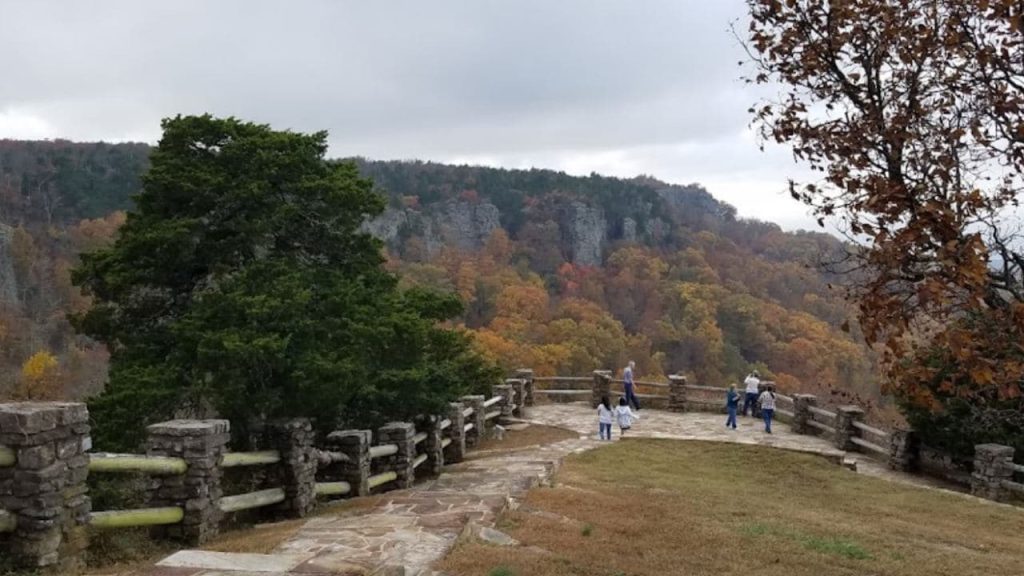 With an elevation of 2753 feet, Mount Magazine State Park will bring you closer to the sky and enjoy a breathtaking view. You can explore the exciting nine trails with different areas to explore, like the mountains and rivers. This park features hiking, horse-back riding, mountain biking and many thrilling activities.
Another highlight of this beautiful park is the hang-glide launch between two parts of the park. Tired after all the activities? Rest in the Lodge of Mt. Magazine that has furnished cabins and suits with an incredible view of the mountain.
5. Mount Nebo State Park
Located near the Arkansas River Valley, and only 45 minutes away from the Arkansas Wine Country, is the 1340-foot Mount Nebo. There is the Mount Nebo State Park that was constructed with rustic-style ridge cabins and exciting mountain biking trails.
A special factor of this state park is that it is a certified Trail of Tears National Historic Trail Site. Enjoying the South Arkansas River, you can hike or bike across the panoramic views of the park trails. Your best experience would be if you could watch the sunrise from the fantastic mountain trails.
6. Pinnacle Mountain State Park
Situated on the West of Little Rock, a centerpiece of the geography of Arkansas is the Pinnacle Mountain State Park. For those looking for outdoor adventures, this state park offers wondrous natural views, hiking trails and gushing waterfalls.
You can enjoy a picnic or even reserve a pavilion for your family to enjoy in the park center. Now, if you want to try delicious food to calm your appetite, then you can visit the famous Buffalo Wild Wings or Pizza Café West.
Check out these stunning campgrounds in Arkansas.
7. Lake Ouachita State Park
Do you love boating across the flowing waters and experiencing the fantastic thrill of sailing? Lake Ouachita State Park is the perfect place with Arkansas's largest lake that offers 40000 acres of pure flowing water. You can enjoy a range of activities like kayaking, fishing, swimming, boating, scuba diving and skiing all in the same place.
This state park also has exclusive camping sites for different budgets and groups. For an affordable stay, you can stay in the Four camper cabins. You can also visit the nearby Hot Springs to add another spot while visiting the park.
8. Crowley's Ridge State Park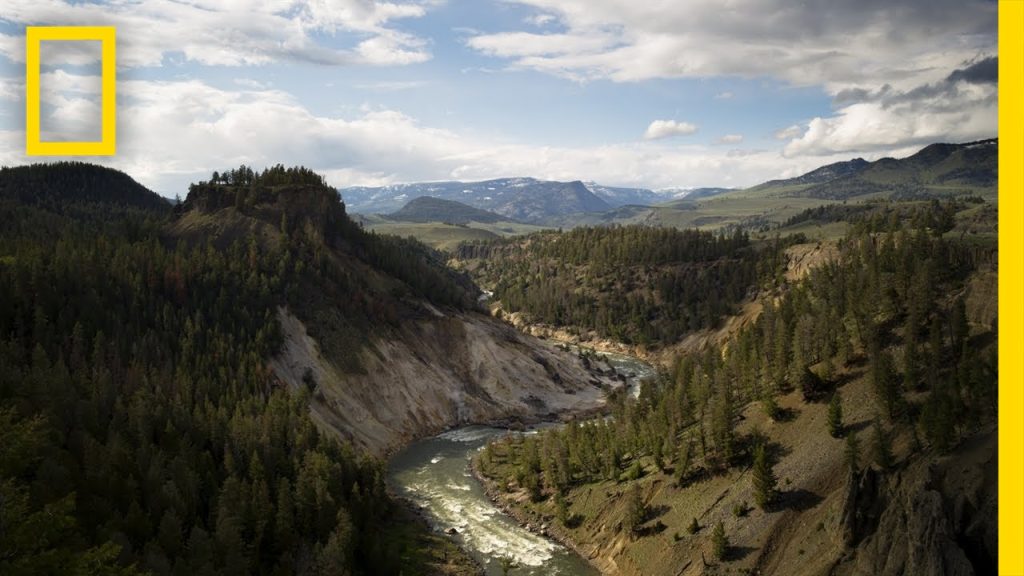 Crowley's Ridge State Park is a recommended state park for those who want a mini look of Arkansas's atmosphere. It is well known for its rich cultural past through rock formations and geographical aspects, and it remains an iconic place for healing.
This state park was popular for visitors all year round. If you want to relax your mind and body, it is best for you to visit any of the nice historic bathhouses. You can also hike for miles to find spectacular views of the beautiful forests or relax in any of the 26 campsites.
9. Queen Wilhelmina State Park
With the second-highest peak in Arkansas, Queen Wilhelmina State Park offers spectacular views as well as a splendid lodge. The scenery from this state park has a rich history since the Lodge was established in the late 1800s.
The inns are designed as a Victorian resort and the 40-room lodge in the state park has exquisite Southern cuisine and top-rated hospitality. So, for a weekend getaway, you should visit this state park soon to enjoy the mountaintop's graceful views.
10. Hobbs State Park-Conservation Area
For exploring the nature of the state park, Hobbs State Park-Conservation Area is the right place. It is the largest state park in Arkansas with a 12,054-acre tract of Ozark landscape. It is one of the least human – impact places in Arkansas, so if you want to connect with nature in a raw and rustic form, this is the place for you.
The highlights of this state park are the 54-mile trail system ideal for mountain biking, hiking and ADA. You can camp in a primitive way in any of the 11 campsites. An additional feature of this park is the annual workshops on natural resources and the history of Arkansas at the visitor center.
11. Lake Charles State Park
Lake Charles State Park protects the remarkable natural landscapes around Lake Charles. From cascading waters to exciting river rapids, this park is popular for river-rafting. It is the place with the largest number of 20-inch bass caught in the history of Northeast Arkansas.
You can enjoy fishing and have a high chance of catching and eating catfish, crappie, bass and more fishes from the flowing lake waters. Besides, there are around 60 campsites and four hiking trails for relaxation. It is best to visit this park from March to October as that is when the waters are in constant stable condition for activities.
12. Woolly Hollow State Park
Last but not least on the list is the classic Woolly Hollow State Park of Arkansas. 18 miles north of Conway, this state park was built in the 1930s. Presently, you can do a range of recreational activities like canoeing, kayaking, fishing, roaming in pedal boats and much more.
The park also has 30 polished AAA campsites and a swimming beach for the summer. Lastly, for the best mountain biking experience, you can bike across the 9.4 mile Enders Fault, which has four different trails to choose from.
The state parks in Arkansas are packed with campgrounds and cabins to enjoy your getaway from mundane life. If you choose to visit any of the fantastic state parks mentioned above, you can certainly experience an unforgettable time with or without family.