It's no secret that the Aloha State (nickname of Hawaii) is well-known for its stunning beaches. As much as Hawaii's colorful beaches are famous, there are also many attractions which keep the tourists coming all year round. Volcanoes, wildlife refugees, state parks in Hawaii offer some unique experiences that become a beautiful memory to cherish later.
Below is a list of tourist attractions in Hawaii which will make you realize why this beautiful state is actually called a paradise on earth.
1. Haleakala National Park
Because it is 10,000 feet above sea level, you'll be amazed by some things when you visit the park. Perfect for stargazing, beautiful sunsets, and for enjoying numerous ecological zones, the park located on the Hawaiian Islands offers guided tours through miles of hiking trails from May through October.
And if gorgeous scenery is what you love most, this is the perfect tourist attraction for you. Just be sure you bring a sweater for much cooler temperatures once you get to the top.
2. Makena Beach State Park, Maui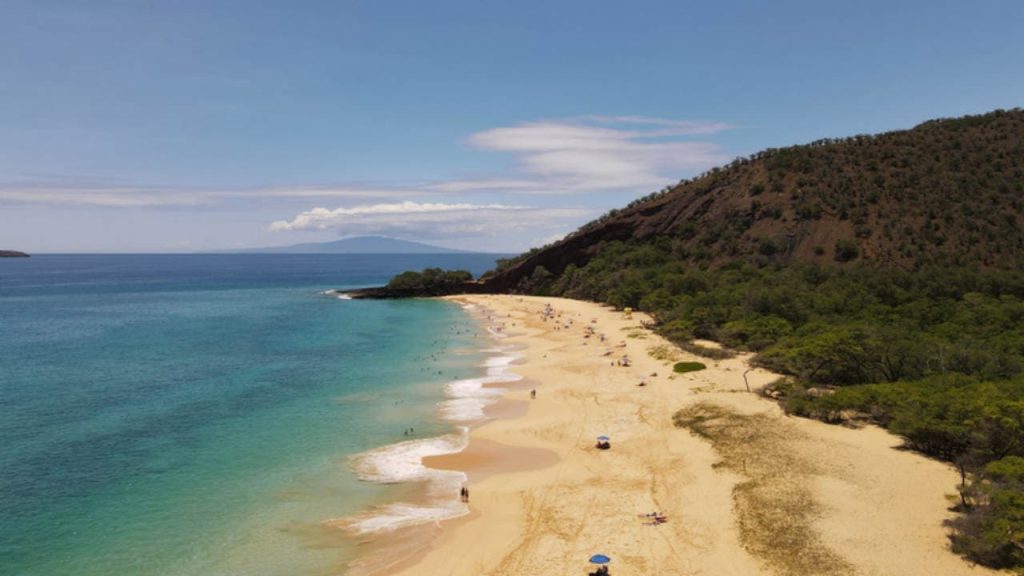 With crystal clear waters and sand that almost looks like silk, Makena Beach is one of the best places to catch a sunset. The water has a tiny reef underneath it, and therefore you can see all the way to the bottom, making it an extraordinary sight indeed.
There are two areas of the beach, "Little Beach" and "Big Beach," and on Little Beach, don't be surprised to see drum circles, professional fire dancers, and even an occasional nude sunbather.
3. Waimea Canyon State Park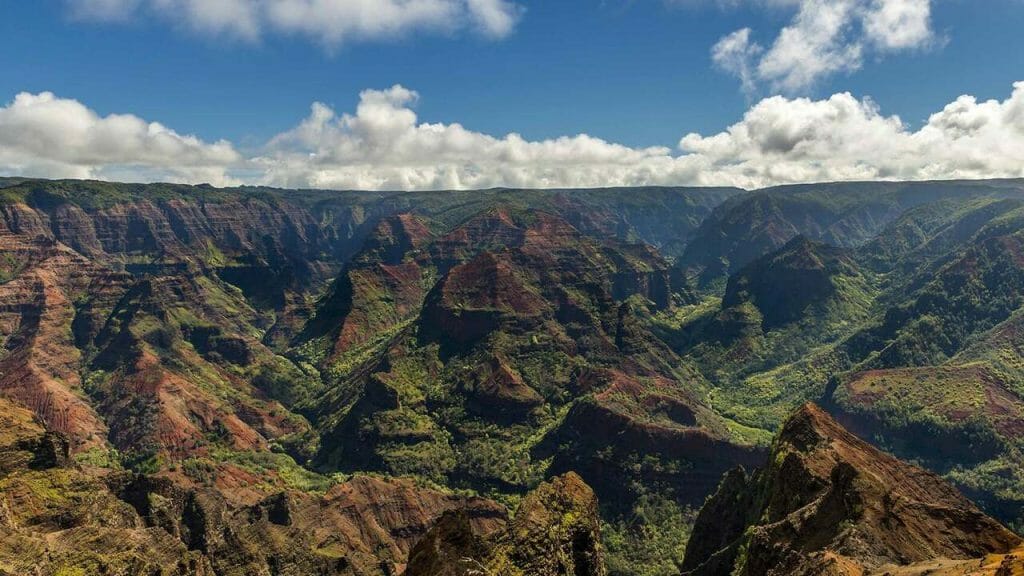 Though certainly not as large as Arizona's own Grand Canyon and definitely greener, Waimea is still known as the "Grand Canyon of the Pacific," and the name is well-deserved.
Located on the western side of Kauai, the gorge itself is over 10 miles long and boasts a depth of about 3600 feet. Part of Koke'e State park, there's plenty to do and see while you're out here, so bring a picnic basket and prepare to take on a few trails.
You might also be interested in visiting these historical sites in Hawaii.
4. Wailua Falls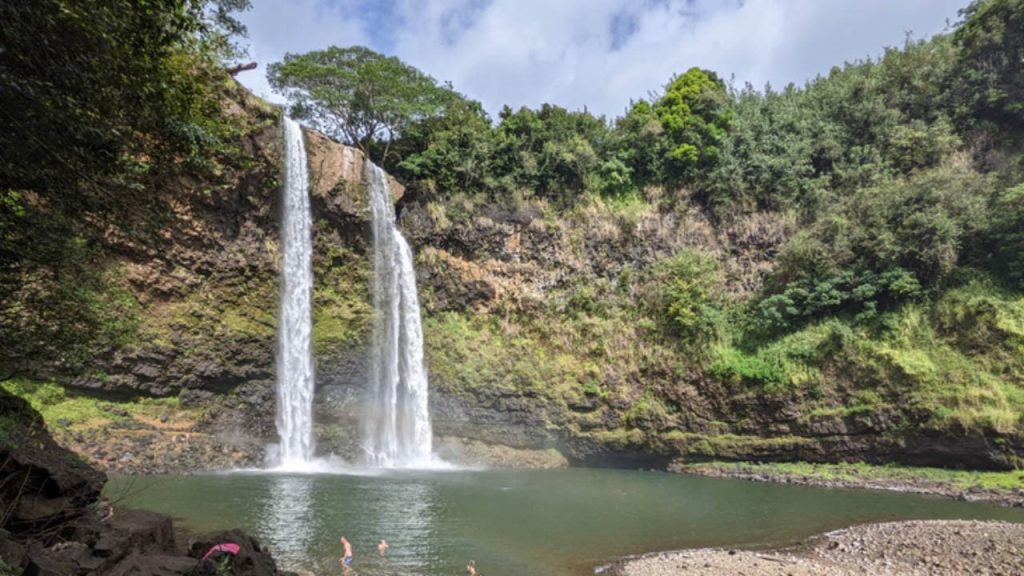 It might certainly seem like you're on Fantasy Island, but we promise Wailua Falls are real, and quite reachable for anyone visiting the island of Kaua'i.
Definitely one of the best places to explore on the island, it's easily accessible by car, so you could just stop by briefly for a few photo ops at dawn (when they say you'll get the best views) and be on your way.
Or, if you're feeling a bit braver, and have some previous experience, you could also take the slippery hike down and treat yourself to a refreshing swim at the bottom, surrounded by the breathtaking lush green scenery. How's that for a fantasy come true?
5. Molokai Sea Cliffs
Your fear of heights will be worth conquering for the view you'll get at the top of the Molokai sea cliffs, which are the tallest, and certainly the most majestic, in the world. At times reaching as high up as 3,900 feet, the natural beauty of these cliffs is sure to leave you awestruck.
Those with a taste for historical sites and/or the macabre might want to check out Kalaupapa National Historical Park (whose eastern cliffs are amongst the highest of all), where Saint Damien once came to the aid of individuals with Hansen's disease (a.k.a. leprosy). Or, if you're in the mood for a slightly more amusing side trip, don't forget to stop by the Phallic Rock, just 200 yards from the Kalaupapa Lookout.
6. Lanikai Beach
Crystal clear waters, blue skies, white sand, it's what you came to Hawaii for in the first place, right? Lanikai Beach is just the place to find exactly this, a little slice of paradise. Leave your worries behind you as you walk along the powdery sands, or take a little dip since, according to locals, Lanikai makes for one of the best swimming sand beaches in all of Hawaii.
If you're feeling a bit restless, how about some kayaking, canoeing, or even windsurfing? Or maybe you'll just want to have a few drinks under the coconut trees as you gaze upon the two little offshore islands up ahead, the Mokuluas.
These are the best places to visit in Hawaii.
7. Mauna Kea
Bet you weren't really thinking of seeing snow on your trip to Hawaii, right? Well, what if I told you it's totally possible? Those who enjoy a colder climate, get yourself over to Mauna Kea, Hawaii's tallest volcano! Standing proudly at more than 13,000 feet above sea level, the 2 million-year-old lava-filled glacier-covered mountain offers some remarkable views not only of land but of the nighttime sky.
Mauna Kea, literally the "White Mountain," is home to the world's largest telescopes, and guides can help point out all the celestial bodies your heart has ever desired to see. From heaven on earth, you'll get to see the heavens above in a whole new way.
8. Mokuleia Beach
If starry nights and chilly heights aren't your thing, fret not. I've got more beaches and tropical spots in the state of Hawaii for you to check out. Now, anyone that ever caught an episode or two of that mind-boggling show Lost might recognize Mokuleia Beach, which was used as the site for the plane crash that started it all.
While swimming might be a little more difficult here, there's plenty of fishing and windsurfing to get done here. Just make sure to pay attention to what direction the winds blow – they won't steer you wrong!
9. Ke'e Beach
When you reach the end of the road on the island of Kauai, you'll know you've arrived at the ever-popular, always inviting Ke'e Beach. Also serving as the entrance for the Kalalau Trail, Ke'e has a personality of its own. Walk along the shore, and don't be surprised to encounter wild chickens; dip down into the water, and you might be able to swim alongside the highly coveted Ulua fish.
And then, of course, there's the ridiculously gorgeous view of the Na Pali Coast, which is home to beautiful, untouched wilderness. Regardless of the time of the year, you'll undoubtedly find the views along hiking trails on Na Pali Coast simply unforgettable.
10. Molokini Crater, Maui
This small volcanic cone is located just a few miles from the shores of Maui and offers spectacular snorkeling expeditions thanks to the thousands of tropical fish and beautiful coral reefs found underneath the water. If snorkeling isn't your thing, you can take a tour of the crater in a glass-bottom boat and look at the fish that way.
Either way, you're in for a real treat whenever you visit this part of the Hawaiian Islands. It is the perfect attraction for people who love beautiful water, fish, and all the wonderful underwater animals and plants.
11. Road to Hana
Speaking of roads, who could have thought that some of the most breathtaking views in Hawaii could simply be seen from your passenger window? Named one of National Geographic's Drives of a Lifetime, you'll want to be sure to rent yourself a good car and fill it up as you make your way down 50 plus miles, 600 twists, and turns, and crossing nearly 60 bridges.
From the comfort of your car, you'll enjoy waterfalls, exotic plants, and of course, the great Pacific beckoning you to stop at every corner. As if that weren't enough, you'll also be passing by the must-see Garden of Eden Arboretum and Botanical Garden, a familiar sight for anyone that's ever seen, Jurassic Park.
You probably won't encounter any pterodactyls while on the Road to Hana, but the drive will still become one of your favorite memories. Make sure you stop in Maui to enjoy the views for a while.
12. Kaihalulu Beach
From your road to Hana trip, let me offer you a little side-venture to Kaihalulu Beach, or the Red Sand Beach, as it's more frequently called. This secluded little piece of land is a bit less family-friendly than other spots.
There is no shying away from nudity as tourists get rid of their clothes to enjoy their tan-line free sunbathing, sprawled out without a care in the world. Beauty to some, perhaps a bit much for others. Regardless, these surrealistic sights of Red Sand Beach should not be missed.
13. Mount Kilauea
You'll certainly be taken aback when you experience Mount Kilauea up close and personal. Though it is the youngest of the shield volcanoes on Hawaii's Big Island, it is also one of the world's largest active volcanoes today.
Kilauea has been erupting continuously since 1983 and doesn't appear to be slowing down any time soon, which is great news for volcanologists and adventure-seeking tourists alike, making it one of the best places in Hawaii.
Considered to be somewhat dangerous, Kilauea continues to be one of Hawaii's most popular attractions, attracting tourists with hopes of catching a close-up glimpse of red-hot lava spewing out.
14. Uluwehi Falls/Secret Falls, Kauai
The falls cascade about 110 feet into a beautiful pool of water that you can take a dip in to get some relief from the heat. Also called Sacred Falls, the trail to the falls is roughly one mile long, and the water is a favorite spot for people who love to kayak.
In fact, you can rent a kayak there and enjoy a ride, or you can simply stay there and enjoy the nice cool water for a while. All in all, Secret Falls is considered as one of the most beautiful places in Hawaii, so you owe yourself a trip there.
15. Puna
If you've never encountered wild dolphins before, this is the place to visit in Hawaii. Forget the very cruel captive dolphin aquariums and appreciate those creatures in their natural environment instead. You can either take a tour to get in the water or swim on your own, but if you choose the latter, you'll have to be a strong swimmer because some waters are pretty rough.
16. Pearl Harbor and USS Arizona Memorial, Oahu
Pearl Harbor is a National Historic Landmark and active military base that earned its place in history for the 1941 attack, which killed 1,177 servicemen on the USS Arizona. 
The site is now home to several attractions that are part of the World War II Valor in the Pacific Monument, including the USS Arizona Memorial, which floats above the remains of the sunken ship – parts of which can be seen protruding from the water. There is no cost for a tour of the memorial, however reservations are recommended due to its popularity.
17. Na Pali Coast State Wilderness Park, Kauai
The Na Pali Coast State Wilderness Park on the island of Kauai contains some of the world's most dramatic landscapes. These were made famous in the film Jurassic Park, which shows a dramatic coastline with cliffs that seem to ripple and the "Wall of Tears" on Mount Waialeale, named for the way in which hundreds of waterfalls weep from the slopes of the mountain.
A vacation to Hawaii is a lifelong dream to many people. So when you finally get the time to come here, enjoy everything the state offers, from picturesque views to fun activities. Create some beautiful memories in this paradise on earth.