Are you looking for places to go during summer to fight the extremely hot weather? Why not try the water parks of Delaware?
You can choose a place to cool down and enjoy different water recreational activities from many water parks constructed in Delaware.
If you are considering a visit, let us look at the list of the most remarkable water parks in Delaware so that you can select and plan to visit them next.
1. Morey's Piers & Beachfront Water Parks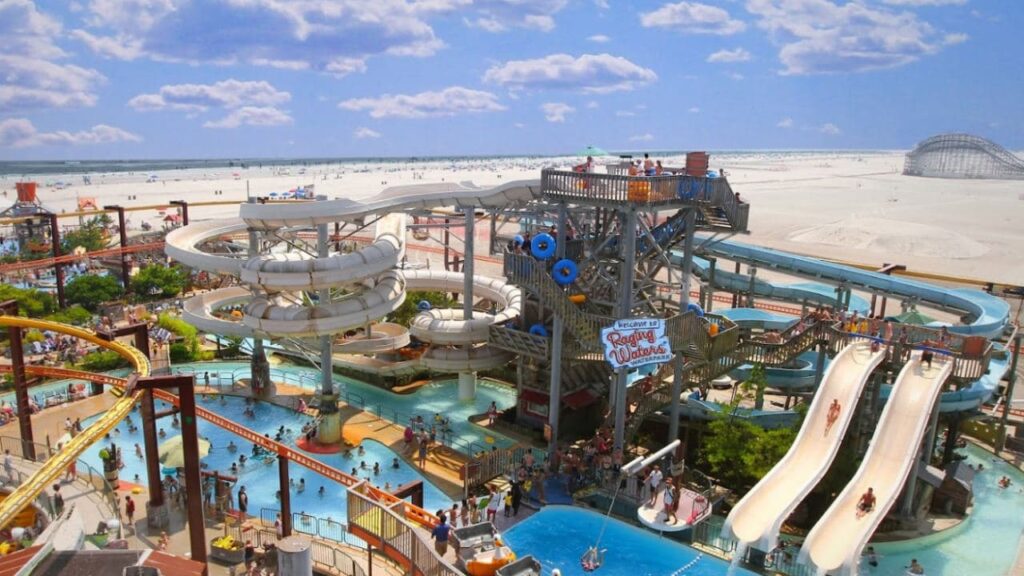 Morey's Piers & Beachfront Water Parks is the ultimate water park that is perfect for all kinds of people to visit and enjoy an unforgettable experience. The park has two parts, Ocean Oasis and Raging Waters. Situated in New Jersey, this park has different levels of water attractions.
You can lounge in private cabanas or scream your heart out on the exciting slides. People love floating in the humongous river. Besides the park, you can easily visit the amusement park which was built in 1969.
2. Thunder Lagoon Waterpark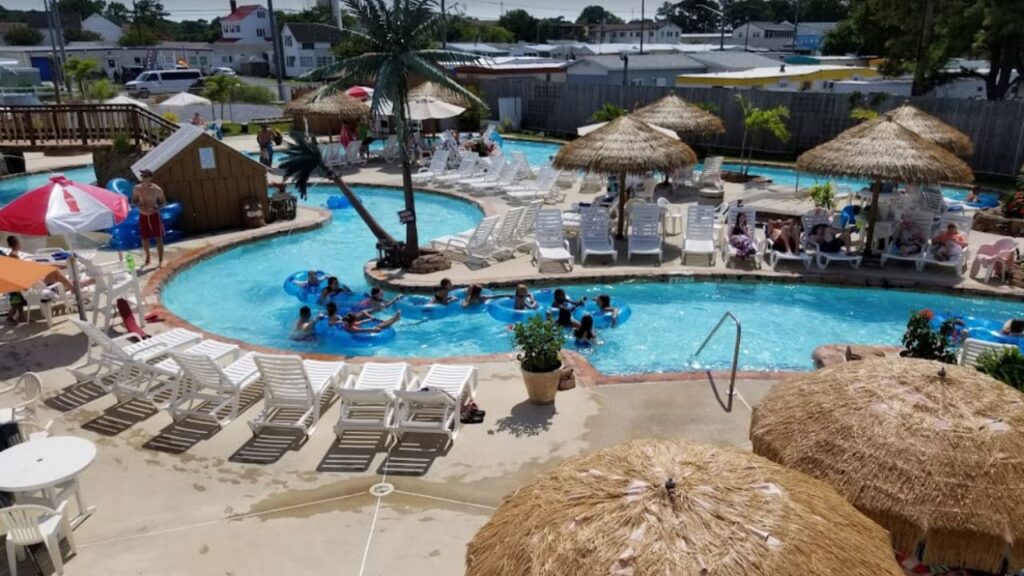 Are you looking for an indoor water park to enjoy endless water attractions? You can choose Thunder Lagoon Waterpark Fenwick Island, Delaware. There are 6 exciting long water slides for all ages.
Besides, there is a lazy river, splash pool and more for non-stop water attractions. The Kiddie pool is for kids to enjoy the splashy time! For those who are looking for a relaxed space to enjoy water rides, you can opt for this amazing waterpark.
3. Holly Lake Campsite
For water lovers, Holly Lake Campsite is the perfect place. This campsite offers a small waterpark for people to enjoy cooling off from the intense activities. There is twisted water slide. Then there is also a pool to take a dip in.
The Holly Lake Campsite water park area is perfect for those who want to relax and chill in the cool waters. If you visit for camping in this area, you have to try out the water park. You can even take your RV to the campsite before going for a splashy time at the water park.
You might also like to visit these beautiful state parks in Delaware.
4. Midway Speedway Park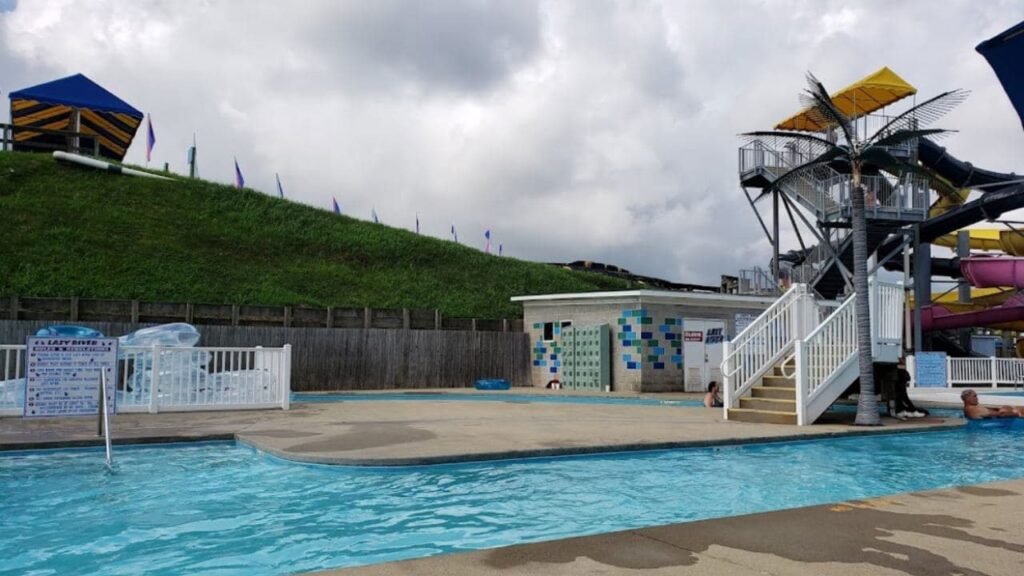 A one of a kind water park in Rehoboth Beach is the Midway Speedway Park. If you are looking for a fun destination for your family and friends to enjoy a spree of fun water activities at an affordable price, this is the place for you.
Starting with four go-kart tracks for the kiddie drivers, this park not only offers water rides but also thrilling rides as well. In the heart of the park, you will find White Water Mountain Water Park, which is the most popular part of the park.
For a wild and wet fun time, you can soak in the activity pool. Other water attractions include super-fast water slides, a lazy river and a large Olympic size recreational pool. So, this adventurous park has fun rides for everyone to enjoy endlessly.
5. Viking Golf & Go-Karts
Popularly known as a fun amusement park, Viking Golf & Go-Karts is a fantastic water park on Fenwick Island, Delaware. You can find water rides along with mini-golf and kid-friendly attractions. The best water ride in this water park is Thunder Lagoon Water park.
Surrounding it, there are several concessions nestled in Broadwalk and Viking Village of the park. After all the adrenaline – pumping rides, you can enjoy delicious foods like burgers, pizzas, beach fries, ice cream and more food in the food court of the water park.
6. Massey's Landing
Looking for a luxurious aqua park to refresh and recharge your family from the intense heat? Try out the Massey's Landing. It is a luxury RV resort and a waterfront campground on the shores of Rehoboth Bay. You can enjoy kayaking, paddleboard and canoeing in the waters of this private resort.
Typically, it might not fall under the water park category, but it is counted as one due to the many water attractions of this resort. 30 minutes from Rehoboth Beach, it is the perfect place for enjoying both camping and water activities.
Check out these stunning amusement parks in Delaware.
7. Killens Pond State Park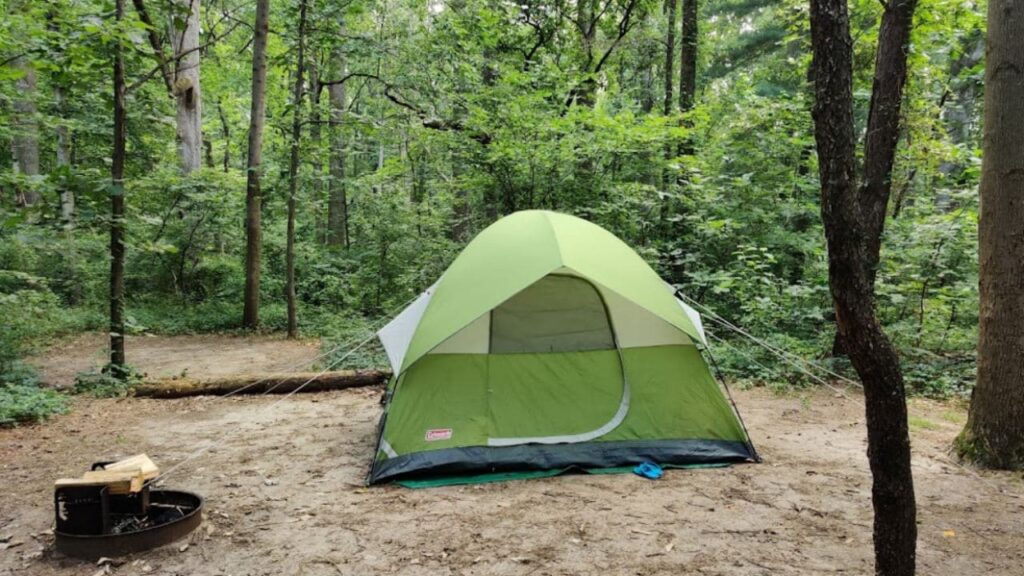 Located inside the Killens Pond state park, you will find the amazing Killens Pond Water Park. 'This park features a fantastic 27-foot-high twisting waterslides. For the kids, there is a kiddie pool for non-stop help. Other attractions include beach volleyball, mushroom fountain, pipe waterfall and more exciting rides.
The main attraction of this park is The Tot Lot, which has a Spray fountain. If you visit the park during the weekends, you will get coupons for some rides and the food court.
8. Jungle Jim's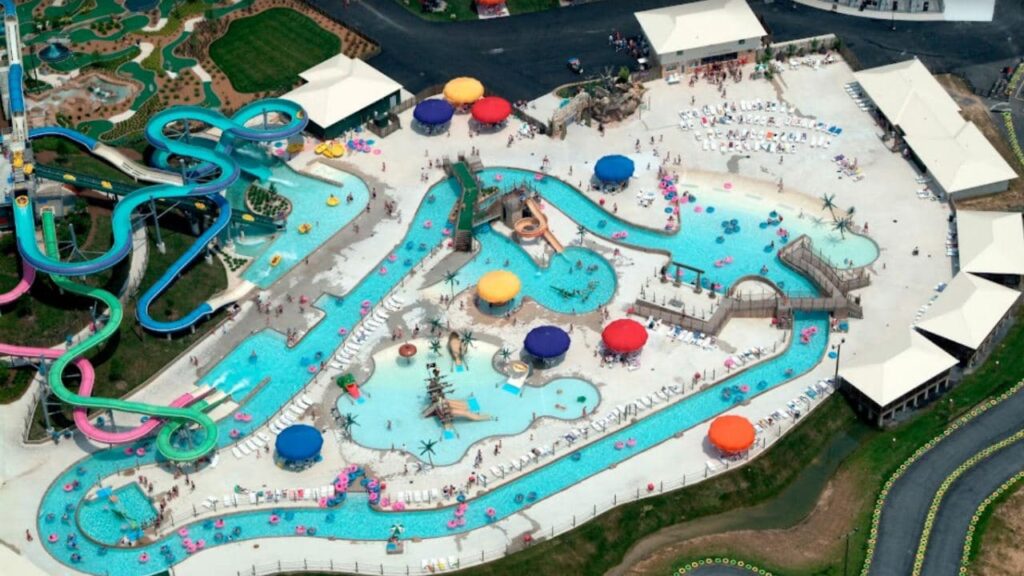 Jungle Jim's is the largest water park in Delaware. It features a fantastic family shop for people of Southern Delaware. There are additional batting cages and more for you and your family to enjoy a great time. The park is divided into several portions which vary in exploring the Jungle awesomeness. You can find pictures of the place in the online gallery of the park.
The park has extensive attractions like g-karts, bumper boats, giant water slides, and many other thrilling water attractions. However, most of the rides are offered season based. To get the chance to enjoy most of the rides, it is recommended that you visit this water park during the summer.
9. Lums Pond State Park
Surrounding Lums Pond, which is the largest freshwater pond in Delaware, is Lums Pond State Park. It offers a range of recreational activities, including hiking, picnicking, playing outdoor games like soccer, tennis and more.
For the thrill seekers, the seventeen miles of trials winds that pass through the hardwood forest provides the ultimate experience. The wetlands of this state park have abundant life of amphibians, reptiles and other species of animals. The park is also home to St. Georges Creek, which is home to Native Americans of the area.
Water parks are a wonderful and fun place to have the time of your life. Be it the exciting water rides or the cool swimming, you can always visit them to enjoy a great time. With this list of the water parks in Delaware, you can easily choose the ones that interest you the most to visit soon!