When you're in Arizona for an extended amount of time, it's vital to see as many of the state's attractions as possible. Since there is so much to see and do, and if you're in the mood for a family outing to a market and have the finest picnic of your life, head to one of the farmers markets and stock up on farm-fresh vegetables.
In Arizona, there are a few farmers markets and in the hearts of locals they hold a unique place. The fact that these markets are always evolving is one of their finest features.
So, hurry up and explore the farmers markets in Arizona for their freshly grown veggies!
1. Old Town Scottsdale Farmers Market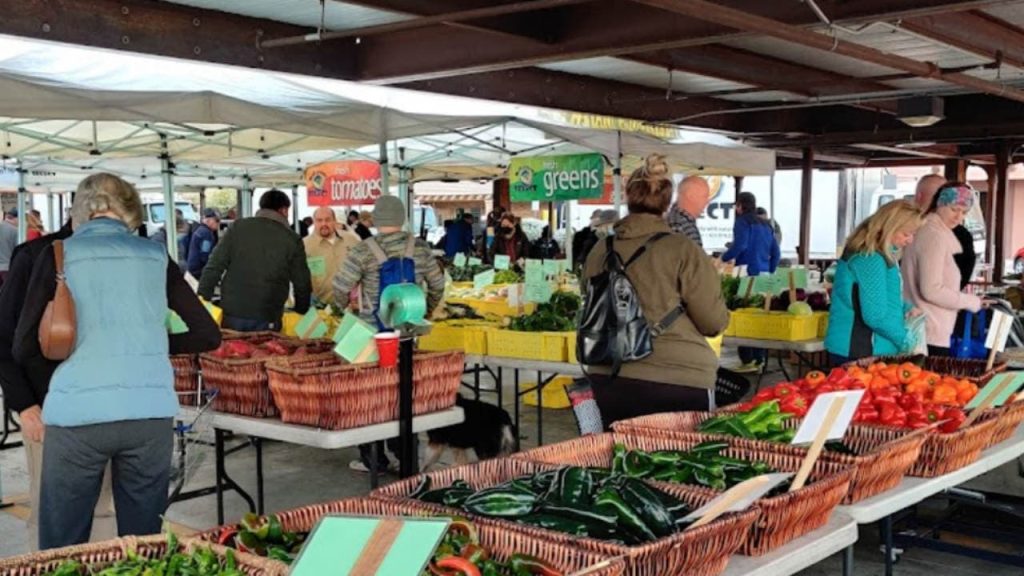 The Old Town Scottsdale Farmers Market is open from October through May and showcases local vegetables, baked products, and crafts from farmers, bakers, and other craftsmen. More than 100 farmers and producers are selling organic produce in this market.
You'll find seasonal foods like apples, cider, flowers, and even locally bred pigs (especially during the Christmas season). Native artisans sell jewelry, textiles, and other small gifts in the Old Town Scottsdale Farmers Market.
Local honey, homemade sourdough bread, and guacamole in various flavors are also available. On weekends, Old Town Scottsdale comes alive with shops, restaurants, and entertainment opportunities. Also, this market is pet-friendly!
2. Gilbert Farmers Market
On Saturday morning, the Gilbert Farmers Market near the city's landmark water tower, becomes a hive of activity. Food trucks and other local vendors sell some of the region's greatest homegrown foods, soaps, and skin care products.
There are vendors selling homemade dog treats and other pet essentials like collars and jackets. Local artists' paintings, jewelry, and other things can be bought on sale. Moreover, the Gilbert Farmers Market sells locally grown produce, meats, and other delicacies that harken back to Gilbert's earliest days as a farming community.
3. Superstition Ranch Farmers Market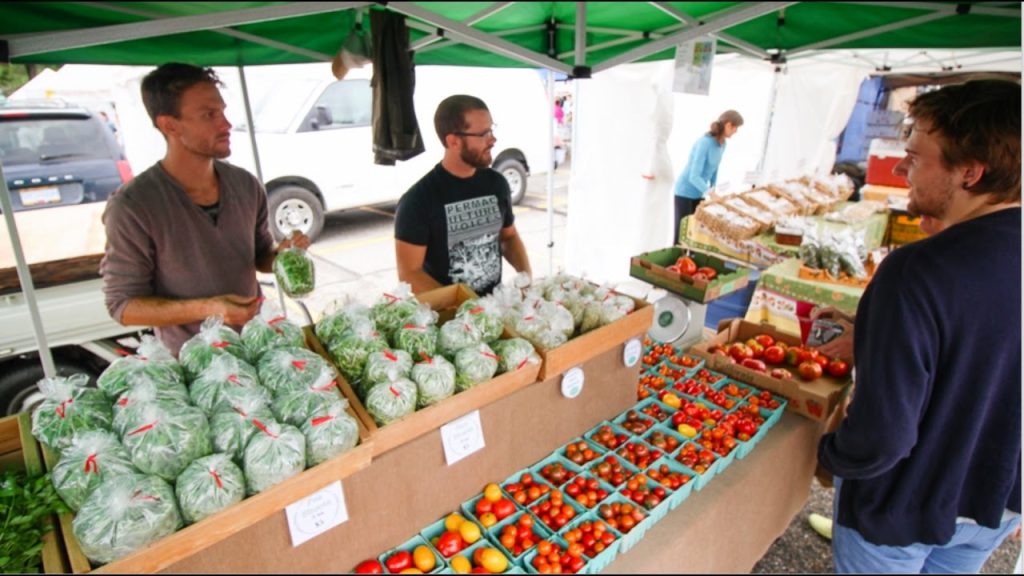 Superstition Ranch Farmers Market is the place to go for fresh food from all across the valley. Since the food is so fresh, it is great for juicing, cooking, canning or making smoothies and acai bowls.
Although the goods are of good quality and fresh, the prices are inexpensive! Nothing is rotten or moldy here. Bulk strawberries (for homemade jam) and celery bunches for pennies on the dollar (for that healthy green juice) are often half the price of grocery store fruits and veggies.
Only the Superstition Ranch Farmers Market has saltwater taffy and other unique treats. Locally baked bread and jams, as well as honey and jams are available. During the winter, this market is extremely busy as many tourists purchase exclusively here.
You might also be interested in visiting the popular antique stores in Arizona.
4. Power Road Farmers Market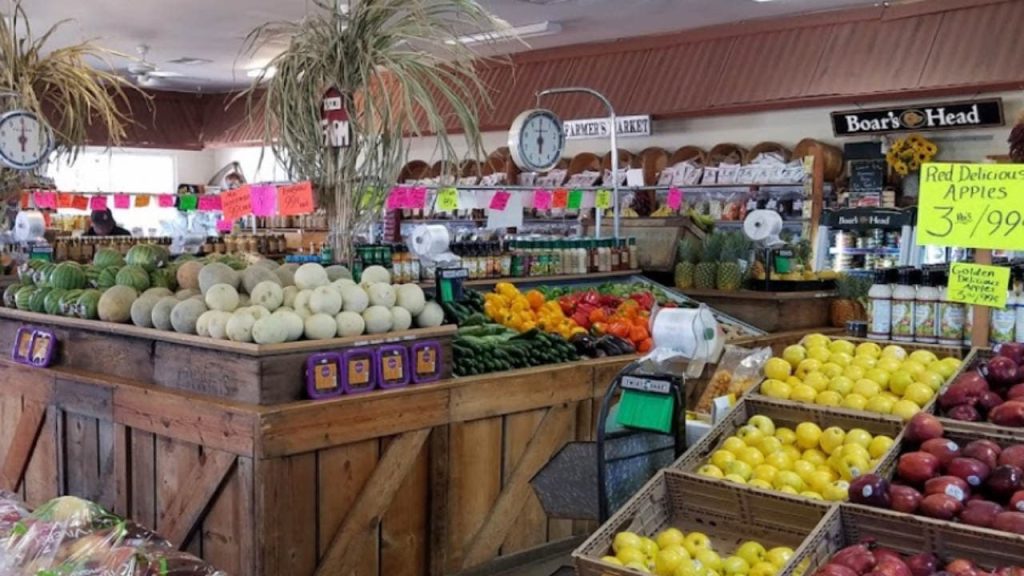 Just down the road from Vertuccio Farms, the Power Road Farmers Market sells seasonal products like pumpkins and Christmas trees. In their 50 years, they've become one of the valley's most prominent and well-known farmers markets.
The Power Road Farmers Market has green chilies from Hatch, New Mexico, as well as all the local chefs' favorite green chilies! Local shops sell jams, salsas, chocolates, and BBQ and other sauces. They also sell local honey which can help you with seasonal allergies.
Aside from the farmers market, the Vertuccio Farm next door organizes community events in the fall and winter. The Power Road Farmers Market vendors come from all around the state and have been treasured partners for years!
5. Ahwatukee Farmers Market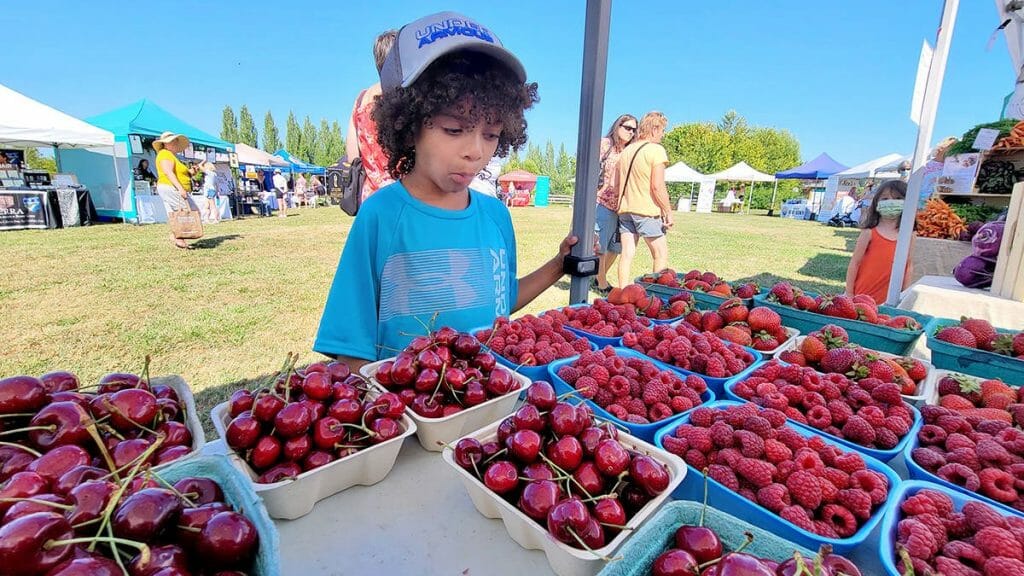 Ahwatukee, a wealthy neighborhood of Phoenix, is nestled in the foothills of South Mountain. This farmers market is popular with winter travelers for its fresh produce, baked goods, and vegan munchies.
Even though the Ahwatukee Farmers Market is small, it is more inviting. And they're all really proud of it. Fresh salsas and even tofu are available here. Various crafts, gifts, and artwork are all handcrafted by local artisans and available in the shops. Moreover, dogs are welcome at this farmers market.
6. Roadrunner Park Farmers Market
Since this farmers market is located in Roadrunner Park, it makes a great family trip. The park has multiple playgrounds, a fishing pond, a pool, and soccer fields. Customers come here to buy locally raised meats and fish.
You may even see some unique things not found in your local grocery store. It has fantastic options for vegans, ketos, vegetarians, gluten-free or any other specific diet! Your favorite meals can be made at home using any ingredients you buy from here.
For a family outing, you can check out these dairy farms in Arizona.
7. Clark Park Farmers Market
This is a unique market run by local volunteers with a large variety of locally grown fruits and vegetables. A bag of your favorite veggies may be yours for just $20! The traders at this market are all very friendly and create a very warm and inviting ambiance.
Since the park is located beneath a bridge near to Tempe Town Lake, it gets plenty of shadow even in the summer. The Clark Park Farmers Market also has food trucks, so you can get yourself a hot lunch. They also have a large selection of dog treats and food.
For those who are short on time or who find it difficult to get out of the house, there are several farmers markets that are more convenient. Uptown Farmers Market provides online ordering, curbside pickup, and home delivery! If you order by Wednesday at midnight, your products will be delivered to your door on Saturday!
Among Arizona's farmers markets, Uptown Market has the most vendors and the best food, products, and artwork. Despite the overwhelming variety of fruits, vegetables, meats, baked products, and cheeses, you're likely to find what you're looking for as you browse the vendor booths. Specialty products and foods include hand-carved wooden spoons or spatulas, uncommon mushrooms, plant-based milk, knife sharpening, and beignets.
This Downtown Phoenix Farmers Market is a favorite of both locals and tourists. This is also where food trucks park to sell their wares. Local artisans and florists sell African baskets, fresh bouquets, Navajo handicrafts, and more. There's also live music which always adds to the fun.
Only local merchants and artisans are allowed to sell their goods at the Downtown Phoenix Market. You can check their website every week to see which merchants will be selling on Saturday and plan accordingly.
10. Pinnacle Peak Farmers Market
Trust me when I say you will find the freshest fruits and vegetables here! Despite its small size, this farmers market is a great place to stock up on fresh produce. Like any good farmers market, there are a variety of sellers and items to choose from.
Take some tamales, sourdough breads, and eggs home from the farm stand! You'll find more food options during peak season, but you can buy honey, baked goods, and artwork all year in the Pinnacle Peak Farmers Market.
11. Heirloom Farmers Markets
The farmers markets in the Tucson area are spread out across five different places, so no matter where you reside in the valley, you can find one close by. This market's "Taste of the Market" initiative strives to educate customers on the benefits of eating fresh and local produce.
You'll find all kinds of unique baked goods here. Their local honey might help you to relieve seasonal allergies. Heirloom Farmers Markets also sell farm-fresh eggs. The carefully chosen vendors only sell the greatest cuisine, homemade products, and art.
12. Flagstaff Community Farmers Market
And the final one is here in the North! This Flagstaff Community Farmers Market sells only the freshest vegetables, cuisine, and homemade goods. Summer in Flagstaff is gorgeous, and this market's laid-back vibe fits in perfectly.
Shop here to support local companies and discover new ingredients for your next dish! The fresh mountain air makes a Sunday morning excursion to the farmers market in Flagstaff all the more pleasurable. After your shopping trip, you can also take a walk in the nearby mountains.
Supporting the rising farm is easy when you shop at a farmers' market. It's also a great opportunity to discover some unusual goods that you wouldn't normally find in a typical grocery store. Try these Arizona farmer's markets, where fresh produce helps with your health!