Sunglasses are unquestionably a person's greatest companion. It is a must-have item in anyone's accessories collection, and USA has some of the best sunglass brands in the world. They are both unique in style and class and also allow people to appear smart and confident.
In addition to serving as a means of protecting your eyes from the sun, sunglasses may also serve as a personal fashion statement and a fun item to complete your ensemble.
Here is a list of the top American sunglasses brands.
1. Ray-Ban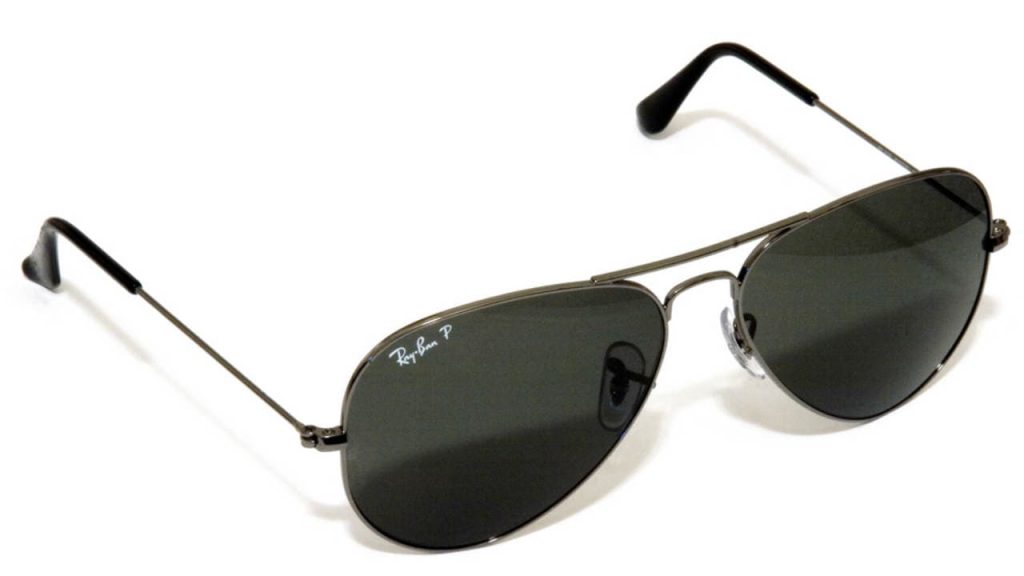 It comes as no surprise that Ray-Ban is the best-selling sunglasses brand in the world, with a market share of over 50%. This legacy powerhouse has been producing extremely high-quality, fashionable spectacles for more than 80 years – its Aviator-style sunglasses were initially created for military usage before being made available to the public in 1937.
Today, Ray-classic Ban's Wayfarer sunglasses are among the most recognizable fashion accessories in the world, thanks to their timeless design. Ray-Ban's sunglasses have been worn by equally renowned personalities, from Muhammad Ali and President John F. Kennedy to Bob Dylan and Michael Jackson and have helped the company define "cool" for years to follow.
Oakley is another well-known company around the world for its high-quality sunglasses. For those who engage in outdoor sports activities, Oakley has been the go-to brand since the company launched its first pair of sunglasses in 1984, the Factory Pilot Eye Sunglasses model.
The athletic look and feel of Oakley's sunglasses has become its trademark, distinguishing it from the rest of the pack. In recent years, Oakley sunglasses have established themselves as a popular brand, and it is for sure that they will always be considered a must-have item for athletes and people who lead an active lifestyle.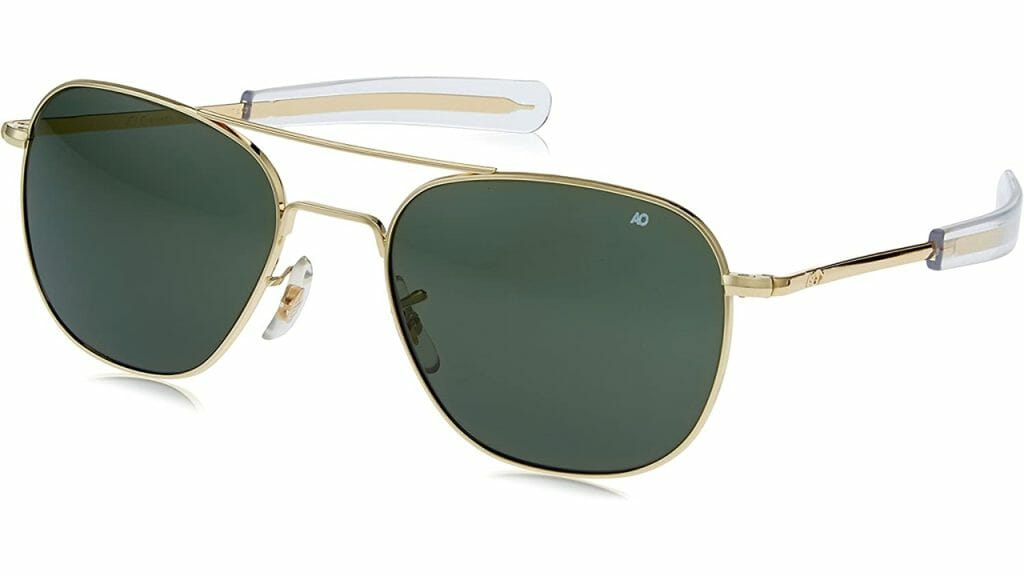 American Optical is another well-known sunglasses manufacturer that has been around for over two centuries. It was established in 1826 by William Beecher and is one of the most well-established eyewear companies in the world.
However, it wasn't until 1876 that the American Optical Company introduced its first pair of sunglasses. The original version was available in the style of normal eyeglasses with lenses colored in a variety of colors. This American company has established itself as a household name because of its collection of durable eyewear.
A couple of American Optical sunglasses is a long-term investment that will last for years and years. For a fair price, the firm provides high-quality items of exceptional value. In fact, a pair of American Optical sunglasses can be purchased for as little as $100.
You might also be interested in knowing about these American watch brands.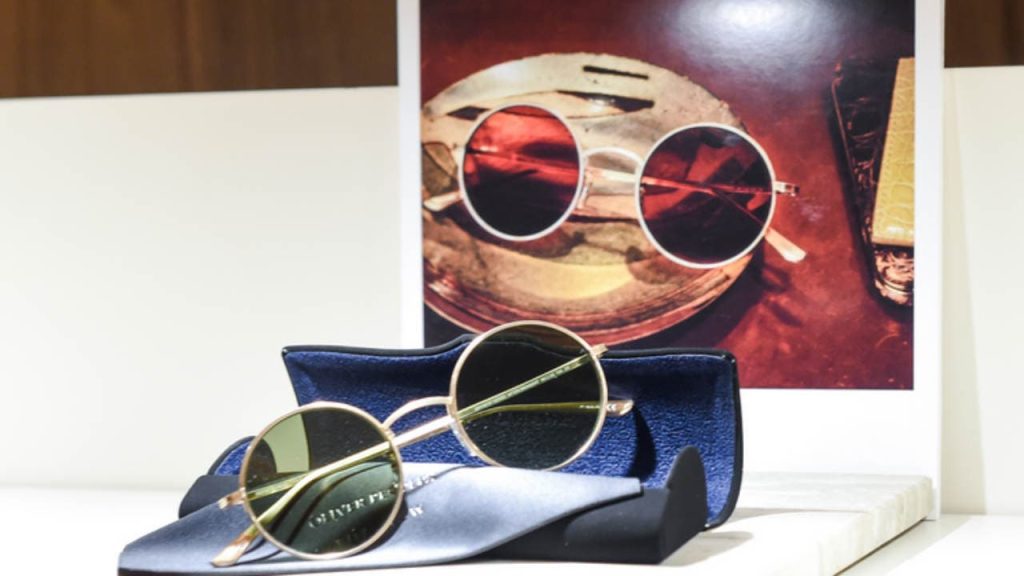 Oliver Peoples, with its headquarters in Los Angeles, California, got its start as a Hollywood brand in the 1980s. Several decades later, the firm continues to make waves in the fashion sector. It has now risen and became one of the most well-known sunglasses companies in the world.
In 1986, the firm built its first retail location on Sunset Boulevard in Los Angeles. As a result, Oliver Peoples quickly established themselves as a prominent eyewear brand in Hollywood films.
Olivier People's sunglasses are quite expensive, with numerous variants selling for more than 400 dollars. However, if you are looking for high-end eyeglasses built of high-quality materials, this is a reasonable price.
5. Tom Ford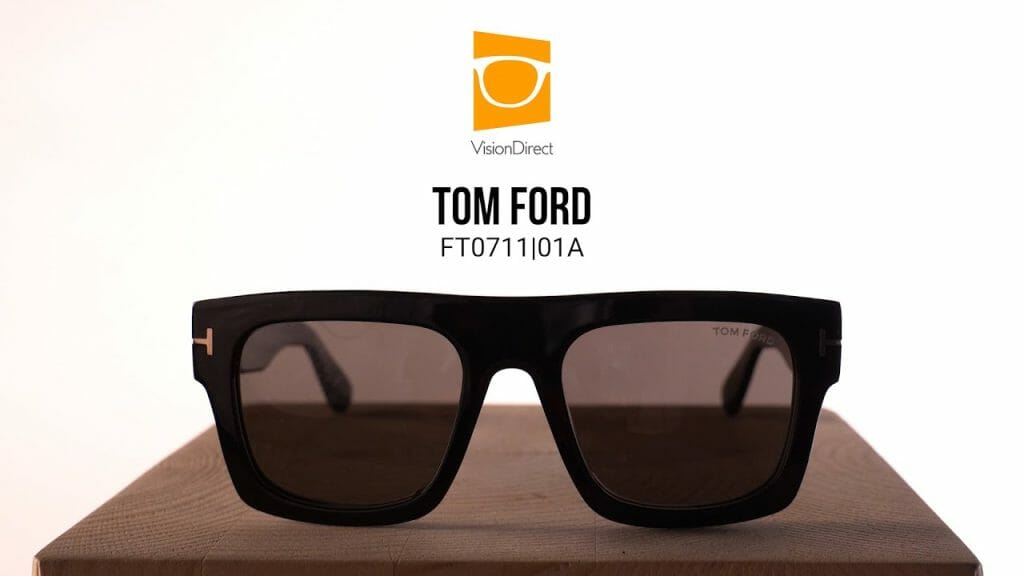 Since its start in 2005, the Tom Ford brand has made a name for itself in the world of fashion. One of the most prominent fashion designers in the world, Tom Ford, is well-known for his unique creations. He quit the multi-billion-dollar fashion firm Gucci in 2004 after having some conflicts with the CEO about the creative direction of the company.
To commemorate the occasion, Ford founded his own firm, which is today referred to as the Tom Ford brand. It originally introduced its cosmetics range in 2005, followed by an eye wear collection the following year. For those who want to go all out for the VIP appearance, the collection also includes unreasonably huge square-shaped ones that are available in various sizes.
6. Shuron
Shuron, LTD is the sole major maker of sunglass frames in the United States that is still doing well. The vast majority of its items are manufactured in Miami and Sunrise, Florida, before being sent out to customers from the company's headquarters in South Carolina.
Make sure to also check out the top American fashion brands.
David Gilboa, Neil Blumenthal, Andrew Hunt, and Jeffrey Raider founded this American eyewear company in 2010 with the help of their friends. Warby Parker is far too young when compared to companies such as Ray-Ban or American Optical, who have been in business for decades.
However, the brand is rising in popularity since it is a place where price and style come together. In terms of price, it is reasonable to conclude that it is the most affordable, but also the highest-quality sunglasses brand on our list. So, you might want to have a look at this one.
There is no way to go wrong with Warby Parker because the company provides excellent value for its pricing. Its polarized sunglasses start at $95, which is a great deal.
If you are looking for a pair of sunglasses that will endure for a long time, Moscot is one of the finest brands to search for. Moscot, a world-renowned sunglasses' maker, distinguishes itself from the competition by its use of strong and traditional designs. The firm also manufactures high-quality items that are also affordable for the average consumer.
Founder Hyman Moscot founded this outstanding brand in 1915, and it has been around ever since. Moscot has been a fixture in the eyewear market for over 104 years now. As a result, it is one of the most recognizable brand names in the world, joining the ranks of Ray-Ban, American Optical, and Persol.
Moscot is not only one of the oldest and best-known eyewear manufacturers in the world, but it is also one of the longest-running firms in the New York metropolitan area. It has remained a privately held company run by the Moscot family up until this point. Harvey Moscot, a fourth-generation Moscot, presently serves as the company's president and founder.
9. Maui Jim
This high-end brand first produced its whole range of sunglasses in Hawaii alone for a period of time. The founders of the company were initially motivated to build shades that would resist the harsh sunlight that was prevalent on the islands.
The demand for Maui Jim sunglasses skyrocketed as soon as they became available in mainland United States retailers. This is due to the fact that the company offers high-quality lens technology, which enables consumers to see colors more vividly and their surroundings more plainly.
These sunglasses are currently quite popular in the world of high fashion, and you can find sunglasses that are both sporty and trendy to cater to anyone's preferences. In addition, you have the choice between prescription and non-prescription lenses with them.
10. Smith Chamber Elite
The entire production of Smith Chamber Elite is based in the United States. The Smith Chamber Elite is the best option to go with if you want a pair of sunglasses that is not only fashionable but also provides significant protection from impact. Their lenses have fantastic clarity, and in addition to that, they are quite light and comfortable to wear.
11. Huckberry
Huckberry might not be a pure-play sunglasses brand—not by any stretch—but when a company is offering up timelessly styled shades with polarized lenses for an affordable price.
12. Randolph Engineering
One of the few big brands doing sunglasses in the U.S. of A., Randolph produces its signature aviators—built to military specifications, so you know they're tough as nails—in Massachusetts using a process that takes a whopping 200 steps. The American president, Joe Biden, has also been seen wearing these glasses.
Whatever your style preferences are, whether you want a distinctive statement piece or a traditional design, you're sure to discover the right pair of sunglasses for you among the eye wear companies listed above in this article.