When you think about Hawaii, theme parks and other types of family entertainment might not be the first thing that comes to mind. After all, this is the state that is home to both active volcanoes and incredible historical sites, not to mention some of the most breathtaking beaches in the whole world.
Having said that, there are also several fairly fantastic amusement parks in Hawaii, and I believe that tourists who come to the state should really consider spending some time exploring at least one of these awesome parks during their stay.
Here is a list of the top amusement parks in Hawaii.
1. Aulani, A Disney Resort and Spa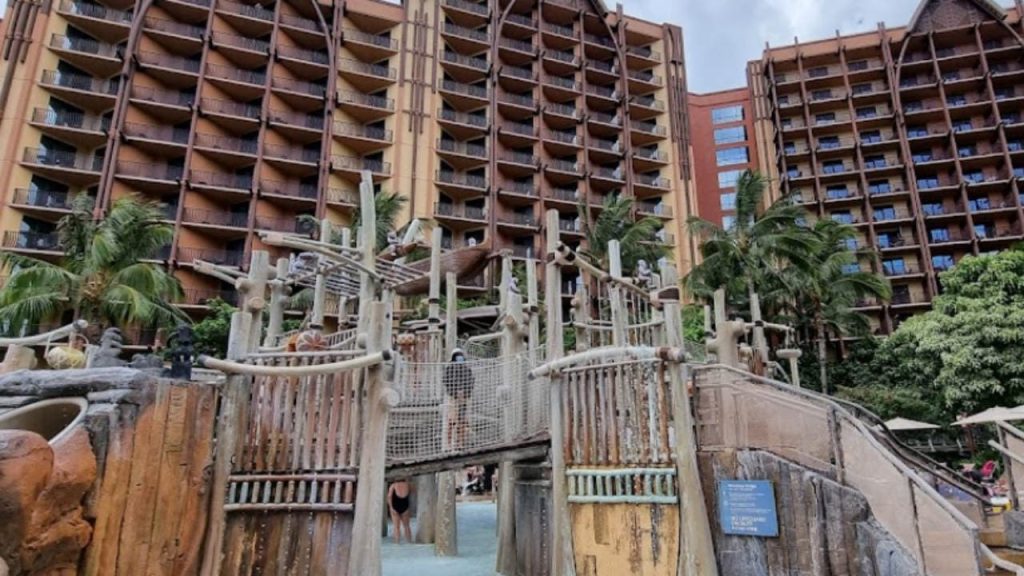 The Walt Disney Company owns and operates the beachfront resort hotel known as Aulani, which can be found near Kapolei on the island of Hawaii. This location, like all of their other establishments, has a really well-executed concept, is kept in immaculate condition, and offers an exceptional level of enjoyment.
The guests of this resort not only have access to a breathtakingly beautiful Hawaiian beach, but they also have the opportunity to dine with Disney characters, play in the kids' club, enjoy activities such as movie nights, live music, and nature walks, and they even have the opportunity to learn how to hula dance and play the ukulele.
The fact that Aulani is home to no less than six breathtaking pools is undeniably one of the resort's most appealing features. These swimming pools provide a variety of amenities, such as water slides, a lazy river, a splash zone for children, and more. The resort, in essence, provides guests with admission to a full-fledged water park!
2. Polynesian Cultural Center – Laie, Oahu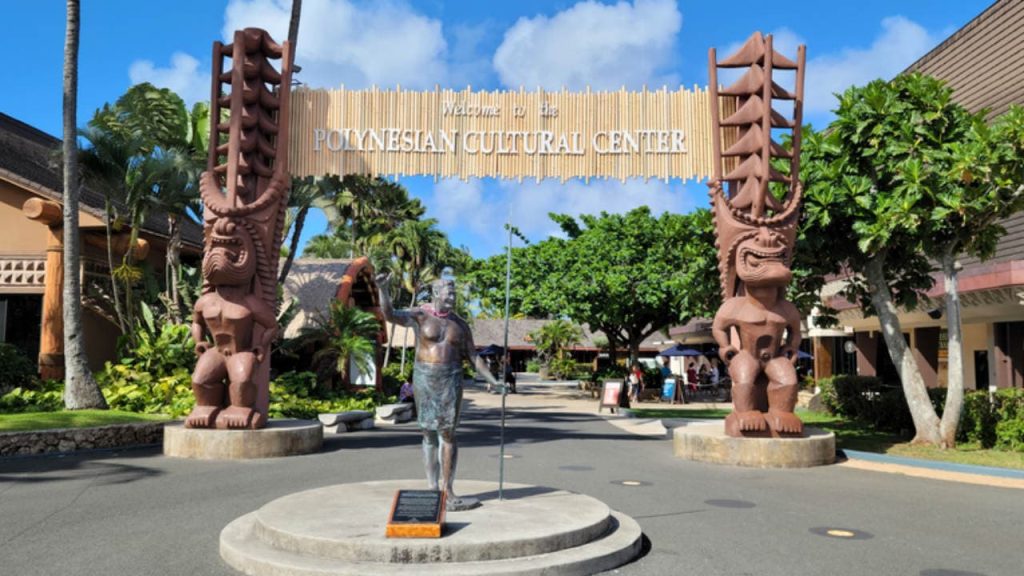 The Polynesian Cultural Center is not a theme park, but it does have some similarities to Disney due to the pavilions that it features are themed after the islands in the Pacific. The center is considered to be one of the most popular tourist destinations in Hawaii.
Native people preside over displays and engage in performances that include music, dance, crafts, and cuisine. Some programs also feature interaction with visitors to the museum. In addition to this, they share the traditions, ceremonies, and history of their own islands.
"Hawaiian Journey," a film that is shown on Imax's enormous screens, is one of the center's highlights. Mreover, there are boat excursions, an exhibition about acoustic instruments, the Polynesian Football Hall of Fame, as well as a marketplace with restaurants and stores.
3. Wet 'n' Wild Hawaii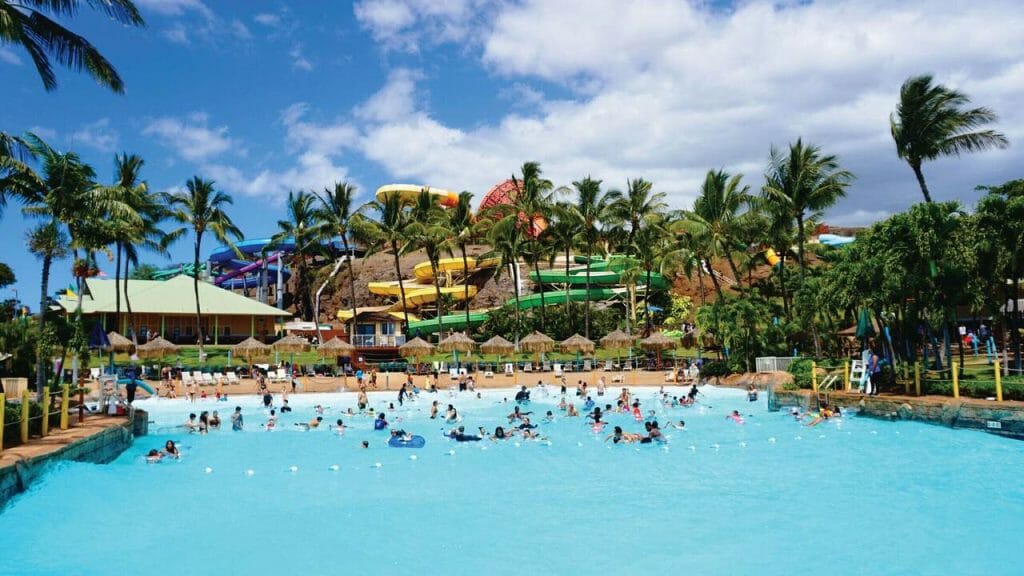 There are many locations in the United States that are home to Wet 'n' Wild parks. Surprisingly, the state of Hawaii is considered to be one of these locations. Because it is situated in Kapolei, visitors will not have any trouble getting to this park. It is the largest choice for having fun at a water park in the state because it is situated on 29 acres and has more than 25 activities.
You'll realize why so many people believe Wet 'n' Wild to be the top attraction in Hawaii for families when you take a trip there for yourself. There is really something for everyone at this amusement park thanks to its wide variety of activities, which range from a baby play area to violent adrenaline slides.
The Volcano and the Tornado are two of the attractions that stand out as some favorites in this incredible amusement park. Having said that, you really ought to go check out the options for yourself to choose which one is best for you.
Don't forget to visit these wonderful water parks in Hawaii.
4. Sea Life Park
Are you looking for a once-in-a-lifetime opportunity to interact with marine life on a more personal level? It's possible that Sea Life Park is the amusement park that best suits your needs. Though some people may contend that this location is not a genuine amusement park.
On the eastern side of the island of Oahu, you'll find this park at Waimanalo Beach. The activities that may be participated in here range from swimming with dolphins to seeing sea lions perform and sharks swim inches from your face. Additionally, you can learn about marine life by listening to presentations, and you can learn about Hawaiian culture by witnessing an excellent show.
A variety of marine animals, including sea stars, penguins, rays, sea turtles, and others, make their homes in this marvelous spot for exploration and amusement. Besides, the park is home to a bird sanctuary, which adds an even more exciting dimension to the experience.
5. Maui Golf and Sports Park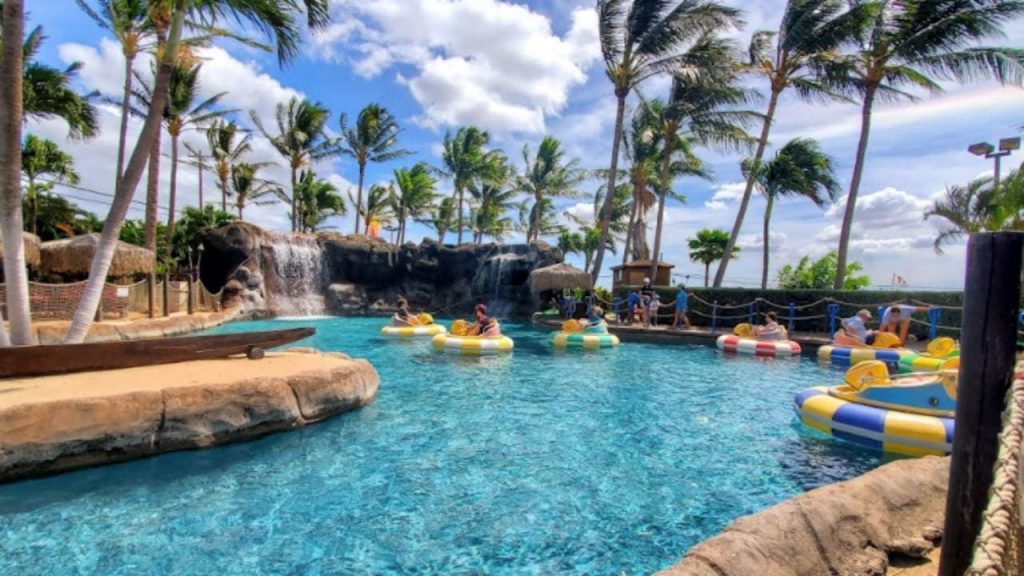 The Maui Golf and Sports Park is an ideal destination to spend a day of your vacation since it is a place that is great for both individuals and families to have a lot of fun. As you might have suspected, this park can be found on the island of Maui. It is in the town of Wailuku, which makes it easy to get there if you are going to be touring the sights that are located in that region.
Attractions of all kinds may be found inside the Maui Golf and Sports Park. There are two distinct miniature golf games, bouncing boats, a bouldering wall, and more activities. There is much to keep a family occupied for the entirety of the afternoon in this location, and we have a feeling that yours will too.
Do you want to have even more fun while you're here at this park? Be sure to keep an eye out for the occasional and especially holiday-themed special events that the park puts on.
6. Adventure Park Maui
At Adventure Park Maui, you're able to choose your own level of challenge. It offers over 45 ropes course elements with varying difficulties, making this family attraction an all-inclusive experience. If you like ziplines, you'll love our aerial park. Here, you get to enjoy your at-height Maui activity for the whole 1.5 hours instead of a total at-height time of 6 minutes like a zipline.
Visit any one of these amusement parks in this region, and it is guaranteed that you will have a grin on your face the whole time. So while you are in Hawaii, make sure to drop by these wonderful locations with your family and friends.